These Bacon Caramelized Onion Crostini are the perfect appetizer for any occasion! You can't go wrong with this delish combination!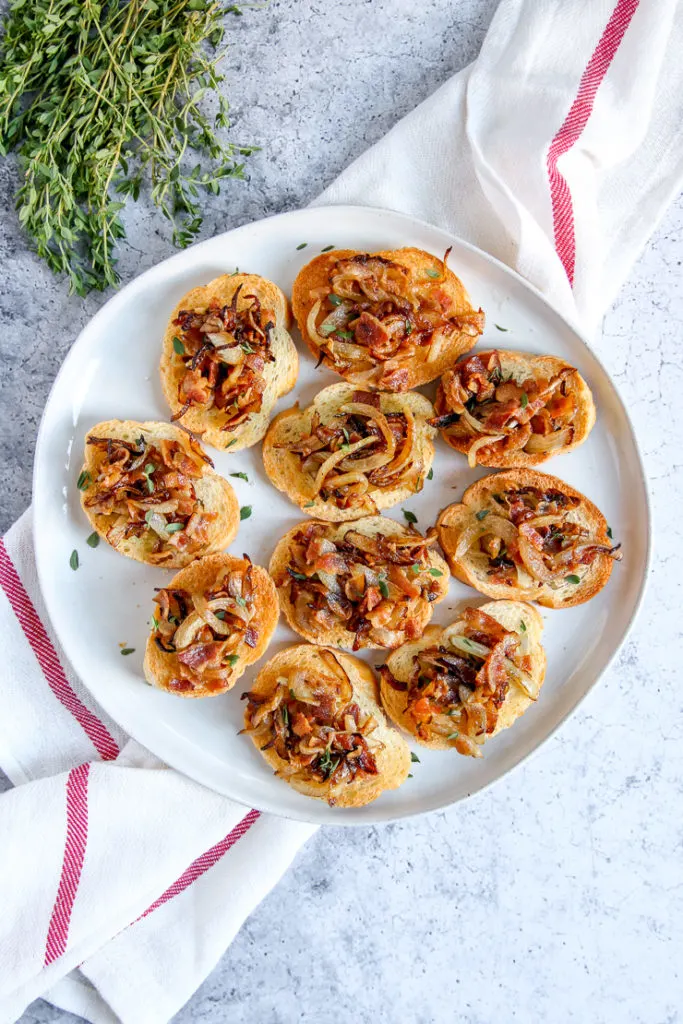 Bacon Caramelized Onion Crostini
If you're looking for a savory and crunchy appetizer, these Bacon Caramelized Onion Crostini are the perfect thing.
You can't go wrong with bacon and crunchy bread especially with the deep flavors of caramelized onions and balsamic glaze on top!
The Culinary Compass participates in several different affiliate programs. As an Amazon Associate, we earn from qualifying purchases.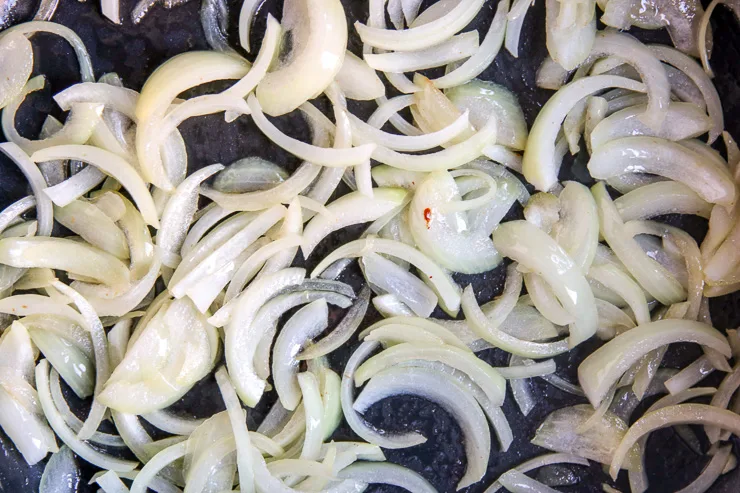 Can I make this ahead of time?
You can! The bacon might not be as crispy, but making the bacon and onions ahead of time is a great time saver.
Just heat them back up either in the microwave, on the stovetop, or in the oven prior to serving then put on the crostini and top with thyme and balsamic glaze to serve!
Do I need to cook the onion in the bacon grease?
Not necessarily! You could cook it on it's own with a little butter or olive oil instead, but it does help build up the flavors in the onion.
That would work if you chose to microwave or cook your bacon in the oven too!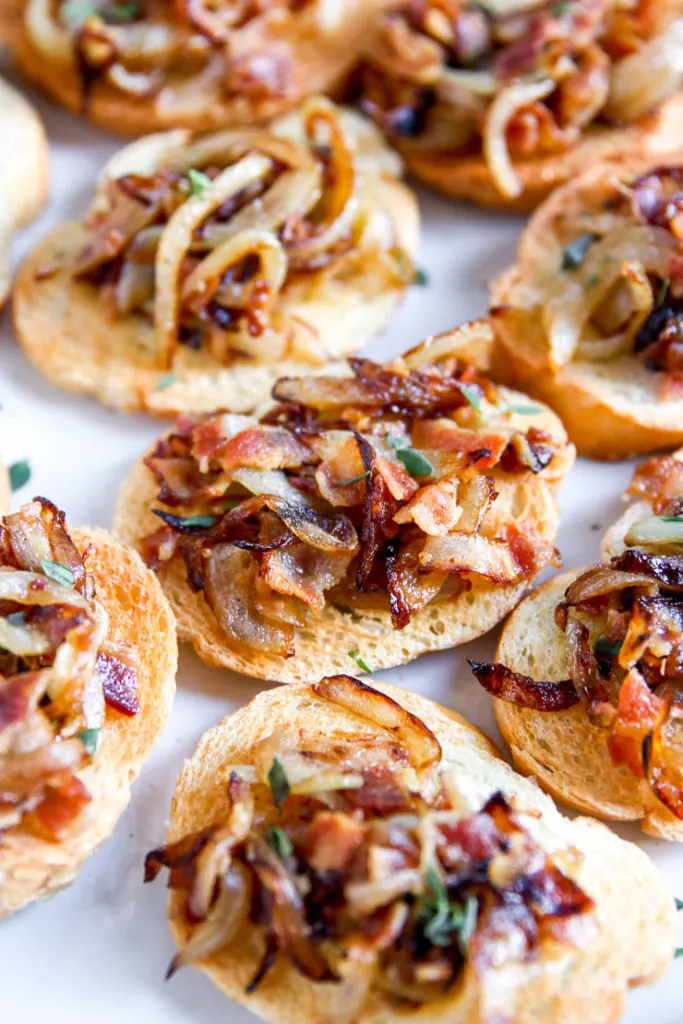 What else can I top this Bacon Caramelized Onion Crostini recipe with?
This Roasted Garlic Spread is the perfect base for this topping! It adds some deep flavors and creaminess while also holding the toppings to the crostini a touch better.
Other delicious toppings include diced figs for sweetness or goat cheese as a different cheese option!
Susannah from Feast + West has this great recipe with Fig, Goat Cheese, Bacon + Honey Crostini if you're looking to try that combination with a touch of honey!
This Baked Brie with Maple-Bacon Apples are another great appetizer option too!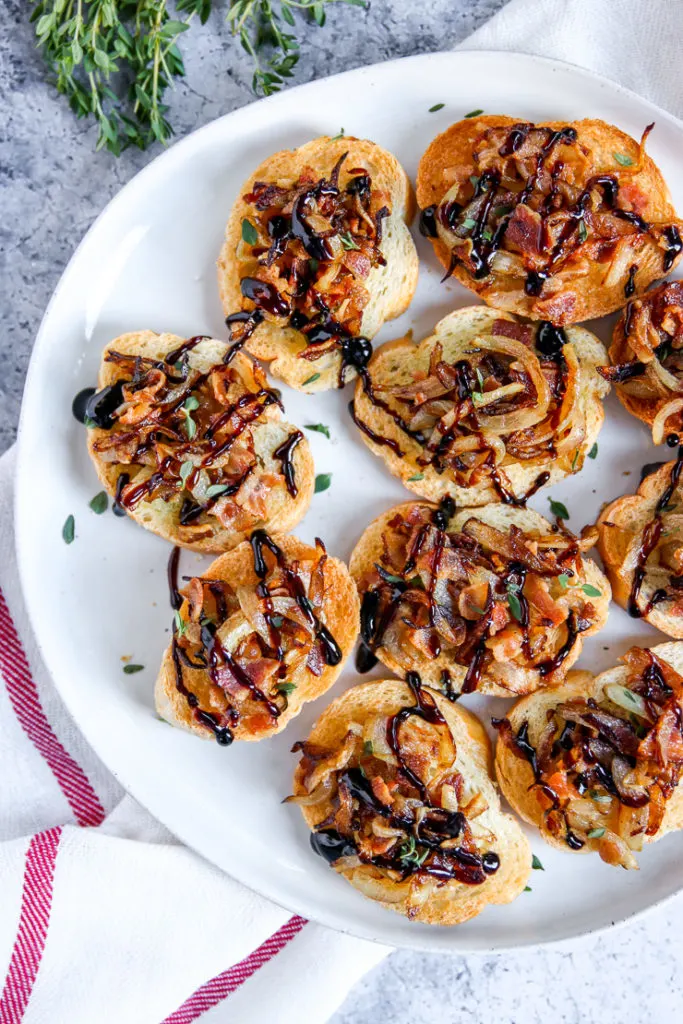 What can I serve this on?
This is a perfect topping for Garlic Crostini! The savory combination and perfect crunchy bite go so well together.
Another option would be some puff pastry if you're looking for more compact bites. It's also a touch less messy this way!
You'll just cut a sheet of puff pastry into small squares and top with the filling and bake according to the directions.
If you have a small muffin tin, you can also shape them into small bites that way!
Looking for other savory appetizers? Try one of these: