This Vegetarian Stuffed Pepper Skillet recipe will be a family favorite! It's got all the flavors of Italian stuffed peppers deconstructed.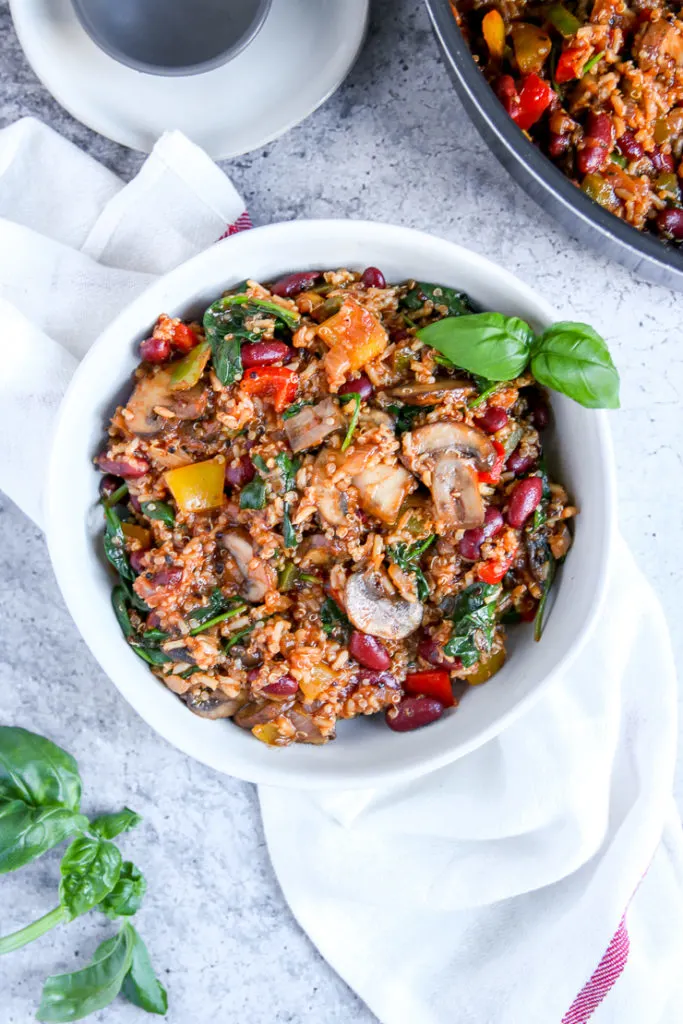 Vegetarian Stuffed Pepper Skillet
This Vegetarian Stuffed Pepper Skillet takes less than an hour to make so it's a perfect weeknight dish. It's also a great introduction into vegetarian dishes because of how full and satisfied you'll feel after eating it!
It's got Italian flavors, but can be easily transformed into any of your favorite stuffed pepper recipes.
The Culinary Compass participates in several different affiliate programs. As an Amazon Associate, we earn from qualifying purchases.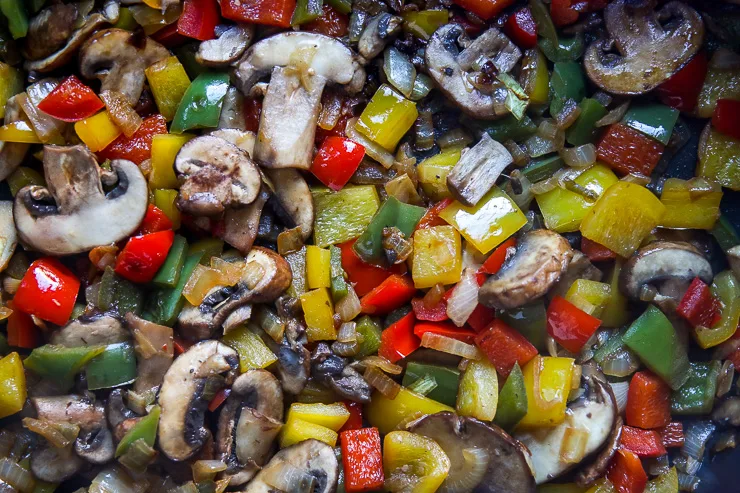 What is a stuffed pepper skillet recipe?
A stuffed pepper skillet recipe is basically all of the flavors of stuffed peppers deconstructed to cook in one pot. I find that it's easier to make and still tastes great!
You can do it with just about any stuffed pepper recipe that you like too. You'll just want to cut up the peppers and get them sauteed in the pan to be fork tender and it'll have the same great taste.
If you're looking for a vegetarian stuffed pepper recipe, try this Chickpea Stuffed Peppers recipe!
Can I add a different protein to this?
You can! I like to keep this a vegetarian dish for meatleass Mondays, but it's great with ground turkey as well. You could also cut up some kielbasa or Italian sausages to add to it.
This Easy Baked Chicken Breast also is quick to make and would be great diced up into the skillet.
What size skillet should I use?
I use a Cuisinart 5 Quart High Edged Skillet for this to make sure everything has enough room and isn't too crowded. It also has a lid which makes it great if you're looking to cook it a while before eating and keep it warm.
Any larger skillet should work here since the vegetables take up a lot of room before they cook down in size.
Do I need to make the rice or quinoa ahead of time?
You do, or at least having it cooking as you're cooking the vegetables so it'll be done around the same time. It's also something you could cook earlier in the day or the day before and just add when you're ready!
I'm personally a big fan of using two boxes of Near East Quinoa Blend Roasted Red Pepper & Basil for this dish to add some flavor and because of how easy it is to throw together. This isn't sponsored, but I just wanted to share! You can usually find at your local grocery store.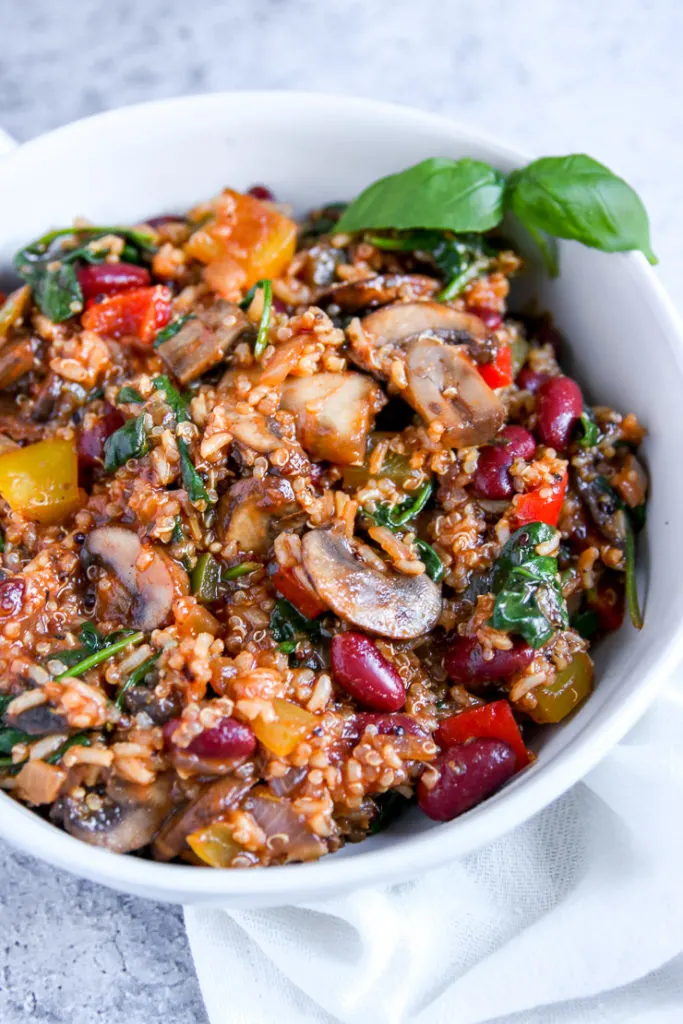 Can I use marinara instead of tomato sauce?
Marinara could work rather than using tomato sauce! You may not need to add the Italian seasoning if you do this, so be sure to taste it first.
Just be sure to use the same amount to avoid making it too liquidy.
What can I top this with?
Grated Parmesan cheese is a great addition as is a few diced sundried tomatoes if you're a fan of those!
If you're trying to keep it vegan, opt for some crushed raw cashews to give you some extra flavor and crunch.
Looking for other quick weeknight meals? Try one of these: