This St. Germain Cocktail is a refreshing drink for any occasion. Who does love elderberry liqueur and champagne together!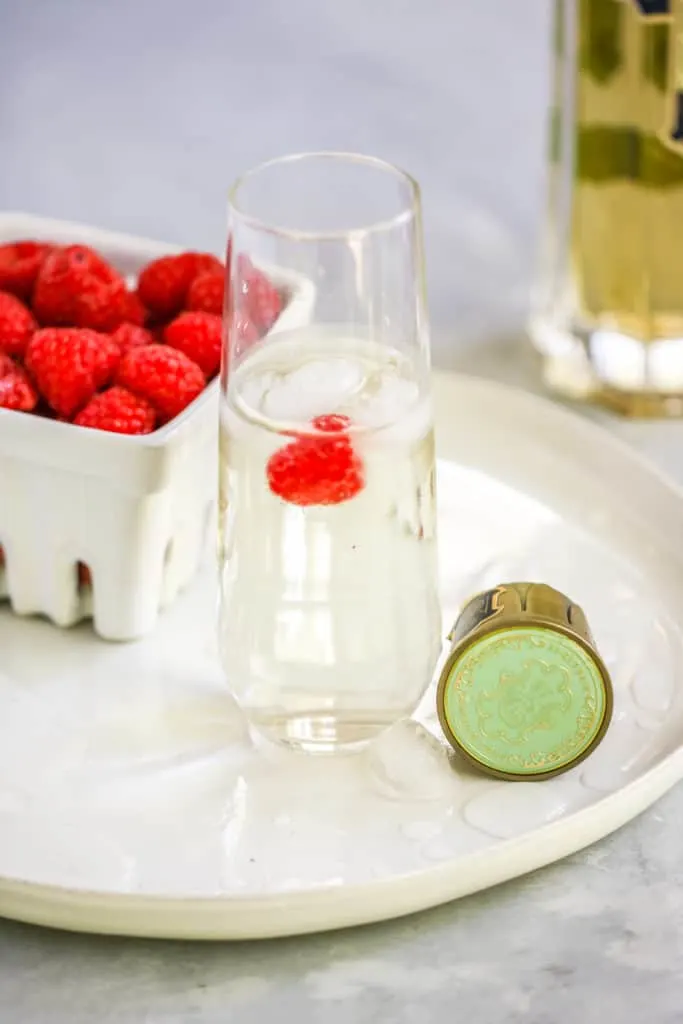 St. Germain Cocktail
This St. Germain Cocktail is the perfect brunch cocktail especially for any spring holidays. It'll be a hit at events for Mother's Day or Easter or even a bridal shower or baby shower.
It has the St. Germain liqueur as the base which gives it a really floral and bright flavor. It's refreshing for hot days and a drink without too many ingredients. You can throw it together quickly with a taste that feels like it's a specialty cocktail.
The Culinary Compass participates in several different affiliate programs. As an Amazon Associate, we earn from qualifying purchases.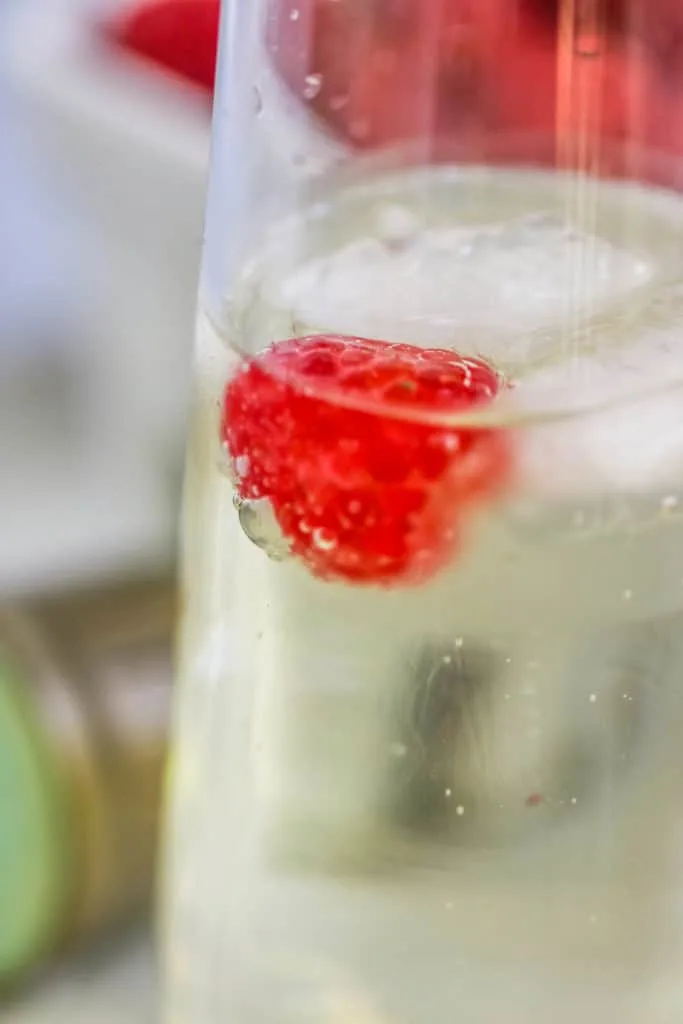 What is St. Germain?
St. Germain is an elderflower liqueur. It's made from the elderflower which can be found in the French Alps. The elderflower is an off-white flower that is small that gives drinks a really lovely floral taste and aroma.
If you're interested in how they're harvested and the history, check out this heritage page that gives so many interesting details. Did you know that the gorgeous pale yellow color comes from the pollen of the flower?
Do you need to use champagne?
You don't need to! You can use any sparkling wine. I'm a fan of champagne, prosecco, cava, or even a sparkling rosé. It's really adaptable so you can use whatever you have on hand which makes this a really easy cocktail to throw together.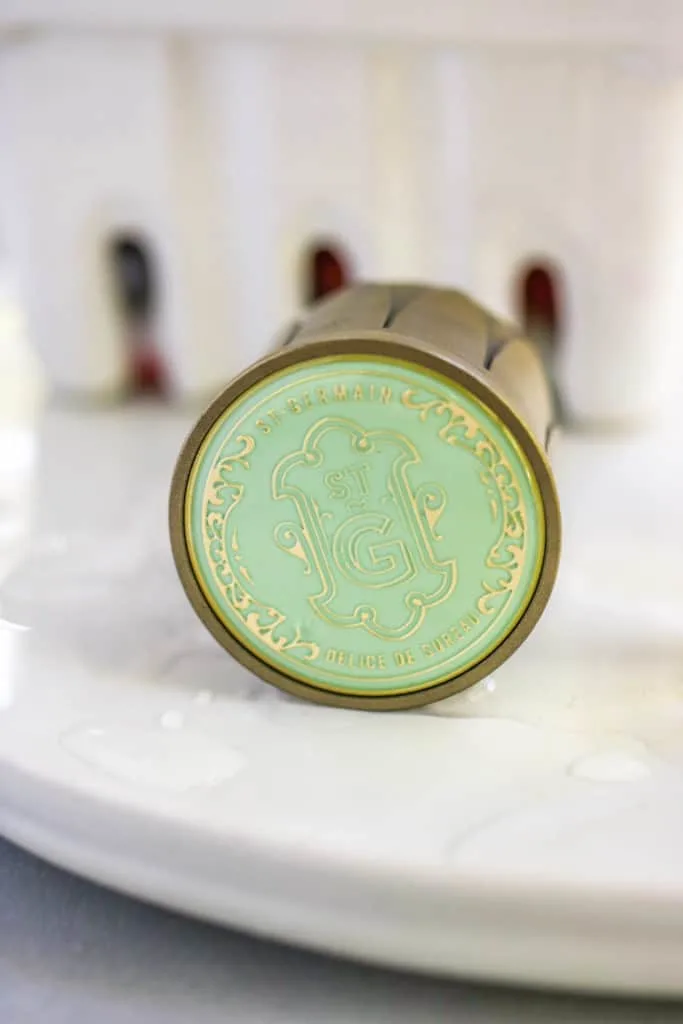 What other cocktails can I make with it?
Two of my favorites are this Sparkling Elderflower Lemonade which is the best adult version of lemonade you can think of and this Cucumber Vodka Elderflower Cocktail which is basically summer in a glass.
How to make a St. Germain Cocktail
It just takes a few steps to make this cocktail recipe! You'll want to use a champagne flute and then pour in the following:
St. Germain
Champagne or prosecco
Club Soda
You'll want to add ice as well to chill the drink if your bottle of St. Germain is room temperature. If you'd rather not add ice to the whole beverage, you can add the liqueur to a cocktail shaker with ice to chill first.
I like adding a raspberry to add a little color to the drink, but you could add just about any fruit or garnish to match your event's atmosphere and details!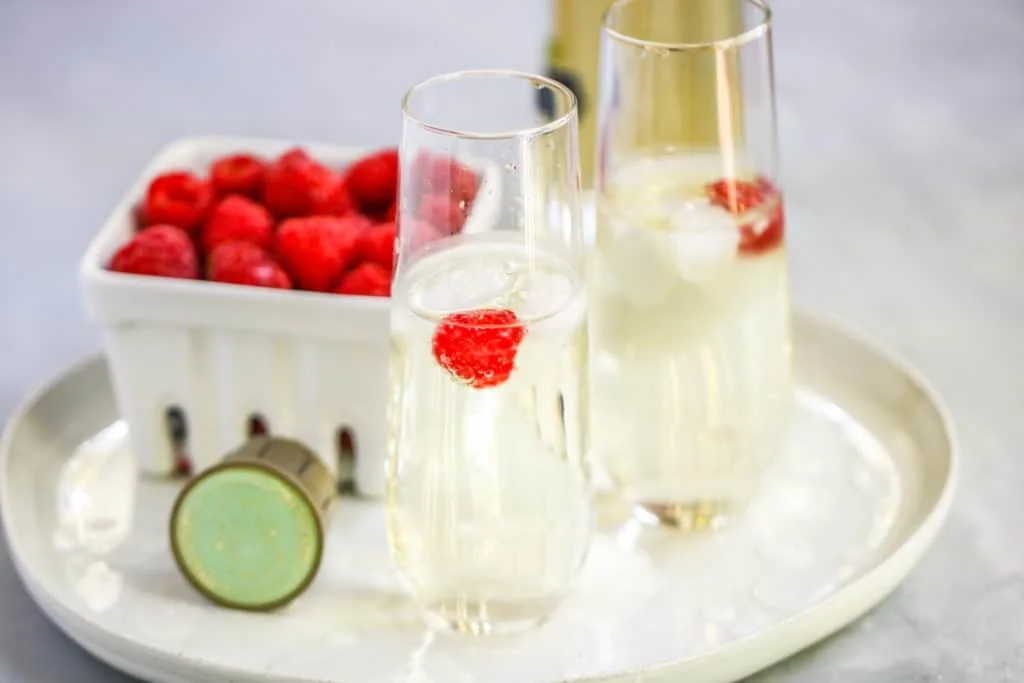 Looking for other champagne cocktails? Try one of these:
Coconut Mimosa – It's only two ingredients and super tropical which makes it great for summer. Add some fun berries to make it beautiful!
Pomegranate Rosemary Spritzer – This is herbaceous and perfect for the winter.
Hibiscus Citrus Mimosa – This drink is enhanced with a hibiscus infused vodka that really gives the drink a floral note.
Spiced Cranberry Cider Mimosa – Can you tell I love mimosas? This is a perfect twist with a hint of spice to help celebrate the holidays!