This Sparkling Elderflower Lemonade will quickly become your favorite drink of summer! It's an adult floral lemonade topped with champagne. What's not to love?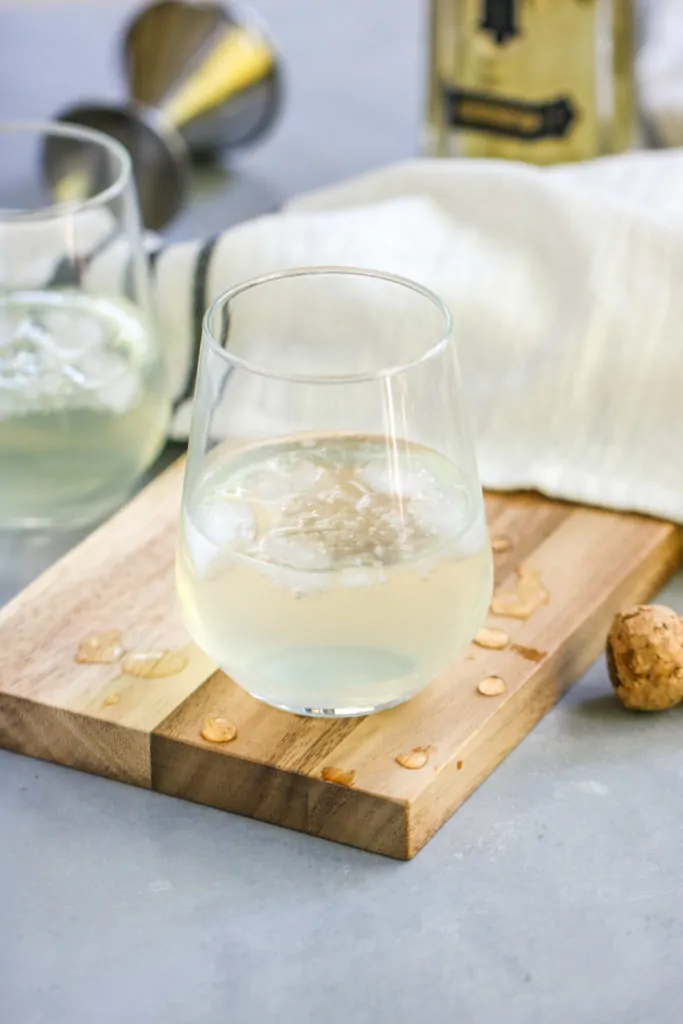 Sparkling Elderflower Lemonade
St. Germain is one of my new found loves and I've been putting it in all of my cocktails this summer. This Sparkling Elderflower Lemonade is a happy by-product of this summer of experimentation!

The drink is light and floral while also crisp and bubbly to make a great cocktail for those really hot summer days. It's a perfect weekend brunch drinks, or drink to sit on your porch at dusk and relax
The Culinary Compass participates in several different affiliate programs. As an Amazon Associate, we earn from qualifying purchases.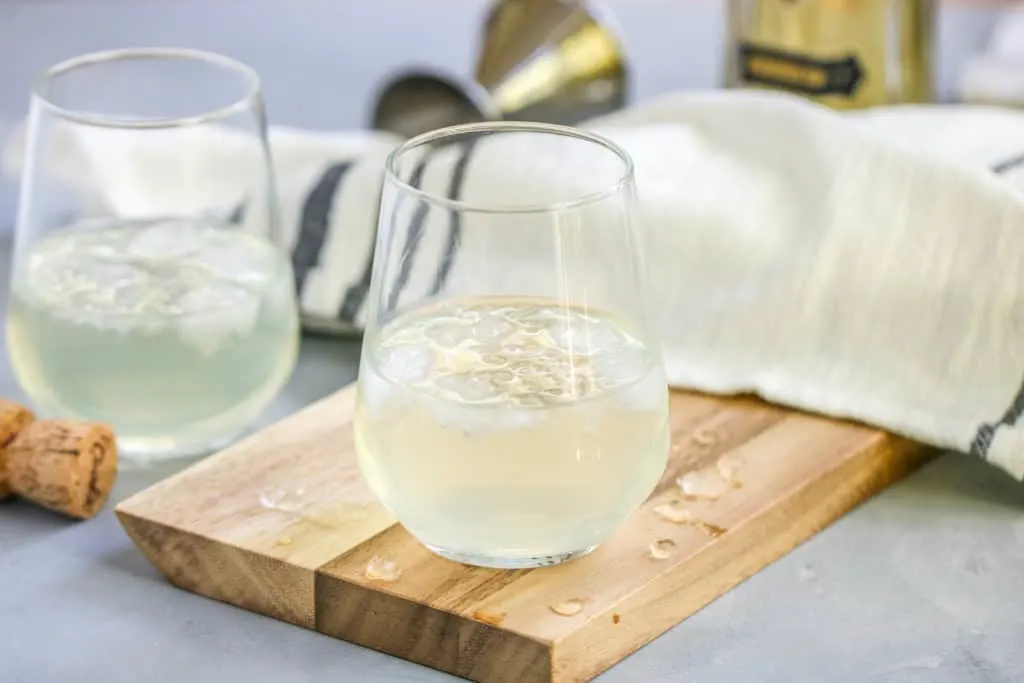 How do you make a sparkling elderflower lemonade?
Luckily it's super easy! You'll just mix a few ingredients in a glass over ice and stir. Easy peasy. Here's what you'll need:
St. Germain
Lemonade
Champagne
Club Soda
That's it! It would also be really easy to make a big batch of and serve in a pitcher for times that you have guests over!
Do you need to use champagne?
Not necessarily! You can use champagne, prosecco, a basic sparkling white wine, or cava to give the drink a little extra bubble.

You could also try sparkling rose for a different twist! It'll give a drink a lovely pink color which would be so fun for a bridal shower or baby shower.
If you're looking for a mocktail to serve for those who don't drink, this Grape Lemonade is a perfect addition to the menu!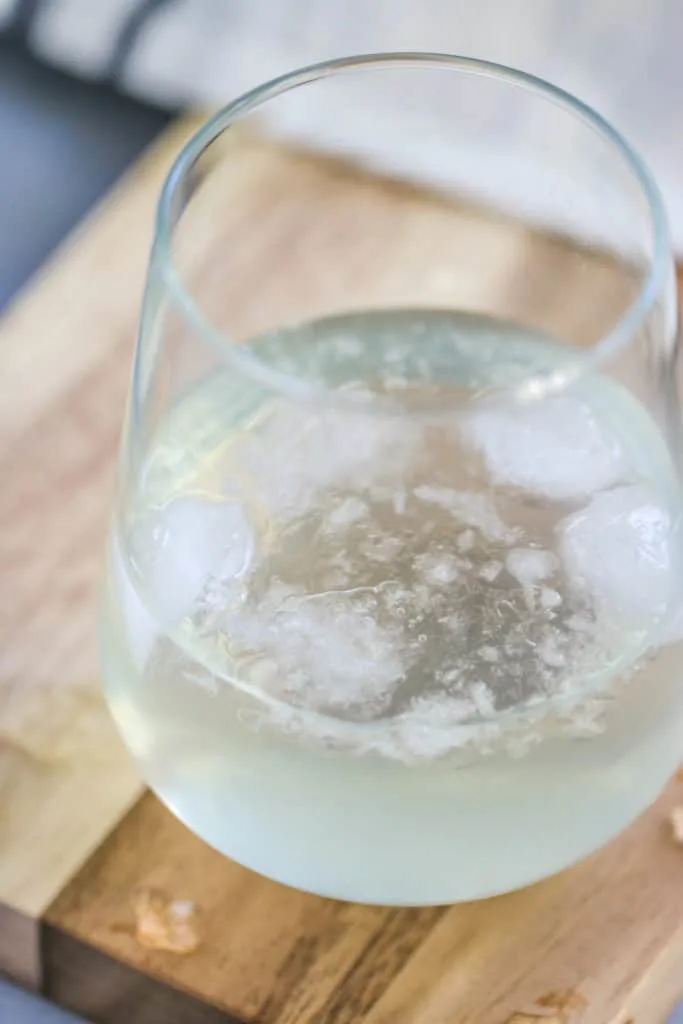 What is St. Germain?
St. Germain is an elderflower liqueur that is such a unique flavor! It's made from the elderflower which is found in the French Alps.

The elderflower is a small off-white flower that gives drinks a really lovely floral taste and aroma.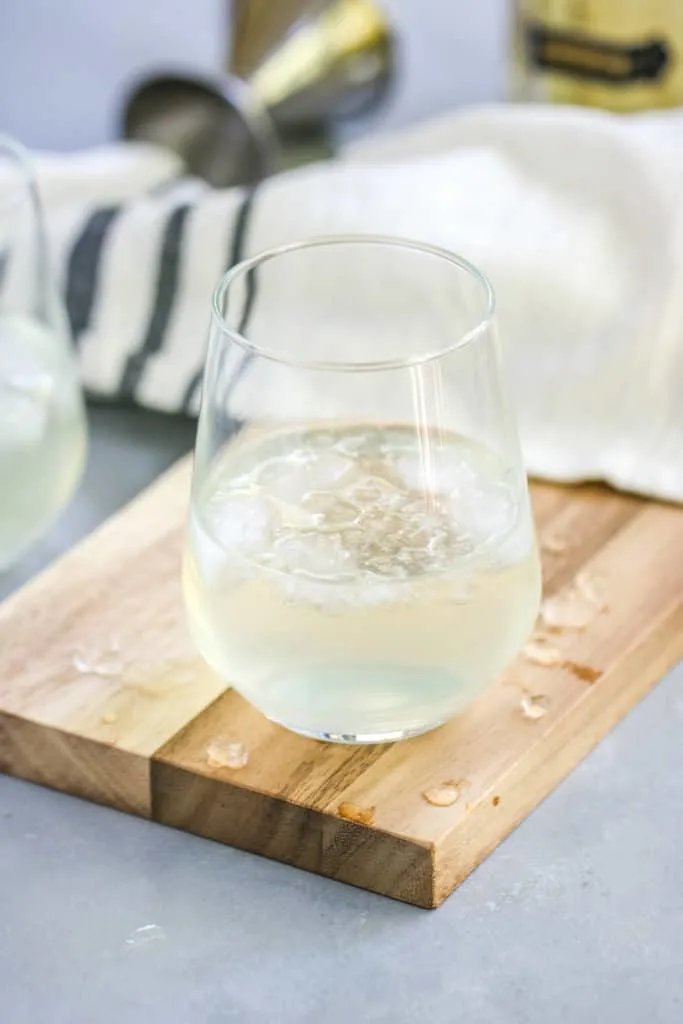 What other cocktails can I make with it?
This Cucumber Vodka Elderflower Cocktail uses St. Germain as well and is bright and crisp from the cucumber vodka! It might be tied for my new favorite summer cocktail.
If you're looking to really amp up the lovely floral flavors, try making this Lilac Syrup to add another layer!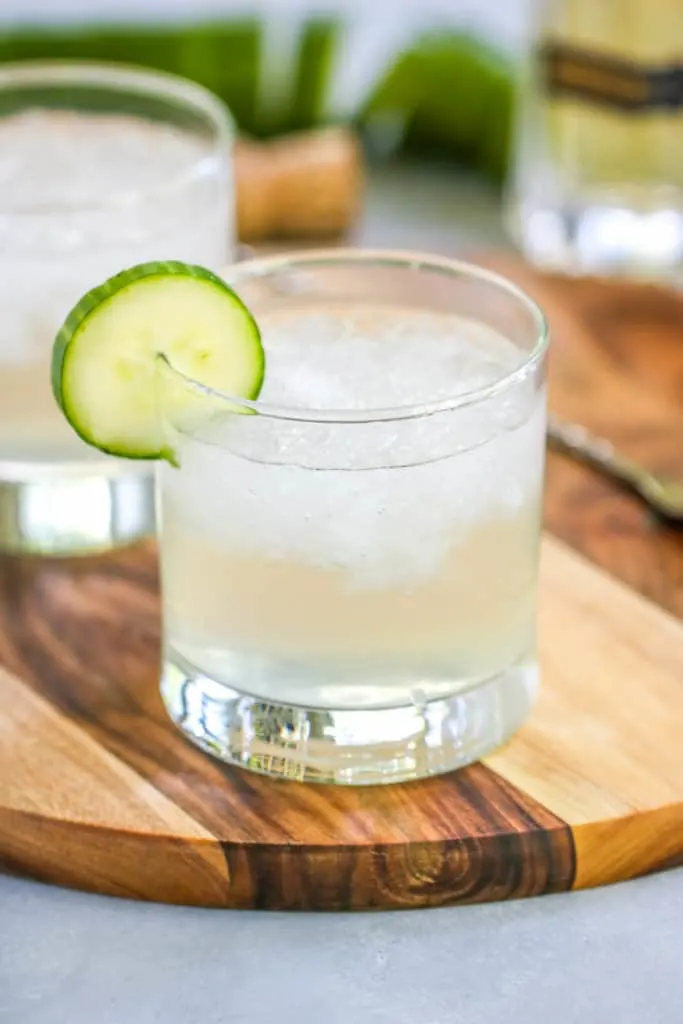 Looking for other fun summer cocktails? Check out these:
Cucumber Moscow Mule: This uses ginger beer and cucumber vodka to make one of the most refreshing summer cocktails!
Coconut Mimosa: Have any leftover champagne (lol)? Add a little coconut water for a fun new twist on a mimosa!
Watermelon Mint Julep: If you have a little extra time, this watermelon mint julep is the epitome of summer!
Hibiscus Citrus Mimosa: This has a hibiscus infused vodka that adds a tropical floral vibe to your mimosa.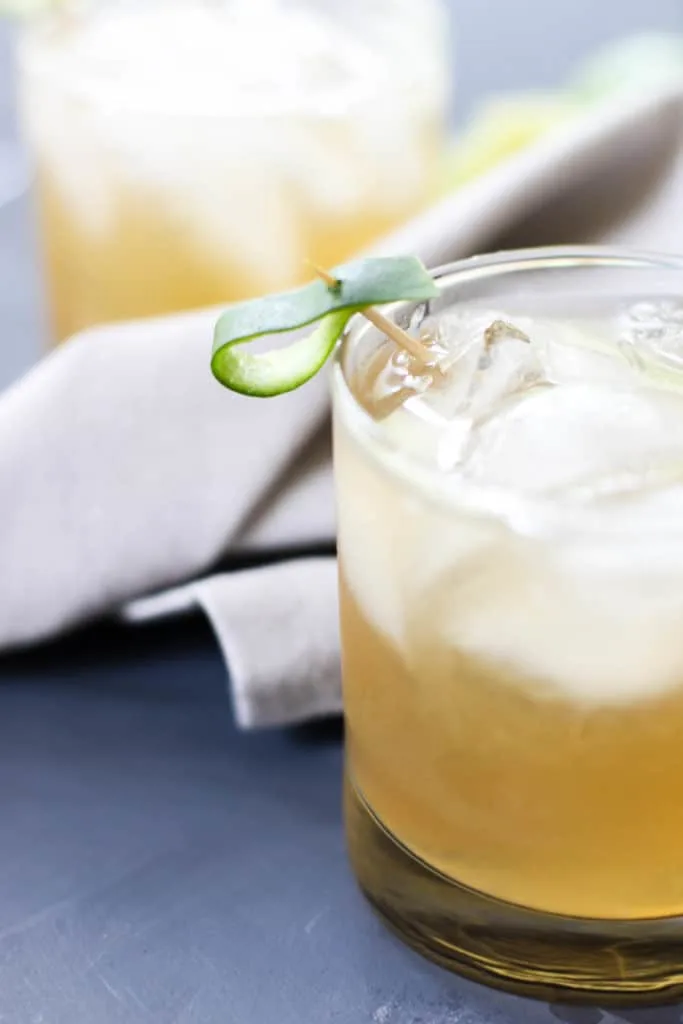 Be sure to enjoy and tag me with #theculinarycompass on Instagram if you make this!