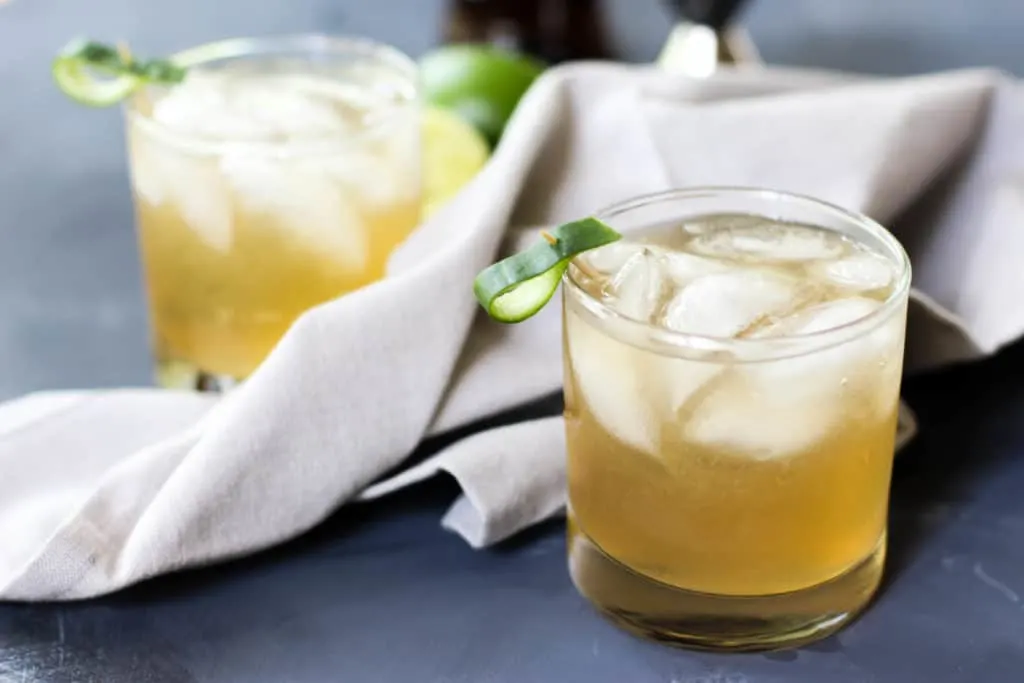 I'm so excited about this post for this delicious Cucumber Moscow Mule. It's delicious.
Think super summery and refreshing thoughts for these terribly hot summer days.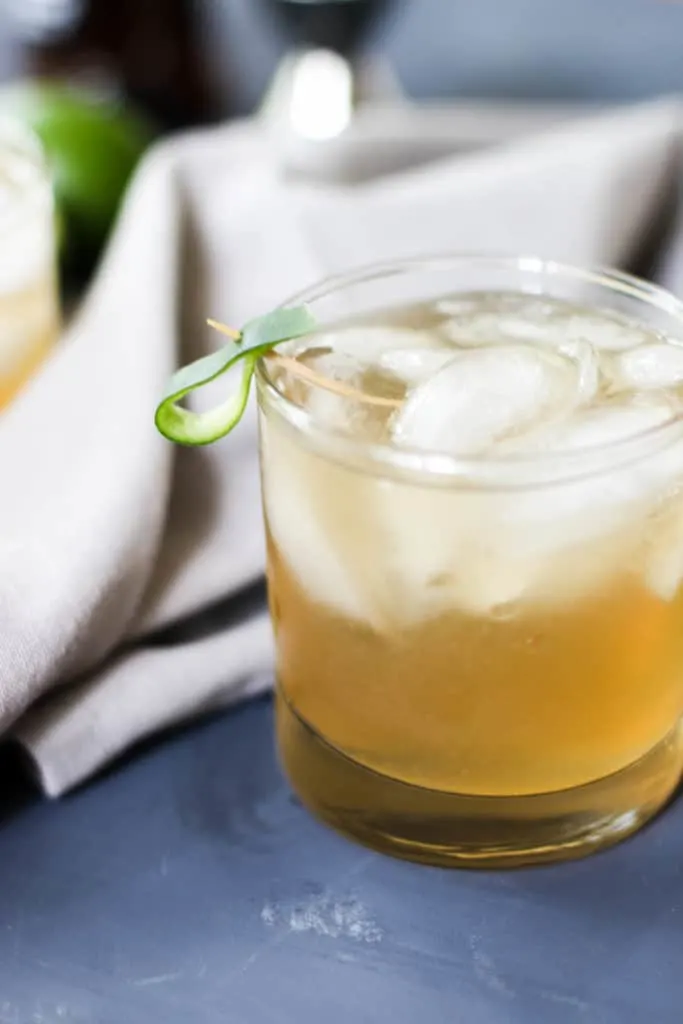 No better way to ring in the summer than with refreshing drinks!
Moscow Mules are one of my favorite drinks just because of how refreshing they are.
There's something about the combination of lime and ginger beer that just gets me.
Add in some cucumber for that summery spin and I think I've found my new favorite drink.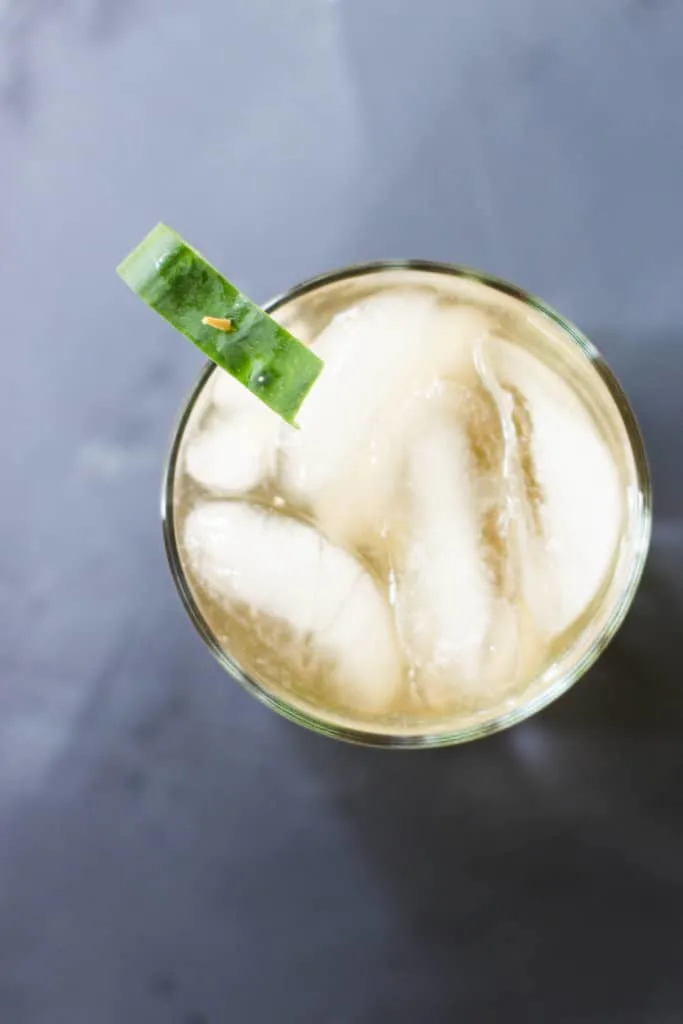 It's got this great green taste from both the cucumber and lime juice.
I definitely recommend using fresh lime just for that extra zip.
You can either muddle in fresh cucumber or use cucumber vodka to get that refreshing spa-water taste.
I would recommend using a sieve to make sure you don't get too many seeds if you use fresh cucumber!
I opted for the lazy route and went for cucumber vodka… What can I say.
It's hot out and the fewer steps to me getting a drink the better!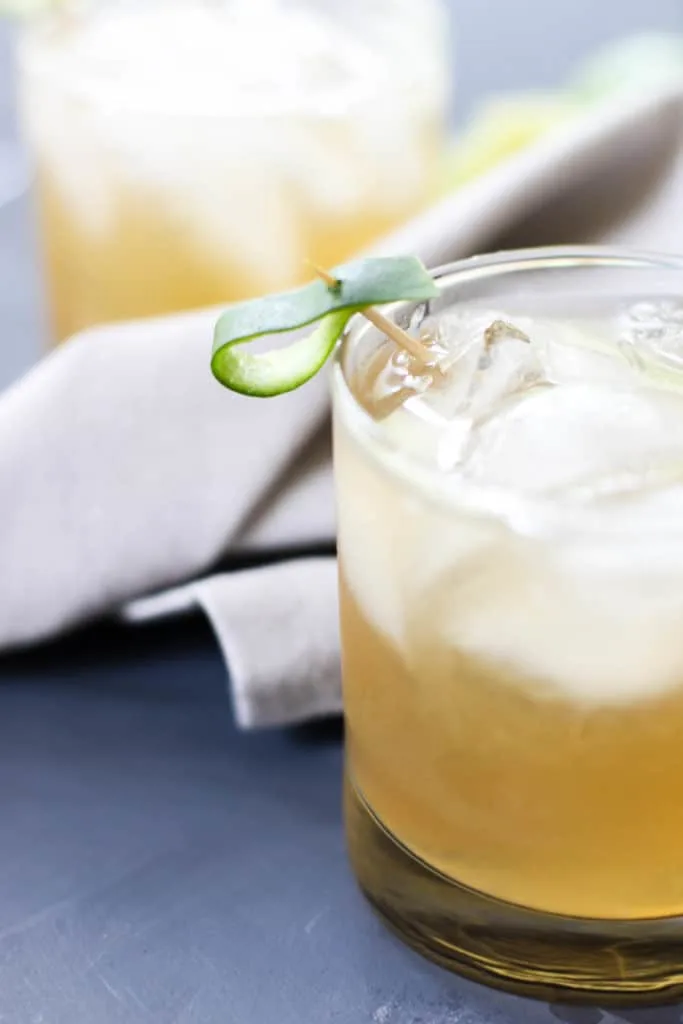 When this post originally went up, it was a giveaway for Sharon behind What The Fork Food Blog!
A lot of other great bloggers got together to celebrate!
Be sure to read through these other great posts to find out what types of gluten free treats and cocktails we made for Sharon's birthday!
Gluten Free Coconut Cake – What The Fork Food Blog
Gluten Free Strawberry Lemonade Cupcakes – Gluten-Free Palate
Bourbon Tropical Peach Cocktail – Fearless Dining
Kir Royale Cocktails – The Heritage Cook
Gluten Free Chocolate Cupcakes – My Gluten Free Miami
Gluten Free Cookie Cake – Flippin' Delicious
Summer Beer – Vegetarian Mamma
The Best Gluten Free Cake – gfJules
Insane Cupcake Recipes – Our Mini Family
Gluten Free Coconut Cream Pie Cupcakes – Good Morning Cali
Mexican Dinner Rolls – Green Healthy Cooking
Must Try Summer Cocktails and Mocktails A Joyfully Mad Kitchen
Gluten Free Cookie Cake – A Mind "Full" Mom
Strawberry Lychee Panna Cotta – Brunch-n-Bites
Paleo Chocolate Cupcakes with Mocha Frosting – Only Taste Matters
Gluten Free Chocolate Cupcakes – Veggie Balance
Virgin Watermelon Margarita – Coffee With Us 3
Elderflower Mojito – Home & Plate
Summertime Lemon Cupcakes – For the Love of Food
Chocolate Strawberry Shortcake Stacks – Simply Healthy Family
Chocolate Peanut Butter Cake – Cookie Dough and Oven Mitt
Watermelon Mint Gin Fizz – Frugal Foodie Mama
Giant Chocolate Chip Cookie Cake – Raia's Recipes
Tequila Sunrise Cocktail – All Roads Lead to the Kitchen
Grilled Spicy Pineapple Margarita – Lapetitchef
Gluten Free Fresh Apple Cake – My Gluten-free Kitchen
Now go buy the ingredients to put together your next favorite drink!