This Cucumber Vodka Elderflower Cocktail is perfect for hot summer nights to keep cool. St. Germain adds a perfect balance to the crisp flavors of cucumber and lime.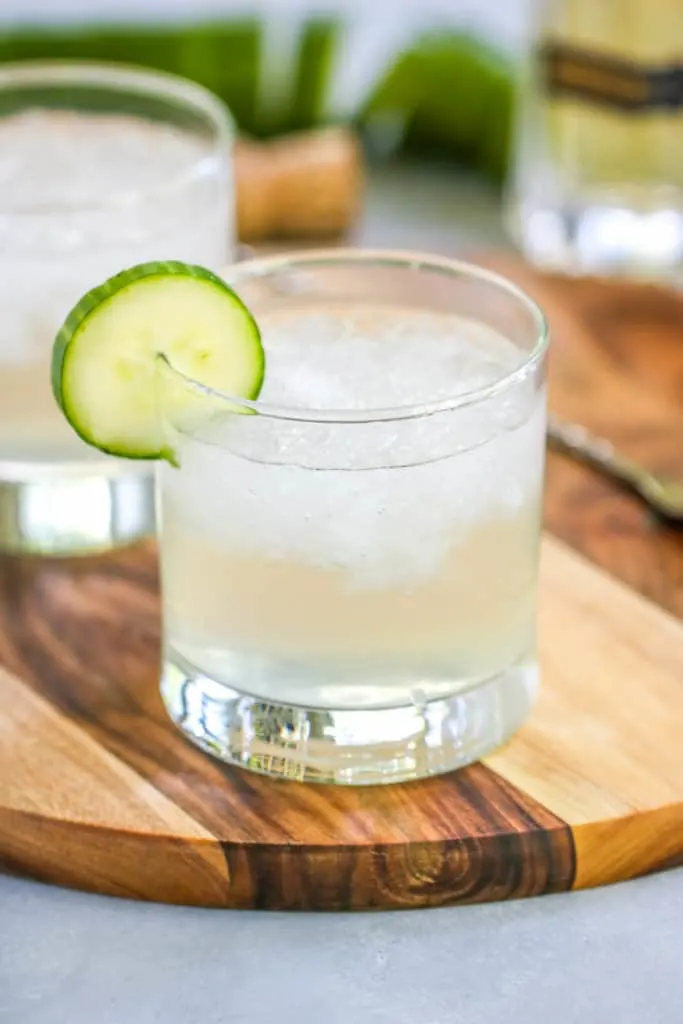 Cucumber Vodka Elderflower Cocktail
This cucumber vodka elderflower cocktail is SO refreshing that you'll want to make it every summer night and every weekend for brunch.

It's light and floral from the elderflower while also crisp from the cucumber vodka.
The Culinary Compass participates in several different affiliate programs. As an Amazon Associate, we earn from qualifying purchases.
What is St. Germain?
St. Germain is an elderflower liqueur that is rising in popularity! It's made from the elderflower, shocking, I know, which is picked in the French Alps.

I feel fancy just talking about it.

The elderflower itself is a tiny white flower that gives drinks a really lovely bright and floral taste.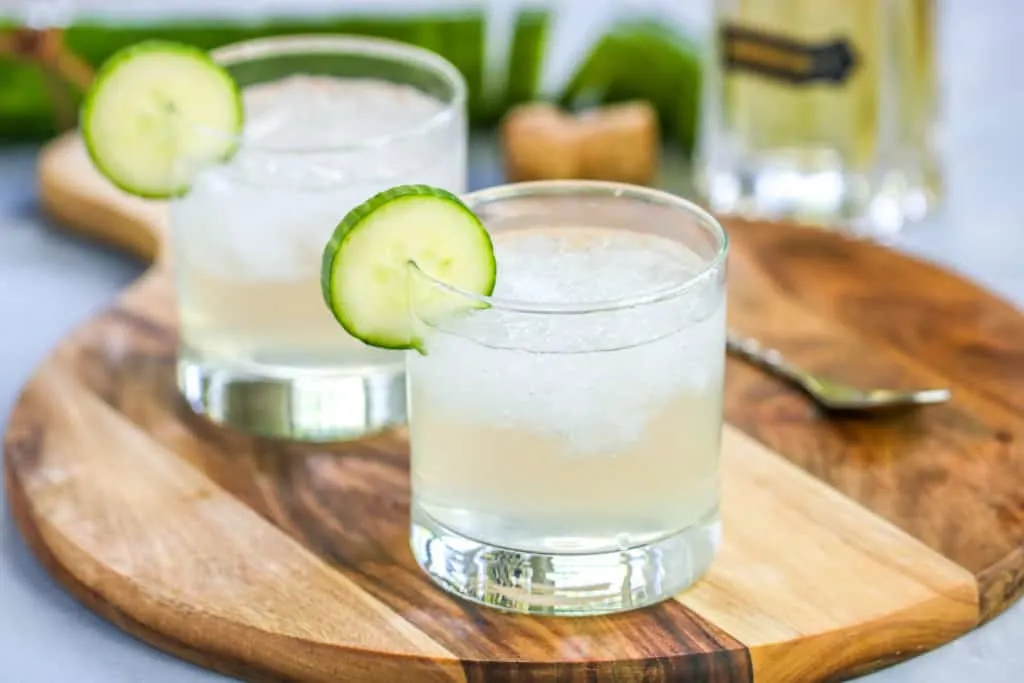 What else can I make with cucumber vodka?
Why not try this Cucumber Moscow Mule if you're looking for another cucumber vodka recipe! It's so light and refreshing and only takes a few ingredients to make.

The cucumber and ginger beer make a perfect pairing for a drink you'll want to keep going back to again and again!
How do I make simple syrup?
It's easy! All you'll need to do is boil equal parts sugar and water together until the sugar dissolves. It's such an easy thing to make to have on hand for just about whatever you can think of.

I've got a great guide on how to make simple syrup if you're looking for more ideas or a detailed instructions.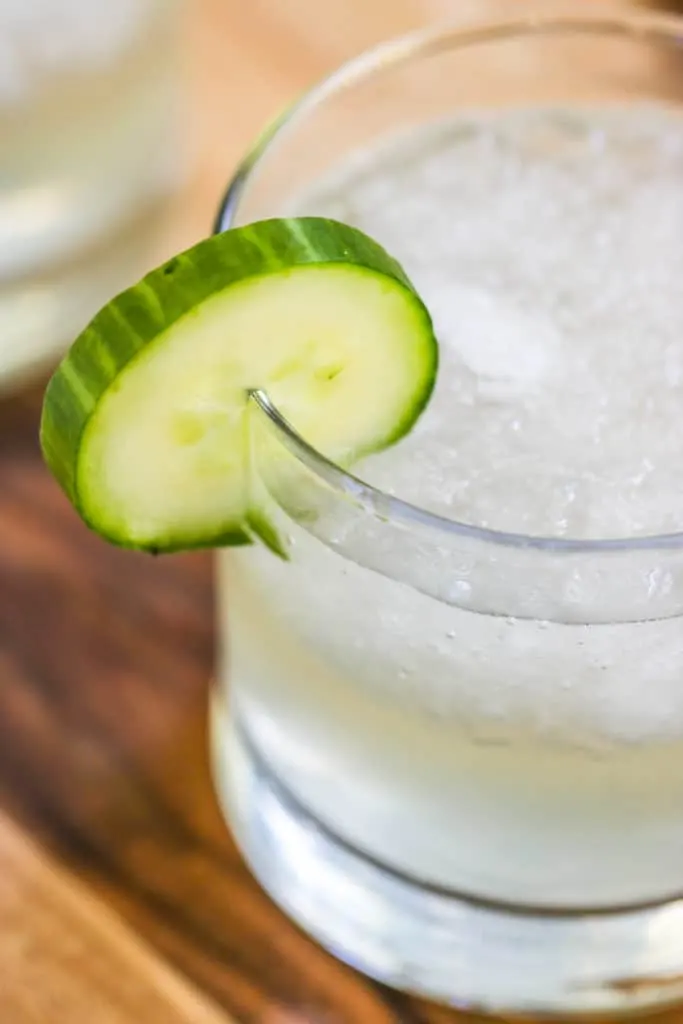 Do I need to use real lime juice in this cucumber elderflower cocktail?
Not at all! I like to keep around bottled lime juice for cocktails since it's such a staple.

I would avoid any sweetened lime juice to avoid changing the flavors. Something that is 100% juice or juice from concentrate are good bets.
Looking for other fun summer cocktails? Why not try out these:
Cantaloupe Basil Coolers – These drinks are made from peak summer produce. I love using fresh cantaloupe to give it a bright flavor.
Summer Sangria – This sangria is always a hit! Feel free to use as many fruits as possible to make it your own.
Be sure to enjoy and tag me with #theculinarycompass on Instagram if you make this!