This simple syrup recipe is easy and one to keep around to use with cocktails, drinks, and even baking. Stick with me to learn How to Make Simple Syrup!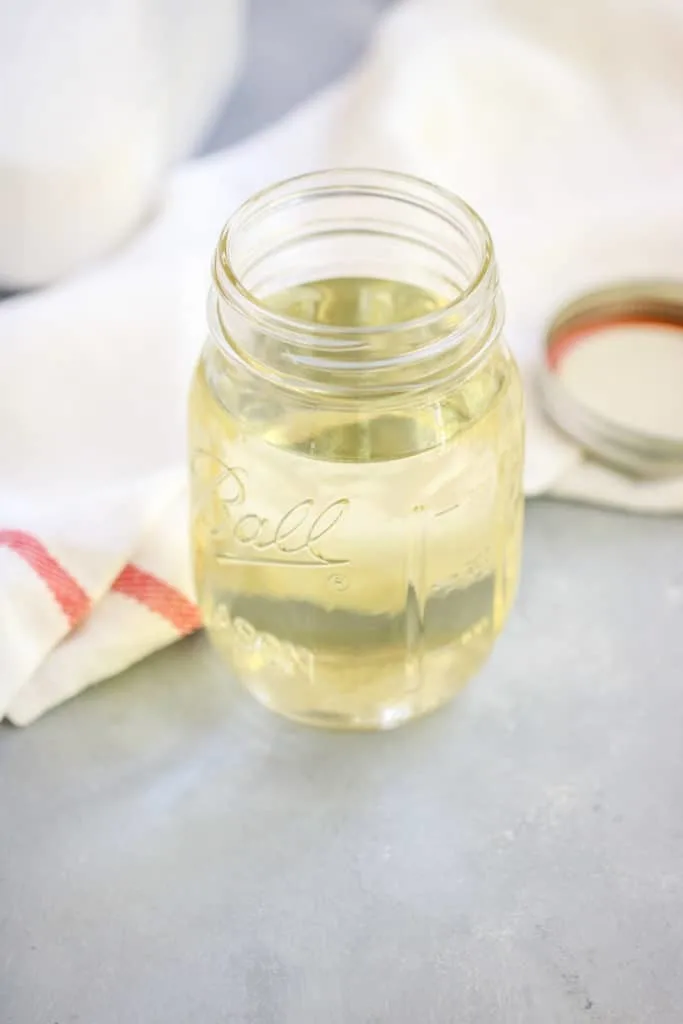 How to Make Simple Syrup
Simple syrup is a basic ingredient in many different cocktails that is surprisingly easy to throw together.

You'll just take sugar and water and boil them together to make it! Once that's cool, you'll have a sweet syrup that's perfect for just about anything.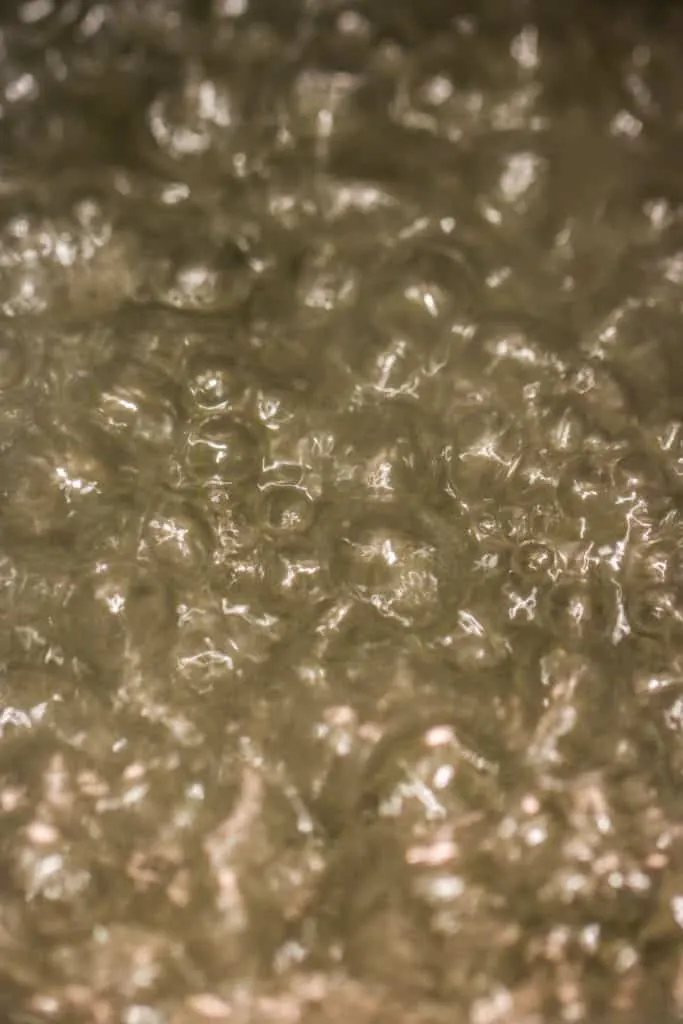 How do you make simple syrup?
Easy! You'll just mix a 1:1 ratio of sugar to water together in a sauce pot then boil to make sure it's incorporated.

I like using a whisk or silicone spoon to continually stir the mixture together. This just helps me make sure that all of the sugar has actually dissolved.

I usually make a batch using 1 cup of water and 1 cup of sugar. This yields about 2 cups which definitely lasts me awhile.

If you aren't sure how sweet you'd like it, try out a 1/2 cup of each or even less. You can always tailor the ratio to your taste buds!
How long does simple syrup last?
When placed in the refrigerator, it should last at least one month in a sterile container.

I usually use mine before that month is up so it all depends on your use for it or what container you use.

Reading through this thread from Food52, some people found that different ratios of sugar to water yield longer shelf lives so that's something to consider too!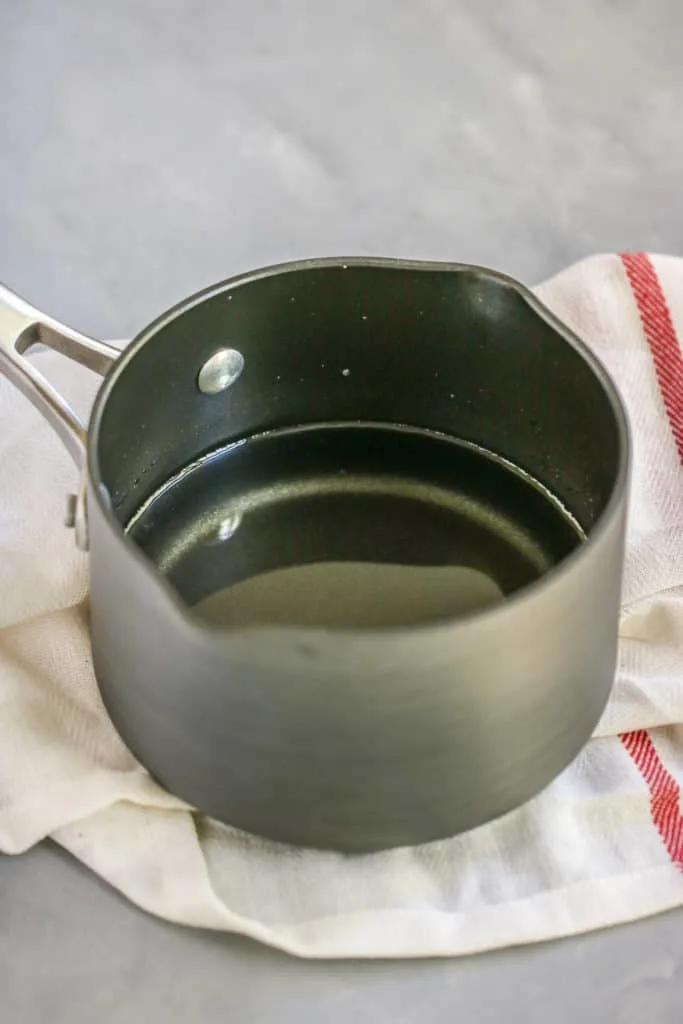 How do you store simple syrup?
Store it in an airtight, sterile container. I love using mason jars just because I have an abundance of them around the house.

To make it easier to pour, you can also use a funnel and pour it into a bottle with a spout or a squirt bottle. Those may not have as good of tops for storage, but it definitely makes it easier to pour.
What do you use it for?
There are so many uses for simple syrup, so honestly, anything your heart desires. Simple syrup in cocktails is probably the most common use!

It's great to keep on hand for iced coffee or tea since regular sugar doesn't necessarily dissolve in cold coffee or tea.

Bakers also use it for cakes to make sure their cakes are moist before frosting and decorating them!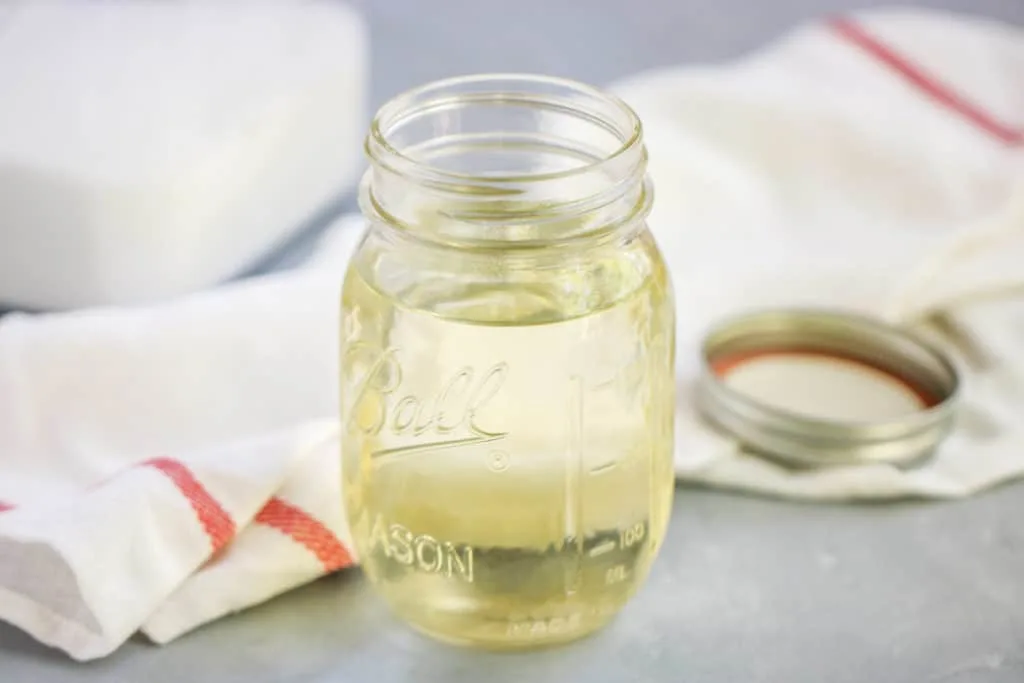 Can I flavor it?
Absolutely! You can flavor it in two different ways that I've found worked. The first is to use aromatics while it's boiling. Just as an example, I added mint leaves to make simple syrup for mint juleps.

Another way is to actually use a juice rather than a water. I used pomegranate juice, sugar, and rosemary sprigs to create a fruity and herby version.

That's basically how grenadine is made! Minus the rosemary. What I love about it is being able to decide how sweet or not you'd like to make it.

Try using citrus rinds for lime flavors or basil for a sweet summer treat.
Looking for more ways to use it? Check out these great recipes!
Be sure to enjoy and tag me with #theculinarycompass on Instagram if you make this!