Looking to make cinnamon simple syrup? It only takes 3 ingredients and a few minutes to make. It's perfect for adding a warm sweetness to both cocktails or baking!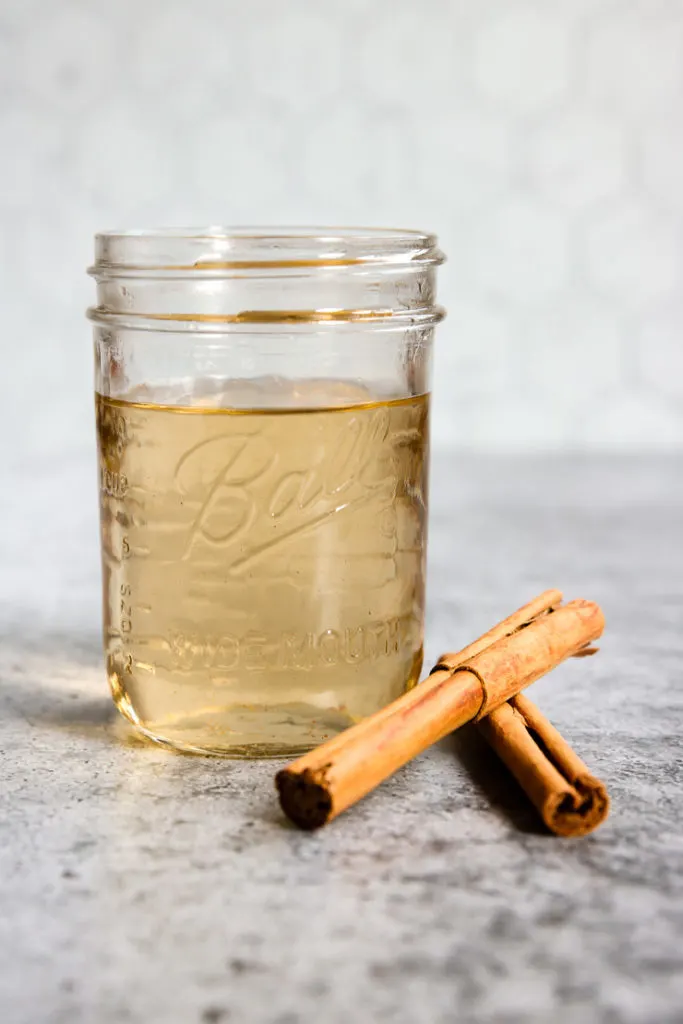 Cinnamon Simple Syrup
Cinnamon simple syrup is a 3 ingredient syrup that takes a few minutes to make and can be used in a few different ways!
It can help moisten and sweeten baked goods, add a little flavored sweetness to your coffee, or as an addition to your cocktails.
The Culinary Compass participates in several different affiliate programs. As an Amazon Associate, we earn from qualifying purchases.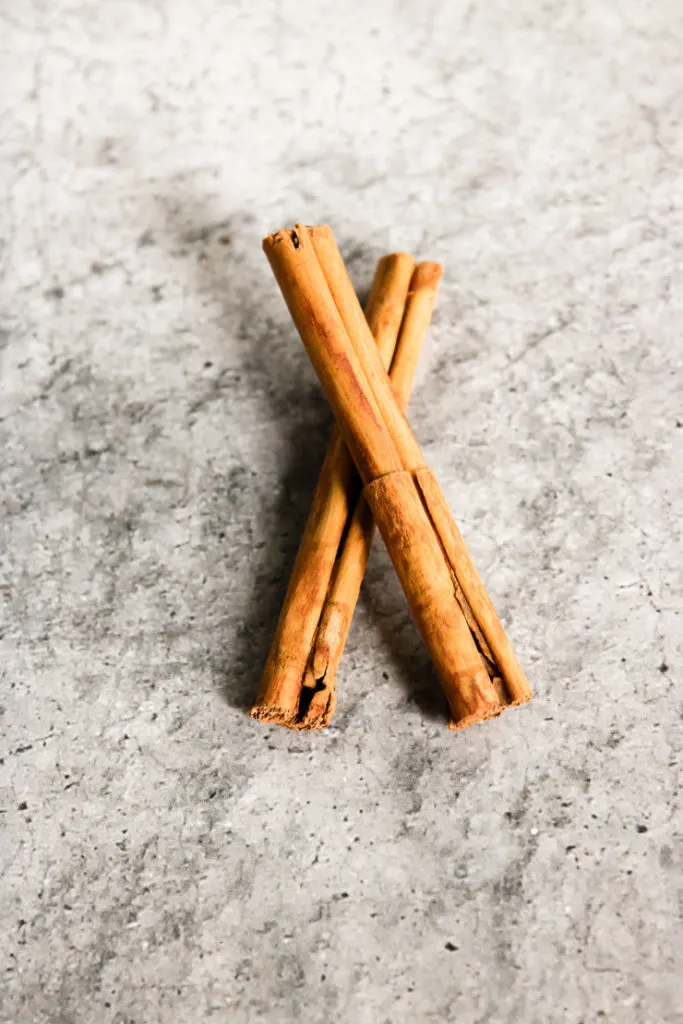 How do you make simple syrup?
Making simple syrup only takes a few steps! You just need to bring white sugar and water to a boil together in a small saucepan over high heat until the sugar dissolves then add any flavoring that you'd like the syrup to take on.
It usually just takes a few minutes stirring the mixture to dissolve the sugar after you bring it to a boil.
For this syrup, I used some cinnamon sticks to add a great sweet cinnamon flavor. When adding in the cinnamon sticks, you can let boil for a minute or two then remove from heat and let it sit for it to make cinnamon syrup.
Here's a quick guide if you'd like to learn how to make simple syrup.
What do you use simple syrup for?
You can use simple syrup for things like baking, coffee, or even cocktails like this great Cinnamon White Russian from Susannah over at Feast + West!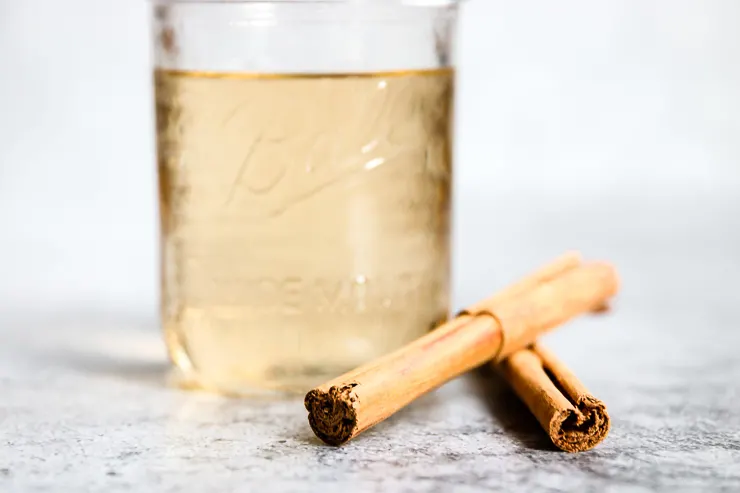 Can you flavor it with other things?
Definitely! Plain simple syrup can be used for an abundance of things, but adding ingredients like fresh herbs or spices can be a way to add flavors to your baked goods or cocktails.
Here's a few ideas for you:
Fresh rosemary
Fresh basil
Fresh cilantro and lime
Vanilla beans
Allspice berries, cloves, or nutmeg
Orange zest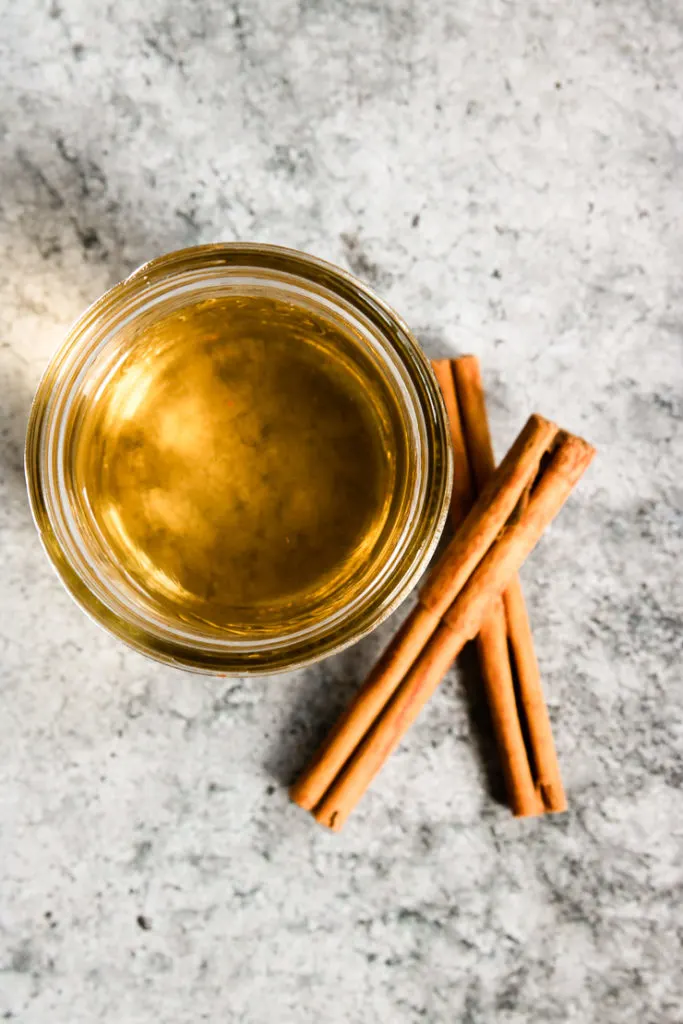 How long does it last?
Since there is a high sugar content, it lasts about a month in the refrigerator as long as it's in a sterile and sealed container.
You can always cut down the ratios if you don't think you'll need to use 2 cups of syrup in that amount of time.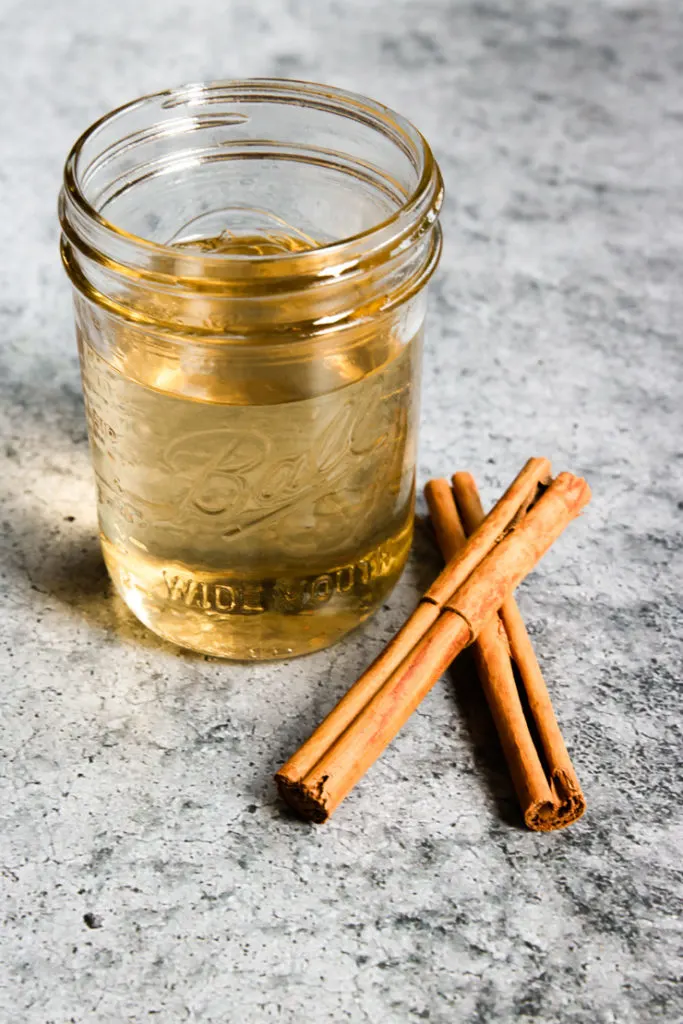 How should I store it?
Be sure to store it in a sealed container to make sure that it lasts as long as it can.
I like using a mason jar with a lid, but something like a squeeze bottle with a lid can be a great option as it's easier to control when pouring.
Looking for other recipes to use with cinnamon? Try one of these: