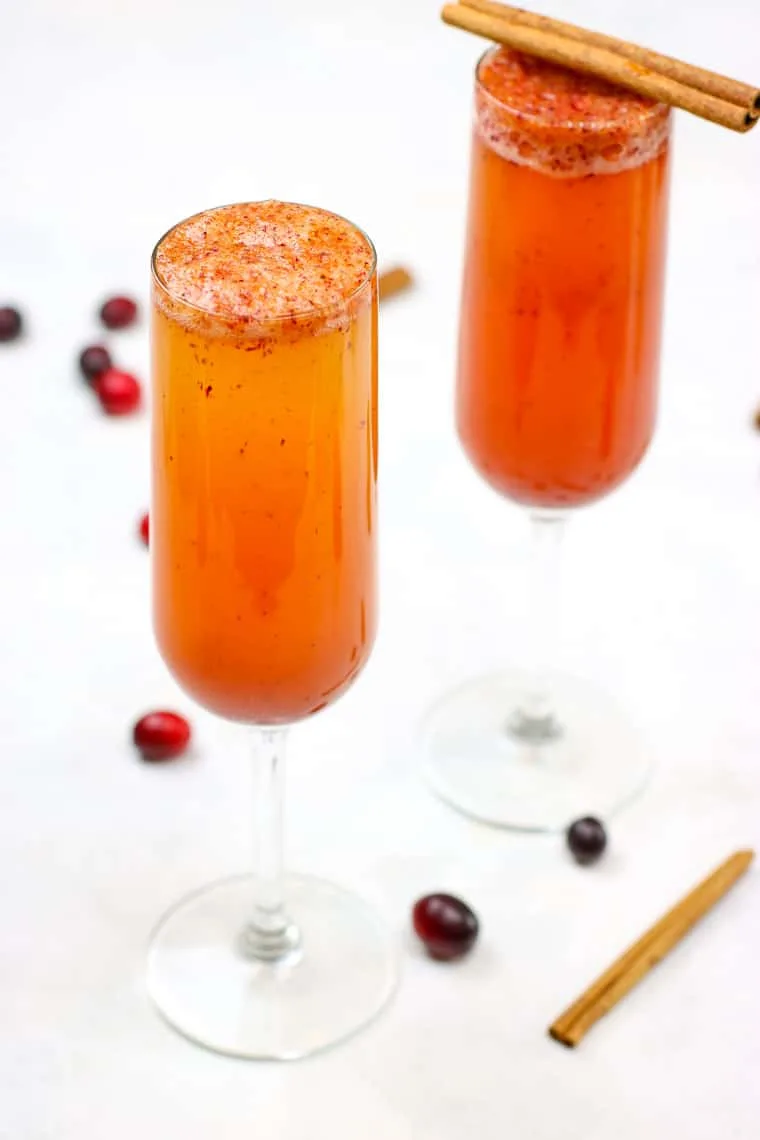 One of my favorite parts of the holidays is getting to spend time with friends and family in such a festive way. These Spiced Cranberry Cider Mimosas are the perfect thing to bring to make the festivities even better. They're super easy to throw together, but that's not something your guests need to know!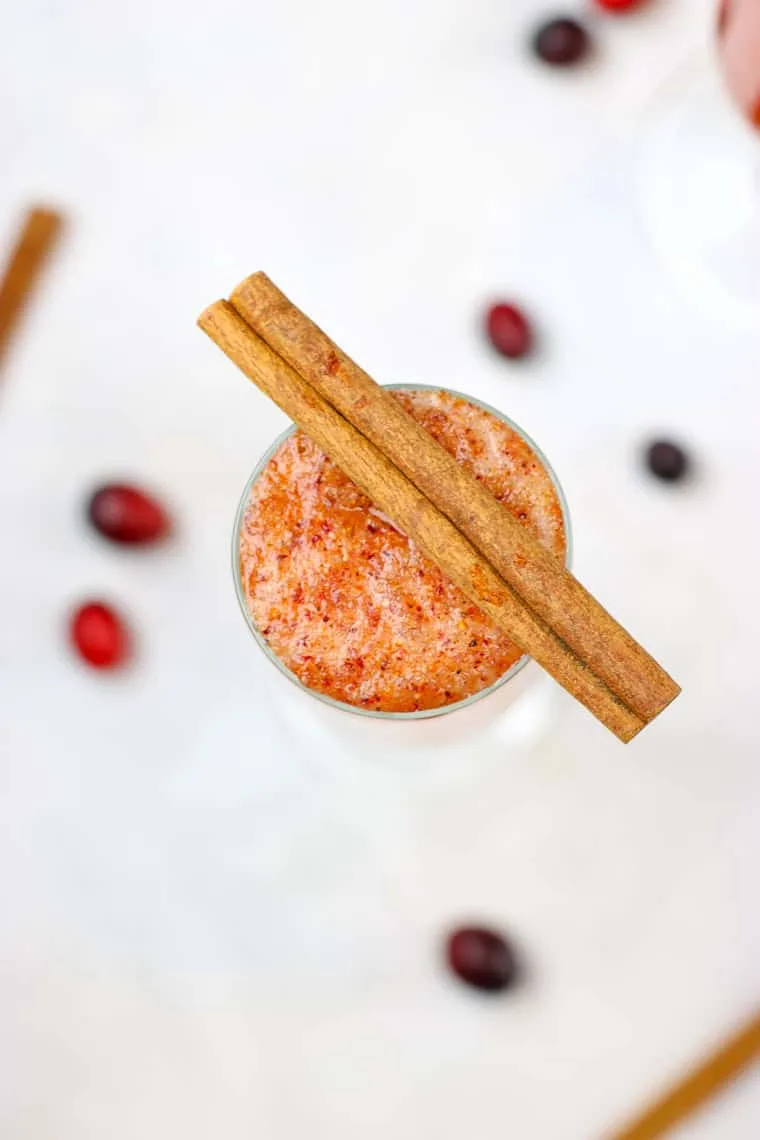 My favorite part about this is that you can drink the cider warm or hot and with or without the alcohol! It's a perfect thing to make a big batch of and just keep around. You could even leave it in a crock pot to keep warm for your party if you just wanted to serve that!
If you're serving it with prosecco, definitely chill the mixture before serving it! It brings out the flavors even more and all cuts some of the bitterness of the cranberries.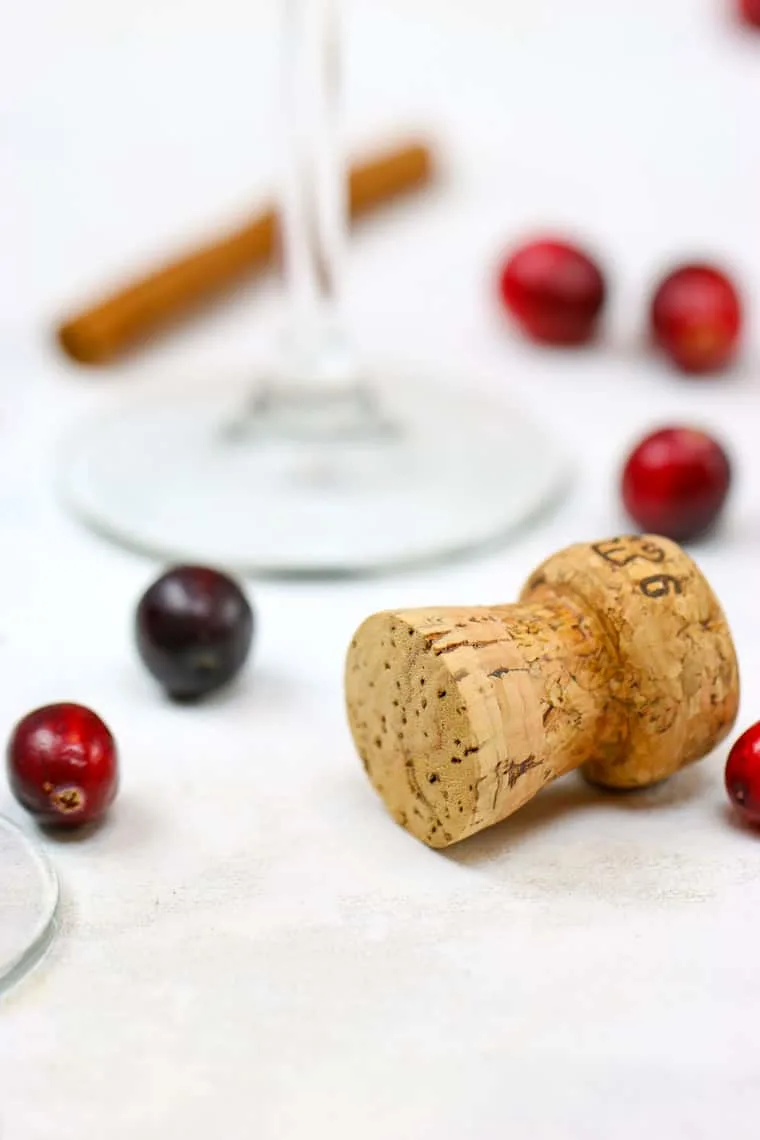 If you don't want all of the flecks in your mimosa, you can try straining the cider mixture through a sieve and cheesecloth. I think it adds some holiday spirit and shows that it's homemade so I left it!
You can also try using cranberry juice instead of cranberries to make it that much easier!
If you're looking for another cranberry option to serve, but for a crowd, try out this Spiced Cranberry Sangria!