This Pomegranate Mimosa is the perfect bubbly cocktail to celebrate with! It's tart and refreshing for your next brunch or holiday party!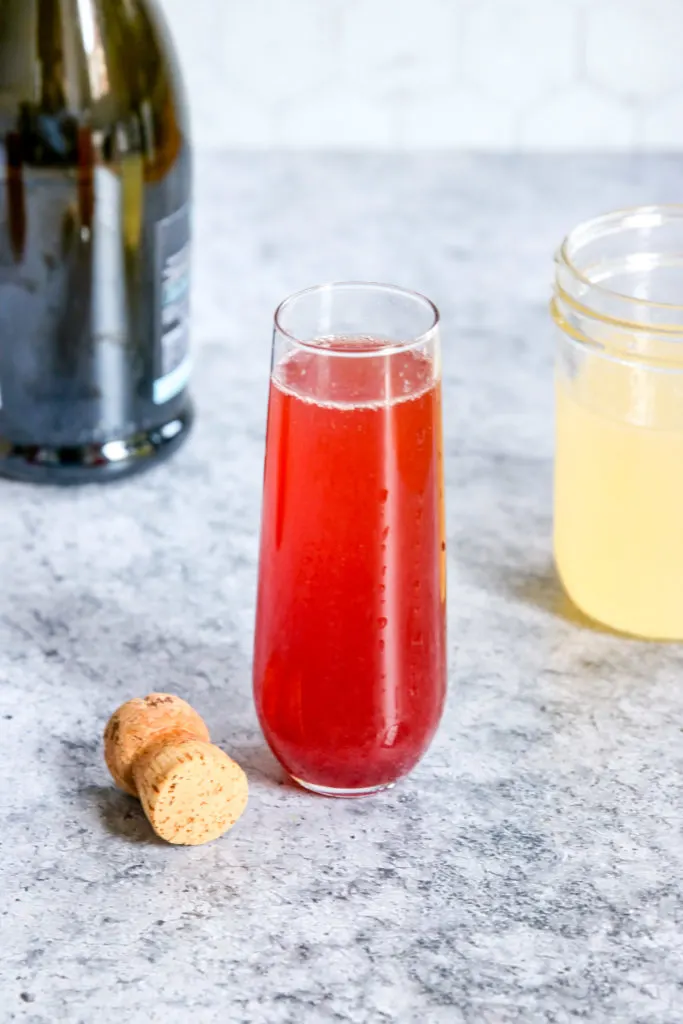 Pomegranate Mimosa
This pomegranate mimosa is the perfect holiday brunch cocktail. It's simple to make and will be a guest favorite as soon as you pour the first one.
It's one of my favorite cocktail recipes as it's both tart, sour, and bubbly which is a combination that's hard to beat. It's perfect for the holiday brunches and parties, Mother's day, bridal showers, or really any old Sunday.
The Culinary Compass participates in several different affiliate programs. As an Amazon Associate, we earn from qualifying purchases.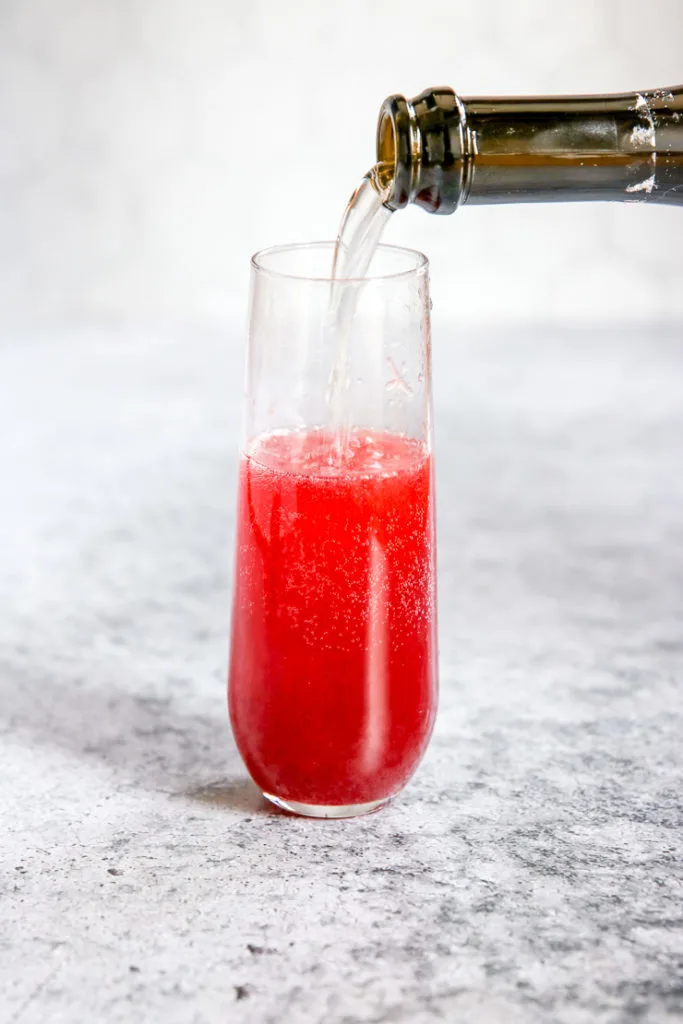 How do you make sour mix?
Sour mix is just a combination of water, sugar, and citrus juice. Traditionally, it's made with lemon and lime juice, but I love adding grapefruit juice to add a bit of tartness to it which pairs really well with this cocktail.
Here's a great recipe for homemade sour mix if you're interested in making your own!
What kind of sparkling wine should I use?
The best champagne for mimosas can definitely be a personal preference both based on taste and budget.
Cava from Spain or prosecco from Italy both make great choices if using true Champagne isn't your style.
If you wanted to use Champagne, lean towards Brut as it's more sweet than Extra Brut, but drier and more crisp than something like a Demi Sec that would add to the sweetness.
What kind of glass should I use?
If you have Champagne flutes, be sure to use those! They're specifically designed to help preserve the bubbles which gives the mimosa all the texture and aroma of the sparkling wine.
Can I make the mimosas ahead of time?
I would avoid it if you can! You can definitely make the sour mix and have the pomegranate juice on hand to make it when your guests arrive.
Pouring champagne too early will be a sure fire way to serve flat mimosas which isn't the most ideal.
If you have enough glasses, you can pour those components into the glasses first. Just be sure to be careful when pouring the sparkling wine in as it can bubble over after interacting with the juice.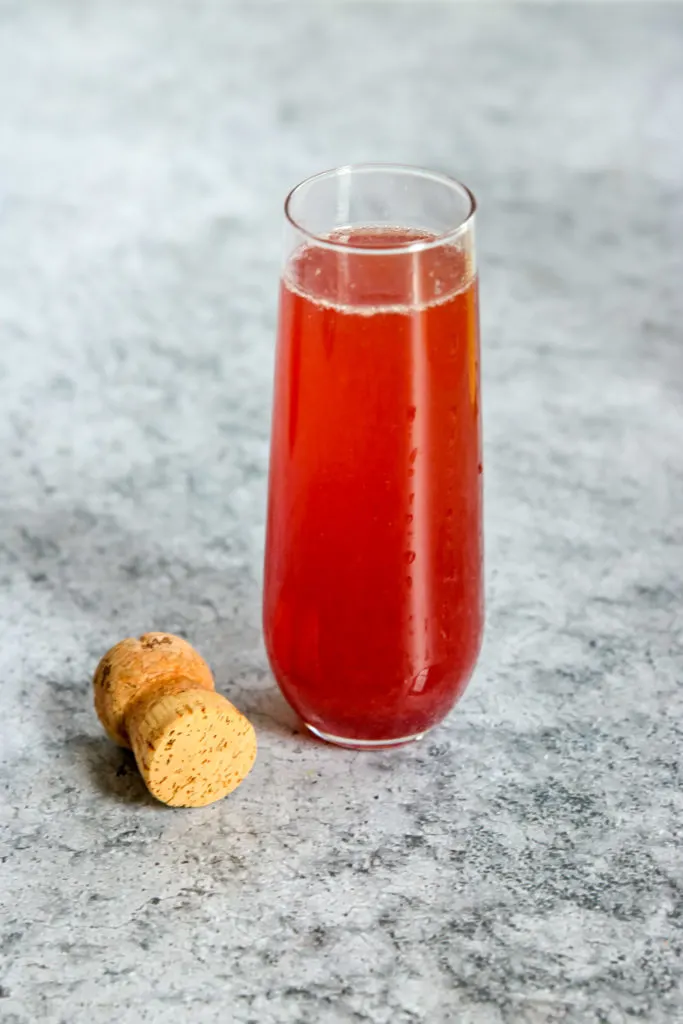 Do I need to make fresh pomegranate juice?
You don't have to! I personally like using fresh squeezed juice from the store because pomegranates take way too much time to deseed.
If you happen to have pomegranate seeds or arils, they can be added to the drink as a fun garnish!
What if I don't like pomegranate juice?
That's okay! Cranberry juice makes a great tart alternative with the same great maroon color. Generally, any fruit juice will work, like that of a classic orange juice mimosa recipe, but the tart juices have a great balance against the sour mix in this cocktail.
Looking for other kinds of mimosas? Try one of these: