This Cranberry Ginger Ale Punch will be the hit of the party! It's delicious as a holiday cocktail or holiday mocktail.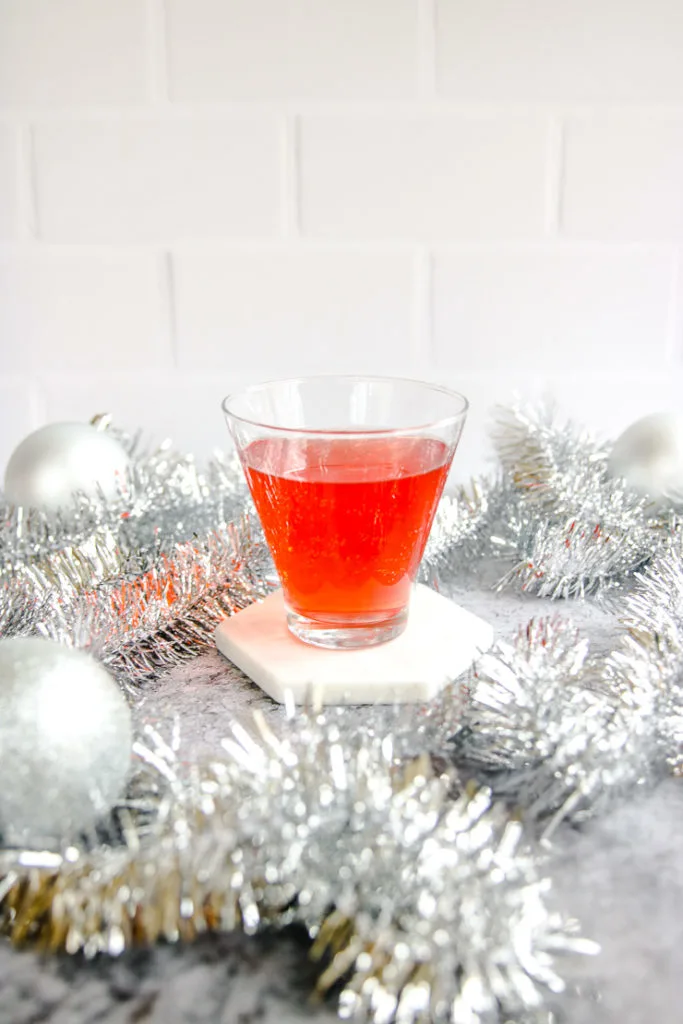 Cranberry Ginger Ale Punch
If you're looking for a cocktail that's easy to make and that is a crowd pleaser, this Cranberry Ginger Ale Punch is one for the books.
It's easy to make and it's got flavors that are both perfect for the holidays, but really can be enjoyed year round.
The ginger ale and lime brighten up the whole drink and the rum brings a little summer to the cold weather. What more could you want?
If you're looking for another great holiday drink, this Cranberry Moscow Mule combines all the great flavors of cranberry and ginger beer for a delicious twist on the classic!
The Culinary Compass participates in several different affiliate programs. As an Amazon Associate, we earn from qualifying purchases.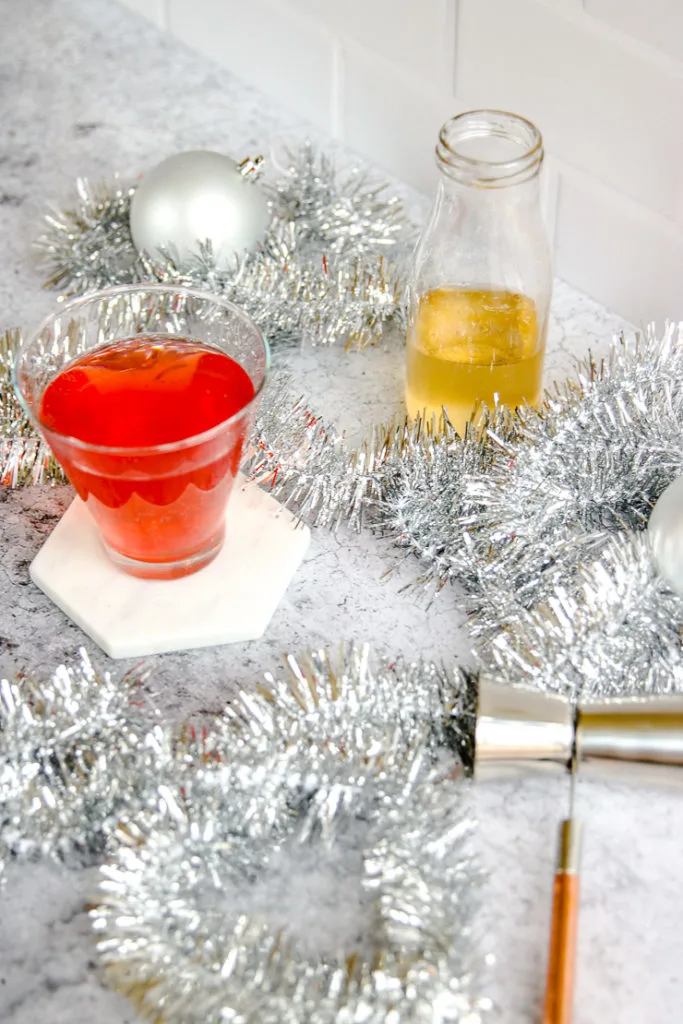 Can I make this as a mocktail?
You bet! It's one of my favorite combinations as a mocktail. Just omit the rum and you'll have a perfectly tart cranberry, ginger ale, and lime holiday mocktail.
It's would be great to make in a pitcher on it's own and allow adults to pour in their rum on their own in a party setting.
Can I make this in a pitcher?
Definitely! You'll just need to scale this recipe a bit. Here's are the parts of each to help with your calculations for the size container that you have:
4 parts lime flavored rum
1 parts lime juice
6 parts cranberry juice
20 parts ginger ale
For a 2 quart pitcher, you'd want to use 8 oz. or 1 cup of lime flavored rum, 2 oz. or 1/4 cup lime juice, 12 oz. or 1 and 1/2 cups cranberry juice, and 40 oz. or 5 cups of ginger ale.
This article is also great if you're looking to scale up drink recipes.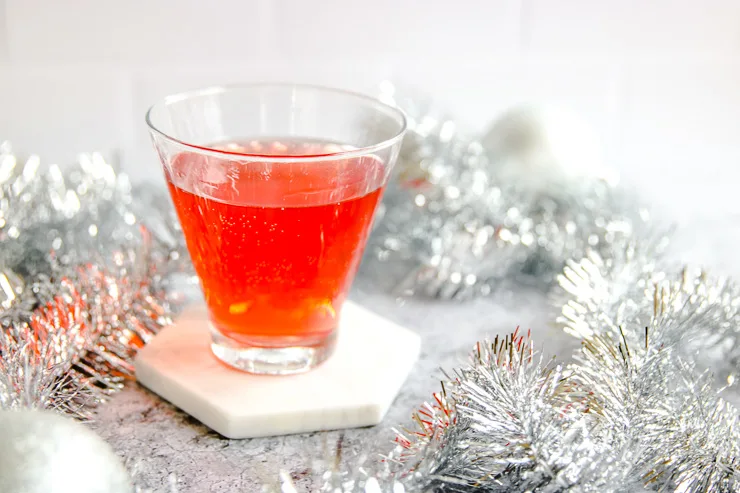 Could I use cranberry flavored ginger ale?
Definitely! That'd add a great punch of cranberry flavor.
Another option would be to swap out the ginger ale for ginger beer for a more gingery and adult version of this punch.
Do I need to use lime flavored rum?
Not necessarily! It adds a good amount of lime flavor, but plain white rum is a good base as well.
Using a spiced rum might not work for this punch, though!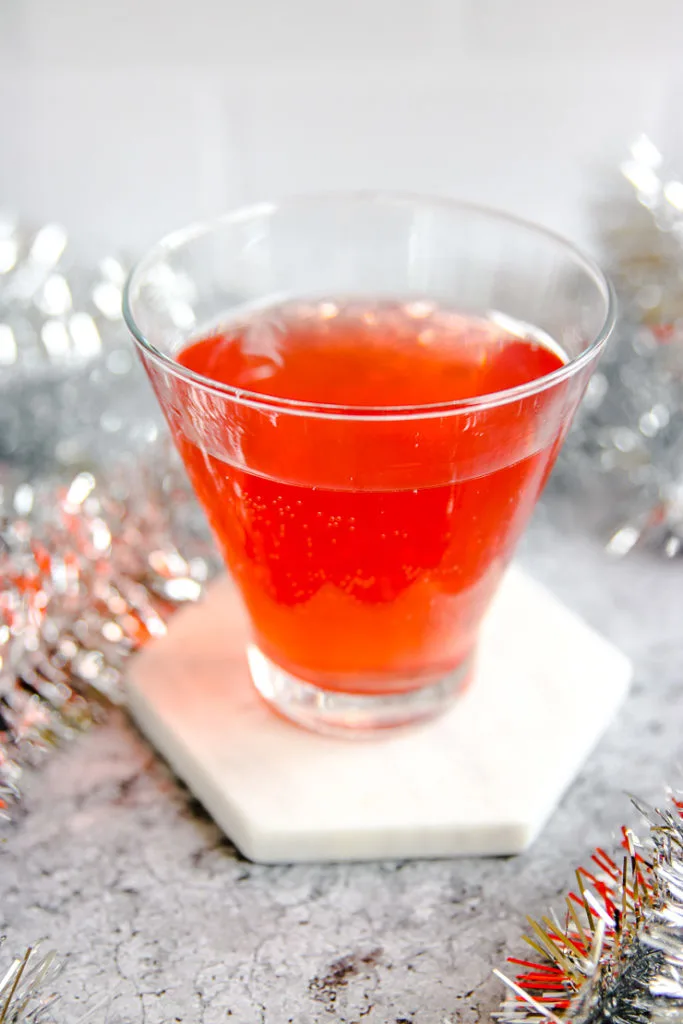 Can I use a different type of alcohol?
You bet! It would be great with a plain or flavored vodka as well to give you something similar to a holiday Moscow mule especially if you swap out the ginger ale to ginger beer.
Looking for other festive drinks? Try one of these: