This Elderflower Gimlet is light and refreshing – perfect for spring or summer. You'll love the combination of elderflower and lime!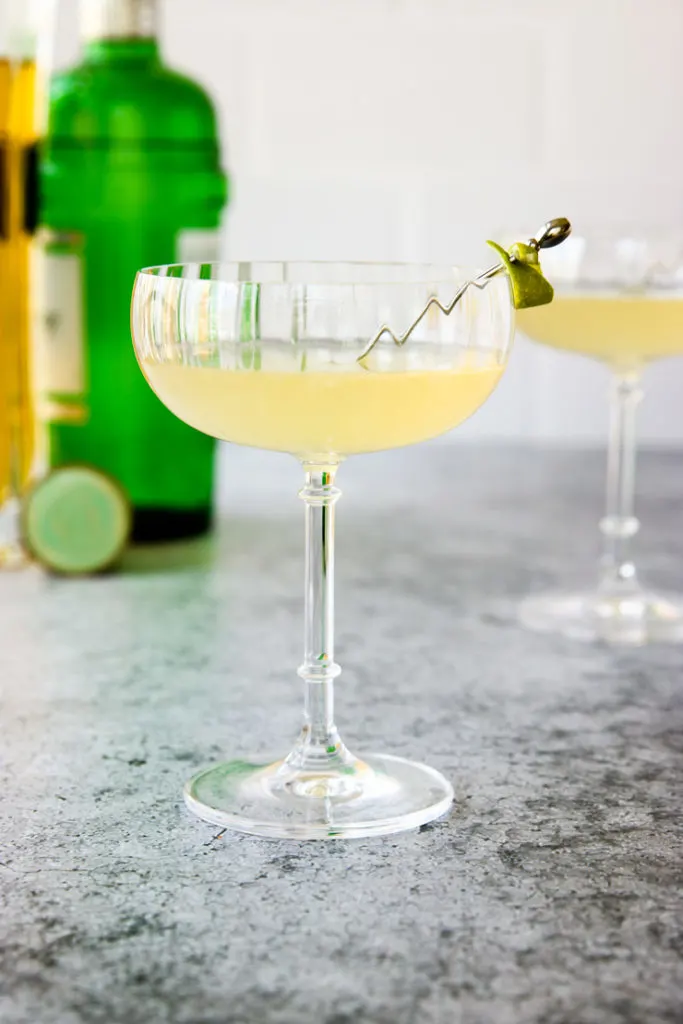 Elderflower Gimlet
If you're looking for a refreshing cocktail this spring or summer, try out this Elderflower Gimlet recipe. It's quickly become one of my favorite cocktails!
It's got refreshing lime juice paired with gin and sweetened by a floral elderflower liqueur.
Even if gin cocktails aren't your go-to, this one is a crowd pleaser. You could even substitute out the gin for vodka and it'll be just as delicious!
The Culinary Compass participates in several different affiliate programs. As an Amazon Associate, we earn from qualifying purchases.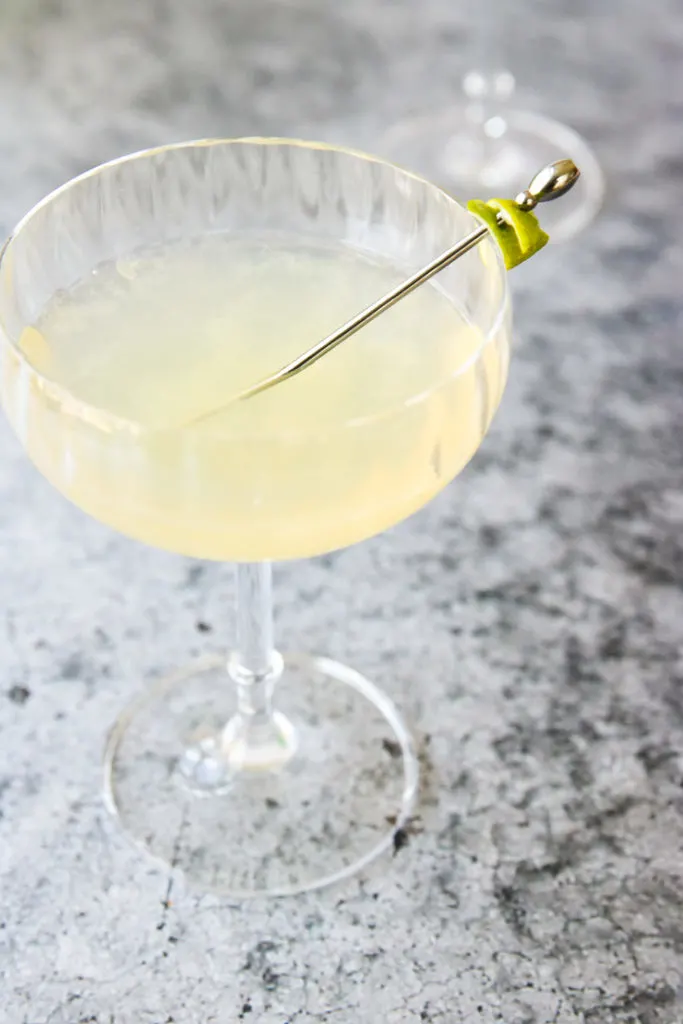 What is a gimlet?
A gimlet is a classic cocktail that combines gin, lime juice, and either sugar or simple syrup to make a refreshing drink.
It was supposedly created when needing to get sailors to consume more citrus to prevent scurvy, but the actual origin story isn't really known.
Gins botanical flavors go really well with lime, but I know a lot of people aren't really fans of it so vodka gimlets are also an option switching out the gin for vodka.
What is a French gimlet?
A French gimlet is just a gin gimlet with elderflower liqueur!
This recipe is for a French gimlet, but I wanted to make sure that those who weren't familiar with it were aware that it has that hint of elderflower in it.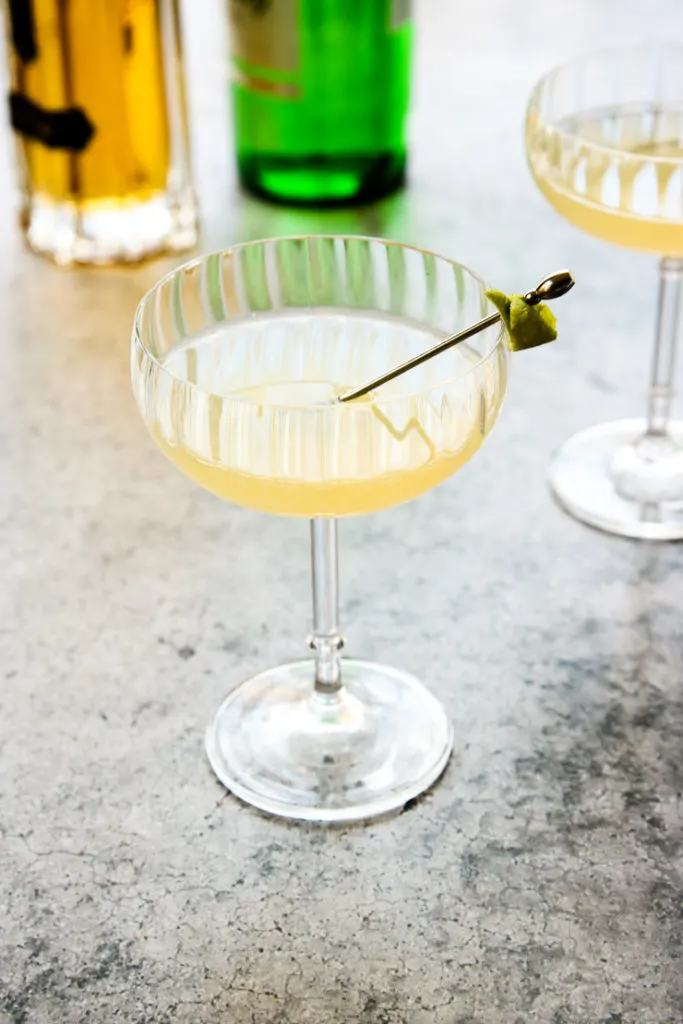 What is elderflower liqueur?
Elderflower liqueur is an alcohol made from elderflowers. It's made in France and is the pinnacle of spring-time with it's sweet and floral flavors.
It sounds like it wouldn't be great in many drinks, but I've found it to go really well with many types of cocktails like Old Fashioned or gin and tonics! It's been a mission of mine to make sure that a bottle of St. Germain doesn't go to waste.
St. Germain is the most common type you'll find, but there are other brands out there.
What else could I add to an Elderflower Gin Cocktail?
The combination of elderflower and lime is light and springy, so any addition to that to make it nice and refreshing would be a perfect fit.
Adding a slice of cucumber for those spa vibes is a great option. Herbs are always a good accent as well!
You could muddle some thyme or basil leaves into a shaker with the cocktail to make a thyme or basil gimlet or add them when making a simple syrup.
Making an infused simple syrup is a lot easier that it may come off! Here's a guide on how to make simple syrup if you are curious.
What kind of gin should I use in a gimlet?
Since there are so few elements to this cocktail, using a good quality gin is important! Something to note is that there can be a big difference in flavors of gins you'll want to pick on that fits a gimlet.
This guide explains more on the best gin brands for gin drinks and picks the classic Beefeater for use with gimlets.
This isn't to say that it won't taste great with other brands, though! I personally use Tanqueray and find that it's a good option as well.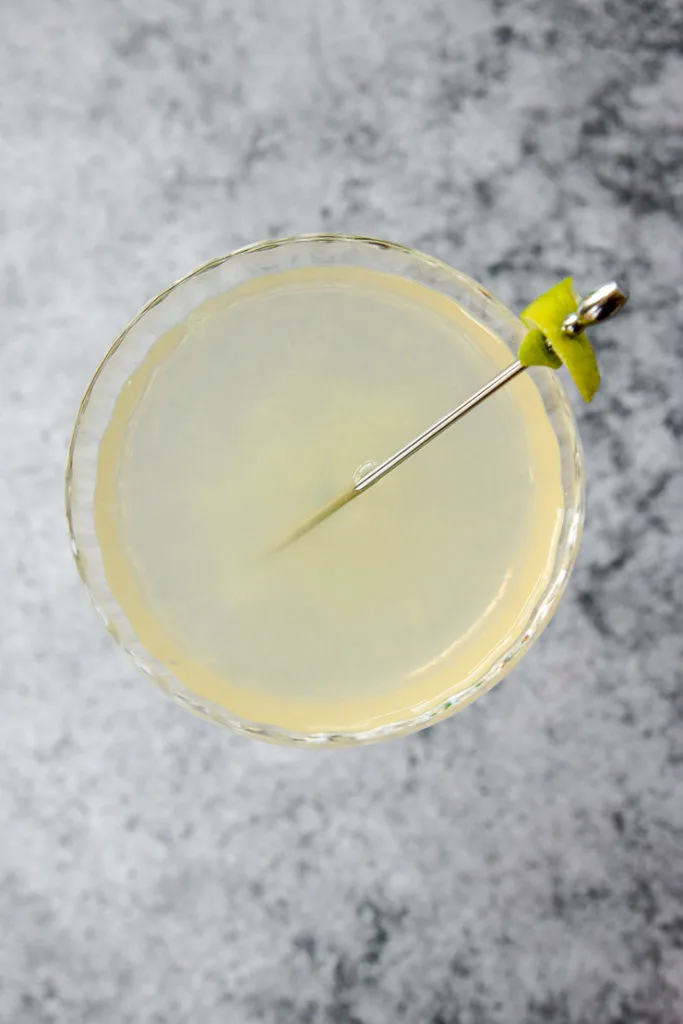 How to Make an Elderflower Gimlet
Making an elderflower gimlet is quick and easy! You'll want to get a cocktail shaker and fill it with ice. Pour the gin, St. Germain, and lime juice into the shaker with ice and shake it until it's chilled.
Strain it into a cocktail glass without ice, or a rocks glass with ice and enjoy!
Looking for other refreshing drinks to try? Here's a few of my favorites: