This Peach Salsa Recipe will be your new favorite for summer! It's full of fruits and veggies to make it a great dip or topping for your next dish.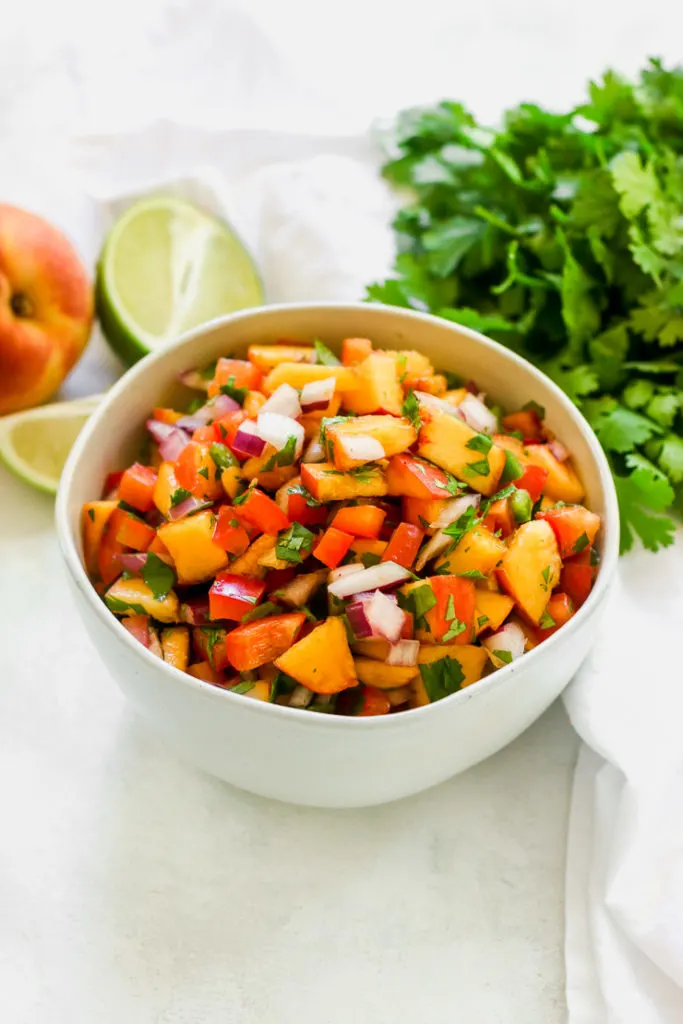 Peach Salsa Recipe
If you have some extra fresh peaches lying around this summer, be sure to use them to make this great fresh peach salsa! It only takes a few ingredients and will be a hit with your family and friends.
It only takes around 15 minutes to make and will be something you come back to again and again especially if you love peaches.
The Culinary Compass participates in several different affiliate programs. As an Amazon Associate, we earn from qualifying purchases.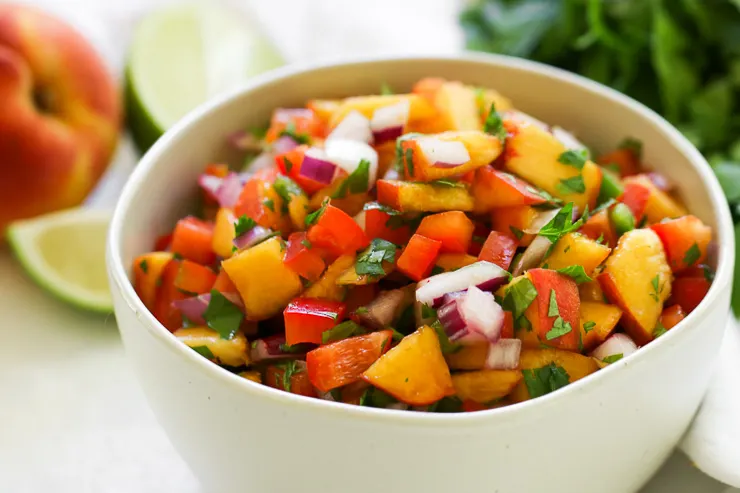 What is in peach salsa?
This fruit salsa only has 6 ingredients and is full of flavor! Here's what you'll need to make it:
Ripe peaches
Red bell pepper
Red onion
Jalapeño
Chopped cilantro
Lime juice
If you're someone who doesn't like cilantro, you can leave it out. I'd recommend adding some salt and pepper to taste just to help season it a little more. If you're a fan of spicy, leave the seeds in from the jalapeño and maybe add a few dashes of chili powder!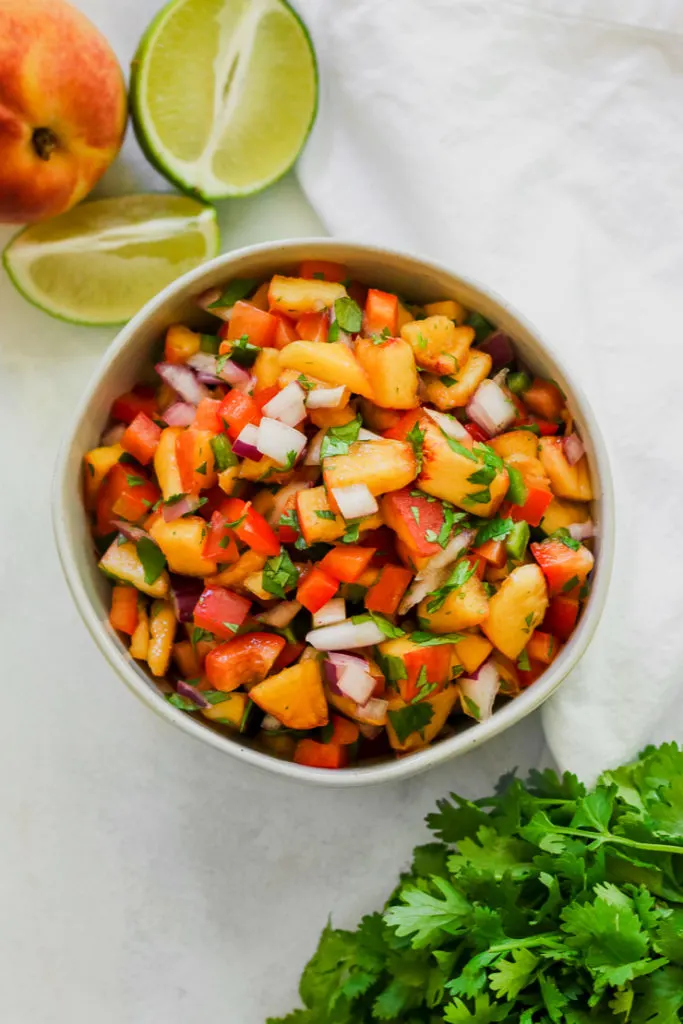 What can I use this peach salsa for?
It is super versatile! You can eat it on it's own with tortilla chips. It's also great on fish tacos, baked chicken breast, or pork tenderloin. It's vibrant so it'll make any dish more flavorful without too much extra work.
If you're looking for a more veg forward dip option, try out this Redneck Caviar instead!
How to make Peach Salsa
It only takes a few steps to make! You'll just want to dice the peaches, red bell pepper, medium red onion, and jalapeño. I like to take the seeds out so it's not super spicy, but that's up to you! To make the salsa finer, you can also use a food processor to speed up the whole process.
Once those are diced, you'll add the chopped cilantro and drizzle the lime juice on top in a bowl and mix together. You can serve immediately or hold off and let the flavors marinate together a little longer.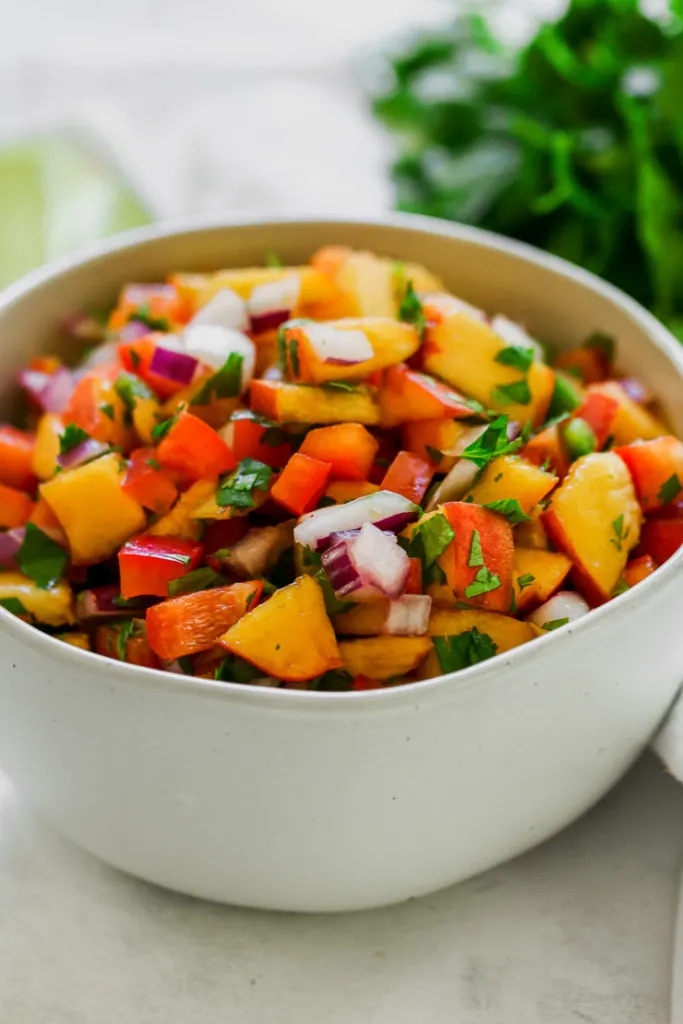 Need other dips or salsas for your next event? Try one of these: