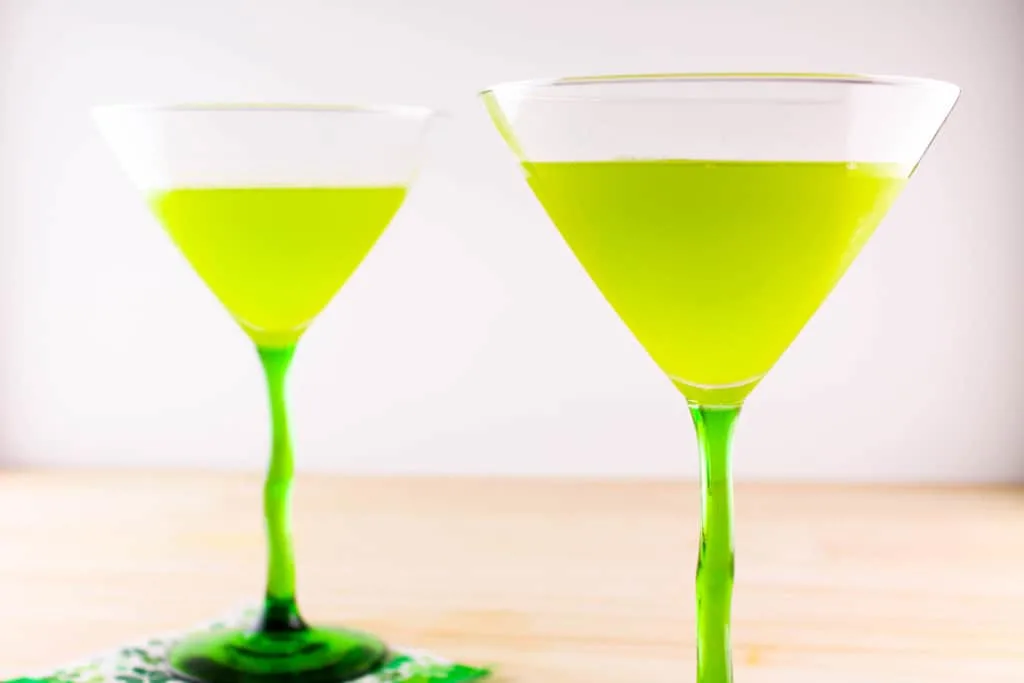 I know you're out there. Someone who doesn't like green beer or Guinness or Bailey's or Jameson, but still loves to celebrate St. Patrick's Day.
This is the perfect alternative for you. Pineapple juice, coconut rum, and melon liqueur all combined to make that great green drink.
Whether you can't have beer or just don't like it, you'll definitely fit in with this Kiss Me I'm Irish Martini.
It's my first video on the site! I definitely have to give props to BuzzFeed for all of their Tasty videos.
They're totally not as easy as they look which is why you guys get a video of the end product?!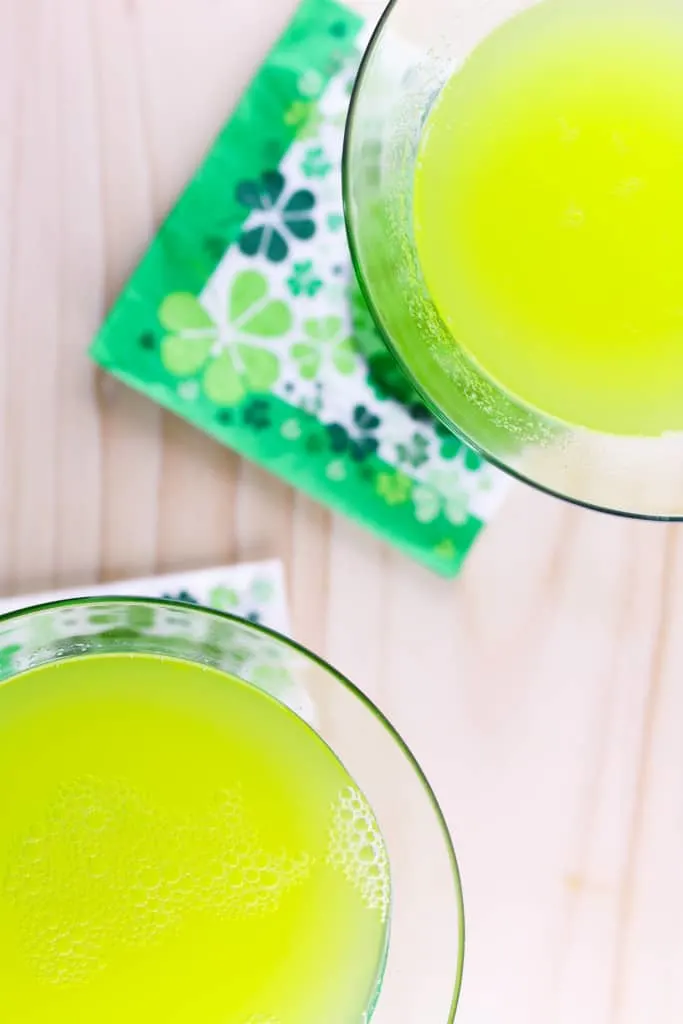 The melon liqueur is superrrr green, but is diluted down by the pineapple juice to give more of the radioactive green that you see in the picture.
If you're looking for something a little more green…. or maybe just more potent, cut down on the pineapple juice.
This might be one of my new favorite drinks because of how fruity it is so don't cast it away to St. Patrick's Day just because of the name!
Think a more fruity Pina Colada. So dang good.