This Espresso Martini with Baileys will be a new favorite. It's a perfect balance of Baileys, espresso, and vodka for a smooth cocktail anytime.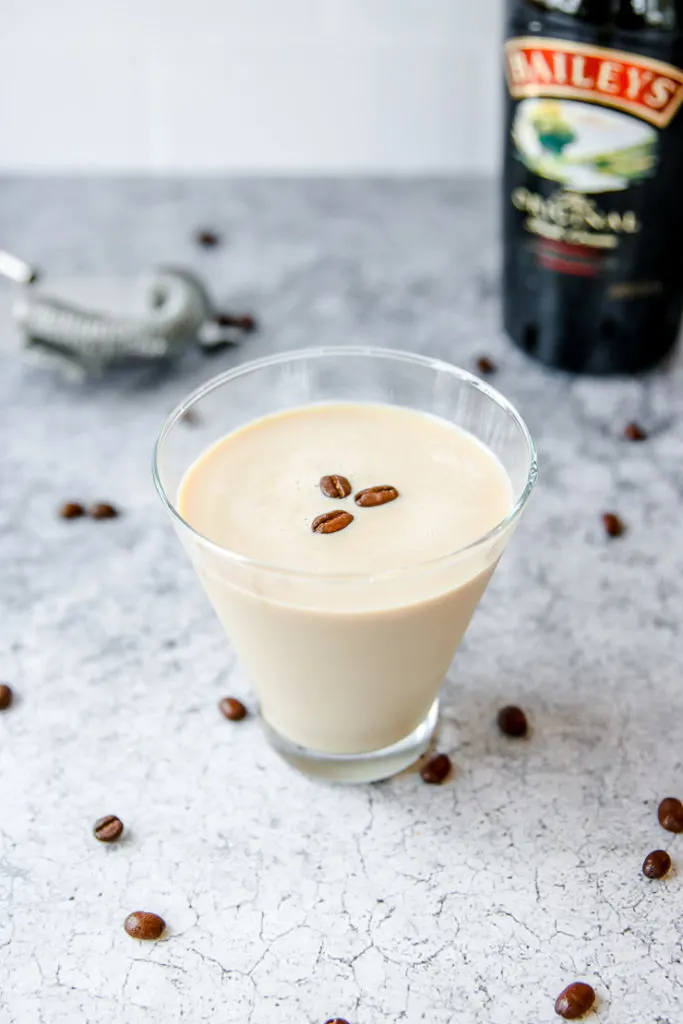 Espresso Martini with Baileys
This Espresso Martini with Baileys and Vodka is a slight twist on the traditional cocktail, but still so delicious. The Baileys, or really any Irish cream, adds a smooth creaminess to the drink that'll make it one of your new favorites.
Make it with some fresh espresso for that smooth taste and wake me up feeling that's perfect for the weekend or as an after dinner drink.
The Culinary Compass participates in several different affiliate programs. As an Amazon Associate, we earn from qualifying purchases.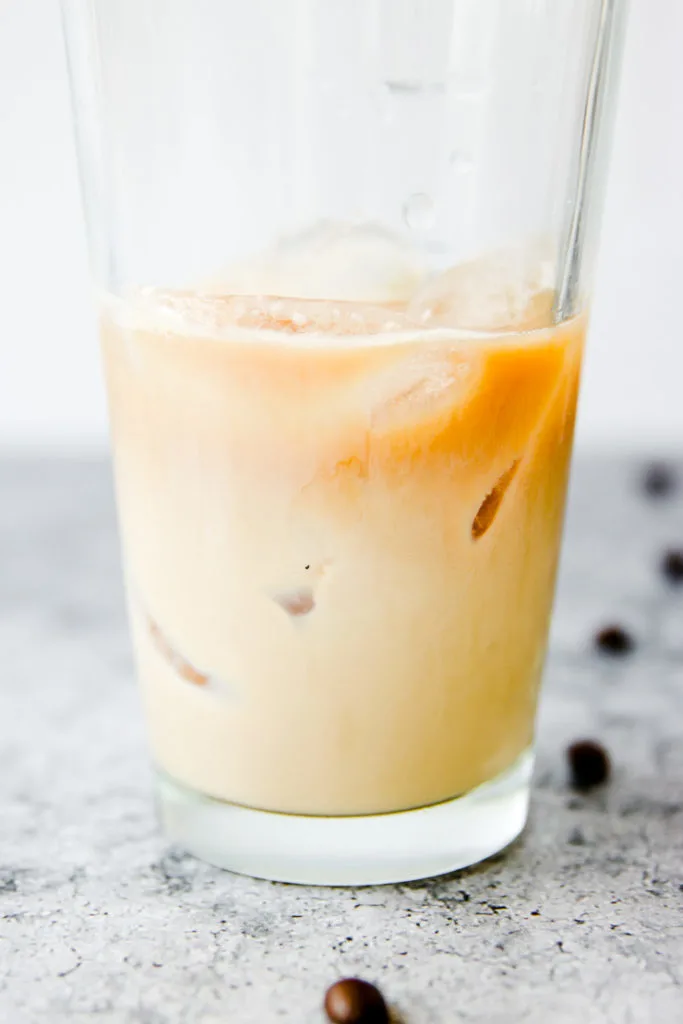 Can I use flavored vodka for this?
You bet! Making an espresso martini with baileys and vanilla vodka would be a perfect addition.
Using something like a whipped cream vodka would also be delicious.
Can I add other liquors?
Definitely. Turning this into an espresso martini with baileys and Kahlua would work great since that's what typical espresso martinis usually use.
Really any sort of coffee liqueur would work to boost the coffee flavors!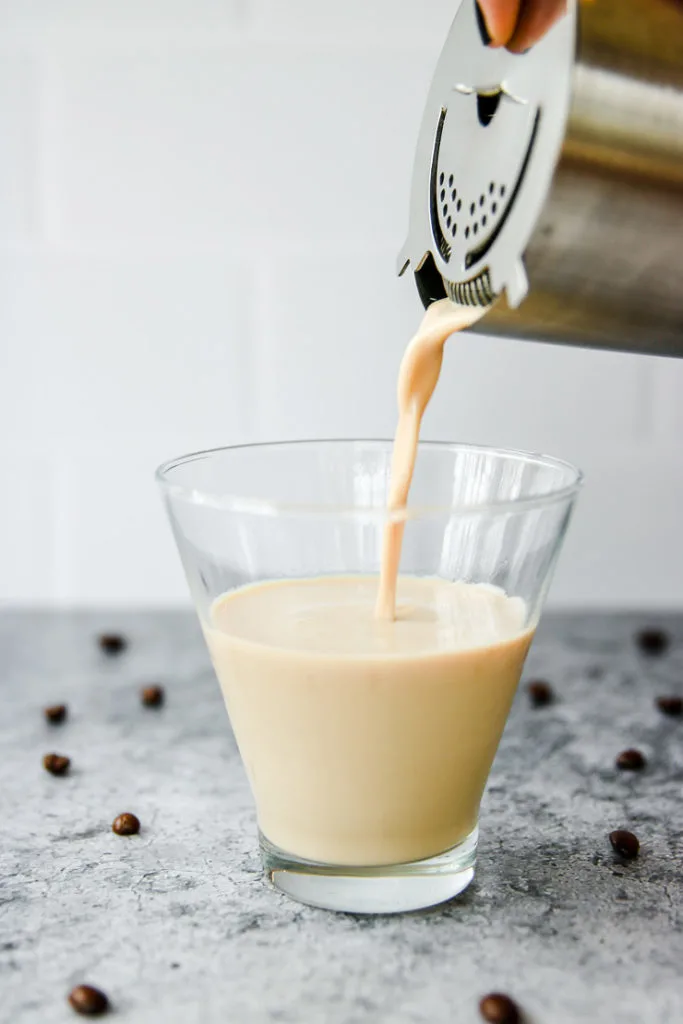 Would decaf espresso work?
For sure! Decaf espresso is a great option for those who may not like caffeine or don't want to be jittery at night.
If you don't want to use espresso at all, try out this Baileys Mudslide for a perfectly smooth caramel cocktail!
What do the three beans mean on an espresso martini?
The three beans on an espresso martini actually each have a meaning! They're meant to symbolize health, wealth, and happiness.
This comes from the traditional serving of Sambuca in Italy where they do the same thing.
Do you serve this hot or cold?
This recipe for espresso martini and baileys calls for shaking the espresso over ice to make it cold, but it could be good warm as well for a little pick-me-up on colder days.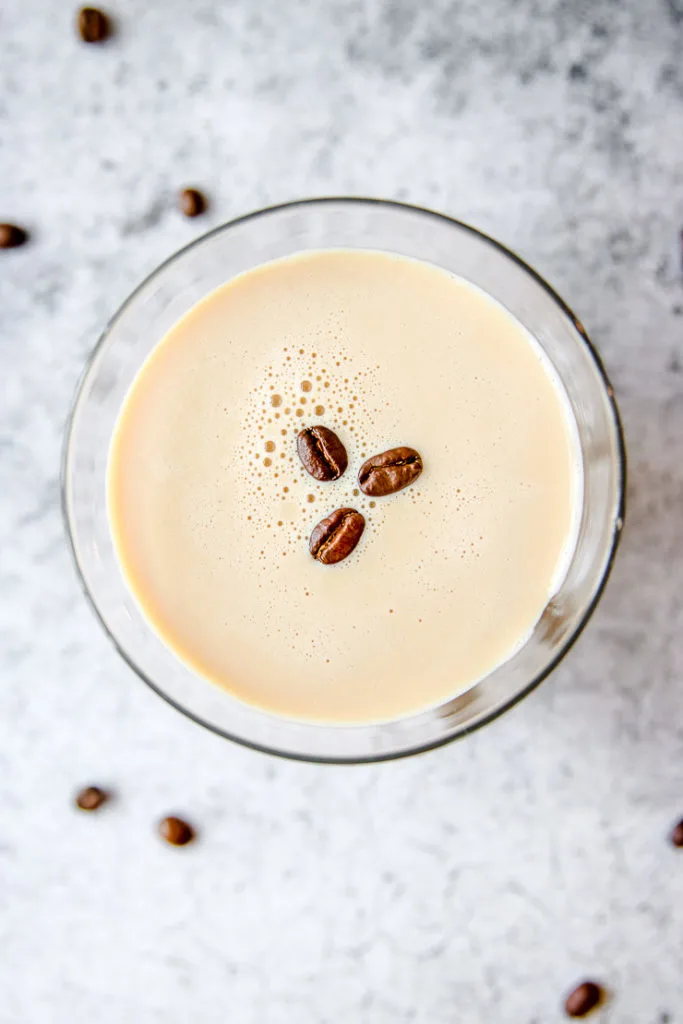 How do you make an espresso martini without an espresso maker?
Here's a great guide on how to make espresso without an espresso maker!
Using canned espresso is also a good alternative if you don't have a maker and don't want to add any extra steps between you and enjoying your cocktail.
How to Make an Espresso Martini with Baileys
It only takes a few steps to make an espresso martini!
Pull a fresh shot of espresso, if you're able to, and pour it over ice in a shaker glass. Add in your vodka and Baileys then shake to cool!
Just strain it into a martini glass and top with your coffee beans and you're all set.
Looking for other cocktails to enjoy? Try one of these: