This Mint Hot Toddy is the easiest drink to make to keep cozy on a cold day. The addition of the mint helps with sore throats or stuffy noses so it's also great for when you have a cold!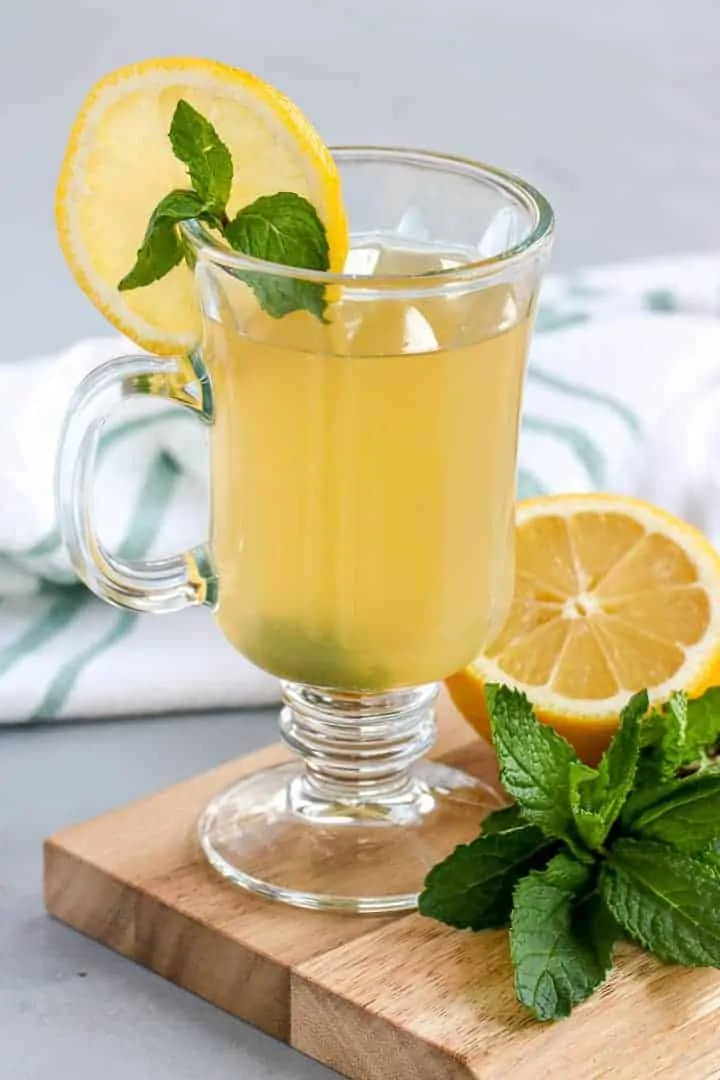 Mint Hot Toddy
I'm not sure about you, but the rain has not stopped for what feels like weeks here! It's been so dreary and cold that it makes it feel hard to do anything besides sit by the (fake) fireplace with a cozy blanket. To make matters worse, we were hit by the longest lasting cold ever after some recent travel! It's been a perfect time to just sit and relax with this Mint Hot Toddy.
Another great cozy warm cocktail option is this amazing Brazilian Grog Cocktail if bourbon isn't your thing!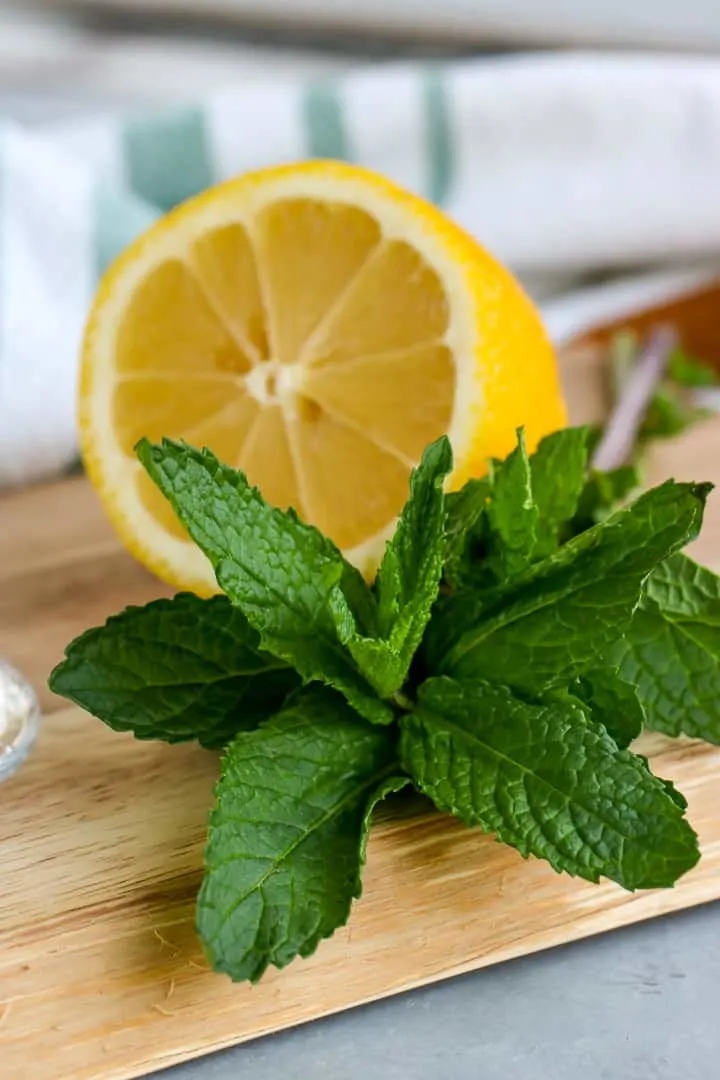 I had always heard the tales that this would cure the common cold, or at least make you feel better, and I definitely agree. The addition of the mint helps clear out your nose and soothe your throat with the honey and the lemon. Heck, even if I don't have a cold, this is a drink that I love to have just to stay cozy with this awful weather. Another one of my favorite drinks to enjoy during cold weather is this Hazelnut Mocha.
Other Hot Toddy ideas:
If you don't have any mint around, try using a tea bag! Something like chamomile, green tea, or "Sleepy Time" tea blends would work great with the honey and lemon.
Try it without alcohol! The warm mint, honey, and lemon is such a soothing combination.
Use flavored honey. Something like orange blossom or lavender honey would be a nice floral twist!
Have extra mint and bourbon and are longing for warmer weather? Try this Watermelon Mint Julep! It's so refreshing, it'll bring you to summer in just one sip.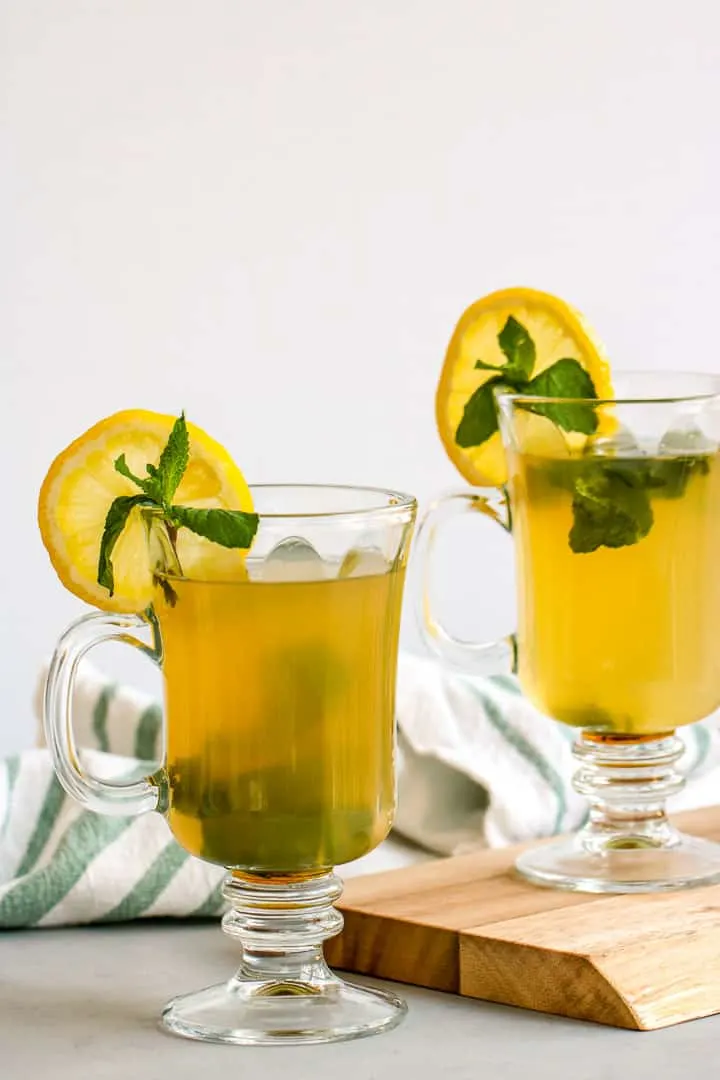 If you're looking for another cozy drink recipe, you should check out my friend Susannah's Spiced Apple Cider Rum Punch! It's got all sorts of cozy spices that will make any cold day brighter.
Tips for making a Mint Hot Toddy:
Use boiling hot or, as close to it as possible, water to ensure that the honey melts into the mixture.
Juice the lemon over a separate glass to avoid adding any unnecessary seeds!
Adjust the water amount to your personal taste preference. I found that 1/3 cup was enough to keep the flavors and benefits without it being overpowering. If you're looking for somethings stronger, try 1/4 cup, or more diluted, try 1/2 cup.
Be sure to enjoy and tag me with #theculinarycompass on Instagram if you make one!