These Horseradish Mashed Potatoes are the most delicious combination of creamy and tangy. It pairs perfectly with steak or as a side dish for the holidays!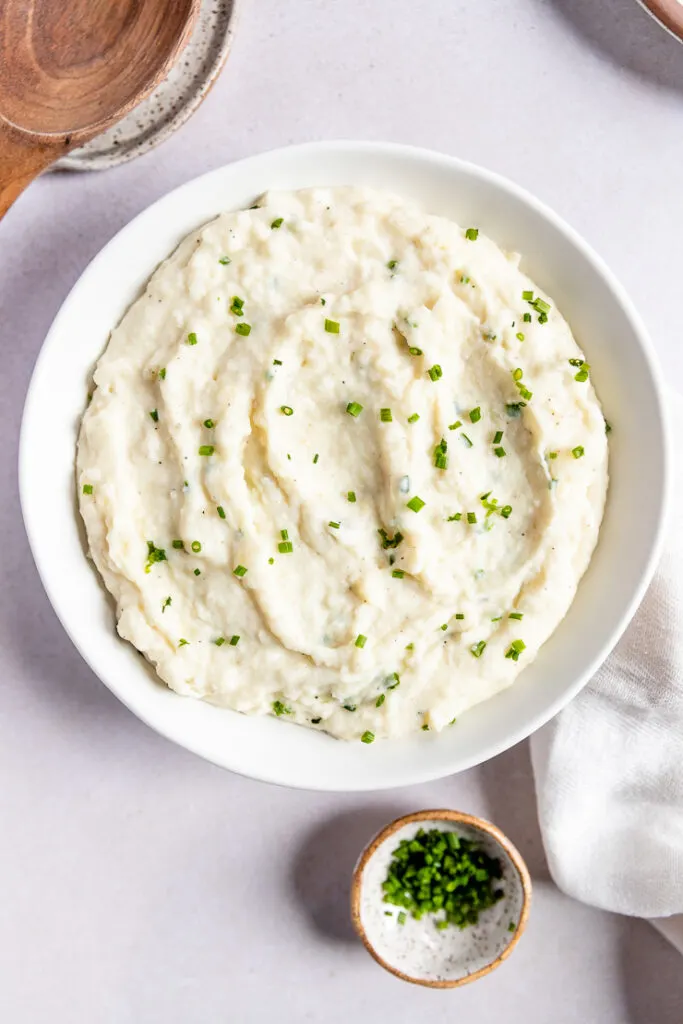 Horseradish Mashed Potatoes
Mashed potatoes have to be one of the best side dishes for dinner in general and adding in horseradish really only makes them better. It's the perfect pairing for steak or just as a side dish if you're someone who loves the spice horseradish brings.
The combination of sour cream and horseradish pair together to bring a great tang to the potatoes. It helps cut through the richness of the butter and milk making it hard to stop at just one serving.
It takes the need for a horseradish sauce away even cutting back on the work you need to do to recreate a steak dinner at home! Pair it with this Cast Iron Filet Mignon to really make an awesome meal.
The Culinary Compass participates in several different affiliate programs. As an Amazon Associate, we earn from qualifying purchases.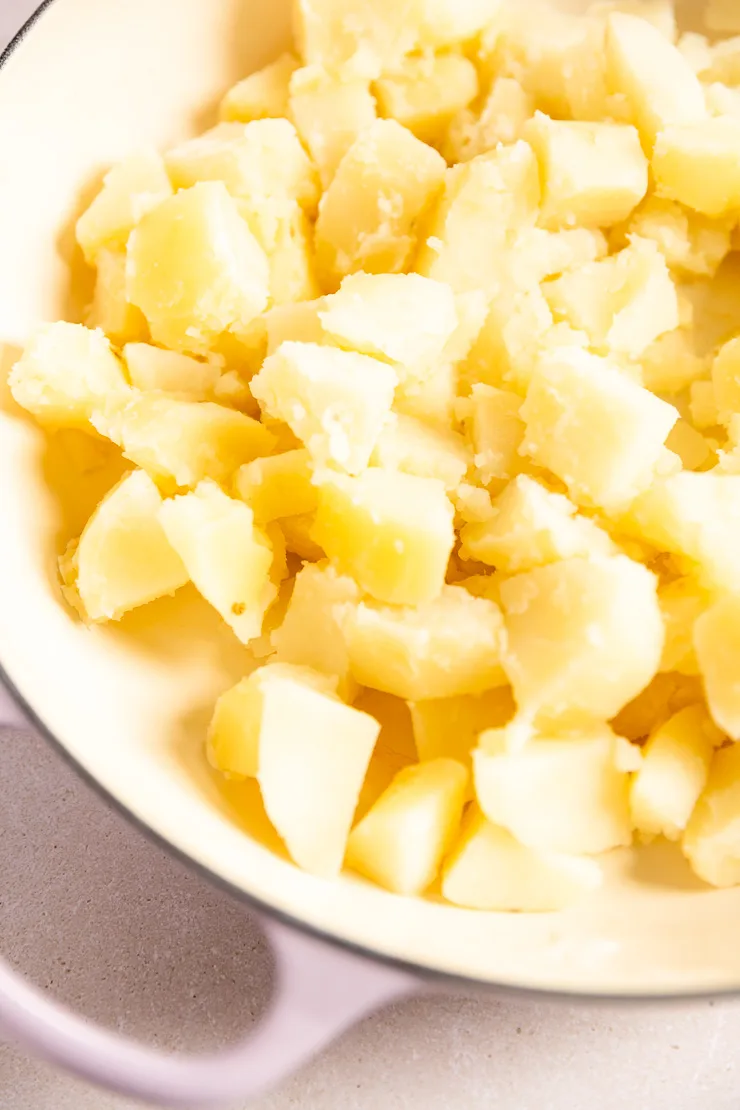 Horseradish Mashed Potatoes Ingredients
Russet Potatoes
Butter
Milk
Sour cream
Prepared horseradish
Salt and black pepper
Chives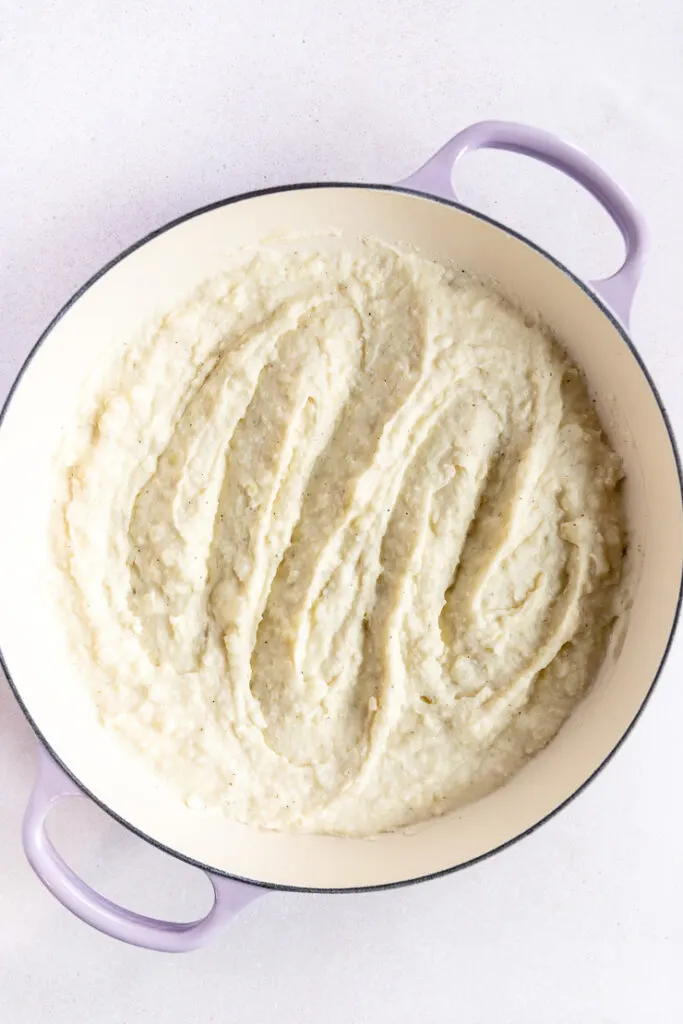 Ingredient Substitution
Russet potatoes are usually the best kind of potatoes that absorb all the flavors that you add to them while still staying creamy, light and fluffy, but Yukon Gold potatoes are a good alternative if you have those on hand.
Waxier potatoes like red skin potatoes might not end up as creamy as you hope since they are less starchy. I heartily believe that Red Skin Mashed Potatoes have their place though!
Prepared horseradish will give you the best kick, but if you already have creamy horseradish sauce on hand, that'll work too! You may want to increase the amount since it's diluted a bit.
I prefer using unsalted butter as a starting point to be able to build up the salt content on your own through the water and adding salt throughout, but salted butter will work great as well.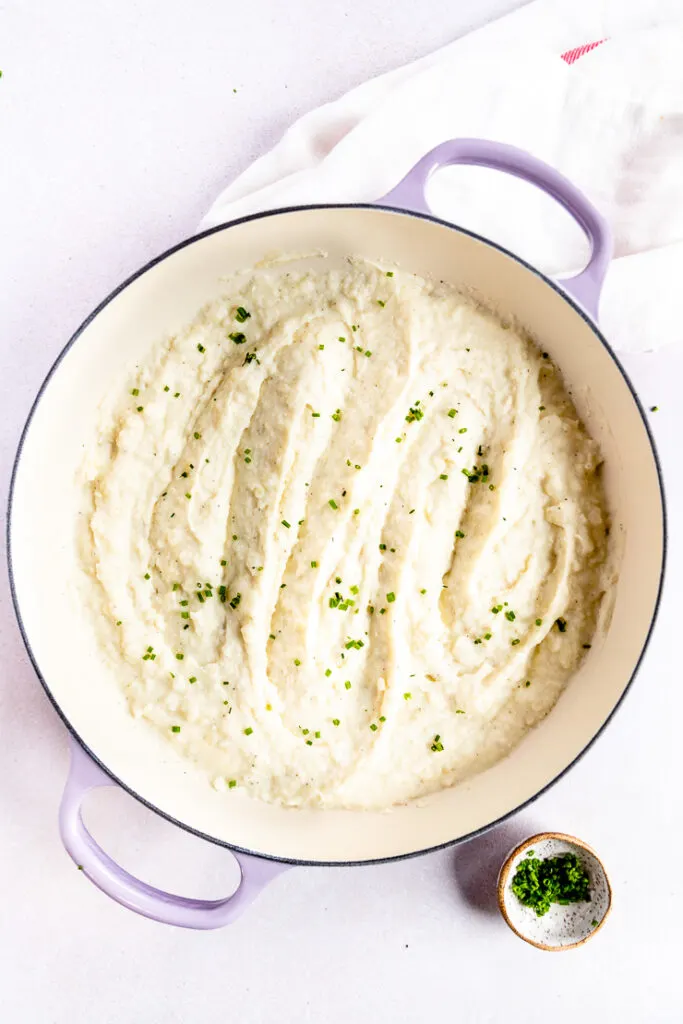 What should I use to mash the potatoes?
I think there's two camps of mashed potato lovers: The hand mashed fans and the ultra creamy fans.
For the hand mashed fans, you can just use a spatula or potato masher to keep some of the chunks of potatoes.
For the ultra creamy fans, you can also just use a potato masher and a lot of dedication, or whip out your hand mixer to blend the potatoes until all of the potato chunks are gone.
Can I make Horseradish Mashed Potatoes ahead of time?
Mashed potatoes are an easy win when it comes to prepping sides ahead of time, especially for Thanksgiving. It's a dish that holds up well to reheating after it's already made.
You can make the entire dish and just reheat in a pot when it's time to eat. You may want to add a little more milk or sour cream if it's thickened up a bit.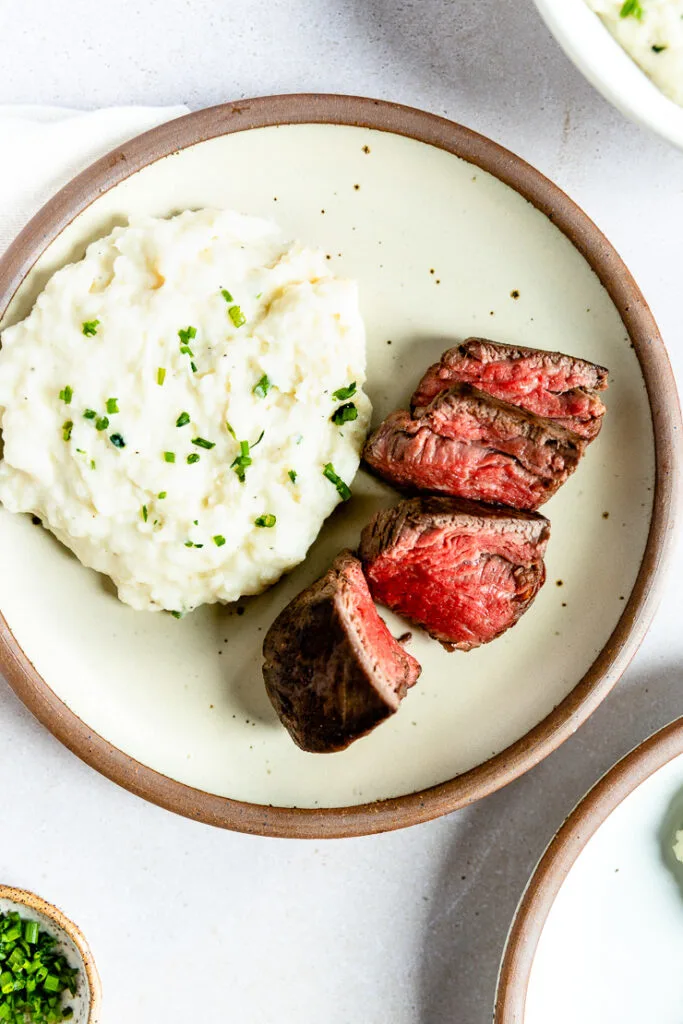 Make it a Meal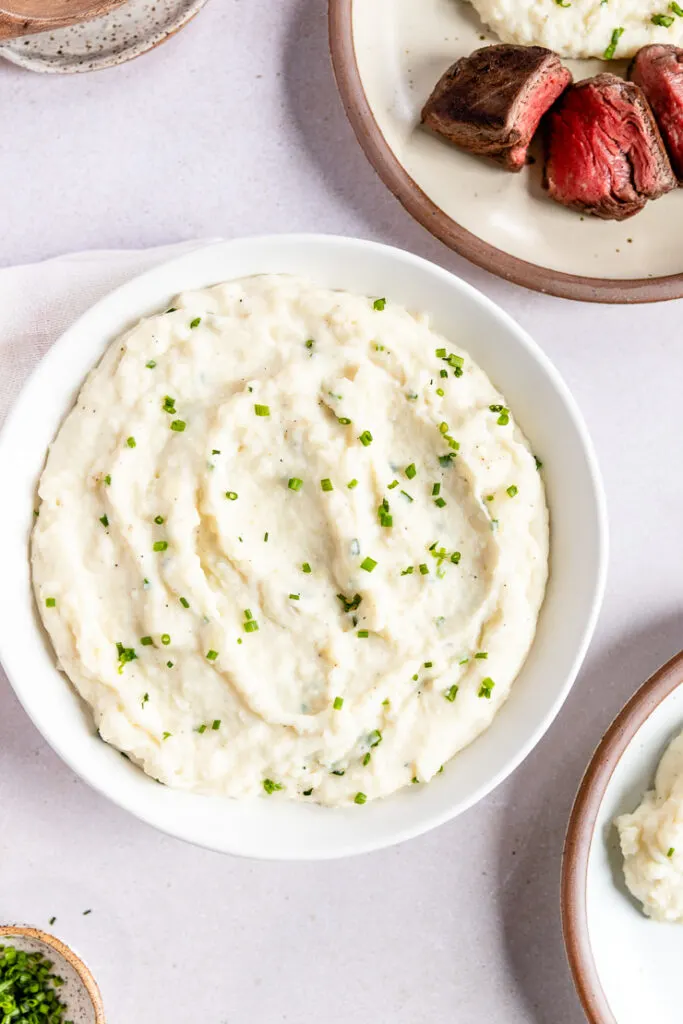 How to make Horseradish Mashed Potatoes
Put your cut potatoes into a large pot with water and salt, if desired, and cover with water. Turn up the heat and bring to a boil until the potatoes are fork tender, about 20 minutes, then drain them.
Use the same pot and add the potatoes back into it. Lower the heat and start slowly mashing the potatoes to get rid of some of the steam that the potatoes are holding on to. That'll help make sure the texture is creamy instead of soupy!
Remove the pot from the heat and stir in the butter. Continue hand mashing until you melt the butter and then add in the room temperature milk, sour cream, prepared horseradish, salt, and pepper. Stir it around until it reaches your desired texture!