These Soft Pumpkin Cookies are a favorite and easy fall dessert! Full of pumpkin spice flavor, they're the perfectly cake-like texture.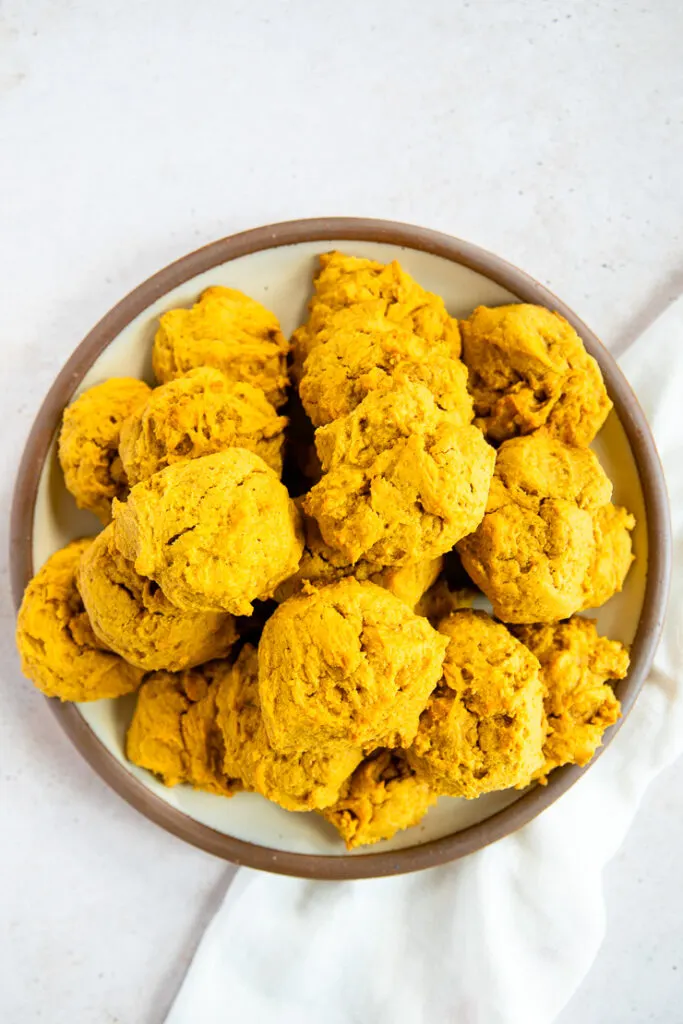 Easy Pumpkin Cookies
These soft pumpkin cookies are the perfect fall treat! Made with canned pumpkin and a blend of warm spices, they are soft, chewy, and bursting with delicious pumpkin flavor.
My mom has been making the best pumpkin cookies for years and years and it's something I love most about the fall season. Right out of the oven, they have the perfect crispy edges and chewy texture in the middle for my favorite cake-like cookie.
They're perfect without any frosting or icing on top because hey, I love a lazy dessert, but you can add some if you'd like!
The Culinary Compass participates in several different affiliate programs. As an Amazon Associate, we earn from qualifying purchases.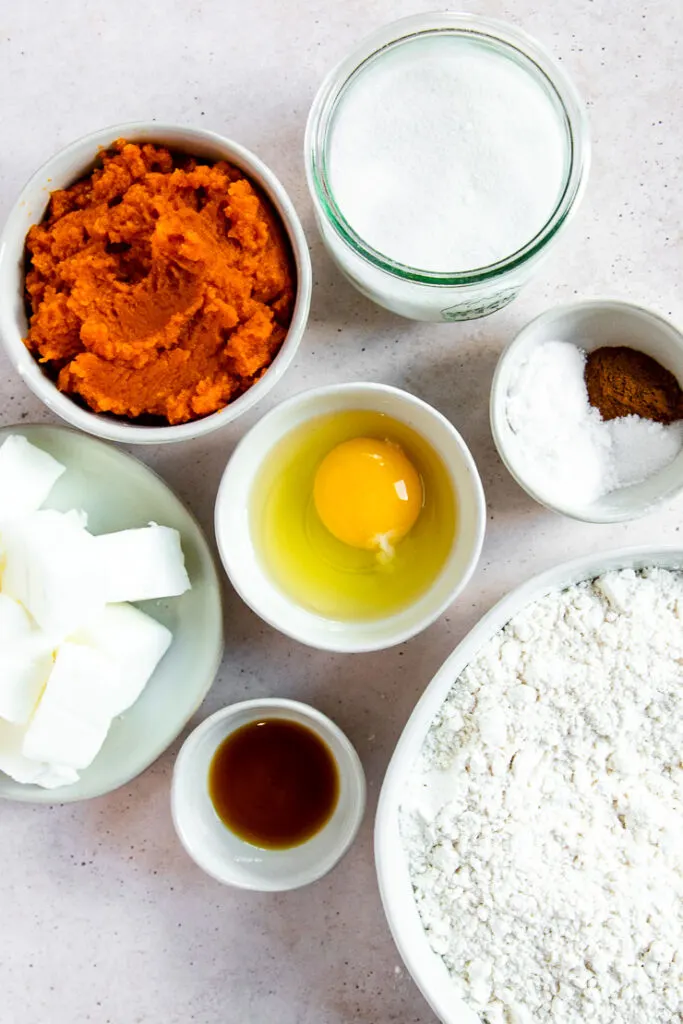 Old Fashioned Soft Pumpkin Cookies Ingredients
You'll just need a few ingredients to make this pumpkin cookie recipe:
Crisco
Sugar
Canned pumpkin puree
Egg
Salt
Cinnamon
Vanilla
Baking soda
Baking powder
Flour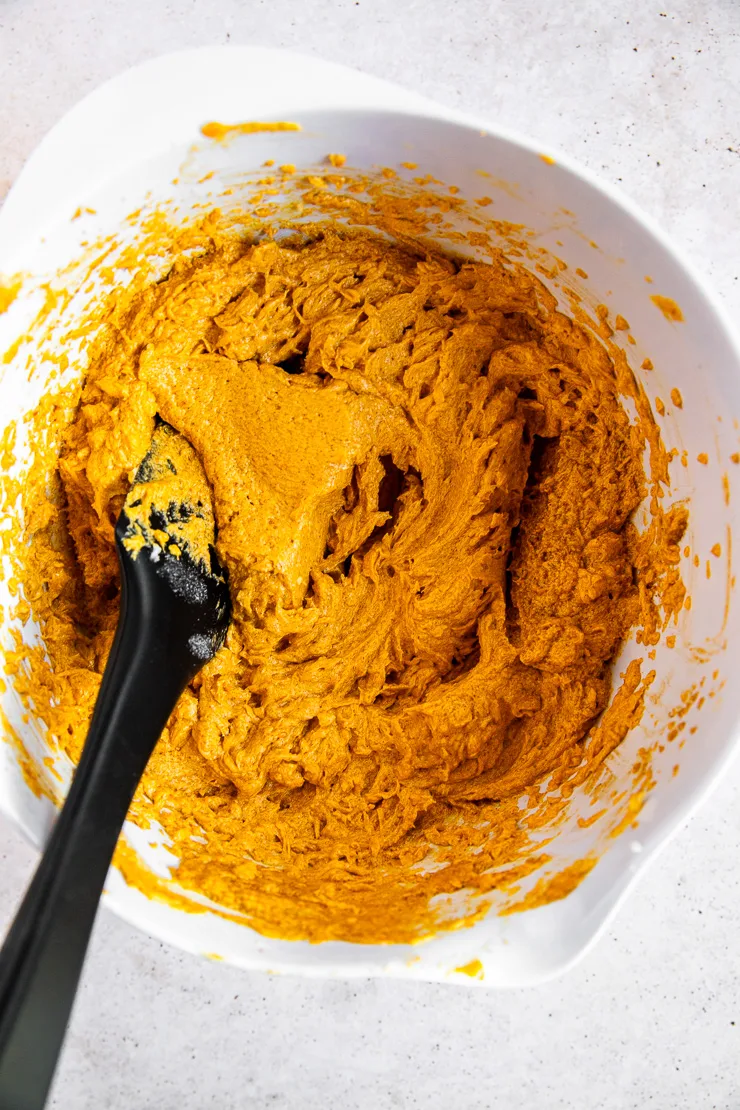 Ingredient Substitution
If you make you're own pumpkin puree, fresh pumpkin puree works too! Pumpkin pie filling might be a little bit different of a texture and flavor with the seasonings already added in, so that's more risky to try.
You can also swap bout the granulated sugar for brown sugar if that's all you have on hand which will make it a little sweeter and might change the texture a bit since it's got a bit more moisture.
For even more pumpkin flavor, try adding in pumpkin pie spice instead of cinnamon!
I haven't made these cookies without Crisco, but unsalted butter should be a good swap. Make sure it's room temperature so it's easy to mix together.
Variations for Easy Pumpkin Cookies
Using cream cheese frosting or an icing on top will always be a hit! Just be sure to wait for the cookies to cool completely to avoid melting any toppings.
Pumpkin cookies with chocolate chips or chopped nuts are always a big hit too!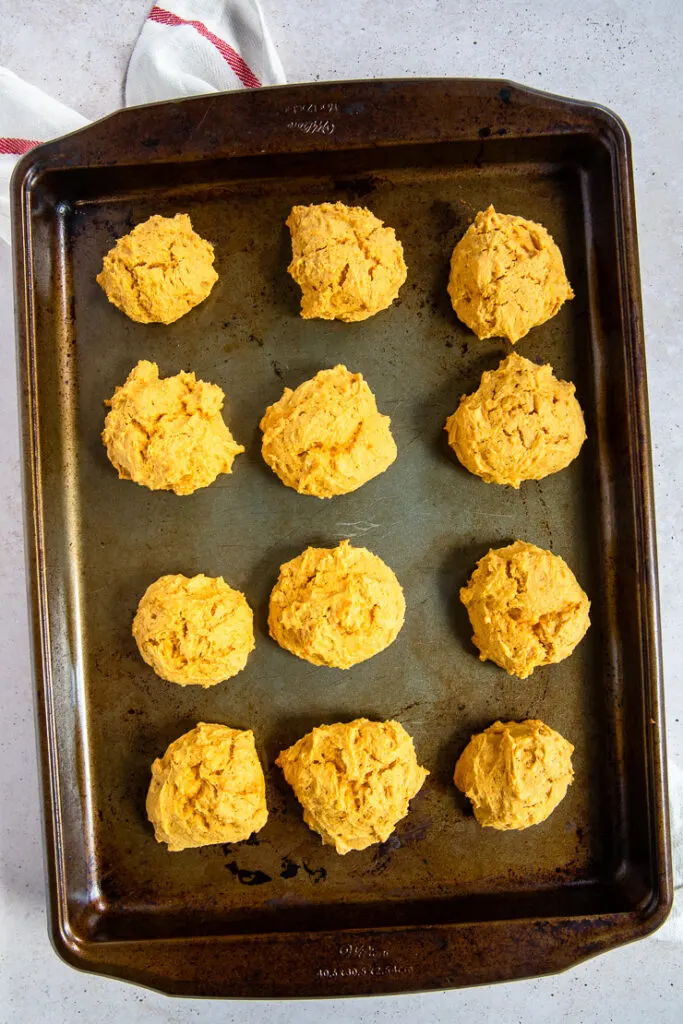 Can I make a frosting for the cookies?
Definitely! Most pumpkin cookies are usually served with some type of cream cheese frosting. You can make a quick one by mixing together cream cheese, butter, sugar, and vanilla extract.
The icing we use if we're feeling up to it is a little different! You'll mix together ½ cup of sugar, 3 tablespoons of butter, 4 tablespoons of milk and boil for 2 minutes. Then add in 1 cup of powdered sugar and 1 teaspoon of vanilla and mix well to drizzle glaze on the cookies.
Can I make Soft Pumpkin Cookies ahead of time?
You can make the cookie dough ahead of time, but I would cook the cookies right before you want to serve them to keep the texture as cakey as possible!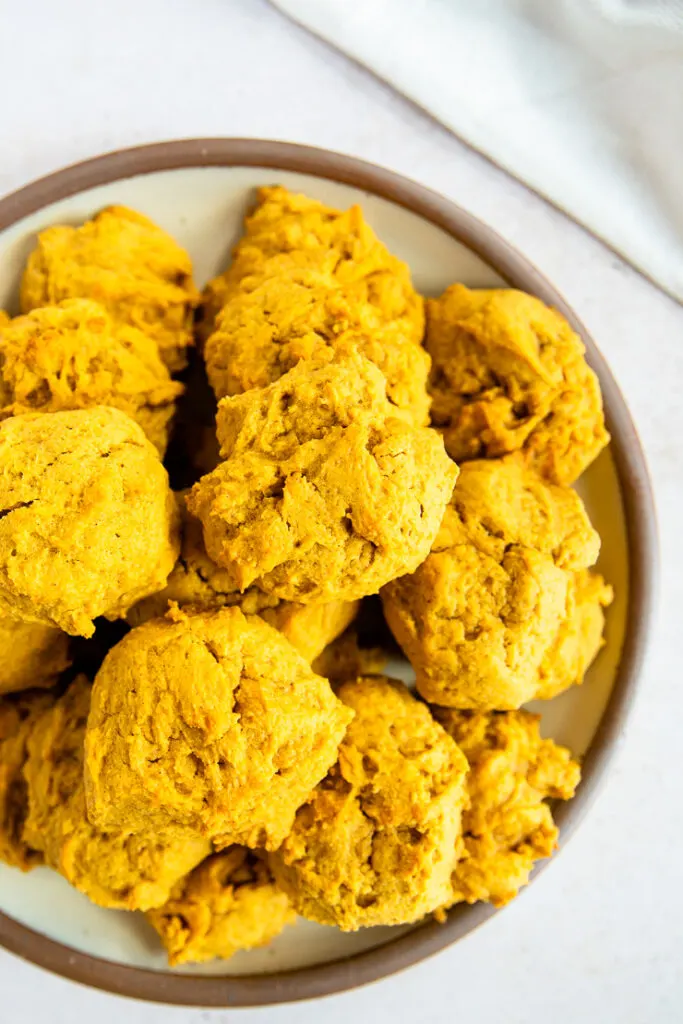 More cookies to try:
How to make Soft Pumpkin Cookies
To make pumpkin cookies, preheat your oven to 350°F and set aside a cookie sheet. In a large mixing bowl, beat together Crisco and sugar until well combined and smooth using a hand mixer or electric mixer on a low or medium speed. Beat in pumpkin, egg, salt, cinnamon, and vanilla.
In a separate medium bowl, whisk together your dry ingredients. Gradually add the flour mixture to the pumpkin mixture, stirring until the dough comes together.
Use a small cookie scoop or spoon to scoop onto the prepared baking sheet, spacing them about 2 inches apart. Bake the cookies for 10 minutes, or until golden and set.
Allow the cookies to cool on the baking sheet for a few minutes, and then transfer them to a cooling rack on a single layer to cool completely. Enjoy, or store in an airtight container!