Honey Bun Cake uses yellow cake mix to pair with a delicious brown sugar and cinnamon swirl and vanilla frosting on top! It's a perfect cinnamon roll cake to have with a cup of coffee or eat as dessert.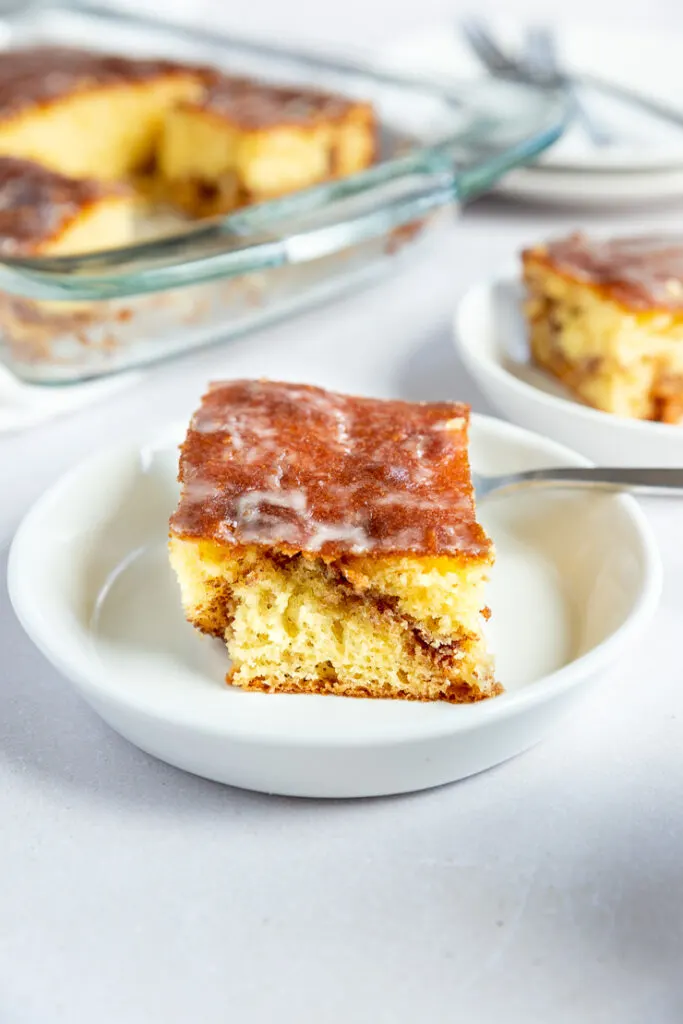 Easy Honey Bun Cake
If you're a fan of the old school honey buns, cinnamon rolls or even cinnamon coffee cake but don't want to spend a ton of time in the kitchen, this Honey Bun Cake recipe is perfect for you! This recipe combines the goodness of a cinnamon roll with the convenience of a simple boxed cake mix, making it a wonderful treat without the headache.
With its moist yellow cake, sweet swirl of cinnamon brown sugar, and sweet vanilla glaze, this Honey Bun Cake will quickly become a favorite among your family and friends.
The best part is that it's perfect for any time of the day. Who doesn't want a sweet treat for breakfast?!
The Culinary Compass participates in several different affiliate programs. As an Amazon Associate, we earn from qualifying purchases.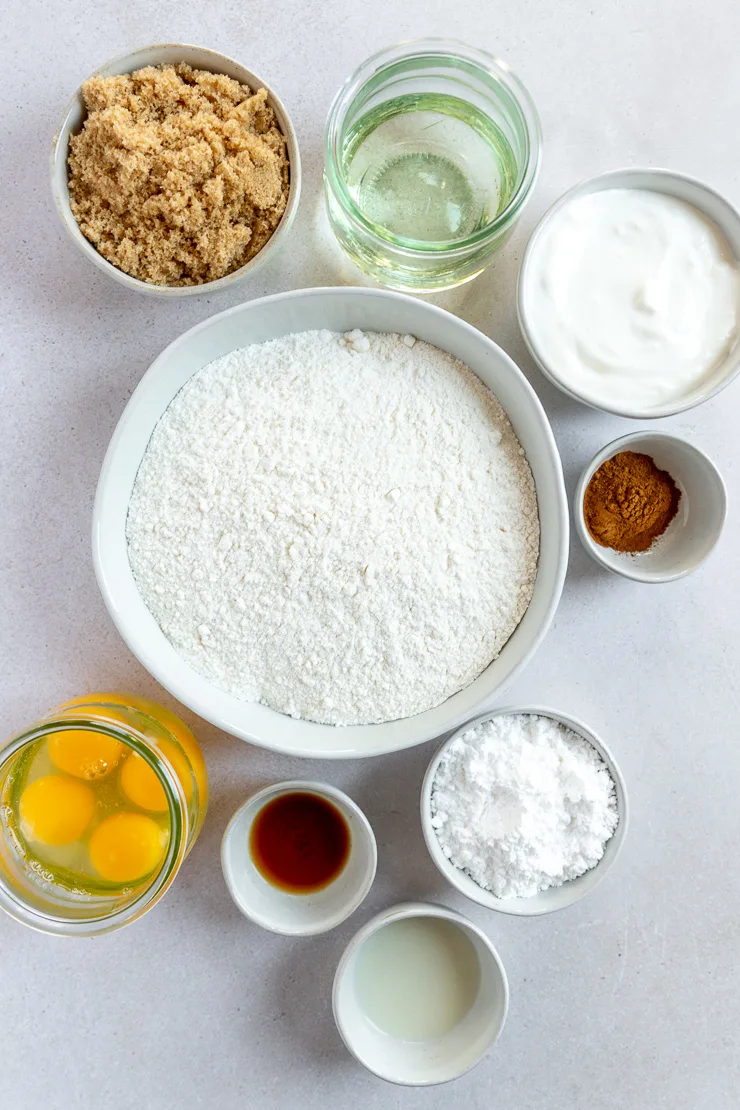 Honeybun Cake Recipe Ingredients
You'll just need a few simple ingredients for the honey bun cake:
Yellow cake mix
Vegetable oil
Eggs
Sour cream
Brown sugar
Ground cinnamon
Powdered sugar
Milk
Pure vanilla extract
If you're looking for other recipes that use boxed cake mix to make dessert super easy, try out these Red Velvet Cake Mix Cookies or Lemon Crinkle cookies!
Ingredient Substitution and Variations
Swap out the sour cream for Greek Yogurt if that's what you have on hand to keep the moisture content and tangy flavor! You may just need to add a few more minutes to the baking time since it's a little runnier of a consistency.
Try adding some nuts! I love adding chopped pecans to the cinnamon and brown sugar mixture to add a little bit of texture. You'll just add about ⅓ cup of chopped pecans for a perfect crunch to your cake!
If you're looking for other pecan desserts, check out these 75 Pecan Dessert recipes.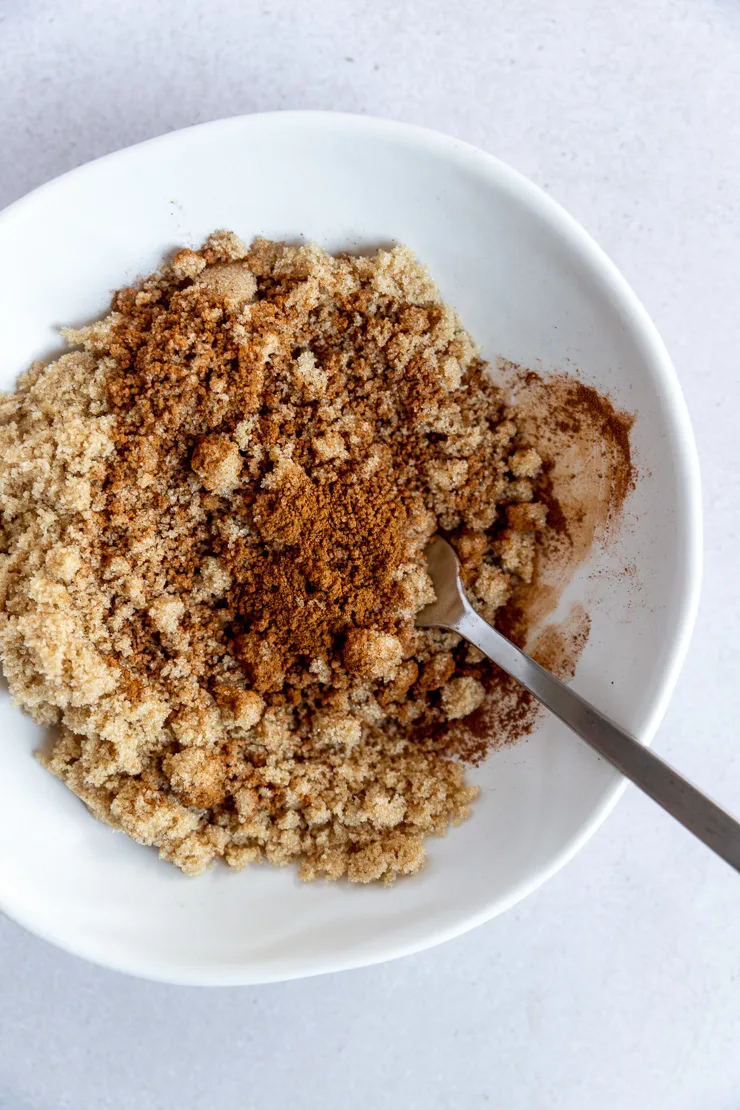 Can I make this cake ahead of time?
Absolutely! This Honey Bun Cake is a great make-ahead dessert. Once it has cooled completely, cover it tightly with plastic wrap or store it in an airtight container.
It will stay fresh for up to three days at room temperature or up to a week in the refrigerator.
Can I freeze Honey Bun Cake?
Definitely! Wrap the cake with plastic wrap and then aluminum foil to prevent freezer burn.
It will keep well in the freezer for up to three months. Just thaw the cake overnight in the refrigerator before serving.
Could I use a different cake form?
Yes! Try using a Bundt cake form to make a gorgeous shape for serving! You may just need to increase the baking time a few minutes so that it cooks all the way through as bundt cakes typically bake for a longer time.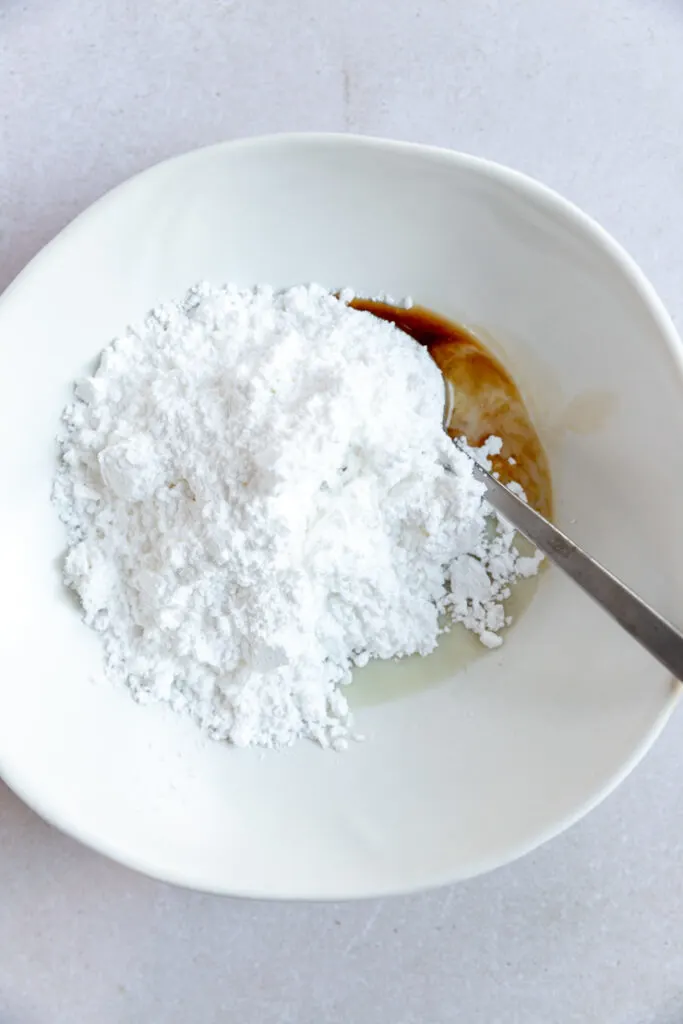 I'm excited to join up with my friends over at the Freaky Friday blog hop where we get to make recipes from another one of our sites. It's all a surprise until Friday morning where we then get to see all of the fun recipes!
Michaela from An Affair from the Heart is our fearless leader and has done an amazing job coordinating the whole blog hop. I've been lucky enough to participate for a few years now and have made great blogging friends from the group!

For this last round, I had the honor of picking a recipe from Micaela's site! I completely agree with her that the best memories are made in the kitchen which is the heart of the home. She's got all sorts of recipes that radiate that philosophy.
Try out these awesome tailgating recipes like Crab Rangoon Dip or Bacon Wrapped Hot Brussels Sprouts. Or even these awesome dinner recipes like Southwest Chicken Linguine or this Teriyaki Chicken Casserole.
See all of our 2023 Freaky Friday Summer Recipes
Hosted by –
An Affair from the Heart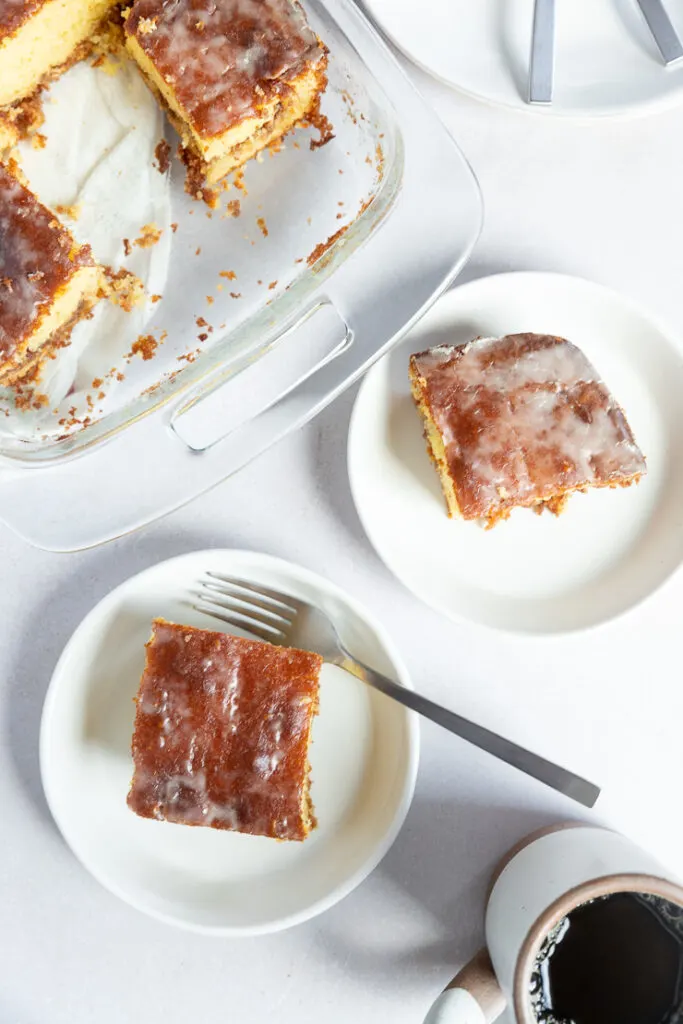 How to make Honey Bun Cake
To make Honey Bun Cake, start by preheating your oven to 350°F and preparing a 9×13″ baking dish. In a large bowl, use an electric mixer on low speed to blend the yellow cake mix, vegetable oil, eggs, and sour cream until well combined.
In a separate small bowl, mix brown sugar and ground cinnamon. Spread half of the cake batter into the baking dish, then evenly sprinkle the brown sugar-cinnamon mixture on top. Add the rest of the cake batter and carefully spread it to cover the cinnamon sugar layer.
Bake the cake for approximately 45 minutes in your preheated oven until it turns a deep golden brown color and a toothpick inserted in the center comes out clean. Depending on the temperature of your oven, you may want to check it between 35-40 minutes so it doesn't burn. While the cake is still warm, use a fork to prick the top of the cake, creating pockets for the glaze.
For the sweet glaze, mix powdered sugar, milk, and vanilla extract until smooth, then spread it over the warm cake. Let the cake cool completely before serving.