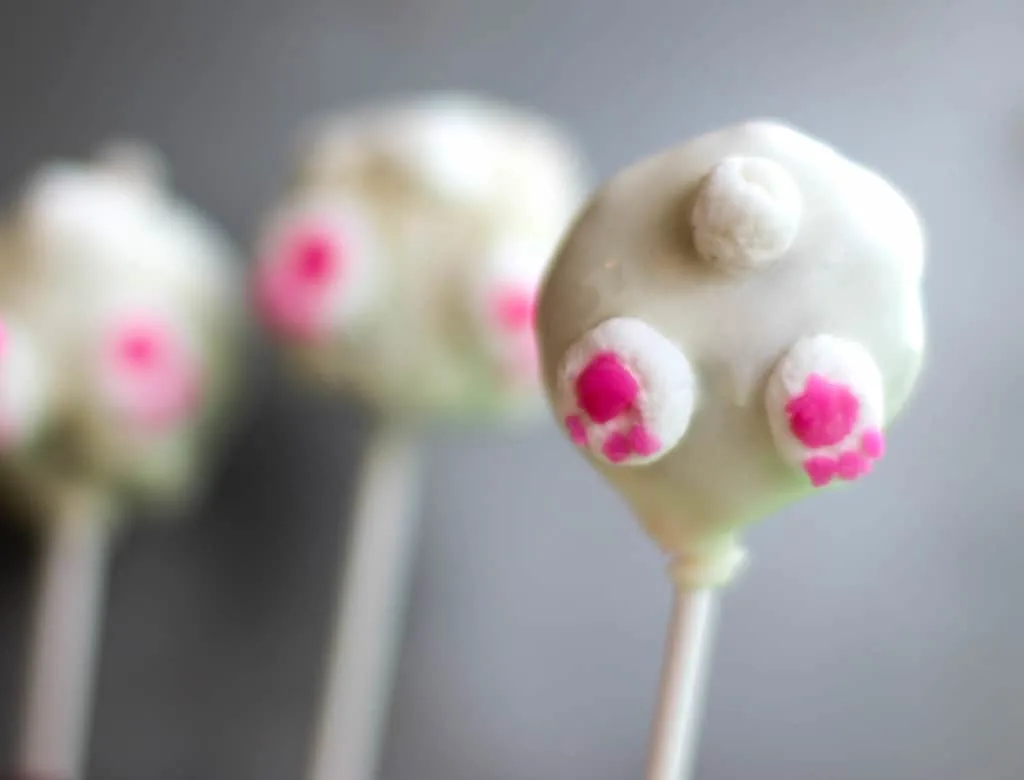 I've never made cake pops before, but after I saw this blog post on Rose Bakes, I knew I had an activity for Easter. They were just too funny not to try.
I will say that cake pops are not for the faint of heart. After melting a ton of white chocolate, crumbling a ton of cake into the chocolate, and starting multiple times, I got a few that were picture worthy. Note how I purposely blurred that background. ?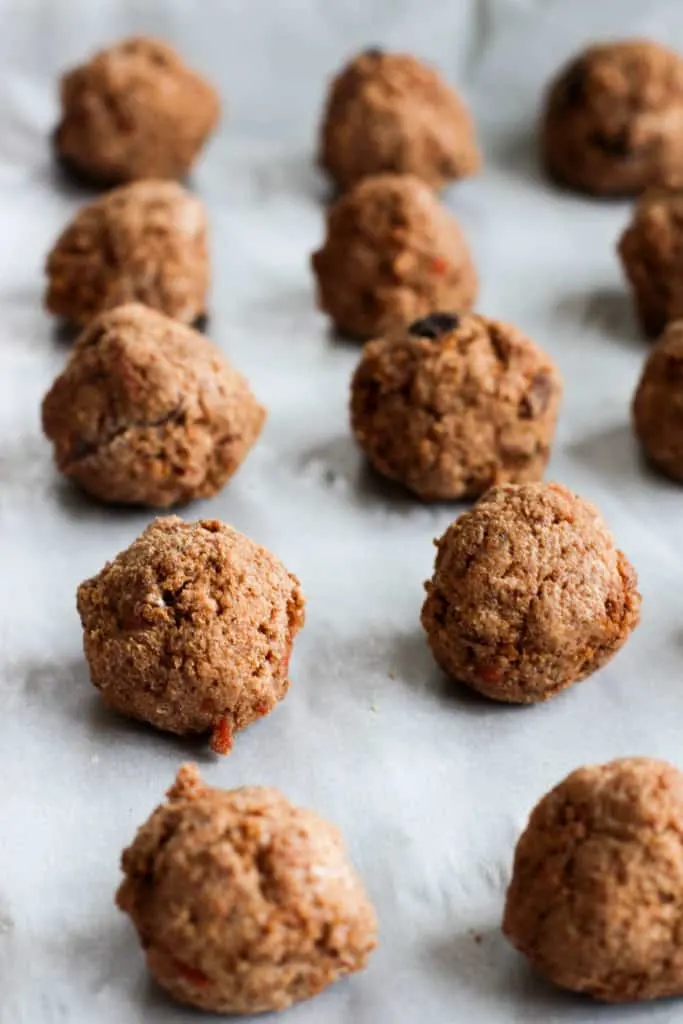 I figured it would be ridiculous to not use carrot cake for a bunny cake pop. I used some cream cheese frosting to hold them together, but you can literally use any combination for cake pops.
I made one box of carrot cake mix, but only tried to make cake pops out of half of the batch. I used about half the tub of cream cheese frosting and rolled them into about 1″ balls and plopped them on some parchment paper. I learned quickly that you definitely want to chill these bad boys for them to cooperate. I would take a few out from a freezer at a time to make sure that they didn't warm up too much while waiting.
Somehow this was my first cake pop I made and I think the most successful. I just heated up about half a bag of white chocolate chips in a mason jar on 30 second intervals until it was liquid. I put in the stick and dunked the cake pop in the mason jar. It took a few twirls of the stick to get it all covered and get the excess off. I luckily had some 2″ craft foam that I poked some holes in that I used to hold up the pops while I moved on to the next.
And those feet and tails? Mini marshmallows. I took one and just rolled it up for the tail. For the feet, I squished the marshmallow from the two ends to give me more of the oval look. Using pink icing and a small tip, I piped on the bigger circle and used a toothpick to put on the smaller pads. I had a set of these ready for when I dipped the pops into the chocolate and just put them on when the chocolate was still wet.
After all this, my biggest piece of advice is to be patient. It is definitely frustrating if you haven't done it before, but once you get the hang of it, it's totally worth it for those adorable bunny bums. ??