This Apple Strudel Cake will give you all of the fall flavors with just a few ingredients! Pairing cinnamon and apple is always a good idea.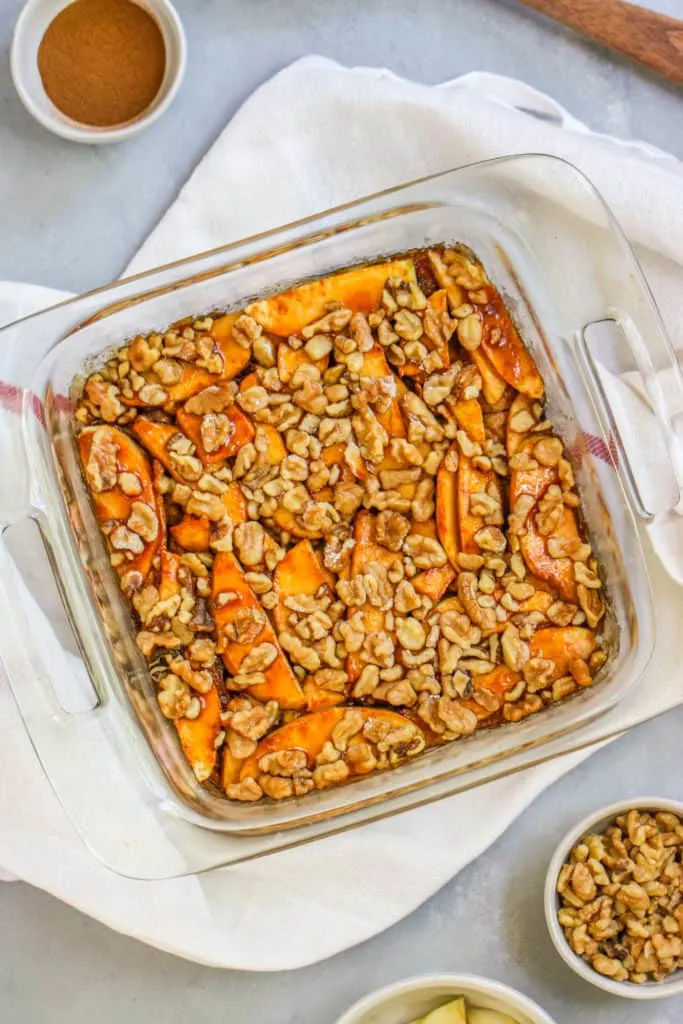 Apple Strudel Cake
This Apple Strudel Cake is nowhere near traditional, but it comes together quickly with all of those great Apple Strudel flavors that you love!
It comes together quickly with Buttermilk biscuits, apples, butter, sugar, cinnamon, butterscotch pudding and walnuts making a savory and sweet dessert.
The Culinary Compass participates in several different affiliate programs. As an Amazon Associate, we earn from qualifying purchases.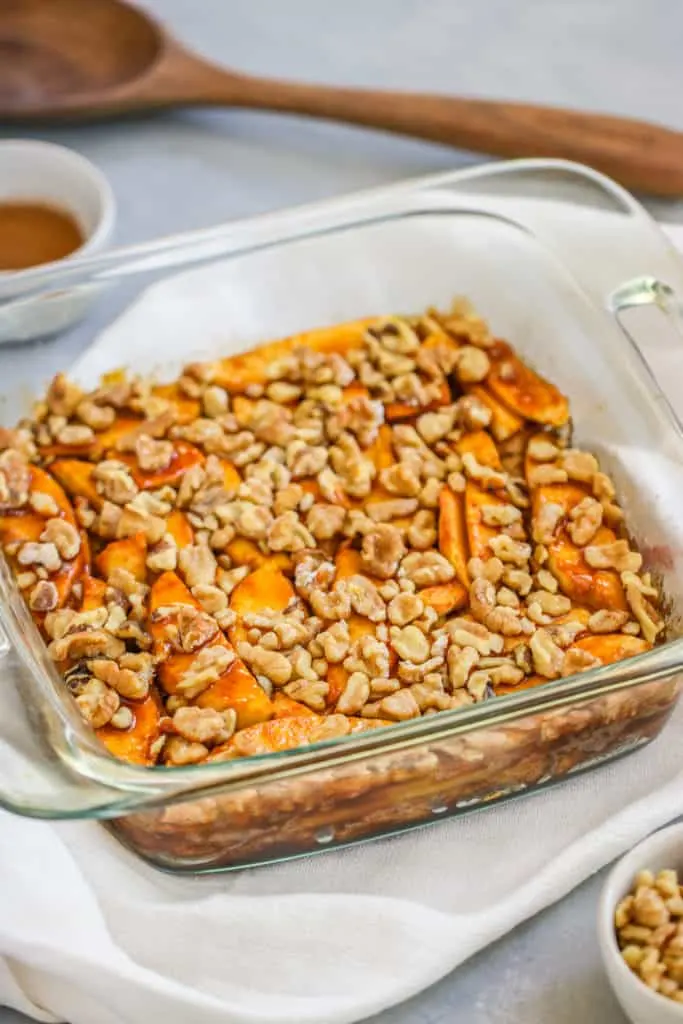 What is an Apple Strudel?
An Apple Strudel is a traditional Austrian pastry that has a flaky outer layer with simmered apples and spices on the inside. Some recipes call for raisins, too!
It's similar to a dessert hand pie, and has flavors that are synonymous with fall, but are enjoyed throughout the year. It's similar to an Apple Turnover.
What is the difference between apple strudel and apple streusel?
An apple strudel is more of an apple filling wrapped in thin, flaky sheets of pastry while apple streusel actually references more to the infamous crumbly topping made of sugar, flour, and butter.
While this particular recipe is definitely not traditional in any sense, it does play off the flavors of both! It would also be great with a streusel topping as I think most desserts would be.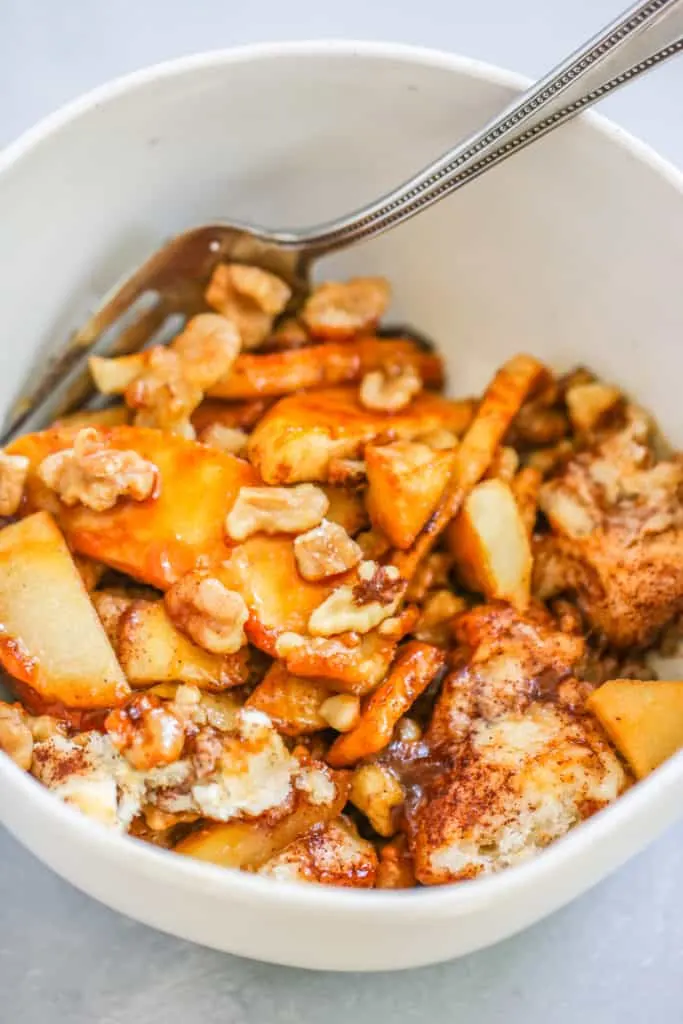 What kind of apples should I use?
Granny Smith Apples are one of the best baking apples you can use for a few reasons! The first is that because it's so tart, it can help cut the sweetness of the dessert a bit creating a great balance.
The next is that it keeps it's shape and texture relatively well meaning that it'll hold up during the baking process leaving great bites of apple.
Honeycrisp or Braeburn apples are great options if you're not a fan of Granny Smith's tart flavors, though!
Should I peel the apples?
If you're using Granny Smith apples, I recommend peeling the apples. The skin tends to be a little thicker and doesn't necessarily add much to the dish.
Using a straight peeler or Y-peeler is my go-to way to get rid of the skin, but carefully cutting it off prior to slicing is another way you can quickly peel the apples.
Do I need to use canned biscuits?
I would! It's a sure-fire way to get the fluffy results you're looking for with this dish since it is a bit different than a traditional apple strudel. Think of a result that is something like Monkey Bread!
Typically, apple strudel uses something like puff pastry or even phyllo dough so it's a little different in that aspect, but still has the layers that help soak up all the great syrup.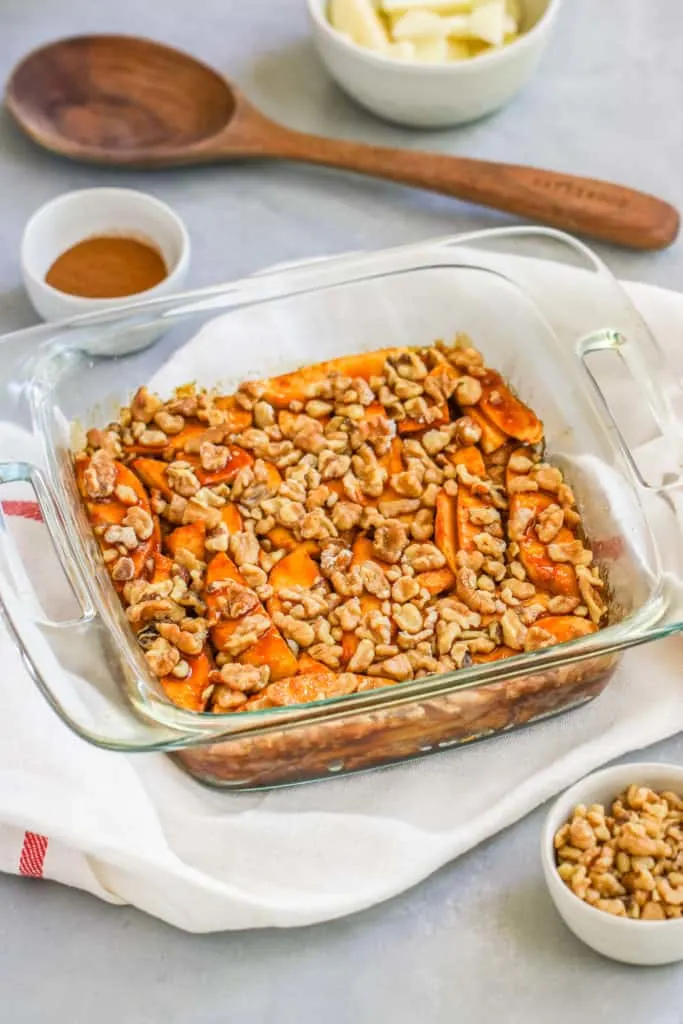 What should I serve this with?
Some homemade whipped cream or vanilla ice creams are my recommendation!
Either help balance out the warm apples and create a combination you'll want again and again.
Looking for other great fruity desserts? Try one of these: