This Screwdriver Cocktail recipe is a refreshing classic. It only takes two ingredients to learn how to make a screwdriver cocktail at home.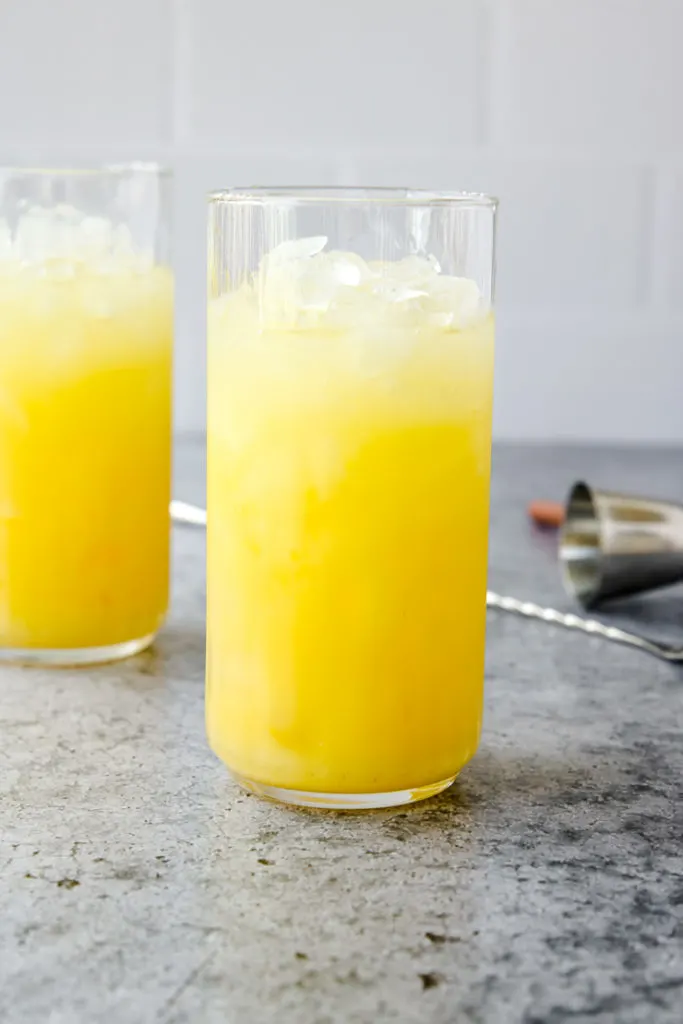 Screwdriver Cocktail Recipe
The screwdriver cocktail is a classic mixed drink that you can find just about anywhere that serves alcohol. It's light and refreshing so it's always a winner for hot days.
Using orange flavored vodka to make them at home is a game-changer! Try it out and you'll be spoiled by the extra punch of orange flavor.
Considering this cocktail is only two ingredients, it's also one of the most easy recipes you can make for a simple drink!
The Culinary Compass participates in several different affiliate programs. As an Amazon Associate, we earn from qualifying purchases.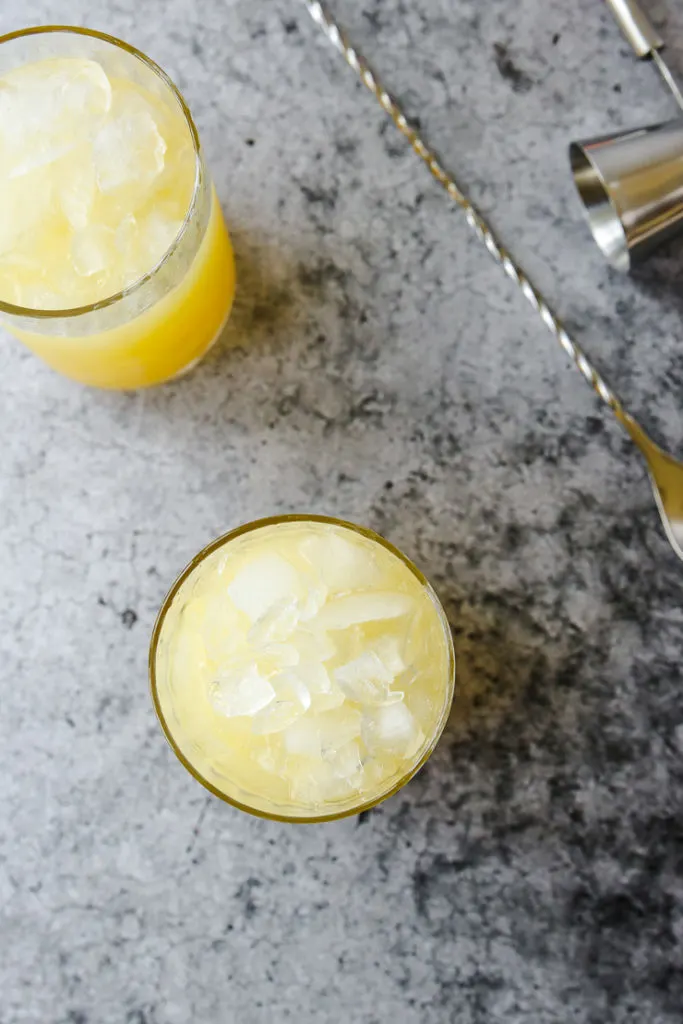 Why is it called screwdriver cocktail?
It's pretty simple, really! According to this article on how the screwdriver got it's name, it sounds like oil workers would add vodka to their orange juice while working.
Since they didn't have spoons or straws to stir it, they'd just use a screwdriver instead! We love the innovation.
Should I use orange juice with pulp?
Honestly, that's a personal preference. I'm team no-pulp in my cocktails, but if that's your favorite or what you have on hand, go for it!
Freshly squeezed orange juice either way is also the most refreshing so if that is what you can find, it'll make all of the difference.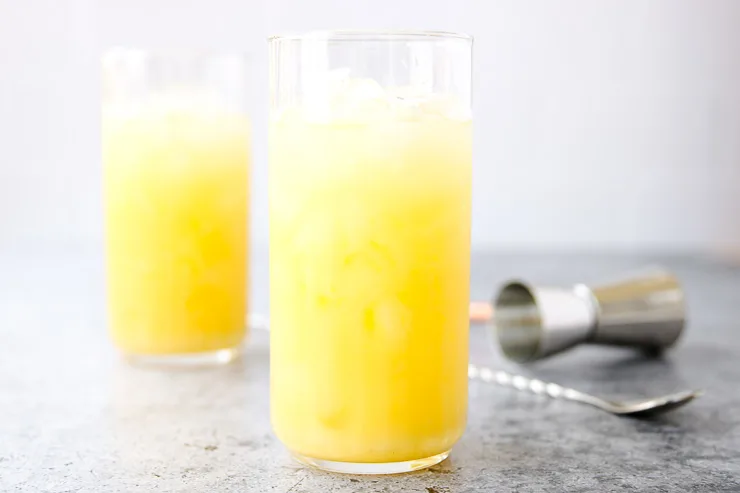 When should I serve a screwdriver?
Anytime! It makes for a great brunch cocktail if you or your guests aren't big on mimosas or Bloody Mary's.
Since it doesn't have any soda or carbonated liquid in it, it makes for a great pitcher drink. Just scale up the recipe for however many you want to serve, fill the glasses with ice, and pour as guests want them!
It's also just one of the most refreshing drinks you can make in the summer so having those on hand for porch drinking or by the water, pool or ocean sounds like a dream always.
What kind of vodka should I use?
Normally, classic screwdrivers typically call for plain vodka, but I personally love using orange or citrus vodka to really amp up the orange flavor.
You could also use whipped cream flavored vodka or vanilla vodka to make it more sweet!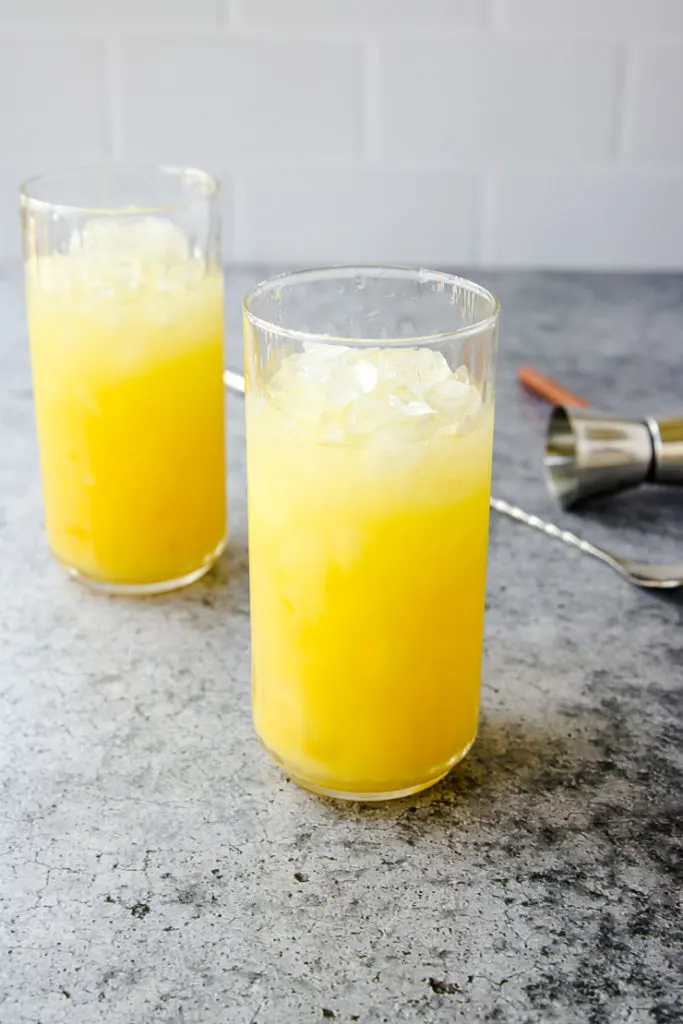 What else can I use orange flavored vodka for?
My personal favorite summer cocktail that uses orange flavored vodka is the Orange Crush. It's a Maryland staple that is the most refreshing!
It's a perfect pairing with cranberry juice to balance the tart juice. It's also a great option to use for Jello shots since it's so mild.
How to Make Screwdriver Cocktail at Home
It's super simple to make a screwdriver cocktail! In a highball glass full of ice, you'll add in your orange flavored vodka and fresh orange juice. Stir and then serve!
Looking for other refreshing cocktails to enjoy? Try one of these: