This Roasted Potatoes and Broccoli Recipe is a perfect weeknight vegetable side dish. Tender and flavorful, it'll be a favorite pairing for lots of meals.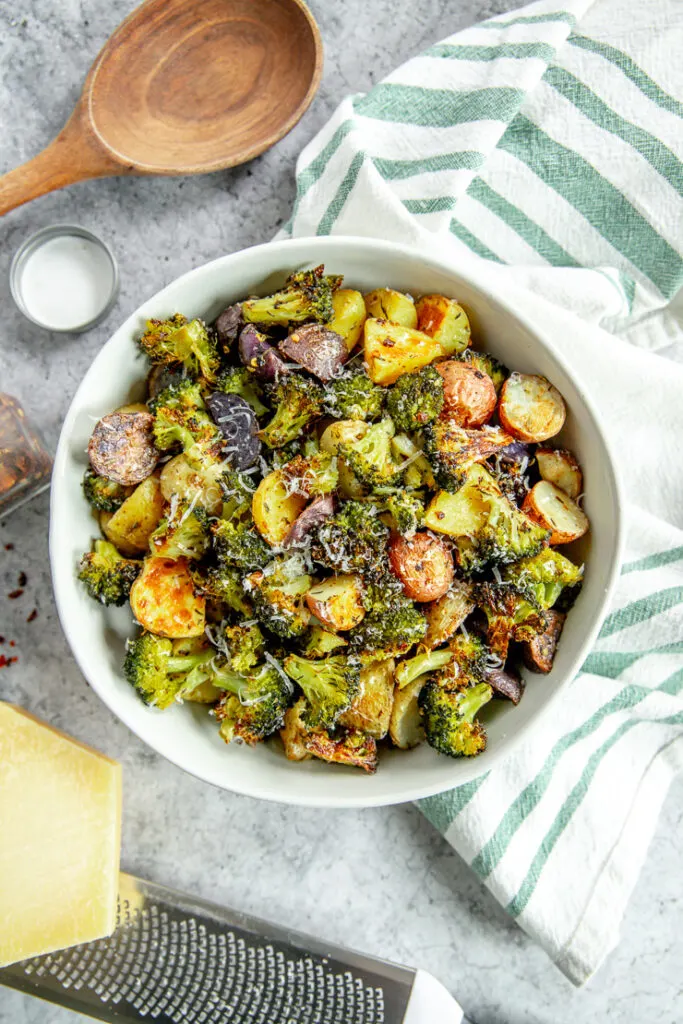 Roasted Potatoes and Broccoli Recipe
These Roasted Potatoes and Broccoli will be a favorite once you try it! It's a healthy side dish that doesn't take terribly long to come together making it perfect for a weeknight dinner.
Herby potatoes and broccoli are a delicious side dish that pair great with lots of different meals. The best part is that it's an easy recipe with just a few minutes of prep work.
Roasted vegetables are a great option year round when you're looking to round out your meal with whatever vegetables you might have on hand. They're also a favorite for meal prep to pair with whatever protein you're feeling!
The Culinary Compass participates in several different affiliate programs. As an Amazon Associate, we earn from qualifying purchases.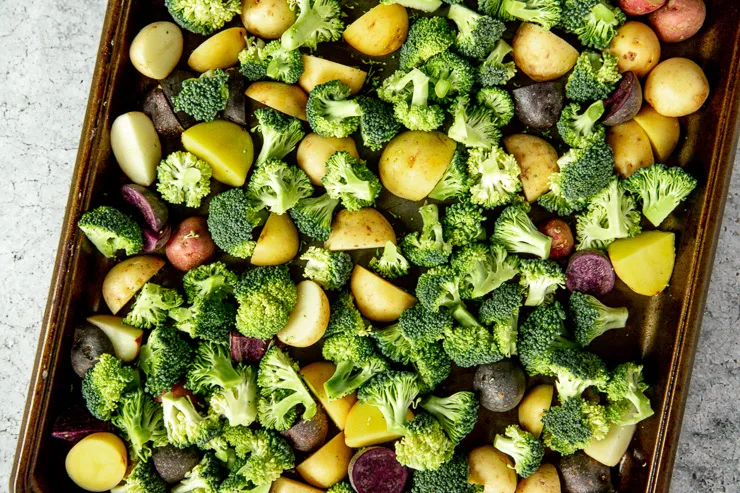 Roasted Potatoes and Broccoli Ingredients
This recipe include crispy potatoes and tender broccoli in seasoning that you'll love. The essential ingredients include the following:
Small tri-colored or red baby potatoes
Broccoli florets
Fresh garlic cloves
Extra virgin olive oil
Oregano
Thyme
Salt
Freshly ground black pepper
Red pepper flakes
Shaved parmesan cheese
Ingredient Substitutions
You can swap out the red potatoes for sweet potatoes, fingerling potatoes, or even Yukon gold potatoes. You'll want to cut potatoes into smaller sizes to make sure that it cooks through at the same time as the broccoli.
Brussels sprouts are a great option either instead of, or in addition to the broccoli florets. Shaved brussels sprouts are easy enough to make and here's a great guide to learn more on how to shave brussels sprouts!
If you don't have parmesan cheese, you can swap that out for pecorino romano.
Fresh garlic will definitely give you the most flavor, but jarred minced garlic, garlic powder and even some onion powder would be great alternatives.
Lemon juice isn't included in the original recipe, but finishing the veggies off with a hit of acid would be great too!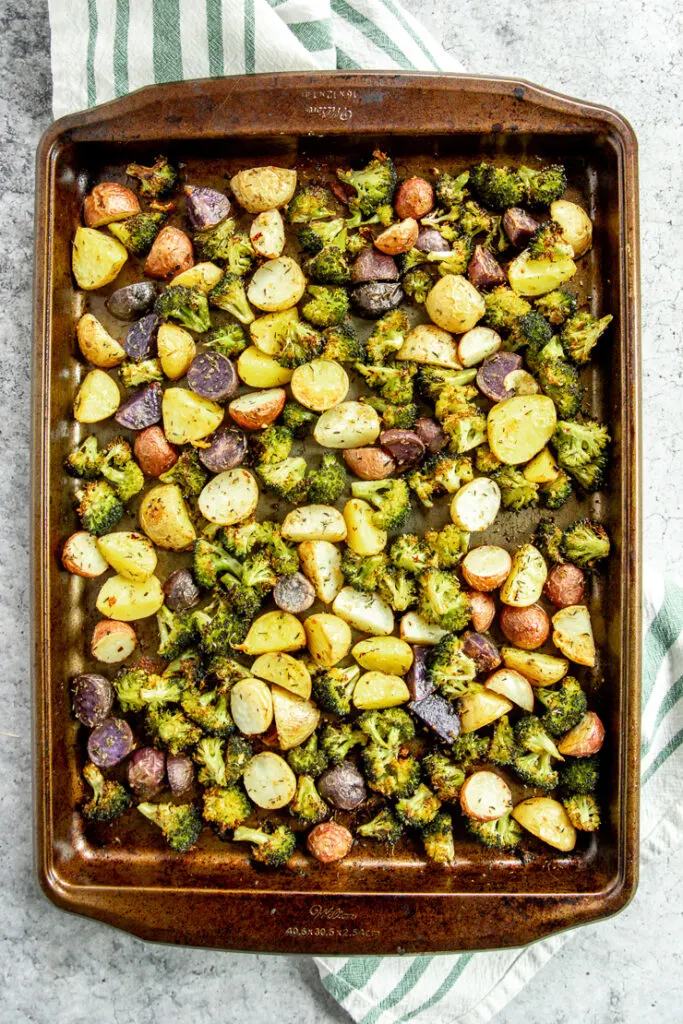 Can I use frozen broccoli?
You can! I haven't tried it with this recipe specifically, but it's definitely possible to roast broccoli straight from frozen. The small florets might be quick to burn so you could add them about 15 minutes into the roasting time of the potatoes.
Is it better to boil potatoes before roasting?
While parboiling, the method of partially cooking an item in boiling water, would speed up the time, I don't think you need to! Plus that's extra dishes which we definitely don't have the time for.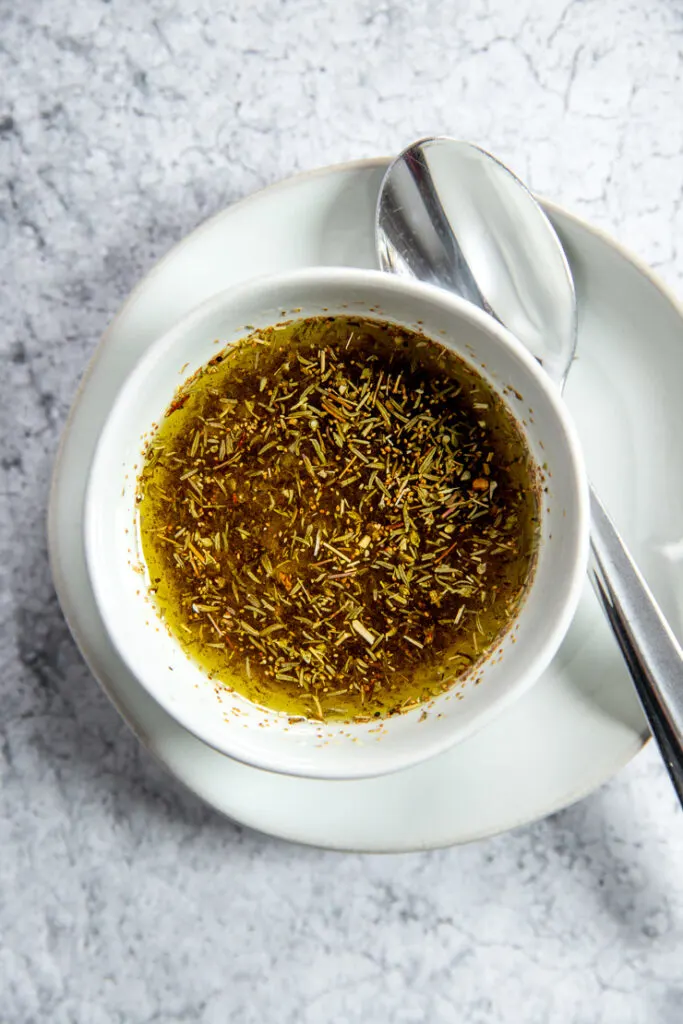 Can you roast potatoes and broccoli together?
Yes! You can roast them together. The best part is the broccoli will cook a little faster than the potatoes making it a slightly charred on the edges that make you forget you once never liked broccoli!
Be sure to not overcrowd you pan to make sure all of the veggies are touching the pan to ensure they can get crispy edges rather than just steaming together. Using a large baking sheet helps make sure everything has it's own space.
You'll also want to flip around the roasted broccoli and potatoes halfway through to help make sure all the outer layers get a chance to crisp up.
If it's not crispy enough for you by the end, you can always stick it under the broiler too for a few minutes once it's done cooking!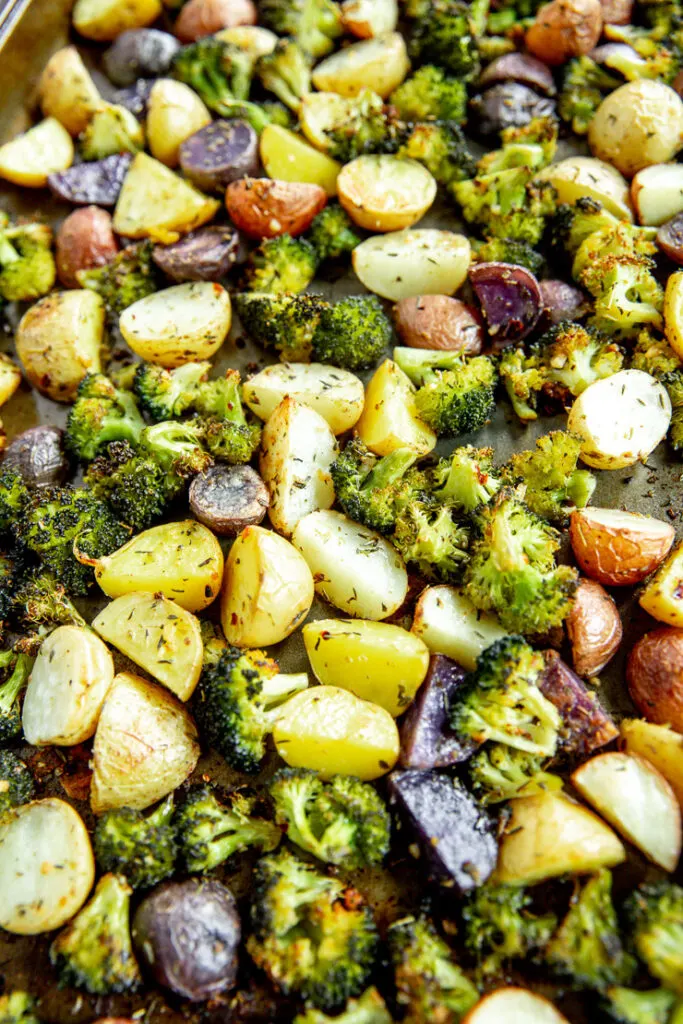 How long do you roast potatoes and broccoli?
It should only take around 30 minutes at 400°F for the potatoes and broccoli to be fork tender, flipping halfway through.
If you have larger chopped potatoes, it may take a bit longer so be sure to consider smaller sized pieces when preparing your potatoes.
Make it a complete meal
To make the sheet pan side dish a delicious dinner on its own, serve with whatever protein you'd like! It's super versatile so anything from Balsamic Grilled Chicken, Old Bay Steamed Shrimp, or even Air Fryer Turkey Meatballs would go great with it.
You could even add your protein right to the baking sheet on one side of the pan. Add a chicken breast, salmon, or small pork chop to the same baking sheet and drizzle it in whatever remaining olive oil and herbs you have!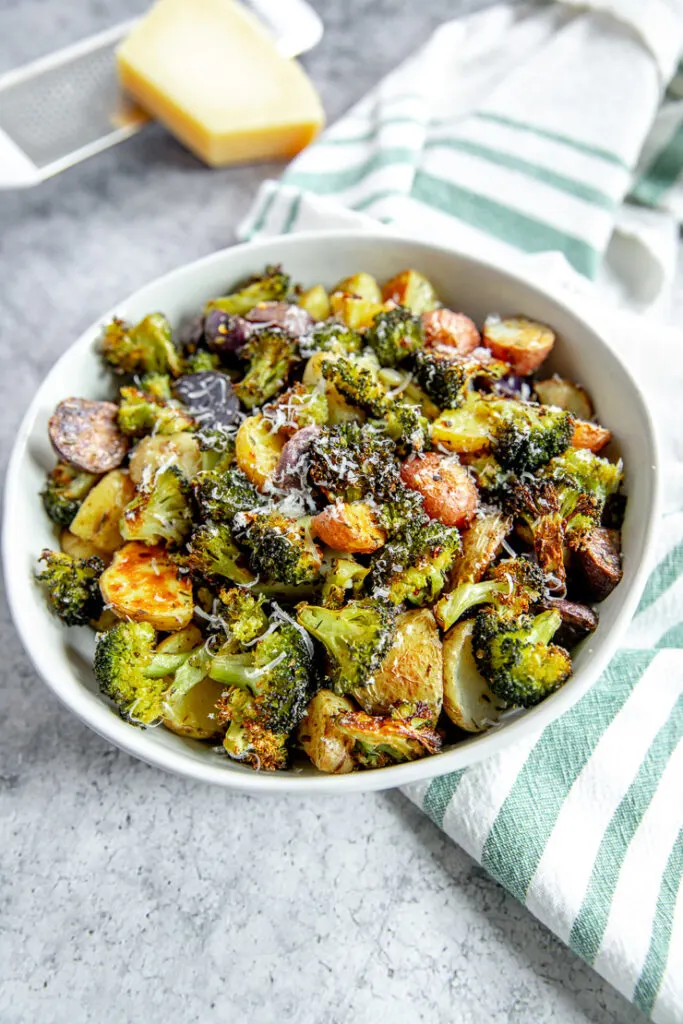 How to make Roasted Potatoes and Broccoli
Preheat your oven to 400°F and line a baking sheet with aluminum foil.
Evenly spread the cut red potatoes and broccoli on the prepared baking sheet in a single layer. Make sure the baking sheet is also big enough that the veggies aren't crowding each other.
In a small bowl, mix together the diced garlic, olive oil, oregano, thyme, salt, pepper, and red pepper flakes. Pour the mixture over the potatoes and broccoli then toss to coat evenly.
Bake for 30 minutes or until fork tender tossing halfway through. Sprinkle some shaved parmesan cheese on top and serve warm.