These crispy roasted sweet potatoes are easy to throw together and a side dish that your whole family will love!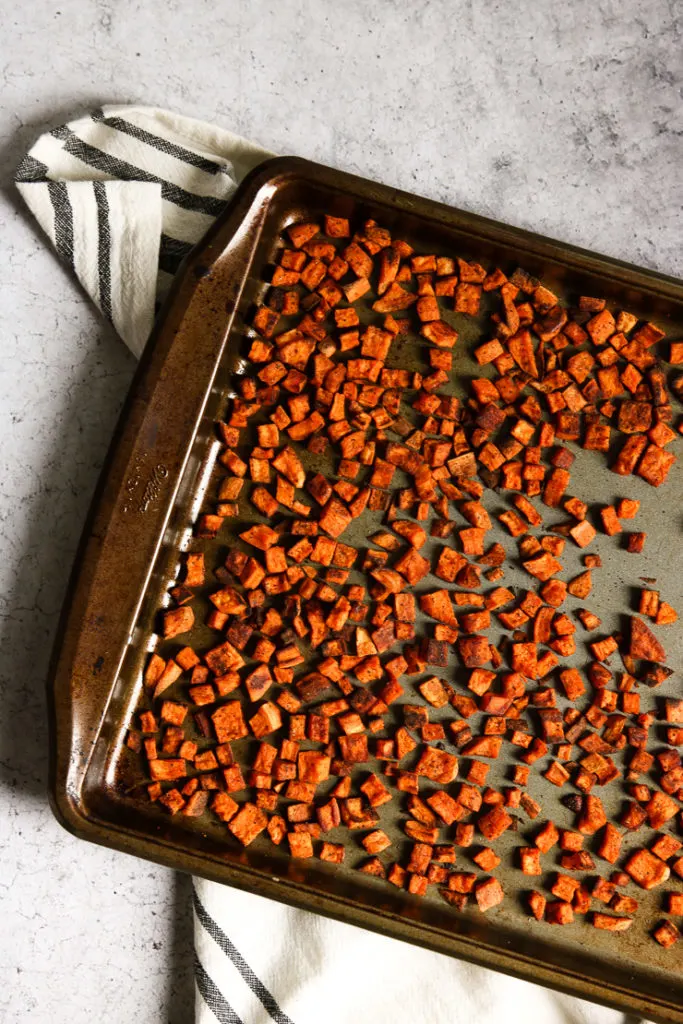 Crispy Roasted Sweet Potatoes
Does anyone else love sweet potatoes? They're just such a versatile option that the whole family loves.
Roasting them with a bit of seasoning turns them into an instant treat. They're crunchy and add instant flavor to any dish you add them to.
The Culinary Compass participates in several different affiliate programs. As an Amazon Associate, we earn from qualifying purchases.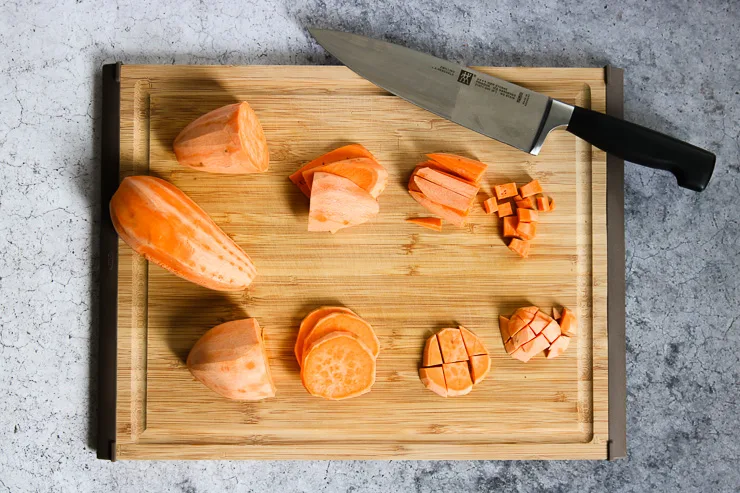 How should I cut the sweet potatoes to roast them?
There's a few ways that you can cut the potatoes to get even pieces!
Here's how to cube sweet potatoes. It makes it easy to get even dices each time:
You'll want to cut the potato in half through the center so you're able to stand it on the flat edge for more grip.
Putting the half on the flat edge, cut the potato in half lengthwise and each half into quarters.
You can take each piece and lay it lengthwise on the board and cut through the middle and again through each half to make 4 pieces.
Turn the pieces and dice through each.
If you'd rather cut the potato into rounds first, follow the first step above to get two half potatoes to work with. From there:
Cut the halves into rounds.
Make a cut through the center then cut an additional two times the opposite ways for large dices.
Cut through those pieces again if you're looking for smaller diced potatoes.
You can also leave them in long strips to make sweet potato fries, if you'd rather!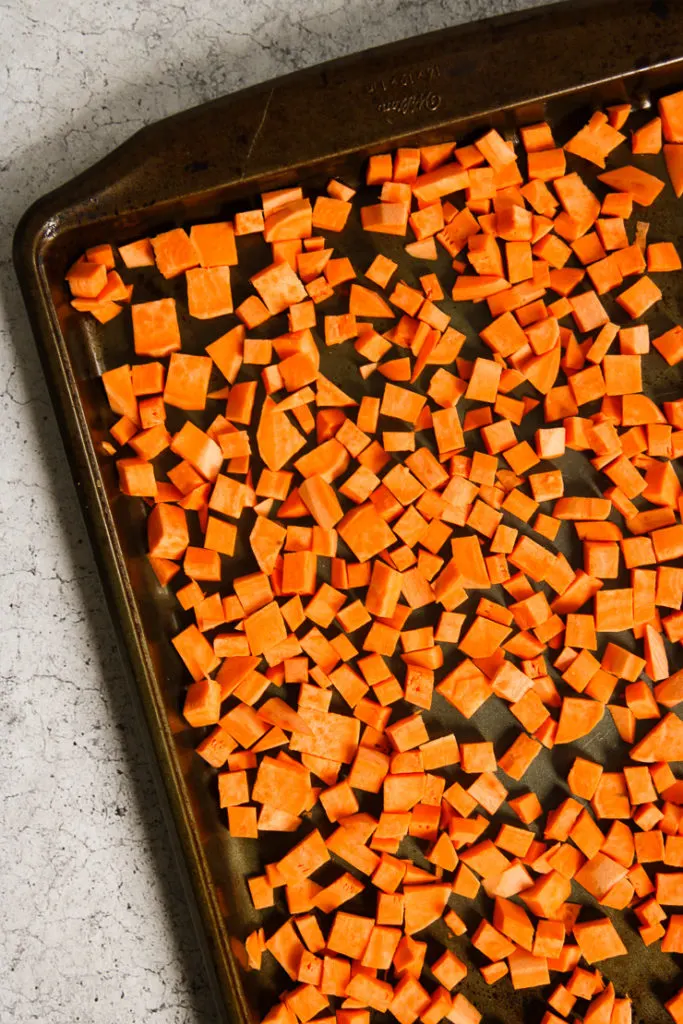 Do you need to peel the potatoes?
While eating sweet potato skin is safe, I definitely recommend peeling them for this method of cooking. It'll help them cook more evenly and crisp on each side.
Using a "Y" shaped peeler has been a game changer for me. I find that they make it so much easier to peel than a straight potato peeler.
If peeling the sweet potato is one of your least favorite parts, try investing in one of those!
What pan should I use to make crispy roasted sweet potatoes?
Use the largest sheet pan that you have! A large baking sheet will allow for the vegetables to have room around each piece.
This is important so that the sweet potato doesn't steam each other and has room to crisp on the sheet.
Something like a Nordic Ware's rimmed baking sheets are a good investment for dishes just like this one. You can use a baking sheet with parchment paper or aluminum foil for easy clean up as well!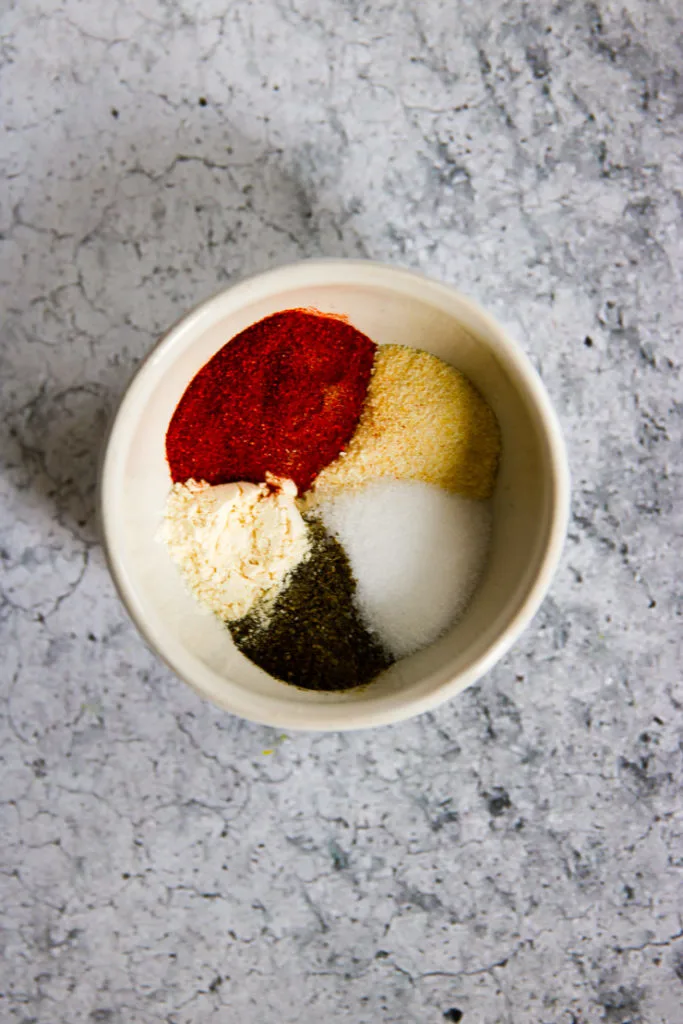 How should I season them?
You can do a number of spice mixes to really get the flavors to match your dish. I love using the following for just about anything!
Salt
Pepper
Onion powder
Garlic powder
Paprika
These go well with just about any dishes and compliments both the Jewel and Garnet sweet potatoes that are available in most stores or farmer's markets.
How long does it take to make crispy sweet potatoes?
It takes about 30 minutes to roast the sweet potatoes so that they're both fork tender and the edges are crispy.
I like to flip them at about 15 minutes, or if you're able to, every 10 minutes so that more of the edges are able to spend time on the sheet itself to crisp up.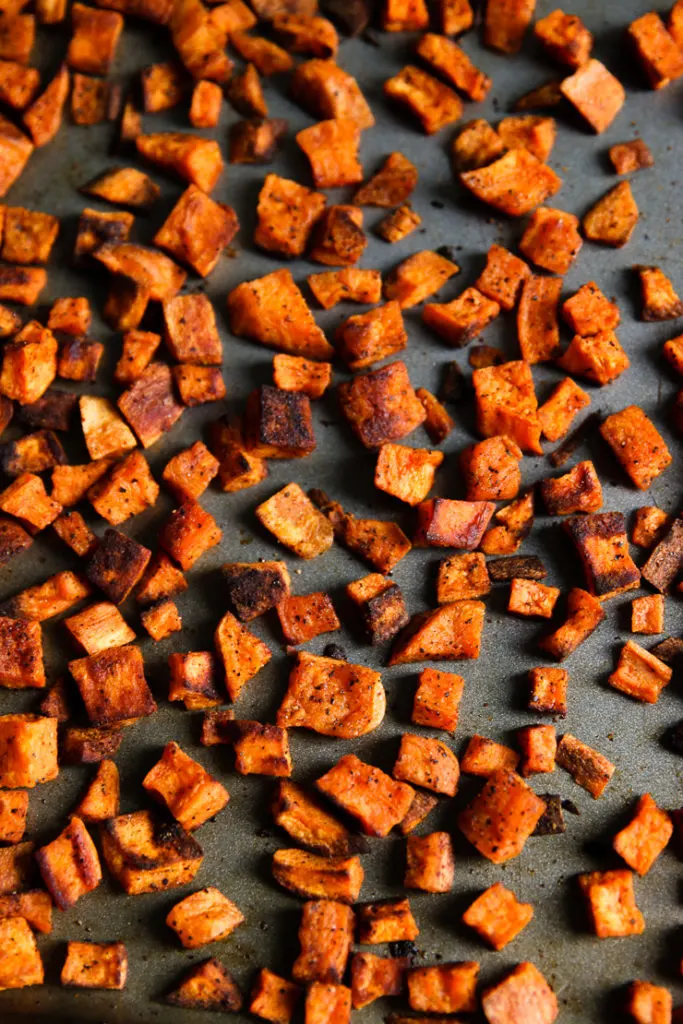 What temperature should I bake sweet potatoes at?
Bake the sweet potatoes at 400 degrees Fahrenheit. This will encourage the edges to crisp while also cooking the pieces through the center.
Do I have to use an oven to make crispy sweet potatoes?
Not necessarily! You could use a skillet or cast iron pan to make crispy sweet potatoes as well. You'd cook them with the same amount of seasoning and olive oil.
Just be sure not to overcrowd the pan to help encourage them to crisp. You'll also want to keep an eye on them and stir every few minutes to avoid any burnt edges.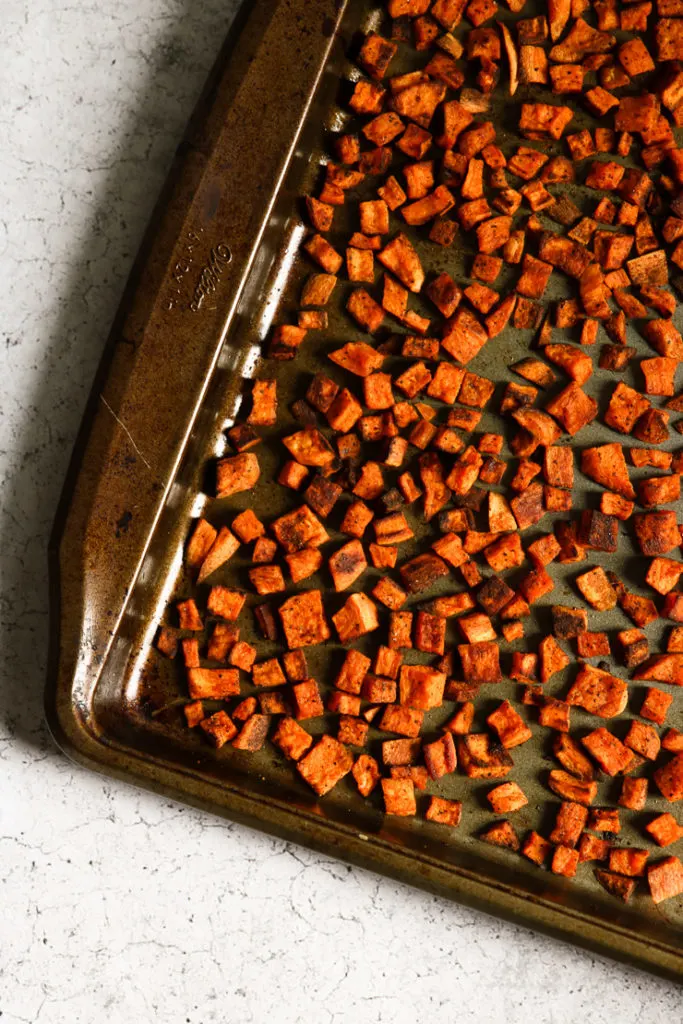 How do I make crispy roasted sweet potatoes?
It only takes a few steps to make crispy roasted sweet potatoes! Be sure to prepare a baking sheet with parchment paper or aluminum foil.
You'll want to cut the potatoes into small pieces as evenly as you're able to. Drizzle olive oil over them once they're on the baking sheet.
Sprinkle the seasoning mixture you use over the potatoes and toss to make sure that they are all evenly coated.
Bake for 30 minutes and 400°F. You'll want to flip the potatoes every 10 minutes or halfway between to help encourage even cooking and the caramelization of the edges to make it crispy.
Looking for other sweet potato recipes? Try one of these: