This Mezcal Paloma is the most refreshing summer cocktail. The grapefruit cocktail pairs perfectly with the smokiness of mezcal.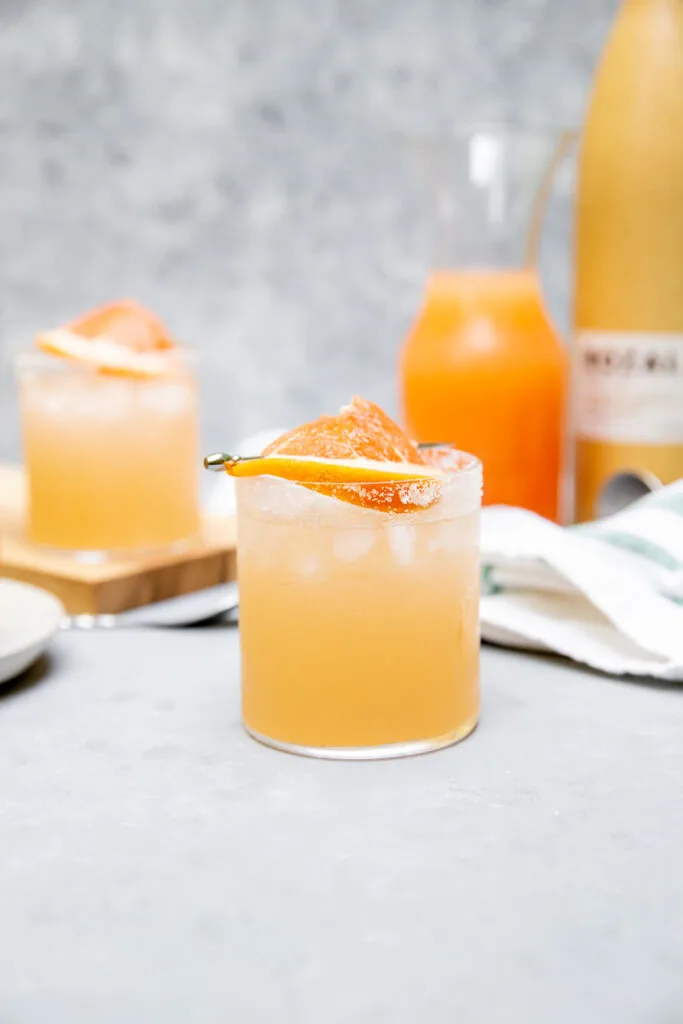 Mezcal Paloma
With mezcal's popularity booming in the past few years, it didn't take long to realize how much we were missing out on what could be the most refreshing drink of the summer!
The mezcal paloma is everything you need in a summer cocktail. Think light and bright from the lime juice, but the perfectly level of tart that's balanced between the grapefruit juice and simple syrup with the smoky flavor of mezcal to round it out.
While mezcal might not be for everyone, if you're going to try one drink to see if you like it, this one is it!
The Culinary Compass participates in several different affiliate programs. As an Amazon Associate, we earn from qualifying purchases.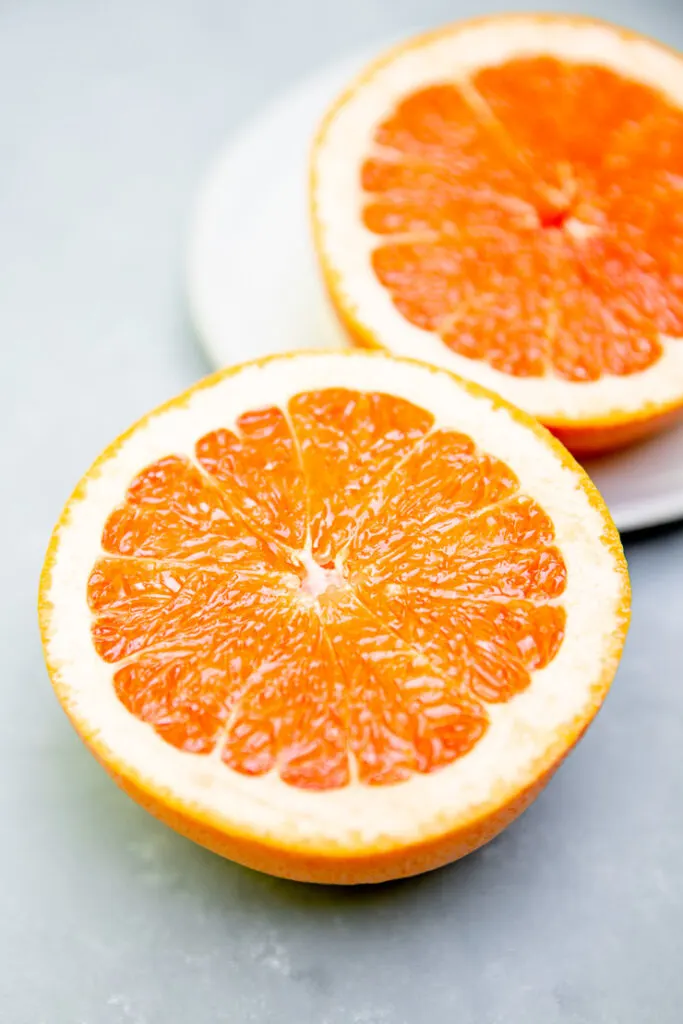 What ingredients do I need to make a Mezcal Paloma?
You'll just need a few ingredients to make a Mezcal Paloma:
Mezcal
Fresh grapefruit juice
Simple syrup
Fresh lime juice
Club soda
Ingredient Substitutions
If you don't like or have mezcal on hand, you can substitute it for tequila.
A salt rim is great, but using Tajin adds a spiciness that pairs perfectly with the smokiness of the mezcal. Try out this Homemade Tajín Recipe if you don't have any on hand!
Fresh squeezed grapefruit juice is preferred, but shelf stable juices will work, too!
If you're trying to keep it light, you can also try using a grapefruit soda as an alternative. The Fever Tree Sparkling Grapefruit makes a great option when you're in a pinch, or even the grapefruit flavored Topo Chico.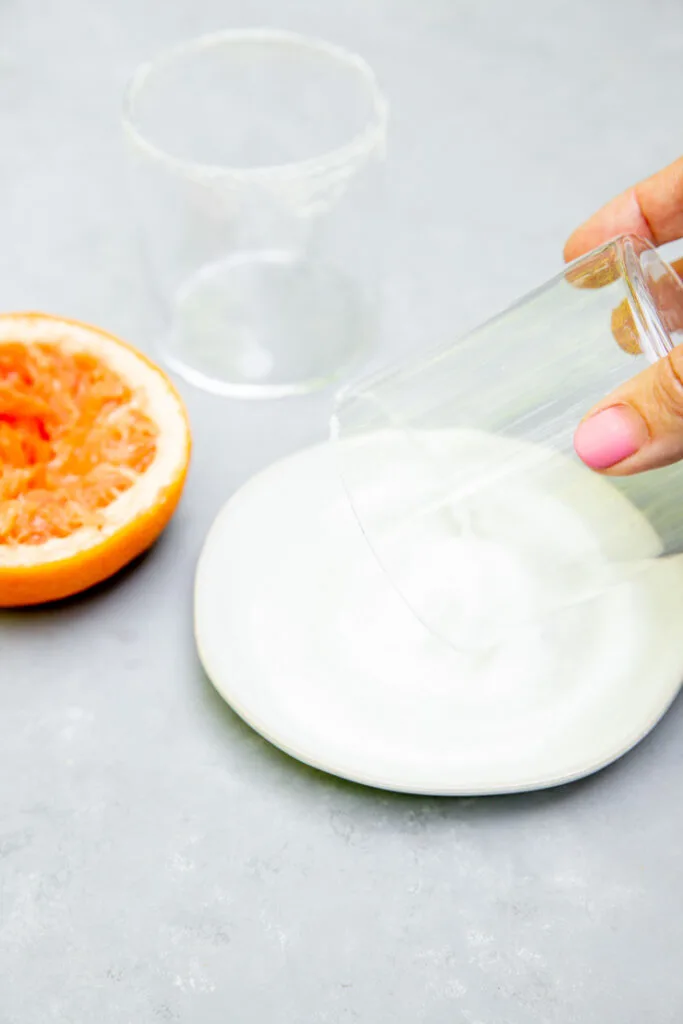 What is mezcal?
Mezcal can be made with over 30 different varieties of agave. You may see varieties like espadín, which is the most popular, or more rare varieties like tobalá, tepeztate, or arroqueño. They'll typically have the agave type in the name of the mezcal.
You'll also definitely notice the price increase in the more rare varieties especially since the conditions on which they're found can be harder to harvest.
You might also notice that the names of the mezcal containJoven, Reposado, Añejo, to Extra Añejo. These reference how long they've been aged ranging from least aged to most in the order they were listed.
Mezcal itself is made from the heart of the agave plant called the piña. It's slow roasted in earthen pits, then ground and milled, fermented, then distilled.
What is the difference between mezcal and tequila?
Think of it this way – tequila is to mezcal as scotch and bourbon are to whiskey.
Mezcal is defined as any agave-based liquor so all tequilas are mezcal. However, tequila can only be made in specific regions of Mexico and made from blue agave.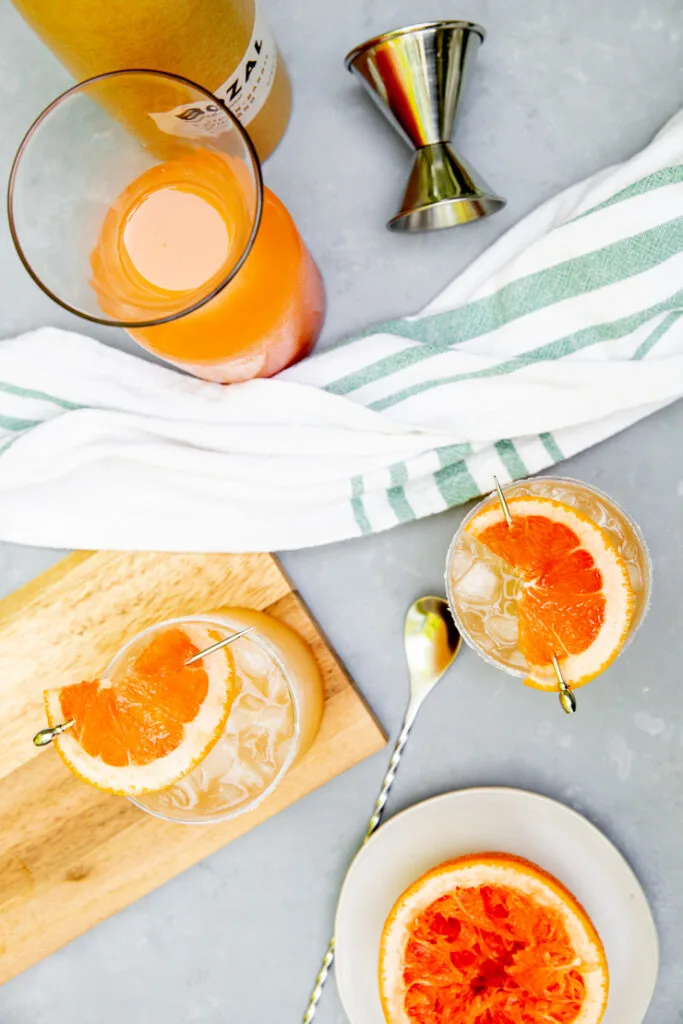 What is a paloma?
The traditional paloma cocktail recipe includes grapefruit-flavored soda, ideally Squirt, tequila, and lime juice that is a classic Mexican cocktail.
Paloma Variations
Try out a few new ways to serve up a paloma cocktail!
Spicy mezcal paloma – Add jalapeños directly or make a jalapeño simple syrup. Just add equal parts water and sugar to a small saucepan and boil with some jalapeño slices.
Vodka paloma – If tequila or mezcal aren't for you, try vodka instead.
Herby paloma – Swap out the simple syrup for rosemary infused simple syrup.
Cantarito – Use orange juice and lemon juice in addition to the grapefruit juice.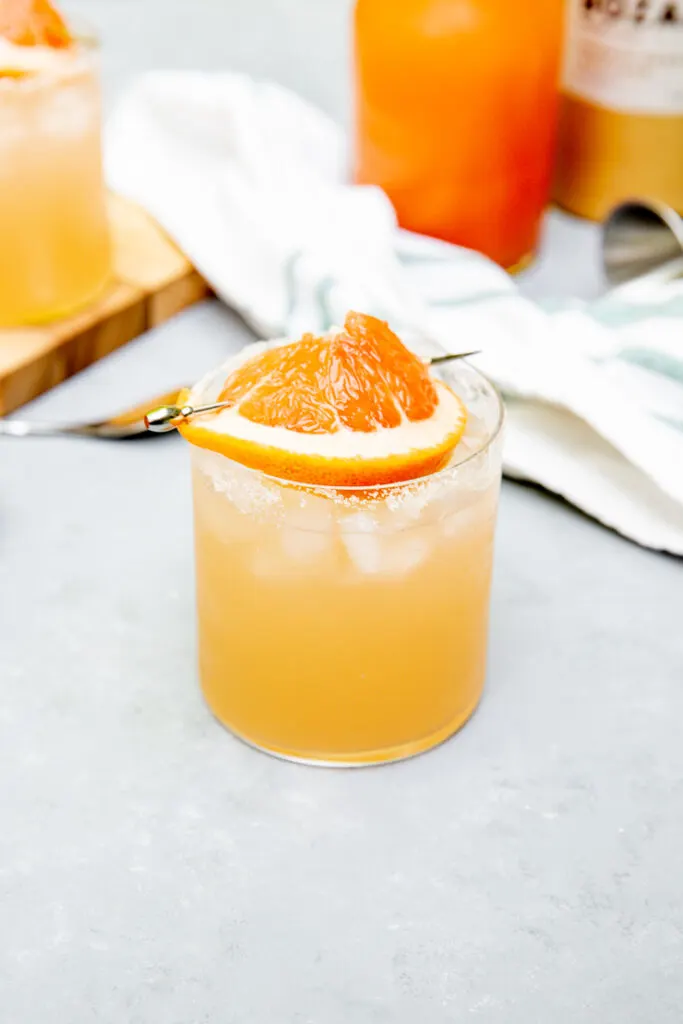 More Refreshing Cocktail Recipes
How to make a Mezcal Paloma
Prepare your rocks glass or highball glass. To salt rim the edge and liven up the garnish, you can take a small plate and add a mixture of kosher salt and chili powder to it. Granulated sugar could also be an option if you're not a fan of salt!
Run a lime wedge around the rim of a highball glass and spin the glass edge in the salt mixture. You could use agave syrup instead of lime juice if you have that on hand.
Fill the glass with ice. Add mezcal, grapefruit juice, simple syrup, and lime juice to the rimmed glasses and stir. Top with club soda and lightly stir. Garnish with a grapefruit wedge.