Want to learn how to remove skin from tomatoes? It only takes a few minutes and 4 steps to do! Peeling tomatoes has never been easier.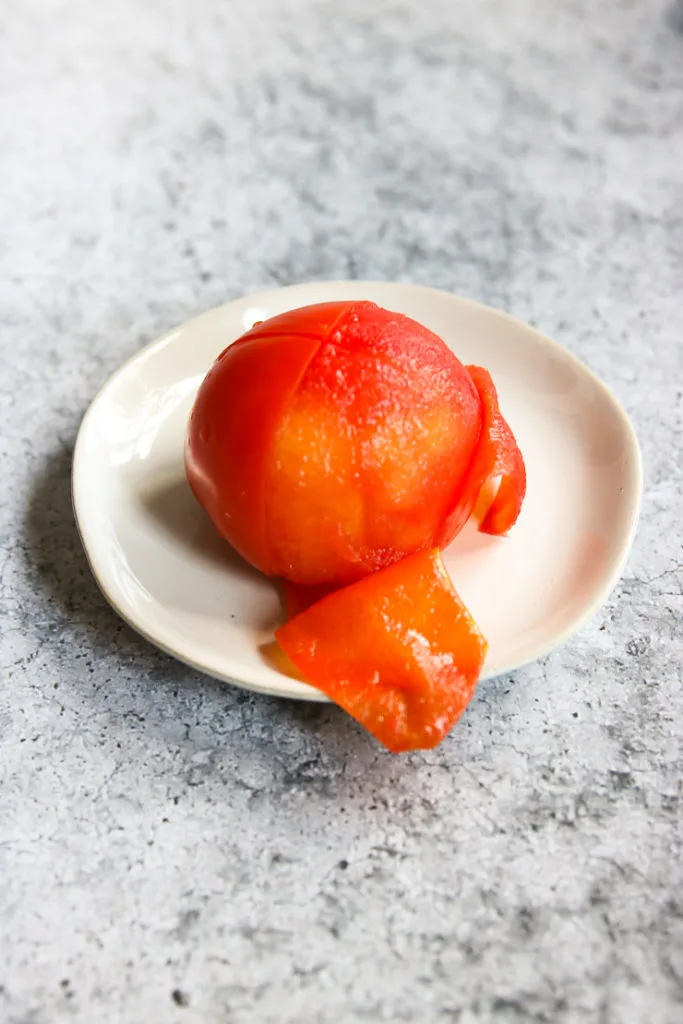 How to Remove Skin from Tomatoes
I don't know about you, but the summer brings so much good fresh produce that it is one of my favorite times of the year to cook. Fresh tomatoes themselves might be my favorite part of the summer.
It's one of the few produces that I've actually had success with growing so I don't know if that says more about the ease of growing cherry tomatoes on a porch or my brown thumb…
Rumor has it that when you are actually really good at growing tomatoes, you'll have a wild abundance of them. I just have to hit up the local farmer's market to reap those same benefits, but I'm fine with that.
If you have a ton of tomatoes, being able to have this technique on hand will help prepare the tomatoes for a few different ways to use them.
The Culinary Compass participates in several different affiliate programs. As an Amazon Associate, we earn from qualifying purchases.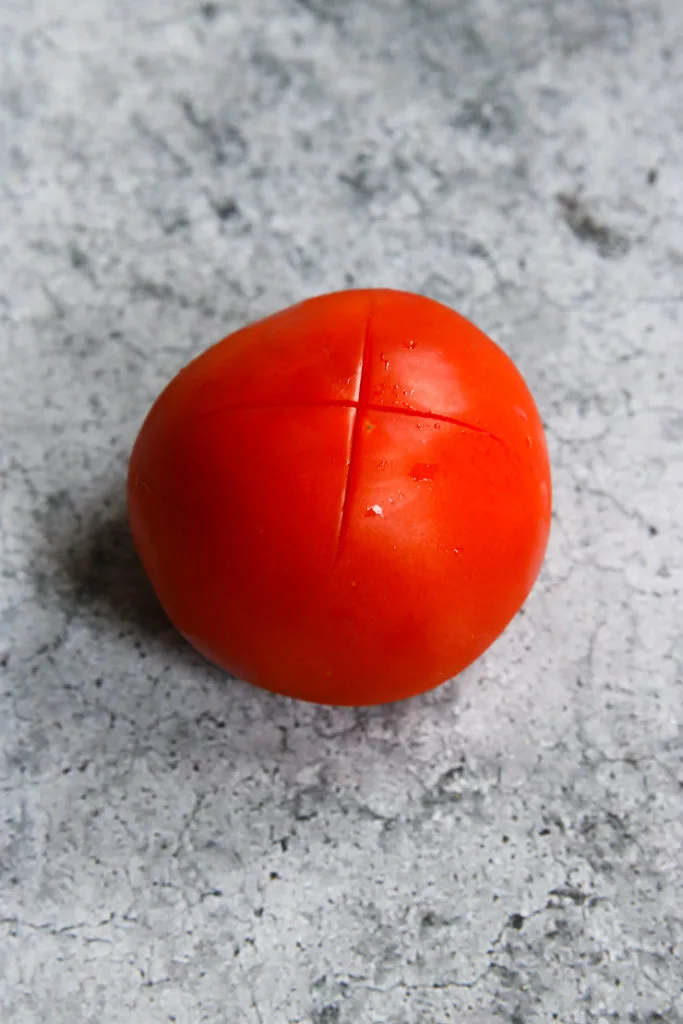 What is the easiest way to remove the skin from a tomato?
It doesn't take much to do! You'll want to get a pot of water on the stove to boil to start. Depending on how many pounds of tomatoes you have you may want a large pot of water.
While you're waiting for that, cut a shallow 'x' on the bottom of each tomato using something like a paring knife or any sharp knife. You'll also want to prepare a large bowl with ice water.
Once the water is boiling, put the tomatoes into the boiling water for just about a minute. You can use a slotted spoon or spider strainer to avoid spilling any boiling water and it'll be easier to pull them out. If you don't already have a spider strainer, I highly recommend one!
After the minute, put the tomatoes directly into the bowl with ice water to stop them from cooking through further. You should be able to remove the tomato skins pretty easily using your fingers once they are cool to the touch.
What do you use peeled tomatoes for?
There's a few recipes that call for peeled tomatoes, but you can really peel them for just about any recipe that calls for tomatoes.
Tomato sauces
Pasta sauces
Fresh salsa
Tomato salad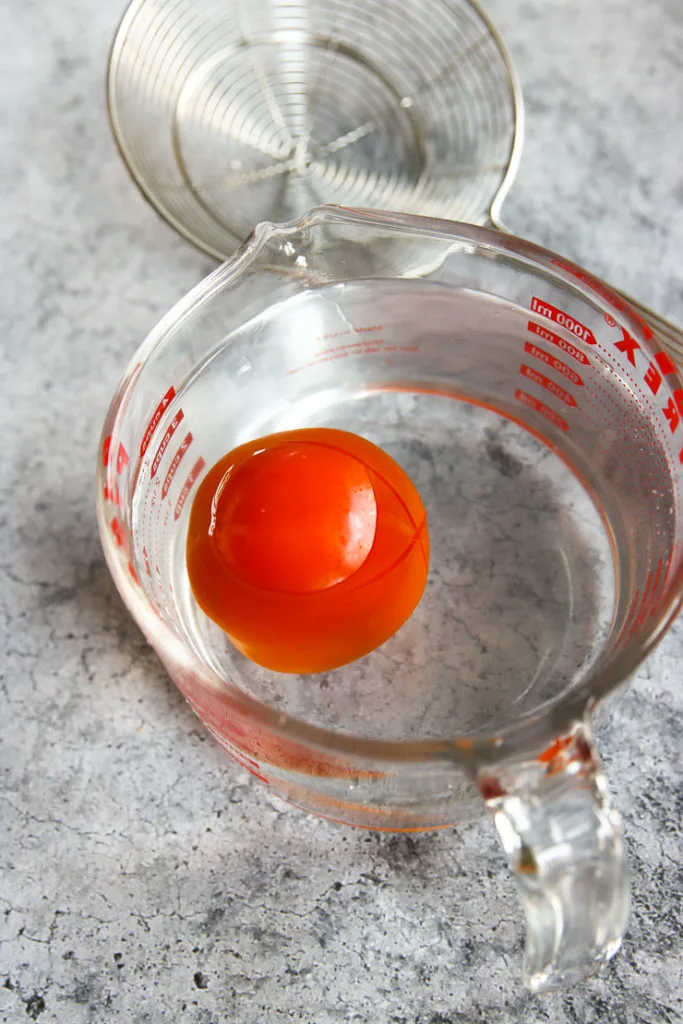 Why do you remove the skin from tomatoes?
Removing the skin from tomatoes will allow the flavors to really penetrate the tomato a little more. The skin can often have a tougher texture so it can make the sauce or dish have a different overall texture rather than something really smooth.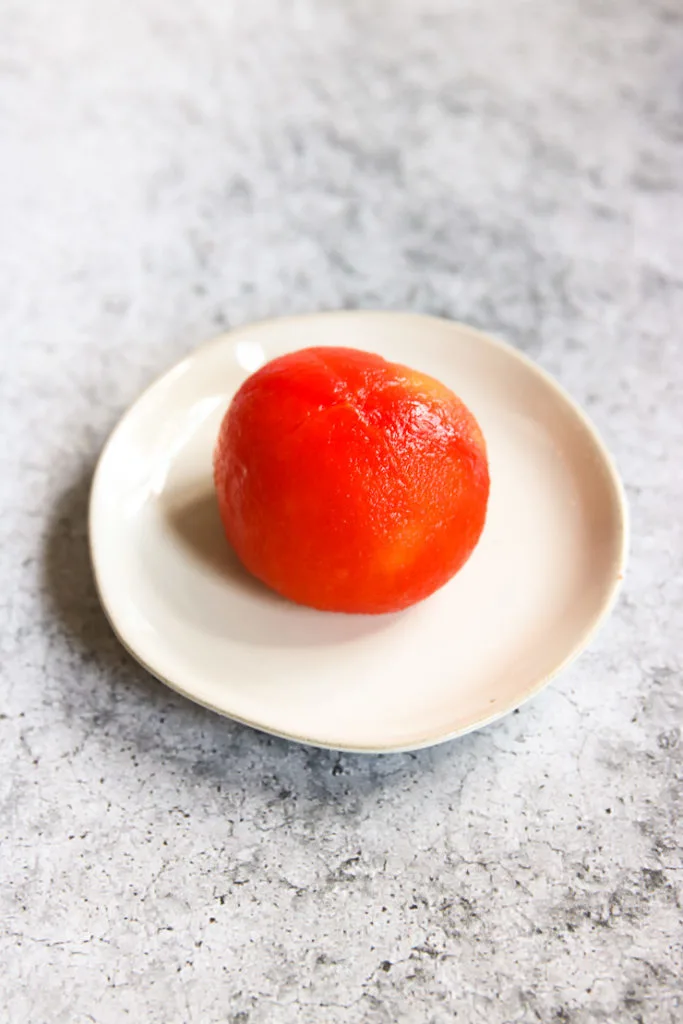 Are there other ways to peel tomatoes?
Yes! If you have a box grater, you can use that to grate the tomato. It won't be fully intact so it's not a great option for something like a salsa, but it's a great option for sauces.
You'll just cut the bottom edge off of the tomato and run the tomato over the box grater. The skin should naturally peel back a bit. I found it easy to do over a large bowl since it's very full of liquid, but using a cutting board is another option.
Looking for some tomato recipes to try out? Try out one of these recipes: