These Easy Shishito Peppers are so quick to make and the perfect snack for anytime. Anytime I find them in the grocery store, I'm sure to pick them up! Let your creativity run wild with all sorts of different toppings.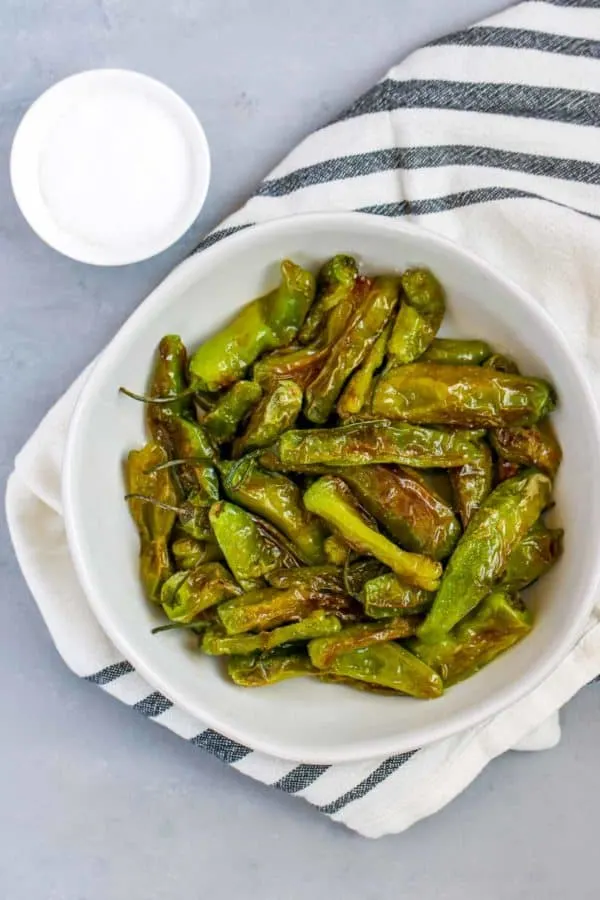 Easy Shishito Peppers
These are such a good staple that any time I see them on the menu, I order them. The peppers themselves are never terribly hot and often come off as pretty sweet, especially after blistering them.
It can be hit or miss with some being hotter than others, so I'd avoid eating the seeds as much as possible.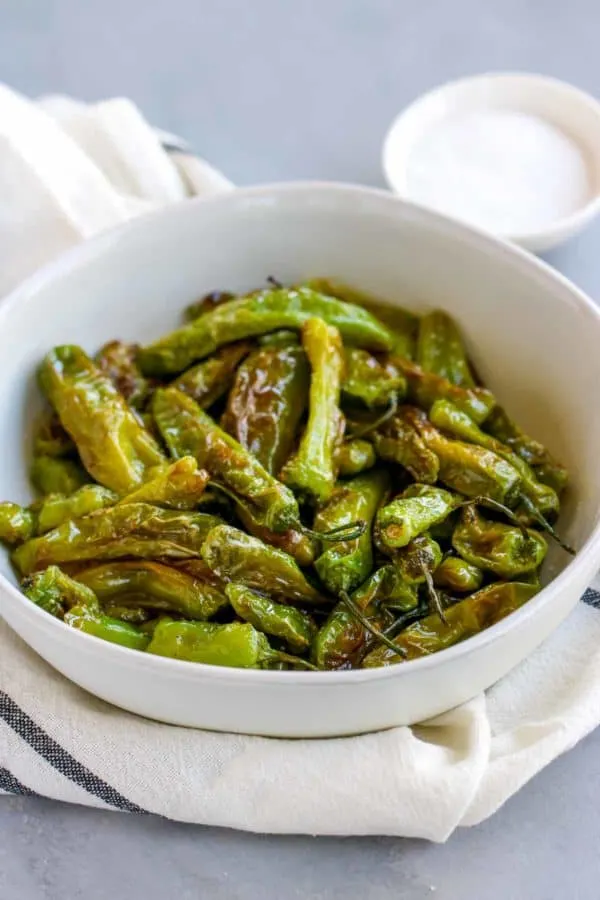 The Shishito Peppers originally came from Japan and are making their way onto all sorts of menus now so be sure to keep an eye out for them! More and more grocery stores are stocking them too because of the rising popularity.
These shishito peppers also remind me of getting to eat padrón peppers in Spain so they are a great substitute for tapas night.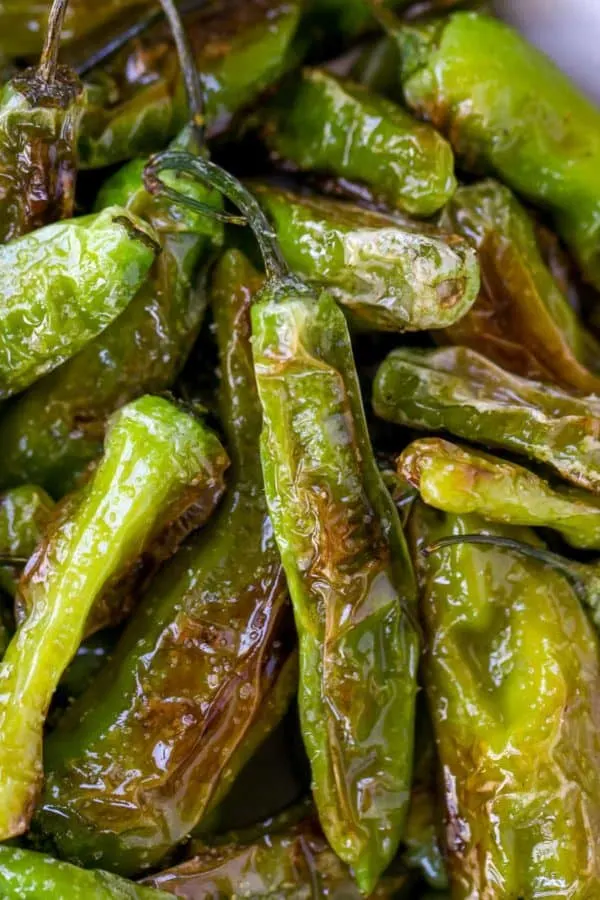 I love keeping it simple with just olive oil and sea salt, but the flexibility that these peppers have allows you to be creative!
Other toppings for these easy Shishito Peppers:
Togarashi – This is a Japanese 7 ingredient spice blend that packs a lot of punch! If you love Togarashi, you should definitely check out this Togarashi Zucchini as another great side dish!
Miso – A basic Japanese paste that is made from fermented soybeans and has all sorts of umami.
Sesame oil – Use this instead of olive oil to add even more layers of flavor from the start.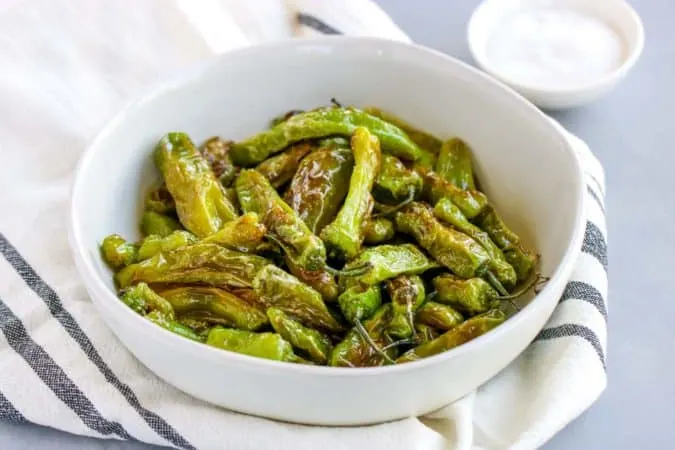 These aren't hard to make and really only take about 5 minutes to throw together, so here's a few tips to set you up for success while making them.
Tips for Making Shishito Peppers:
Use a fork or knife to pierce each pepper in order to avoid having them pop or explode while heating up.
Keep watching the skillet while you're making the pepper. You don't want to have any one side of the peppers burn. I'd recommend stirring them every 30 seconds or so.
Use coarse or flaky sea salt to top to really bring out the flavors.
Here are some other great appetizers to eat with these Shishito Peppers:
Be sure to enjoy and tag me with #theculinarycompass on Instagram if you make them!