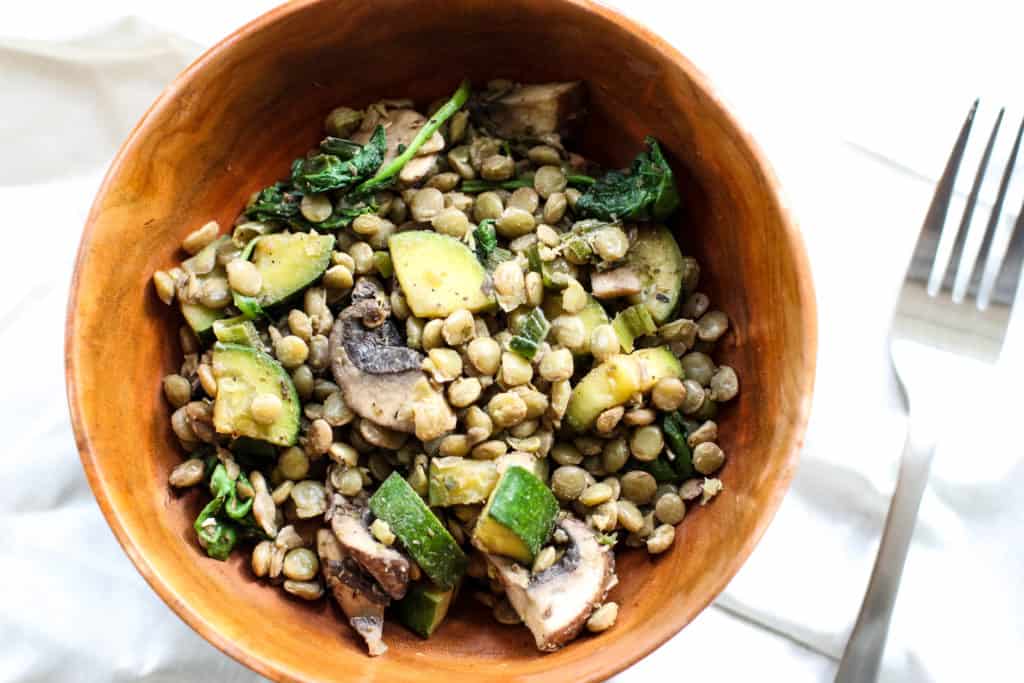 I am obsessed with this Breakfast Veggie Bowl. It's got this awesome earthy flavor from the sauteed mushrooms, zucchini, and leeks combined with the lentils and herbs that layer the flavors even more.
There are so many veggies that you can replace the zucchini, leeks, and mushrooms with to make it your own. The great thing about it is you can keep it seasonal with the vegetables throughout the year to change it up!
Every few months I go to Oregon for my day job and always end up staying at the same hotel. They serve this awesome spread for breakfast and their Breakfast Veggie Bowl is one of those items on the list that catch my eye every time.
It's gotten to the point that when I know another trip is coming up I start to plan when I'm going to have it for breakfast. Since I look forward to it every time I go so I finally decided I needed to try and make one for myself. While it's not the original, it's still so flavorful and satisfying.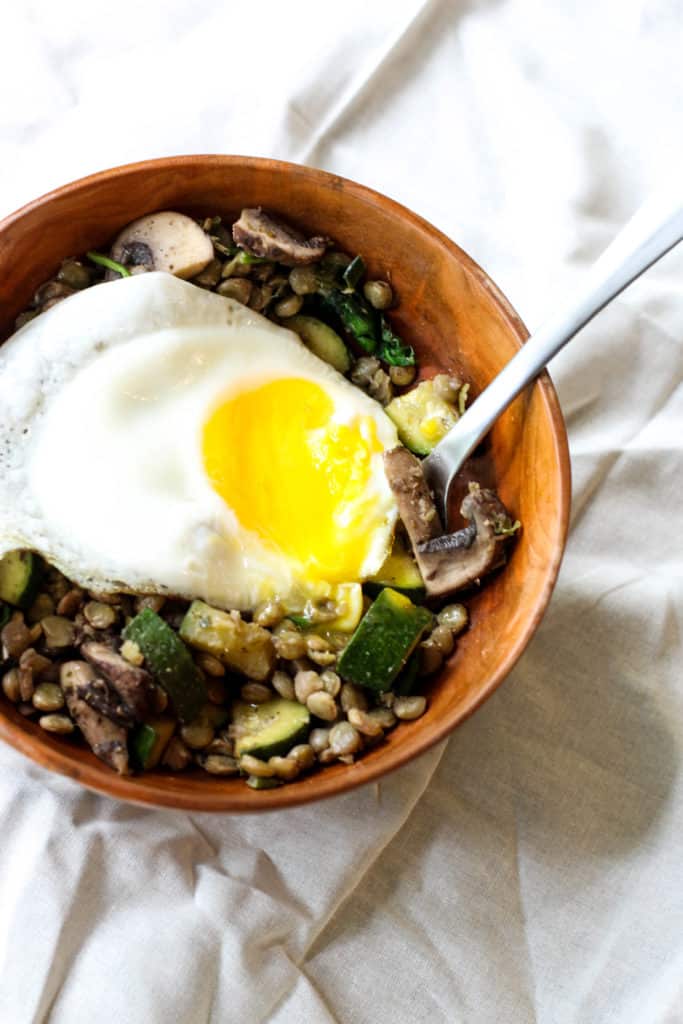 My favorite part about it? Put an over easy egg or two on top and let the creamy yolks mix with the veggies for an even better breakfast. Adding different herbs and spices is also an easy way to make it your own. I love adding a little red pepper flakes or cayenne pepper to break up the earthiness with a little kick.
I only included the lentils in this recipe just for the sake of time and less dishes in the morning (totally admitting to being lazy right now), but the original also has quinoa in it. If you have time, I think the blend of grains gives it even more texture and flavors that create a great balance.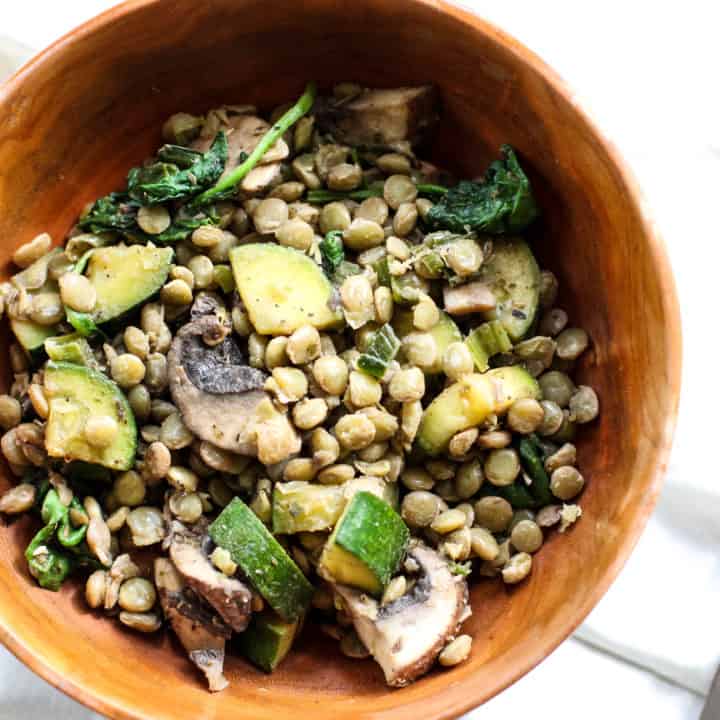 Breakfast Veggie Bowl
Yield: 4 bowls

Prep Time: 10 minutes

Cook Time: 20 minutes

Total Time: 30 minutes

This Breakfast Veggie Bowl is an easy and hearty meal!
Ingredients
1 cup lentils
3 cups water
2 tbsp olive oil
1 tsp garlic, minced
1/2 cup leeks, sliced thinly (about 2 leeks)
1 zucchini
1 pint mushroom
1 cup spinach
1 tsp salt
1 tsp rice vinegar
1 tsp oregano
4 eggs
Instructions
Cook lentils according to package or bring water to a boil. Add in lentils and cover. Bring heat down to a simmer and let cook until tender, about 15-20 minutes.
While lentils are cooking, heat olive oil and garlic until aromatic, about 2 minutes. Add in leeks, zucchini, and mushrooms and cook until tender, about 6-8 minutes. Add in spinach, salt, rice vinegar, and oregano and let cook for another 5 minutes or until spinach is wilted.
In a separate pan, cook eggs over easy if desired.
Mix in lentils with veggie mixture. Serve by itself or with an over easy egg on top!