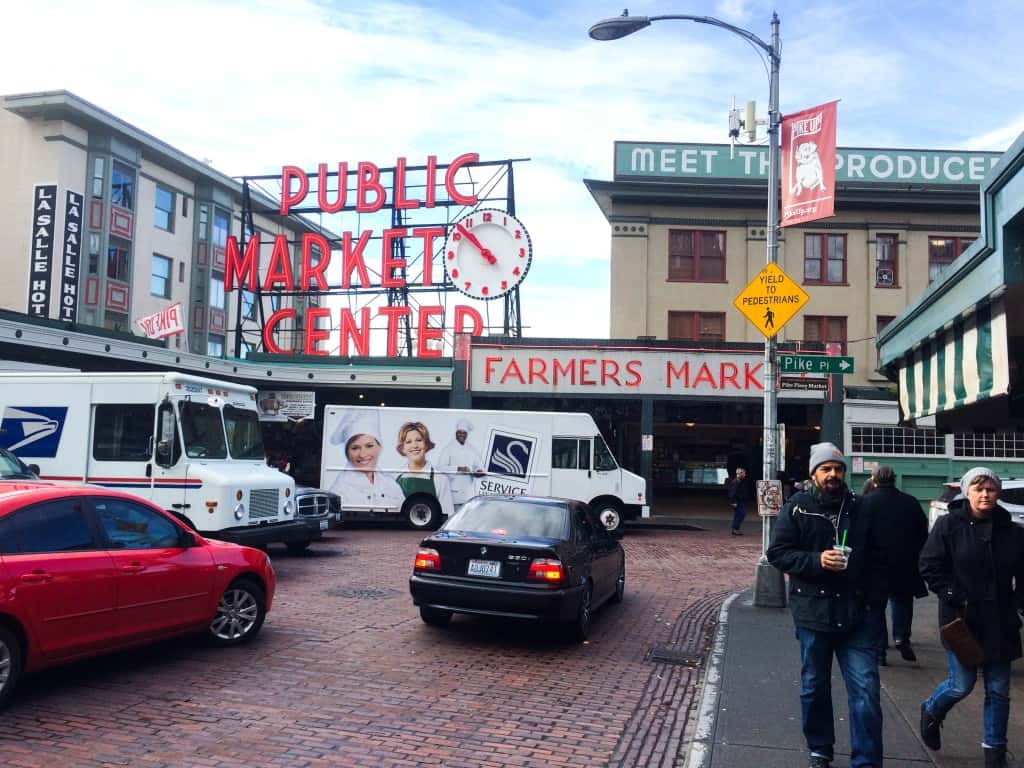 I lived in Washington when I was little so when I had the opportunity to visit my friend in Seattle, I couldn't wait to go back! I knew there was a big foodie scene and was probably most excited to visit Pike Place Market again.
All the vendors there were so willing for you to try their produce which was all so great. I tried vegetables, cheese, and even chocolate pasta. Still wondering what to make with that, but I might be up for the challenge.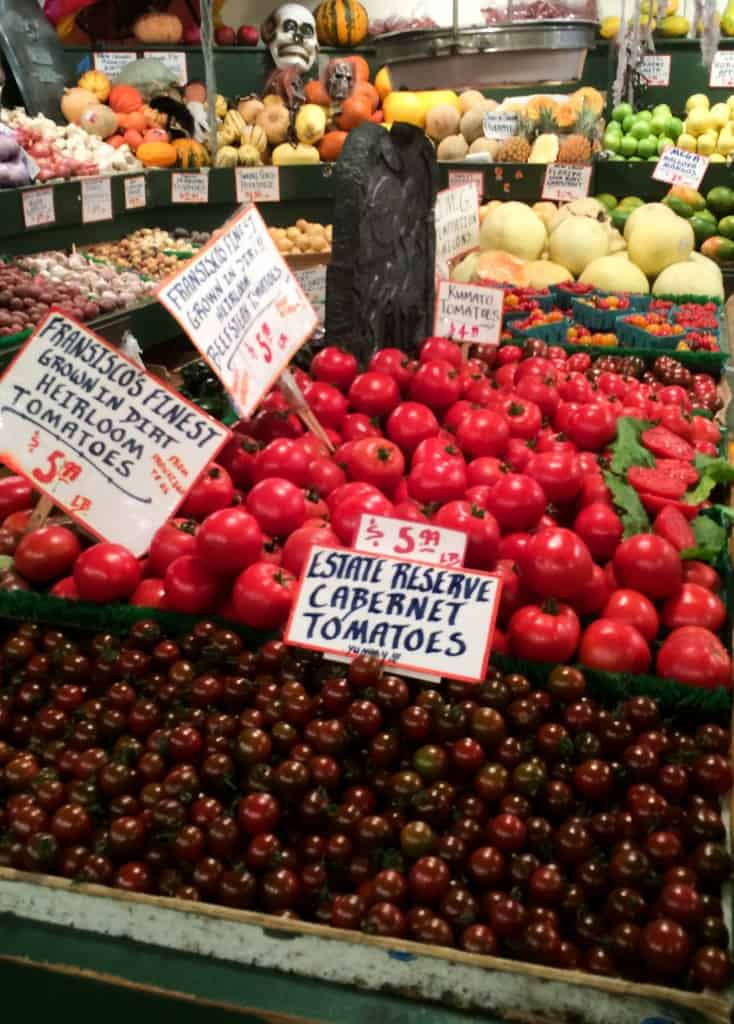 Don't mind the creepy clown masks and ghosts hanging around. I went during Halloween weekend so it made sense then. And those cabernet tomatoes?! They were ahhhmazing. I would have flown them home with me if I could.
My friend and I did several laps around the market eyeing out what types of produce there was. After eating at Lowell's Restaurant in Pike Place (SO GOOD), we picked a vendor and loaded up on the most amazing veggies, herbs, and fruit.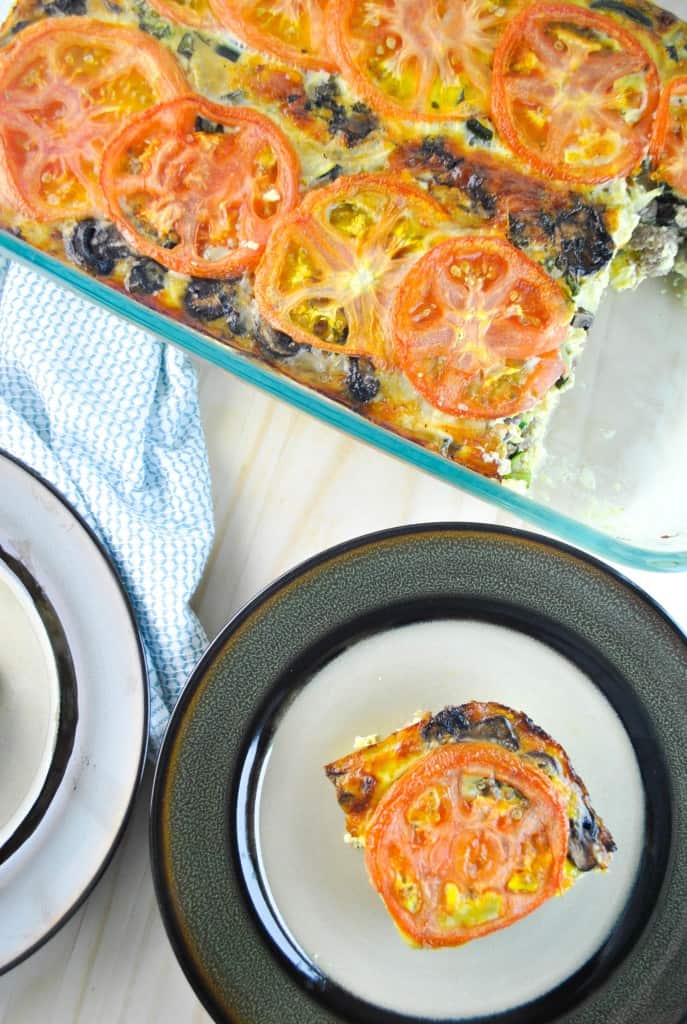 I swear it's not burnt, it's just the mushrooms ruining my otherwise pretty breakfast casserole.
As a thank you to my friend and her roommate, I made a version of this breakfast casserole for brunch on Halloween morning. Besides the pepper… that got left at the vendor somehow. It was so flavorful and filling that I knew I wanted to make it again. We made a fruit salad of strawberries, raspberries and blackberries with a lavender honey and lime glaze with mimosas. ??? It was probably one of the best homemade brunches I've been apart of. Hopefully it can be apart of one of yours too!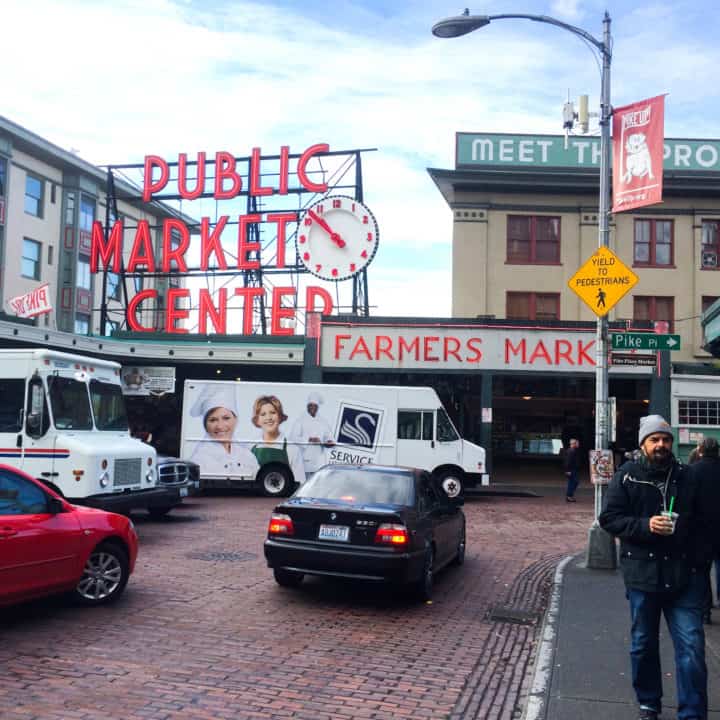 Pike Place Breakfast Casserole
Yield: 8-10 servings

Prep Time: 30 minutes

Cook Time: 40 minutes

Total Time: 1 hour 10 minutes

Perfect breakfast casserole for a weekend brunch.
Ingredients
1 pound sausage
1/2 yellow onion, minced
2 garlic cloves, minced
8 eggs
1 cup milk
1/2 teaspoon salt
1/4 teaspoon pepper
1 handful fresh basil, chiffonade
2 cups shredded mozzarella
1 8 oz package baby bella mushrooms
1 medium zucchini
1 green bell pepper
2 tomatoes, sliced
Instructions
Preheat the oven to 375
Cook the sausage in a large sauté pan until done.
Add the onion and garlic to the sausage and cook until onions are translucent.
While cooking, beat the eggs, milk, salt, pepper, and basil in a medium bowl. Add the mozzarella to the egg mixture and mix until combined.
Remove the sausage mixture and place on a plate lined with paper towels
Using the same pan, add the mushrooms, zucchini, and pepper. Cook until tender.
Place sliced tomatoes on paper towels to soak up some of the moisture.
Layer a 9x13 pan with the sausage mixture then veggies. Slowly pour the egg mixture over top moving the cheese around if needed.
Place the tomatoes on top in rows.
Cook for 35-40 minutes or until done. Enjoy!

Adapted from The Yellow Table.