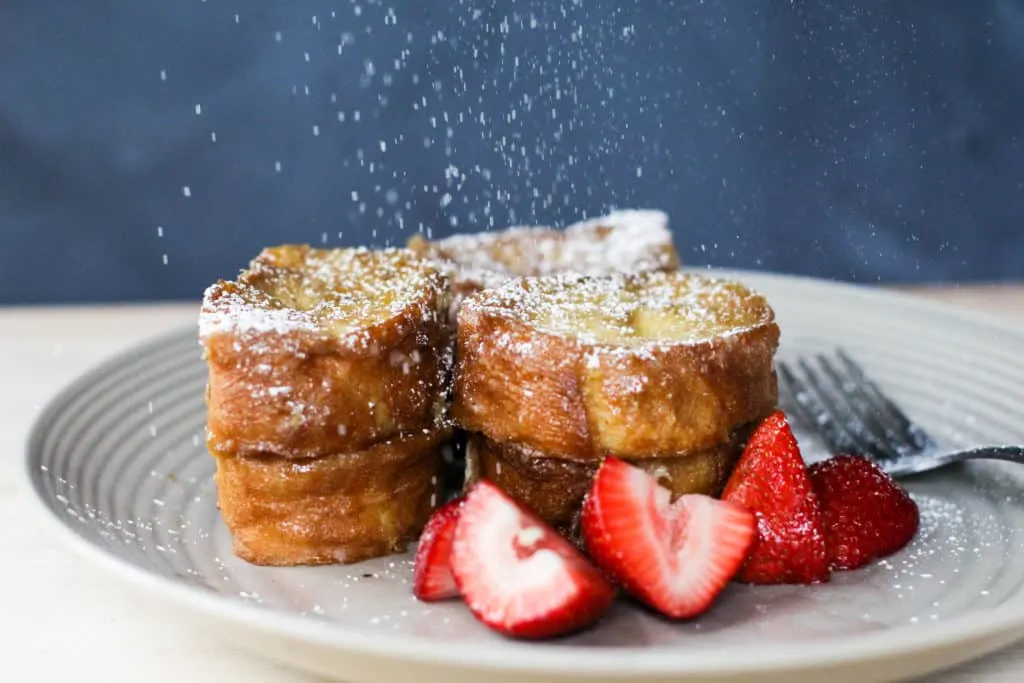 You're going to need to try this Creme Brulee French Toast as soon as you can. It's decadent and rich and perfect to impress whoever you're looking to impress. Maybe it's just for yourself, but I'm totally not judging.
It's so easy to make. Just remember you're going to need to soak the bread overnight to ensure that every bit of bread is soaking in the custard. In the morning, you'll bake it in a brown sugar and butter mixture that gives it that awesome crust on top. Heart eye emojis everywhere.
It's super rich and sweet, but definitely delicious and easy to throw together. One batch will make enough for 8-10 people depending on the size of the bread and how hungry everyone is. I went with a small french loaf and ended up with 20 slices. They all fit on my biggest baking sheet so that's something you'll have to consider if you pick a bigger loaf. You might have to halve the custard to each sheet and adjust the baking time a little.
Then again.. if there's extras you could always heat it up and scoop some vanilla ice cream onto it for dessert. I may or may not be telling you this out of past experience..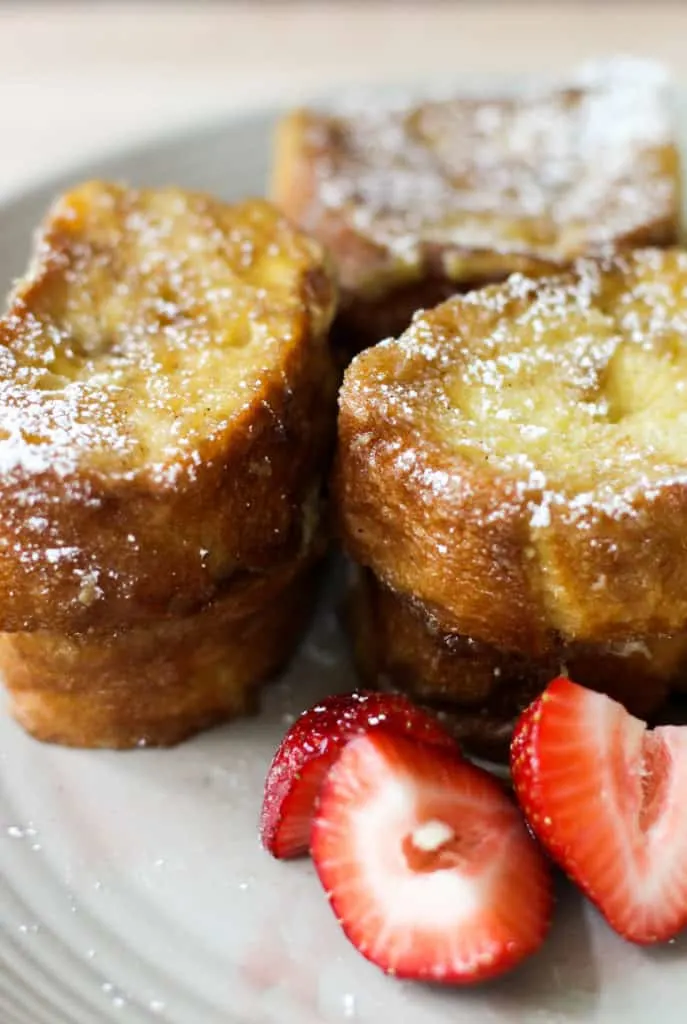 Mix some berries with some sugar to macerate them a little to serve on top of the toast. Then top it with some powdered sugar because there is no way there's enough calories in it yet and you always need powdered sugar on french toast.
Prepare for the sugar high and enjoy!

Adapted from the
New York Times
.