This Chickpea Coconut Curry recipe is full of flavor and so delicious. It's a perfect cozy dinner for weeknights and will be a family favorite.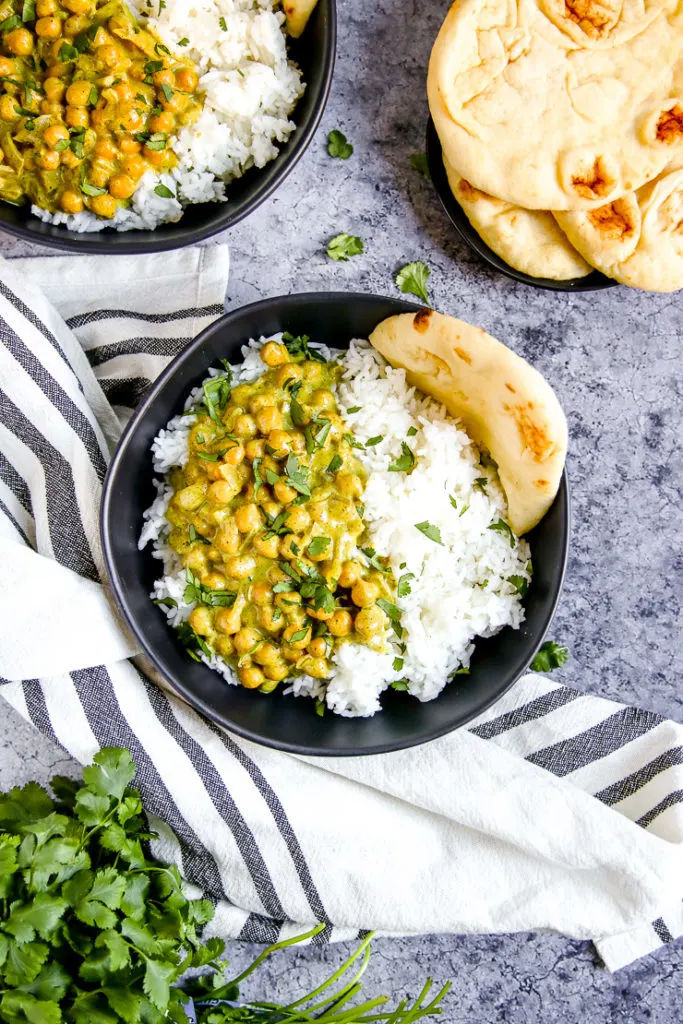 Chickpea Coconut Curry
This Chickpea Coconut Curry recipe came from wanting to use chickpeas and coconut milk in a dish and combining it with warming spices for such a cozy dish!
When I first made it, I ate it as a side dish, but realized that it would be a perfect vegetarian meal.
I'll also be the first to say that this is not a traditional curry in any sense, but really is inspired by spices that are found in Indian dishes.
The Culinary Compass participates in several different affiliate programs. As an Amazon Associate, we earn from qualifying purchases.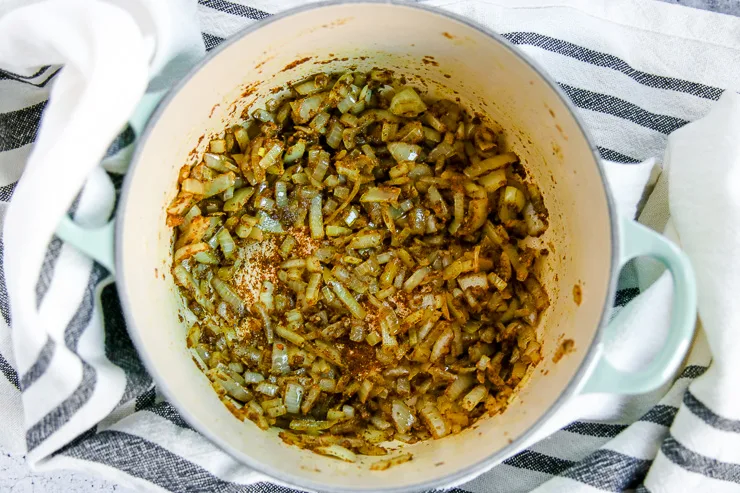 Can I make this chickpea coconut curry vegan?
Definitely! You can swap out the honey for brown sugar or sugar in the raw to help make this a vegan coconut chickpea curry. It's a great dish to add to meatless Monday as a plant based option.
Can I add anything else to the curry?
You can add just about anything! I love bulking up this dish with extra vegetables to add more flavor and textures. Here's just a few veggie options that you could consider adding to your curry:
Sweet potatoes
Diced potatoes
Peas
Diced tomatoes
Bell peppers
Carrots
Zucchini
You may want to add some of the more dense vegetables in after the onions cook through to help soften them prior to adding in the coconut milk and chickpeas.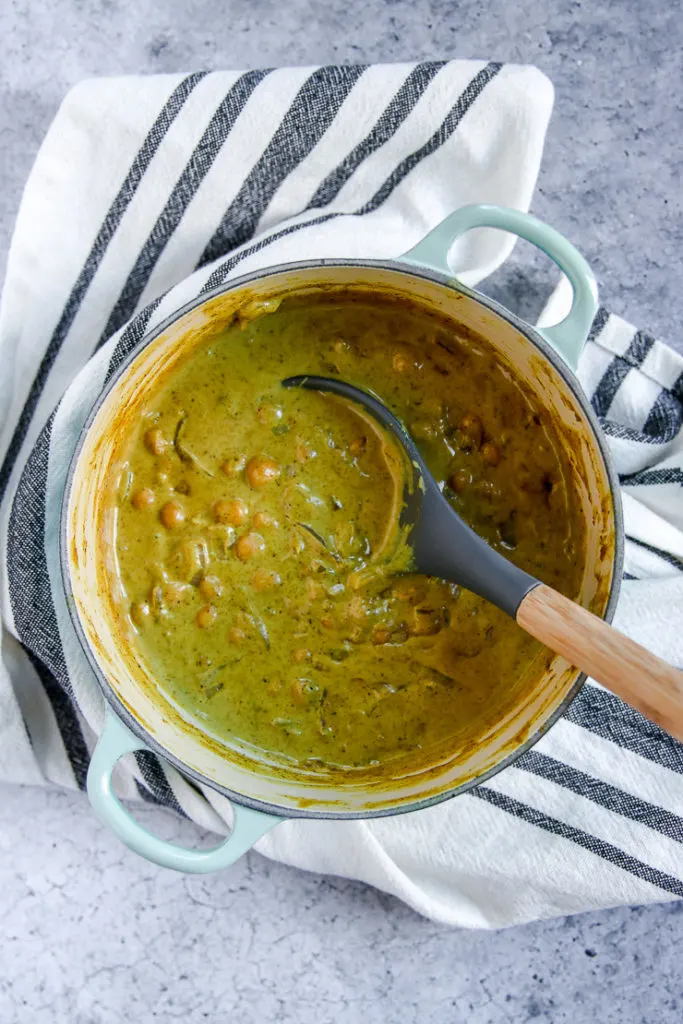 What spices should I use?
Garam masala, curry powder, dried cumin, and dried ginger are all full of flavor and really brighten up and warm this dish. The garlic and ginger really add some great flavor if you're able to use fresh options!
There's definitely room to add whatever flavors you may want to add like a little turmeric or coriander. That's what I love about this dish – it's so versatile and can be whatever you'd like it to be.
If you don't have garam masala, using a combination of some coriander, cumin, cloves, cardamom, bay leaves, red chilies, and cinnamon will work. This recipe for garam masala would be perfect!
You can also always add a bit of salt and black pepper to taste to help round out the seasoning.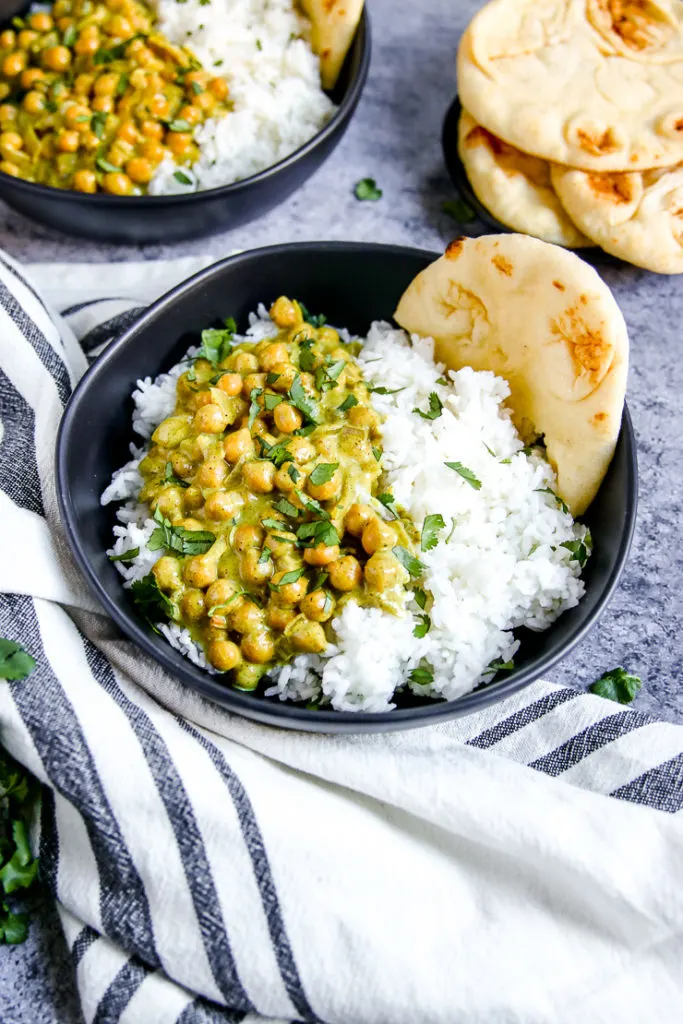 Why do you toast spices?
If you're using whole spices, you should toast the spices in a pan prior to grinding. This helps make the spices more aromatic and intensifies the flavors.
Toasting ground spices can also work, but may not bring out as many flavors. Adding them earlier in the cooking process with the oil, onion, and garlic allows those flavors to build.
If you were to add them to the liquid, they don't have as much chance to build the aroma and flavors so try to avoid that if you're able to.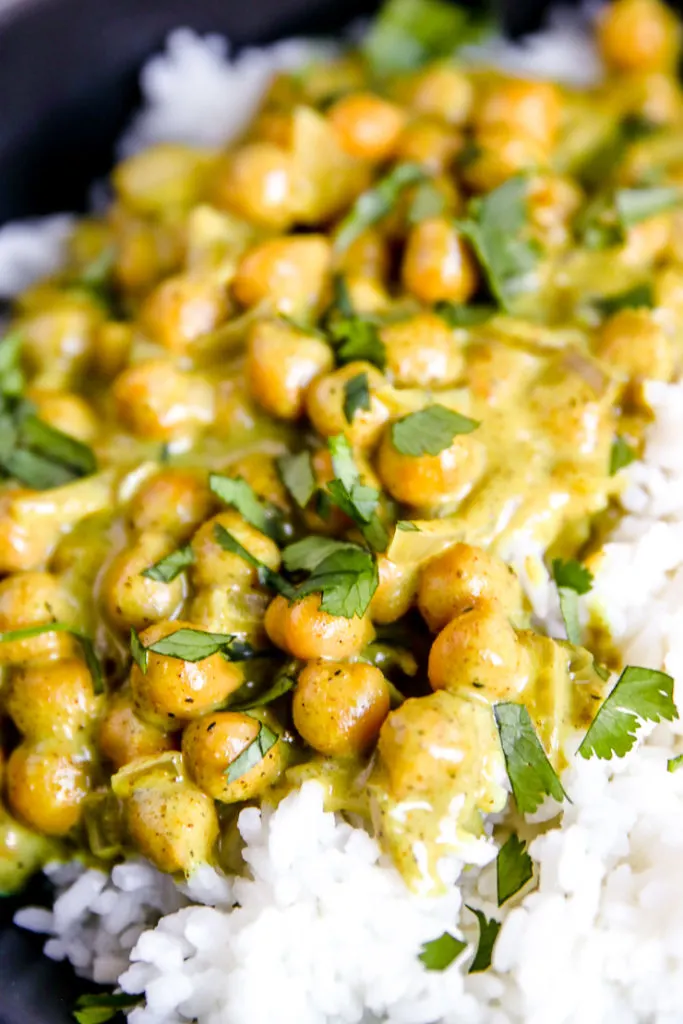 What can I serve this with?
You can serve this with some cooked basmati rice and naan bread to make it a really hearty meal, even for being vegetarian. I also love topping it with some fresh cilantro or fresh lime juice brighten it up!
If you're looking to add some extra protein, some Easy Baked Chicken Breast is a great option.
I'm also a big fan of using Cilantro Lime Cauliflower Rice as a substitute for rice and to add even more vegetables to the dish!
Looking for other vegetarian options for dinner? Try one of these: