This Air Fryer Asparagus is an easy way to make perfectly roasted asparagus. You'll never believe how quick it is to make asparagus in the air fryer!
Air Fryer Asparagus
This Air Fryer Asparagus recipe is a delicious take on an oven roasted asparagus side dish recipe. The best part is that it just takes a fraction of the time for the same crispy edges.
If you're short on time, or are just looking to speed up dinner, this air fried asparagus recipe will be on repeat in your house!
The Culinary Compass participates in several different affiliate programs. As an Amazon Associate, we earn from qualifying purchases.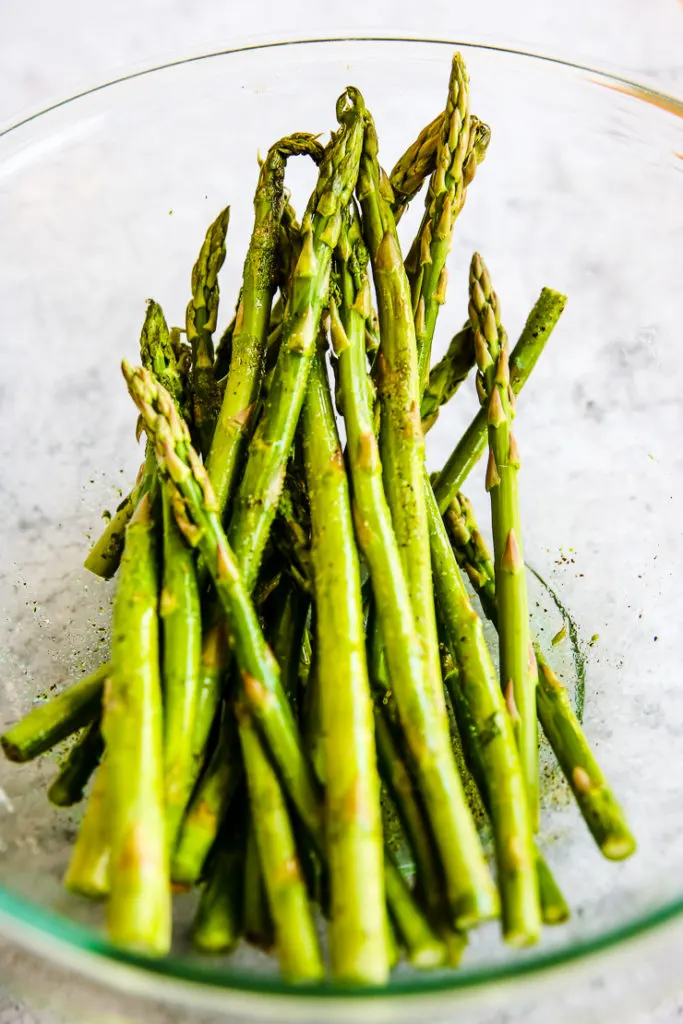 How should I trim the asparagus?
An easy way to trim asparagus is to actually just snap it! It's a quick way to ensure that you don't cook any of the woody ends from the asparagus.
To do this, you'll just put each end in each of your and and bend it. It'll snap right where that tougher part ends so there's no guessing needed.
You're definitely free to just take a knife and cut them, though! You'll just want to cut about a quarter of the way from the bottom to get rid of most of the woody ends.
Can I season this with other spices?
You bet! This just has olive oil, salt and ground black pepper to keep it easy, but you can season it with just about anything you'd like.
Parmesan cheese, minced garlic or garlic powder, and lemon are all always great ideas for asparagus. You can even add bacon if you'd like! This Air Fryer Bacon Wrapped Asparagus is perfectly crisp and full of flavor.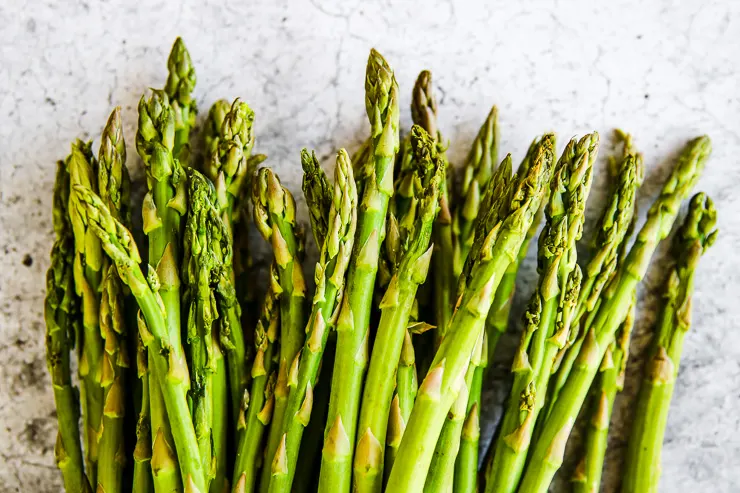 How to Cook Asparagus in the Air Fryer
It takes no time at all and just a few steps! You'll want to prepare your asparagus stalks by trimming or snapping off the ends.
In a bowl, you can toss the asparagus with olive oil, salt and pepper. Once that's done, just add to the air fryer basket in a single layer and cook for 7-8 minutes until you've reached your desired level of doneness.
How should I store air fried asparagus?
To store any left over air fried asparagus, just put it in a sealed container in the fridge.
Using the Snapware from Pyrex is my all time favorite meal prep and leftover options!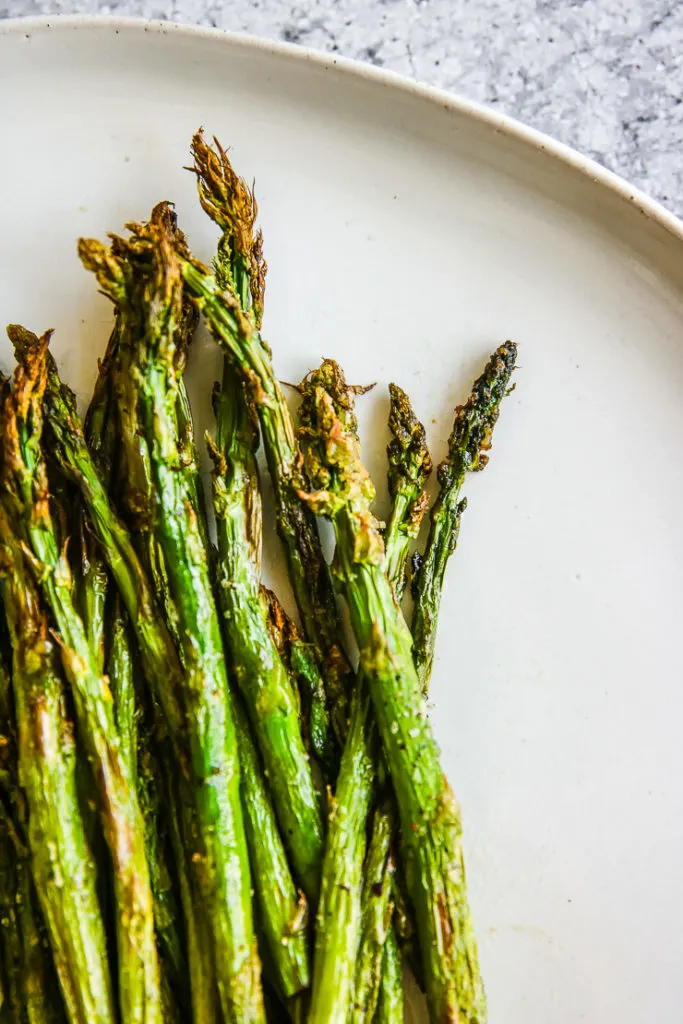 What can I serve this with?
If you're looking to add a protein to your dish, try this Air Fryer Sea Bass, Air Fryer Fish or Brown Sugar Garlic Air Fryer Salmon – any would be delicious with this air fried asparagus!
Looking for other veggie filled side dishes? Try one of these: