These Peppermint Oreo Truffles are the perfect holiday treat! The combination of Oreos, white chocolate, and peppermint is always a good idea.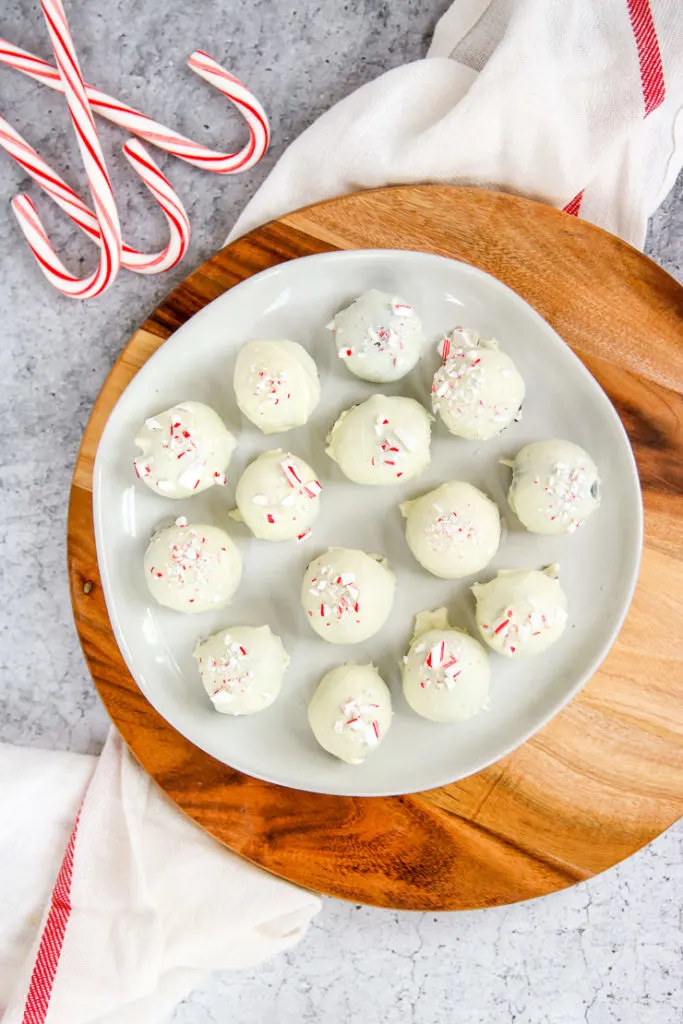 Peppermint Oreo Truffles
If you're looking for a treat that everyone will love, these Peppermint Oreo Truffles are the right place to start.
It's got a crunchy white chocolate shell that pairs perfectly with the peppermint favor and candy cane bits.
They're also super customizable so it can be suited for just about any flavor combination! Try out these Easy Brownie Truffles for another great truffle option!
The Culinary Compass participates in several different affiliate programs. As an Amazon Associate, we earn from qualifying purchases.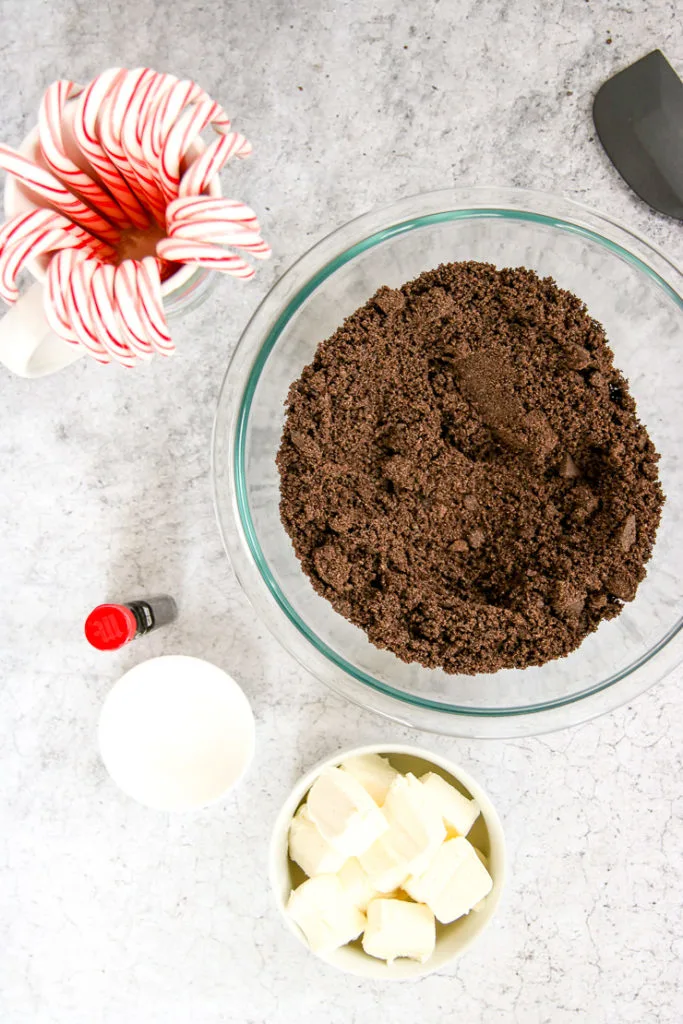 Do I need to use a food processor?
Not necessarily! It makes really quick work of crushing the Oreos and creating a fine ground powder, but doing it by hand is definitely an option.
You may have larger bits in the truffles, but it'll taste just as great. An easy way to do that is to put them in a Ziploc bag and smash them with a spoon or rolling pin.
Another option is using a blender. Try blending a few Oreos at a time to make sure that it doesn't get jammed, but that'll be another way to get a finer powder.
What kind of Oreos should I use?
Using the regular Oreos is usually what I gravitate towards for making these! They have about 36 cookies in the package.
Another option would be tracking down the mint filled kind for an extra layer of minty flavor! Chocolate or Dark Chocolate could also be delicious.
Is there a difference between mint extract and peppermint extract?
There is! Mint extract is a combination of spearmint and peppermint while peppermint extract only has peppermint flavor in it.
I'd avoid using mint extract here since the spearmint flavors often taste more artificial and would take away from the candy cane flavors.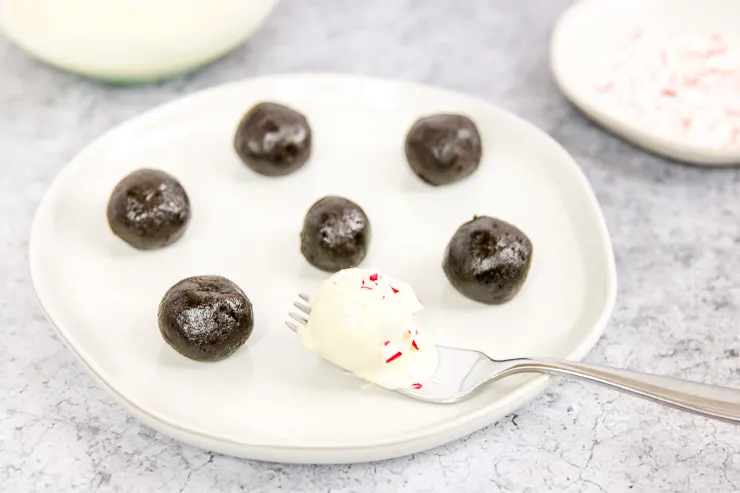 Do I need to put the oreo truffles in the frige before covering them?
I would! It helps makes sure that the oreo mixture doesn't mix with the white chocolate covering.
Even if you're able to put it in the fridge for 30 minutes, that'll help make the process a little more clean!
Do I have to bake the white chocolate peppermint oreo truffles?
You don't have to so you can save your oven space for cookies.
It only requires the stovetop or microwave to melt the chocolate and some fridge space to cool down the truffles.
What kind of white chocolate should I use?
There's a difference between white chocolate and white baking chips so keep an eye on that when buying them at the store!
Avoid using white chocolate chips as it is not as easy to cover the truffles and it's more finicky to work with.
White chocolate baking chips or white chocolate baking melts don't contain cocoa butter so they are more forgiving to bake with. It makes it easier to reheat without the worry of seizing the chocolate.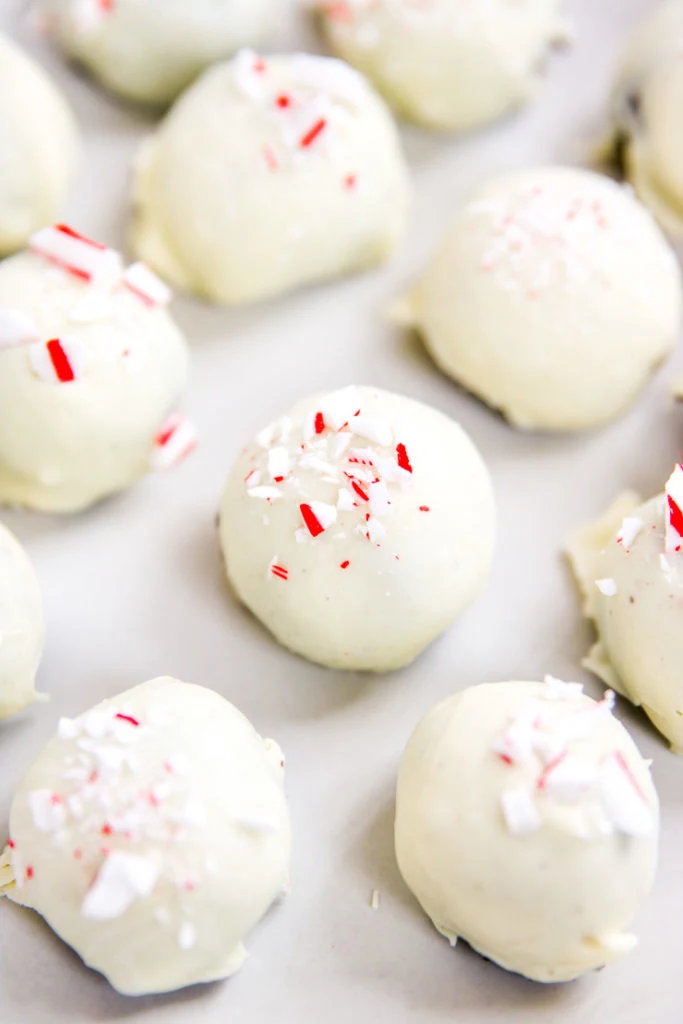 How should I melt the white chocolate?
There are two ways to easily melt the white chocolate. The first way would be to use a microwave proof bowl and heat the white chocolate in 30 second increments stirring between each.
After the first minute, drop down to 15 seconds each time. It shouldn't take more than 2 minutes to heat through entirely.
Another option is to use a double-boiler method. You'd want to use a heat proof bowl and sit it over a pot of simmering water.
Add in the white chocolate to the bowl and stir slowly until melted. This tends to be a little more forgiving!
Is there an easy way to coat the truffles?
The easiest way to coat the truffles would be to put them on a cooling rack over a cookie sheet and pour the chocolate over each. This will catch the extra chocolate so you can reuse it in case you run out to pour.
You could also hold each Oreo ball on a fork and pour the white chocolate over it. It does take a bit longer, but works just as well!
Unless the truffles are close to frozen, I would avoid dunking it directly into the white chocolate as it would mostly just make a mess.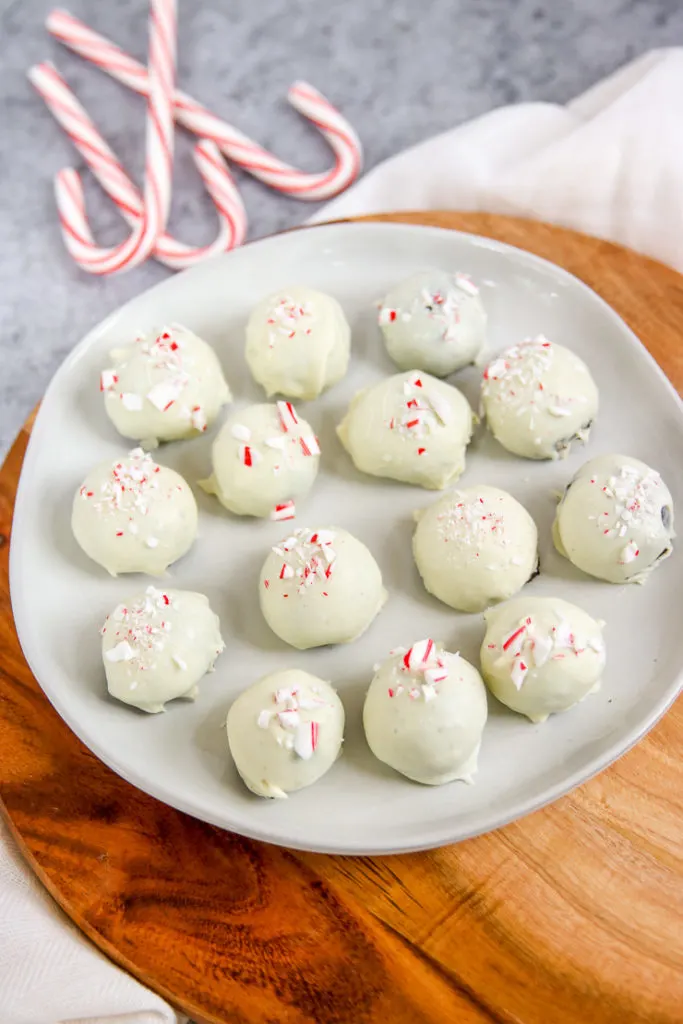 How can I decorate them?
Use crushed candy canes or crushed peppermint candy to make them festive! You could also use dark chocolate and drizzle that on top of the white chocolate coating.
How long do Oreo Truffles keep?
They can keep around 2-3 weeks in the refrigerator in an airtight, sealed container. That's, of course, if they last that long!
If they are in a sealed container and separated by wax paper, you can also freeze them up to 2 months.
Looking for other festive desserts? Try one of these: