Pecan Tassies are a bite-sized treat that are perfect for the holidays, or whenever you're looking for a mini pecan pie! These pecan tarts are filled with a brown sugar filling that you'll love.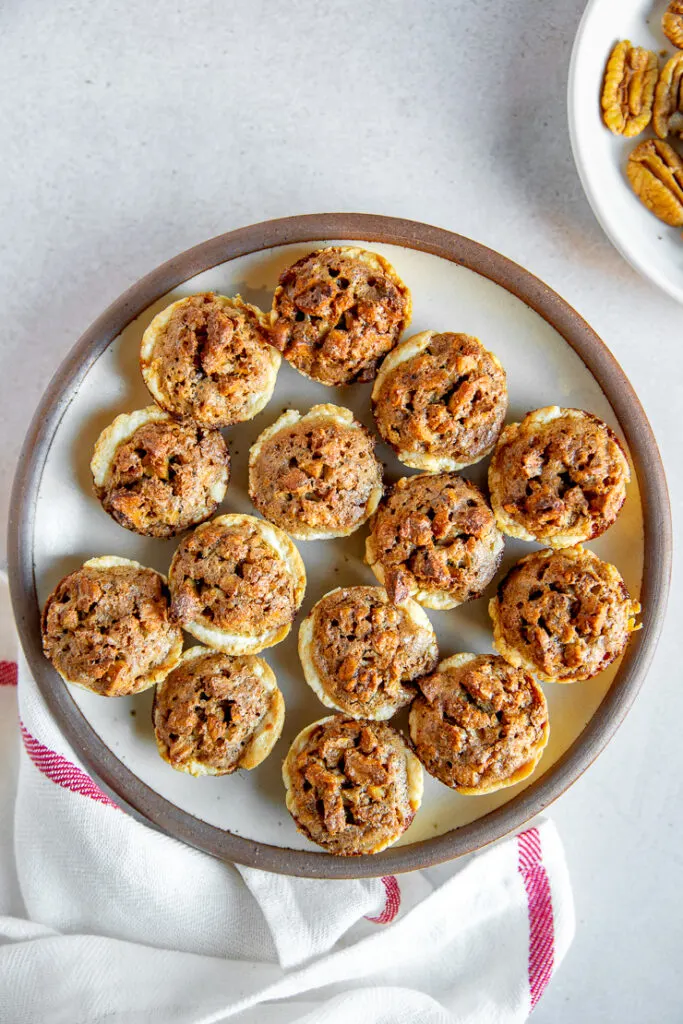 Pecan Tassies
Every winter, my grandpa send me and my family a box of fresh pecan halves and these Pecan Tassies are the rising star of pecan desserts we've made with them!
They are made with a rich, buttery crust with just a bit of tang from the cream cheese. The sweet pecan filling has a perfect crunch from the finely chopped pecans and sweetened with brown sugar and vanilla.
Once baked, they've got a crispy, flaky crust, and pecan pie like filling that'll sure to be a favorite for holiday gatherings or a special occasion. They're great on their own, warm or cold, or as a side to a cup of vanilla ice cream!
The Culinary Compass participates in several different affiliate programs. As an Amazon Associate, we earn from qualifying purchases.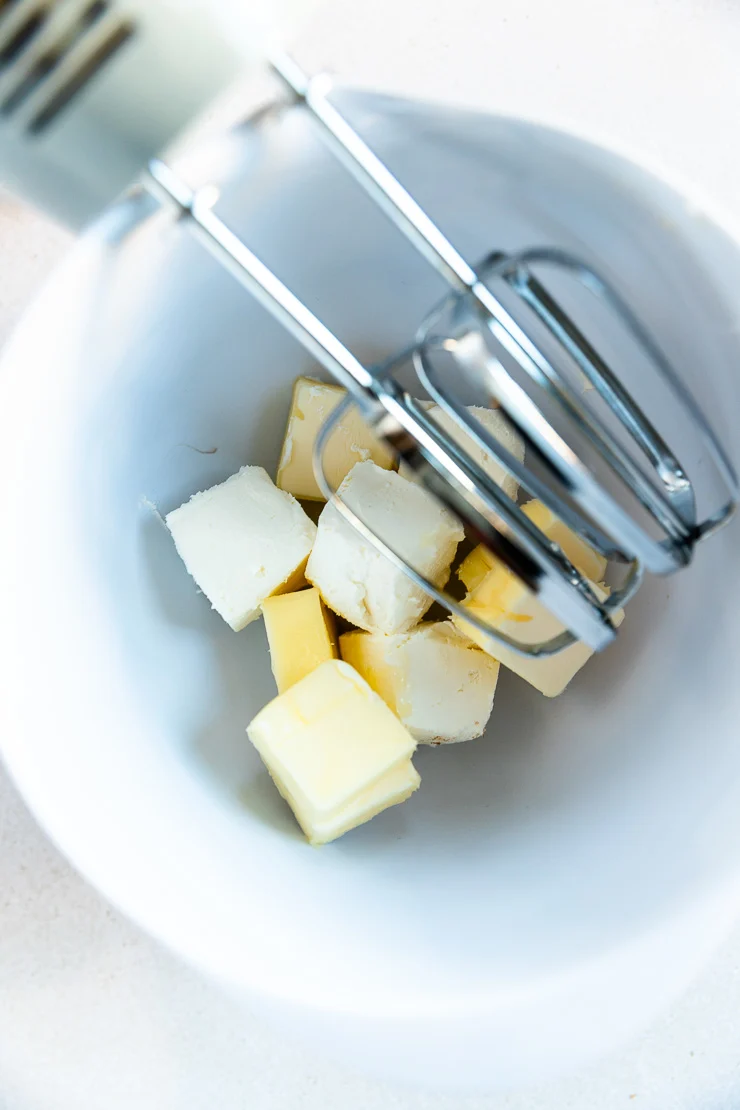 What are pecan tassies?
Pecan tassies are similar to pecan pie in flavor, but made in a much smaller scale! For that reason, they're great to bring to holiday parties.
They're a traditional southern dessert that's more of a two-bite cookie than it is a pie. They're a great option for gifting, too, if you love doing cookie swaps, or gifting baked goods!
Ingredients for Pecan Tassie Recipe
You'll need a few ingredients to make this pecan tassies recipe:
Butter
Cream cheese
All-purpose flour
Brown sugar
Egg
Vanilla extract
Diced pecans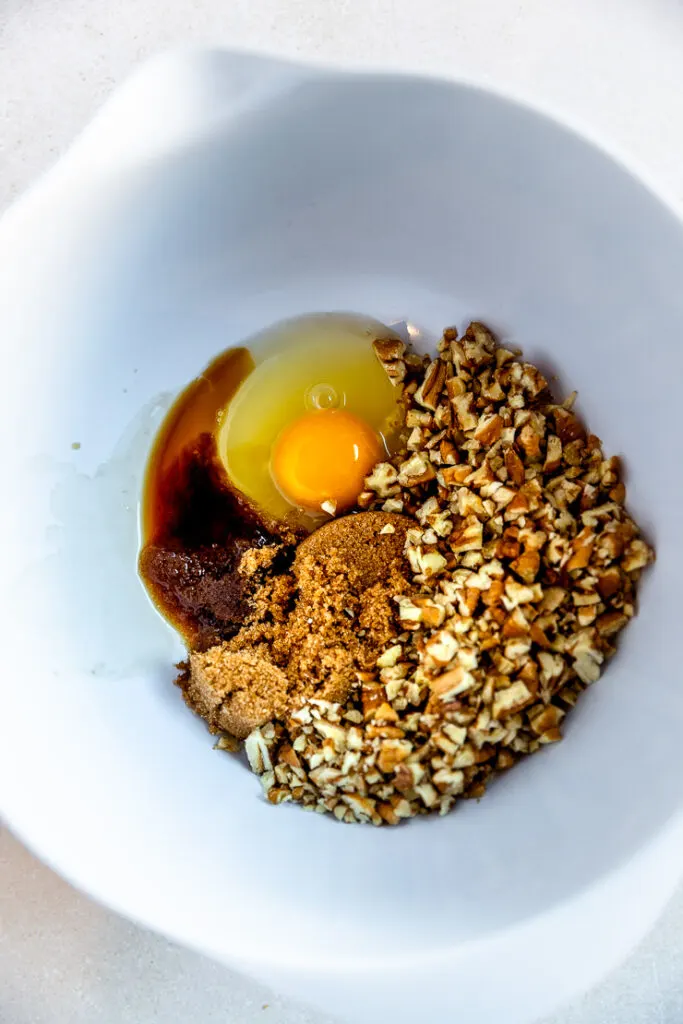 Ingredient Substitutions and Variations
Some recipes call for using sour cream instead of cream cheese so that's an option if you don't have any cream cheese. White sugar, maple syrup, or corn syrup can be swapped out for the brown sugar in a pinch.
Try adding some cinnamon or other warming spices to the dough for even more flavor! Swap out the pecans for other diced nuts like walnuts, hazelnuts, macadamia nuts, or cashews. Adding diced dried fruit can also change up the flavor!
Using a frozen tart shell could also make this a breeze, though you'll be missing out on the great tart dough.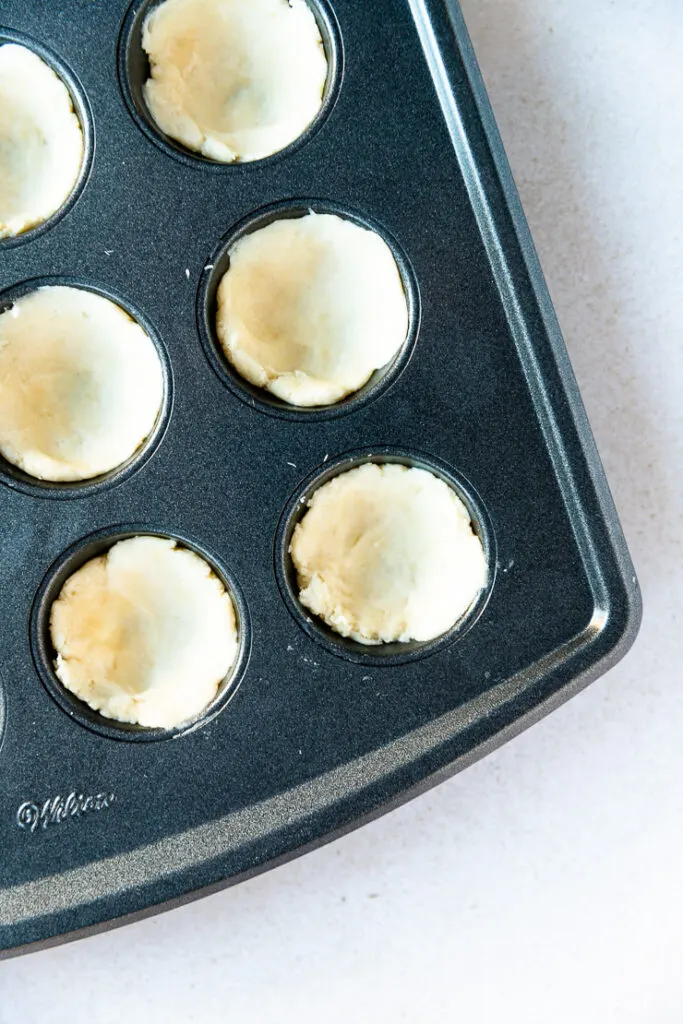 How should you store pecan tassies and how long do they last?
Pecan tassies can be stored in an airtight container at room temperature. They will last for about 3-4 days when stored this way.
If you want to keep them fresh for longer, you can store them in the refrigerator for up to 1 week. You can either serve them cold from the refrigerator which gives it a nice gooey filling, or slightly warm them in the oven before serving.
Can I freeze pecan tassies?
Definitely! To freeze, place them in a single layer on a baking sheet and freeze until solid so they don't stick together.
Once they are frozen, transfer them to a resealable plastic bag and store them in the freezer for up to 3 months. To serve, thaw them in the refrigerator overnight and then warm them in the oven before serving.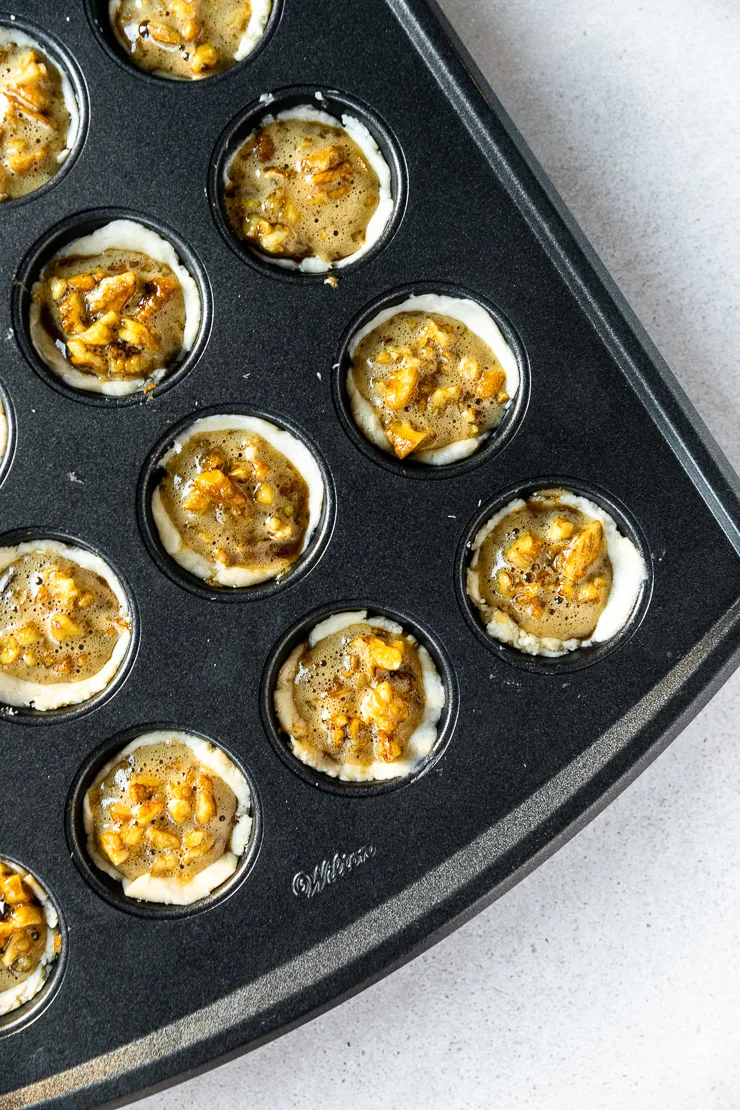 More Pecan Desserts:
How to make Pecan Tassies
To make pecan tassies, cream together the room temperature butter and cream cheese using an electric mixer or hand beater. Gradually add flour, stirring until a soft dough forms. You may need to use your hands to help the dough come together.
Set the dough in the refrigerator while you make your filling. In a small bowl, whisk together brown sugar, egg, and vanilla extract then stir in your diced pecans.
Divide your dough into 24 equal dough balls and press each piece into each spot of a miniature muffin tin and then equally spoon the filling ingredients into each.
Bake until the crust is golden brown and the filling is set. Let the pecan tassies cool in the mini muffin tins before removing them to a wire rack to cool completely. You may need to use a butter knife or paring knife to help get them out of the mini muffin pans. Enjoy!