This Fall Veggie Pizza is probably my new favorite dish for the fall! It's packed with all sorts of flavors that make it unlike anything you've ever had before. The combination of fall veggies and variety of toppings give it such a kick.
I'm excited to have teamed up with the Sunday Supper Movement for this post! We've brought you over 50 different types of pizza and who doesn't love pizza. Scroll to the bottom of the post to read through all of the different options! Huge thanks to Coleen Hill of The Red Headed Baker for putting this together this week!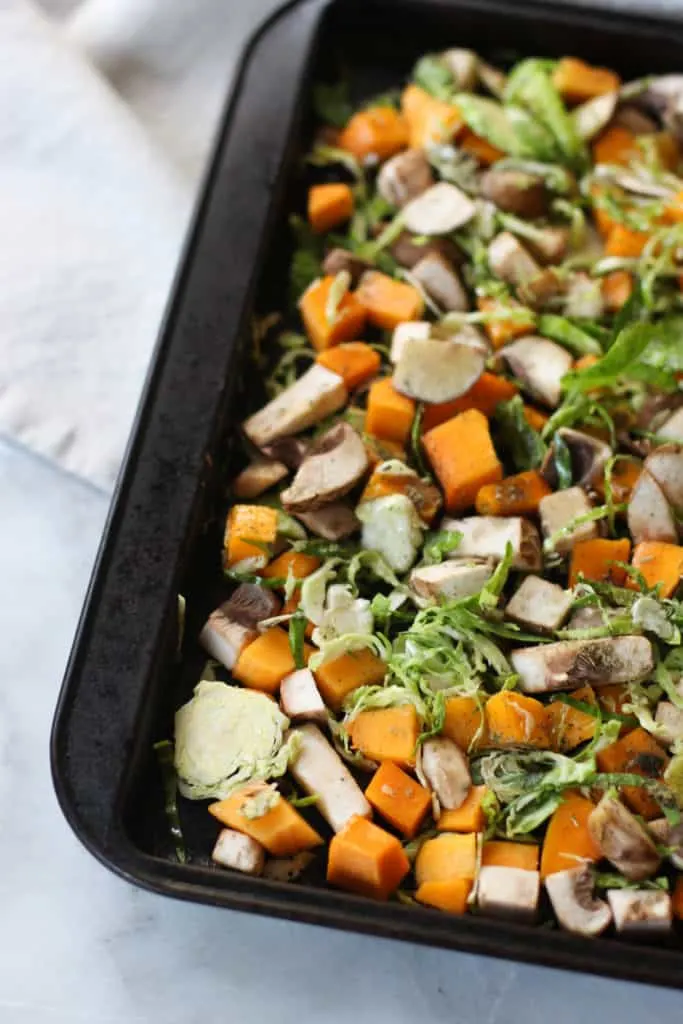 I'm a huge fan of roasted butternut squash and mushrooms so those were an obvious choice to add. I've never tried shaved brussels sprouts, but thought the roasted bitterness would even out some of the sweetness.
They get roasted in some of the best fall flavors to really tie it all together. And for the record, shaved brussels sprouts might be one of my new favorite thing.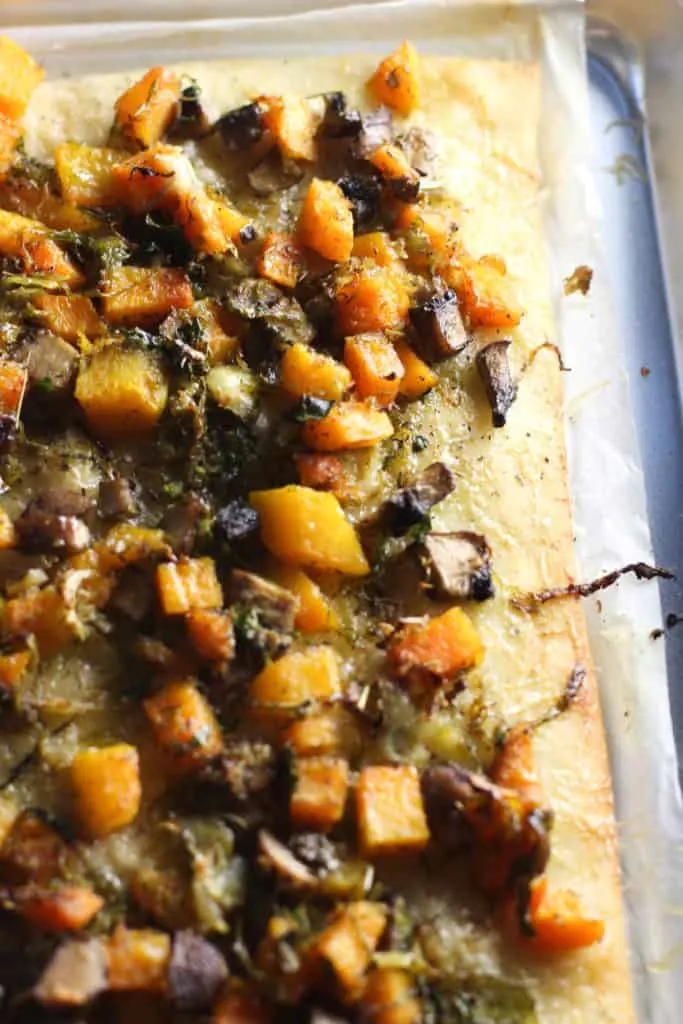 Oh and let's talk about the gruyere and parmesan ? ? ?
I loaded up the dough with a ton of the cheese because why not. The earthy and smokey flavors of both of them go great with the roasted veggies.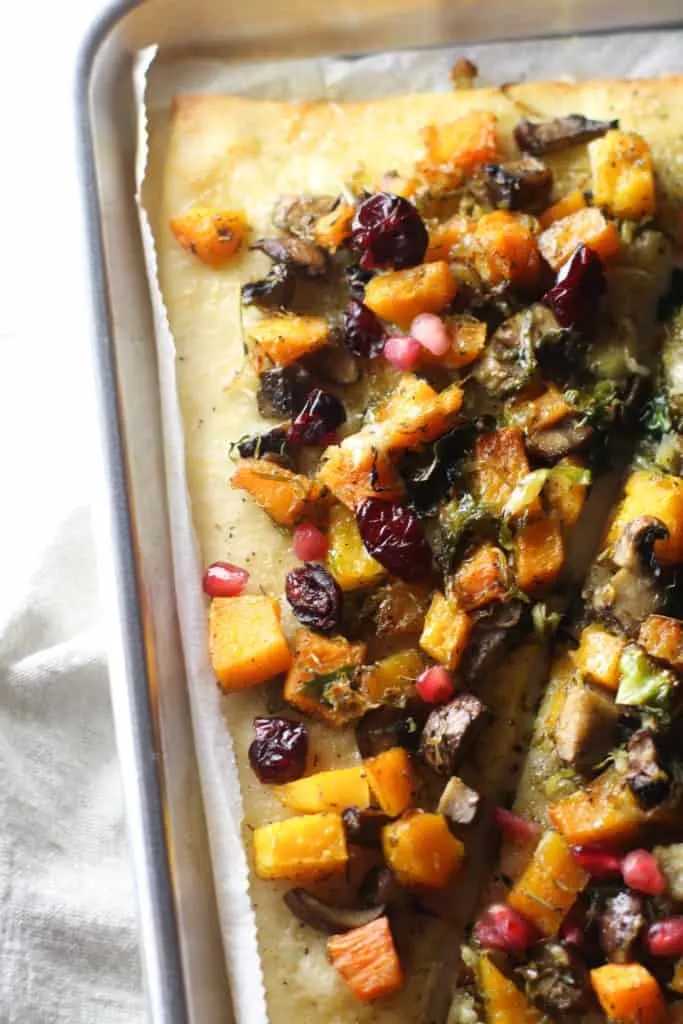 My favorite part of this whole pizza is probably the toppings you put on once it's done cooking. Pomegranate arils, dried cranberries, crushed walnuts, and balsamic glaze.
I went crazy trying new stuff and it was wonderful. They balance out the savory veggies with the sweetness and crush and acidity. ? ? ? More heart eye emojis because I absolutely love this pizza. Be sure to tell me what types of toppings you add!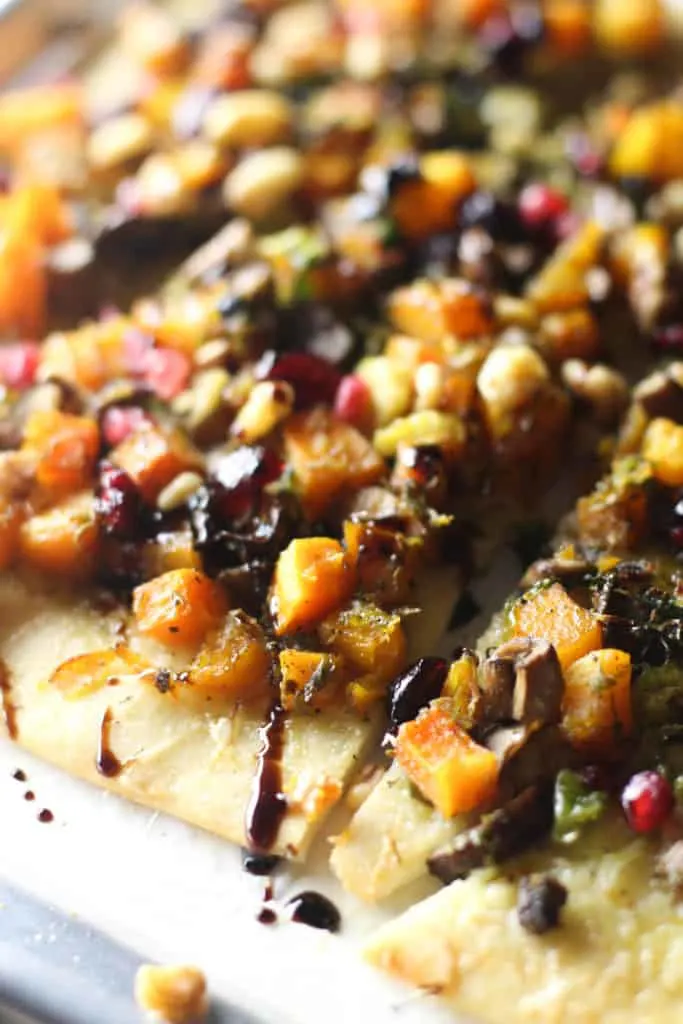 Scroll through to find more pizzas to try and visit some of the other Sunday Supper Tastemakers websites!
Appetizers
Breakfast
Condiments
Desserts
Mains