This Starbucks Medicine Ball Tea recipe is perfect for colder days. It only takes a few ingredients to make a copycat Honey Citrus Mint Tea.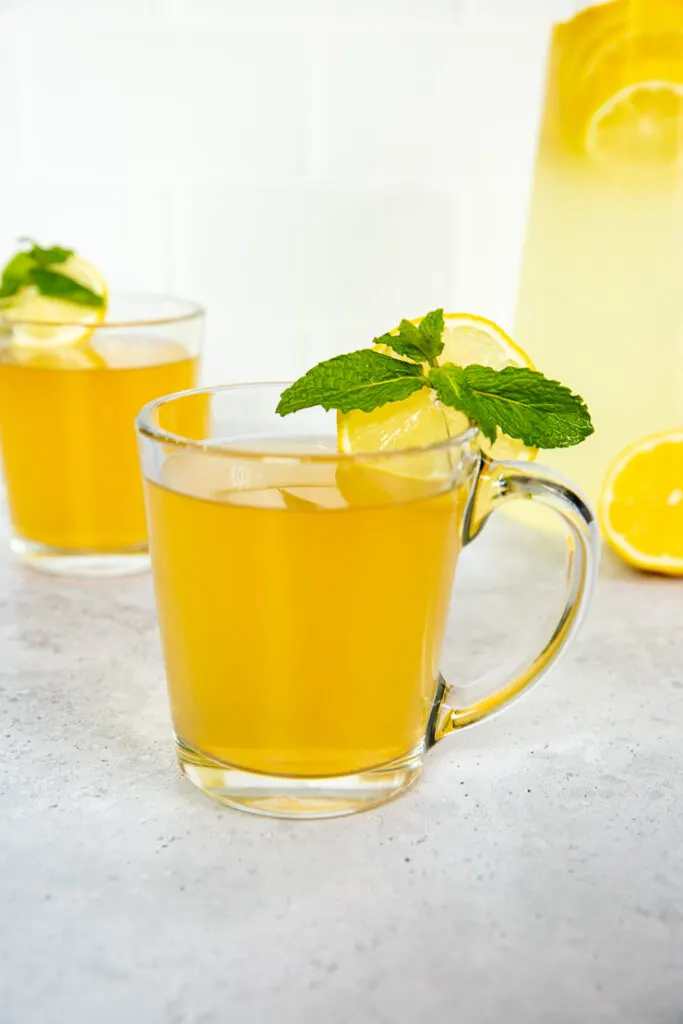 Copycat Starbucks Medicine Ball Tea
If there's one downfall to fall and winter, it's the fact that we know cold and flu season is just around the corner. This Starbucks Medicine Ball Tea recipe has been on repeat in my house to help combat it!
The best part about it is that it just gives peak cozy vibes, even if you're not feeling under the weather or using it as a cold buster. It's hard to beat the citrusy lemonade mixed with the mint green tea and herbal tea bags.
Starbucks realized how many people loved ordering the Medicine Ball and moved it from their secret menu to their permanent menu. You'll find it listed as the Honey Citrus Mint Tea.
The Culinary Compass participates in several different affiliate programs. As an Amazon Associate, we earn from qualifying purchases.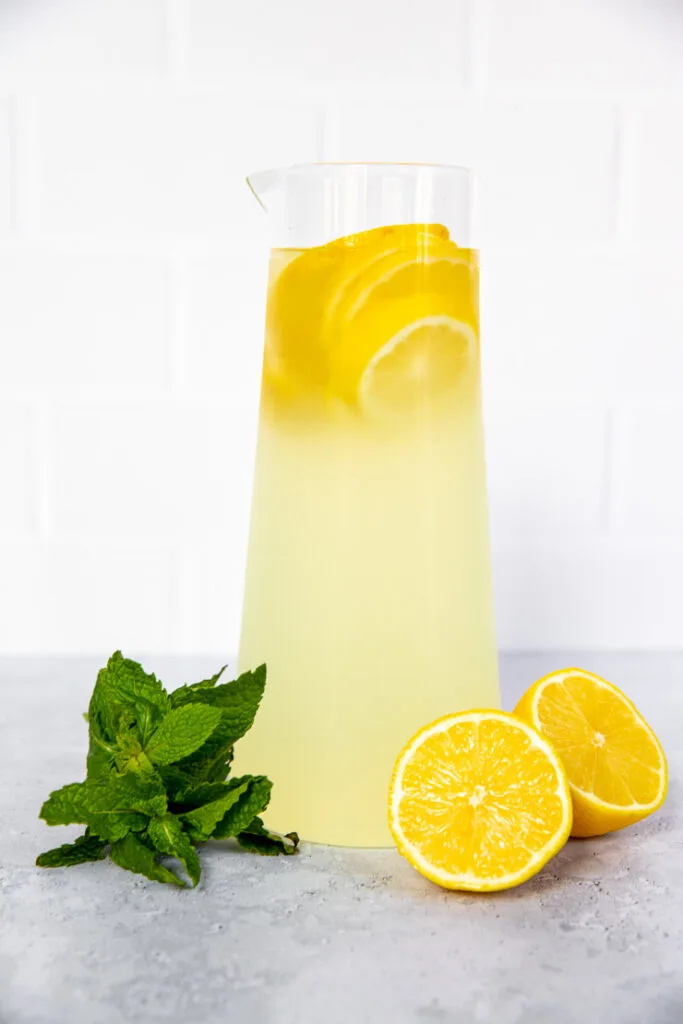 What ingredients do you need to make a copycat medicine ball?
You'll only need a few ingredients to make the Starbucks Medicine Ball at home:
Water
Lemonade – Simply Lemonade is a great option.
Teavana Jade Citrus Mint Tea
Teavana Peach Tranquility Tea
Honey
You should be able to find the Teavana tea at your local grocery store so you can make it at home.
Variations for the Copycat Starbucks Medicine Ball
Some teas are made with a pump of peppermint syrup at Starbucks to help with a sore throat or clear their sinuses.
If you don't have peppermint syrup at home, you could also use the tiniest bit of peppermint extract to help recreate that flavor.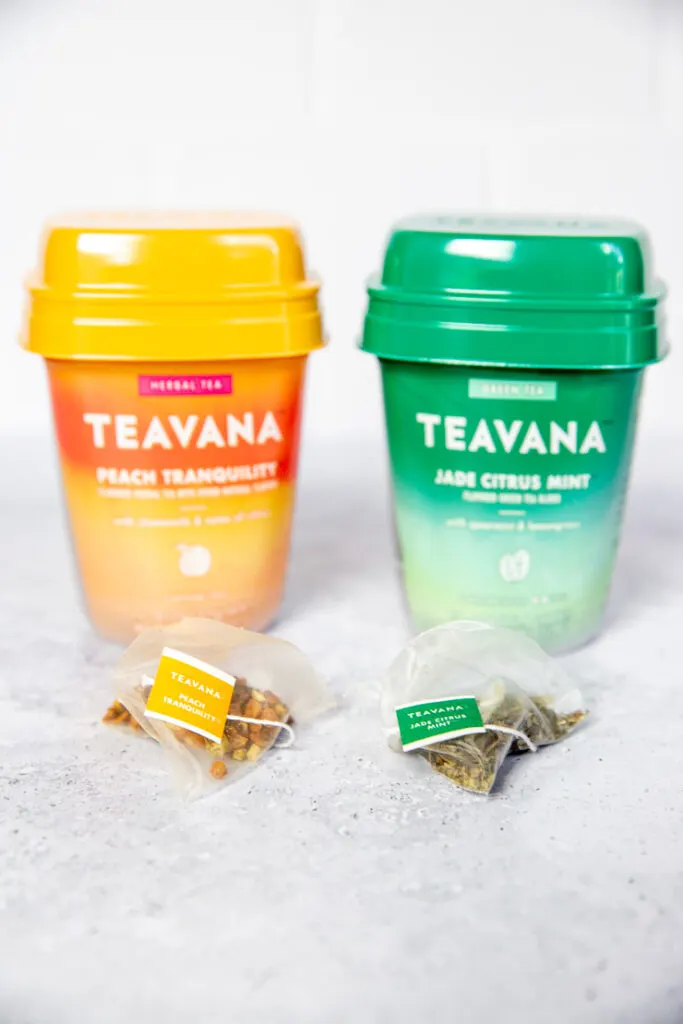 Does it matter how you heat the lemonade for the copycat Starbucks medicine ball recipe?
If you're a coffee connoisseur and have an espresso machine at home, you can steam the lemonade using the steam wand.
When I'm feeling up for it, you can make a big batch on the stove to just gently simmer and warm it up.
When I'm feeling under the weather, I stick the water and lemonade into a microwave friendly mug like a Pyrex and heat it up!
The flavors should all be pretty similar regardless of the way that you heat up the lemonade and water together.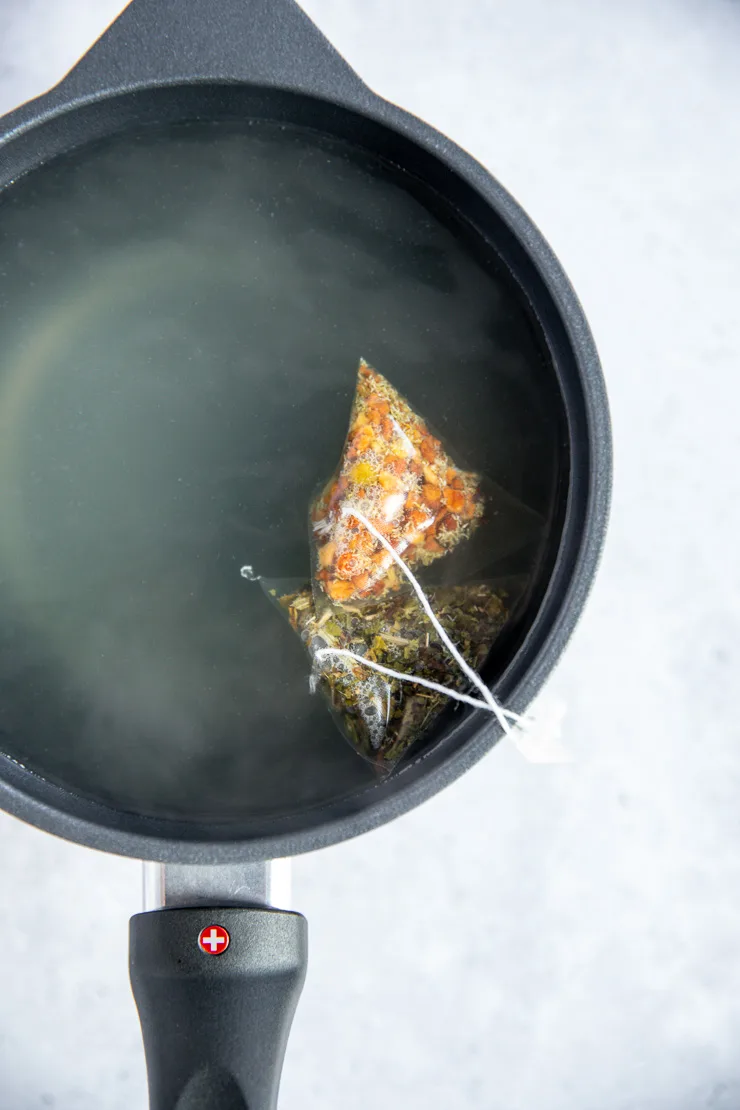 How do you order a Medicine Ball from Starbucks?
Ordering a Medicine Ball from Starbucks is a lot easier now that they've added it to the menu! It used to be a little more complicated when it was on the Starbucks secret menu to the scene and not everyone knew about it.
By now, the Medicine Ball is probably understood if you were to ask for that. If you're looking to order it in person or on the app, you'll just want to look for the Honey Citrus Mint Tea.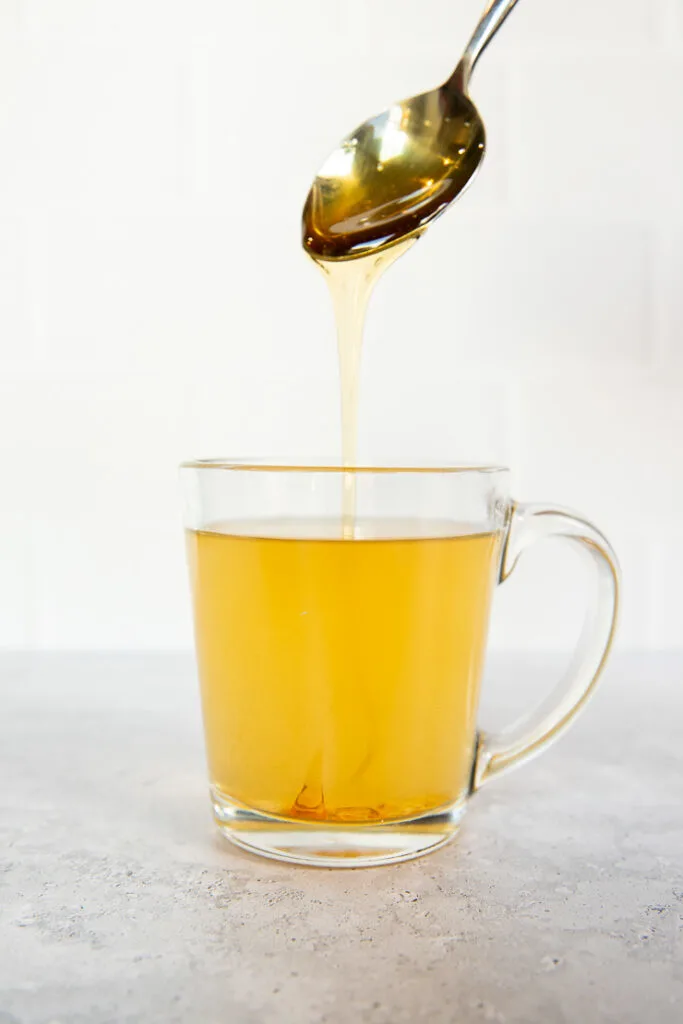 Does it actually help with a cold or flu?
It sadly won't cure any cold or flu, but it can definitely help with a sore throat with the honey! The added Vitamin C from lemons can help boost immunity too.
It's hard to beat holding a warm tea when you're sick! The mint and peach flavors will just make you feel better smelling it.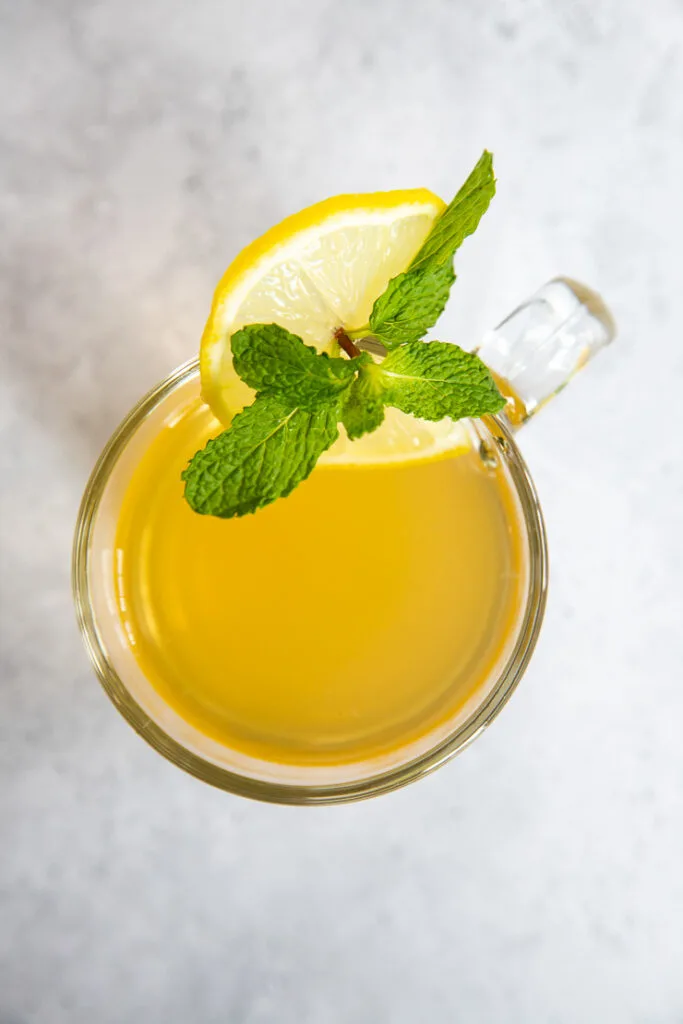 How to make a Starbucks Medicine Ball Tea at Home
Making a Starbucks Medicine Ball at home only takes a few steps!
First, you'll want to heat your water and lemonade together in whatever way you're feeling up to. I usually add the combined water and lemonade to a small saucepan and bring it to a simmer, or you can also microwave it in a large mug or Pyrex.
Once that is warmed, you'll want to steep your tea bags for about 3-5 minutes. Remove the tea bags then add in honey and stir until it's dissolved. If desired, you can stir in some peppermint syrup or extract at this point too.
Serve warm and soak up all of those cozy vibes!