Shoutout to the awesome folks at Jennie-O for supplying this great All Natural Turkey Sausage! All opinions are my own.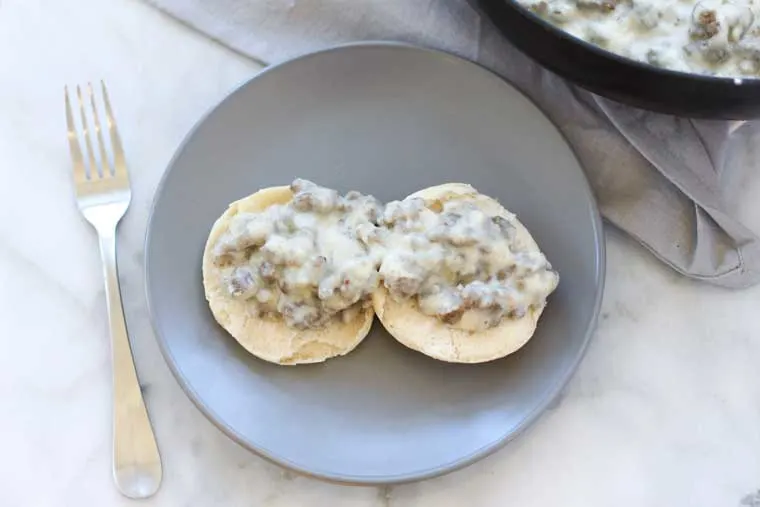 Having gone to college in the south and growing up with a southern half of the family, biscuits and sausage gravy is one of my favorite brunches.
With Jennie-O's All Natural Turkey Sausage you can now enjoy this brunch guilt-free!
It's perfectly spiced meaning you only need three (yes three) ingredients to pull together the gravy!
You won't find an easier brunch. This 3 Ingredient Turkey Sausage Gravy is now a staple in my household and it will be in yours too!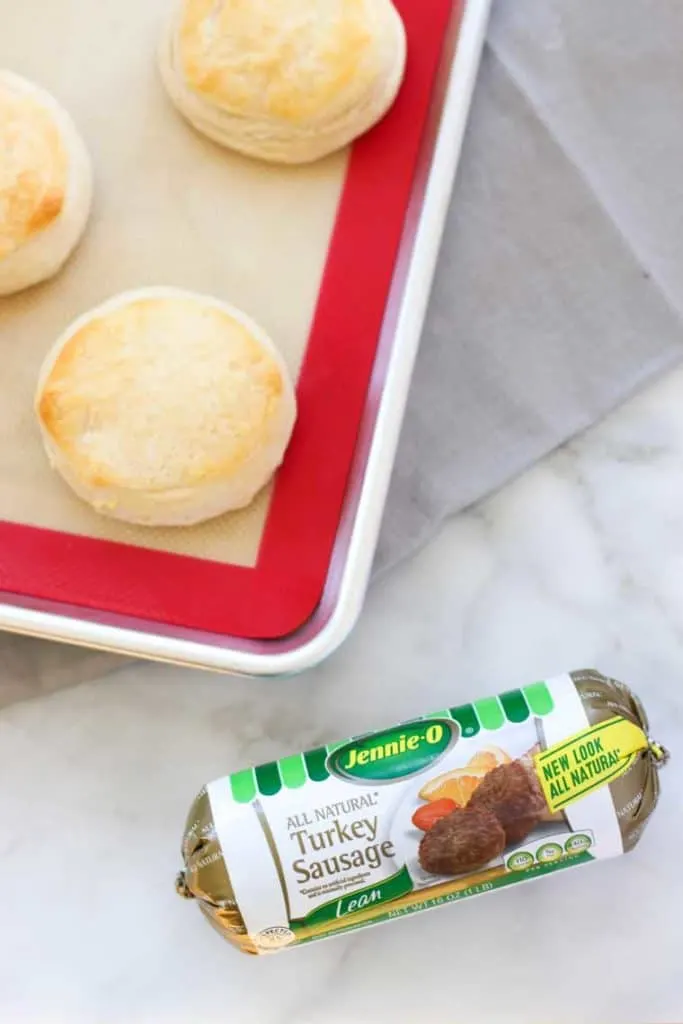 I really can't say enough good things about this Turkey Sausage.
Weekends are for spending time with family and friends so having a brunch that comes together so quickly with so little ingredients makes me happy.
Brunch should be about the conversations around the table, not measuring meticulous ingredients!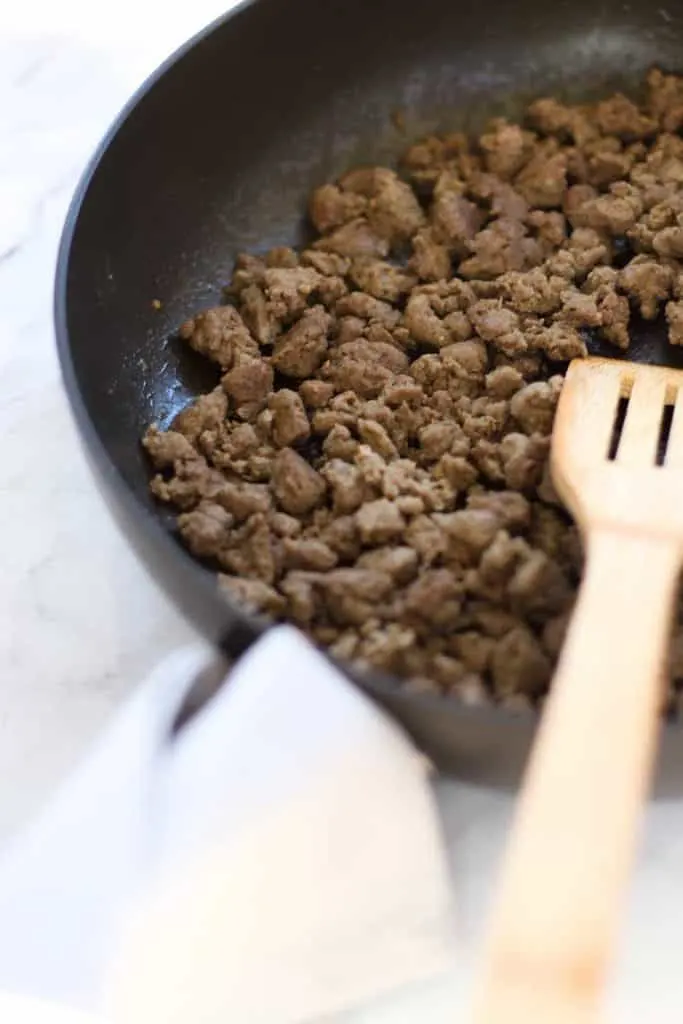 Now, you guys, I always thought making gravy involved long tedious steps in order to create it.
Boy, was I wrong.
Just cook up the sausage and thicken with flour and milk!
If you're feeling really fancy you can make your own biscuits, but I usually feel wayyy too lazy for that Sunday morning.
Making this with regular sausage I would usually remove the sausage with a slotted spoon and put it on a paper towel to remove the grease. With the turkey sausage I didn't have to!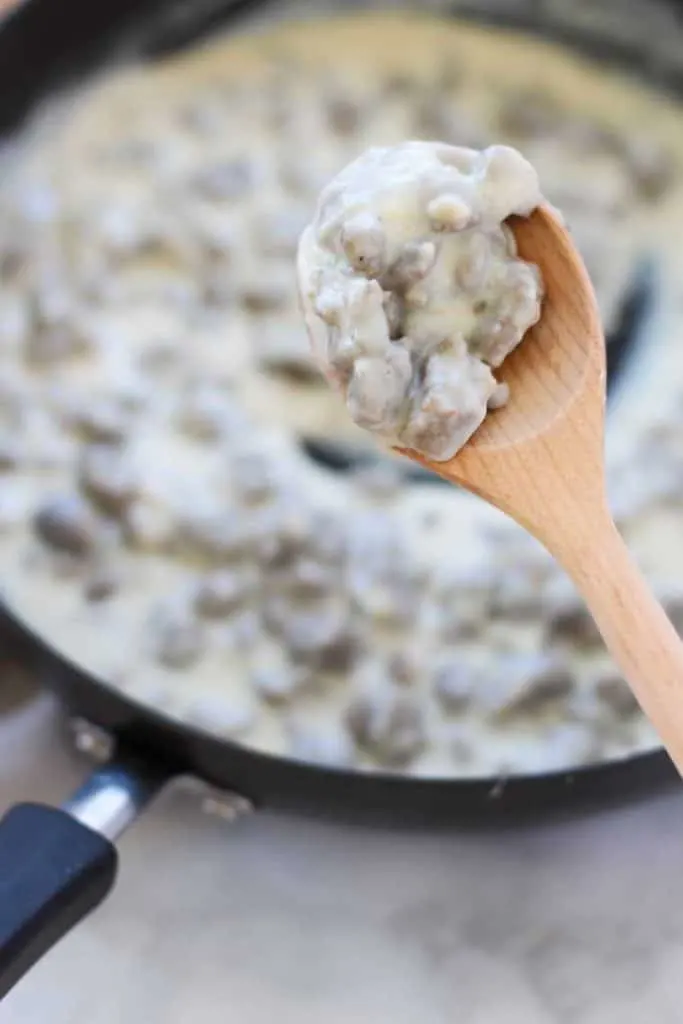 What's even better is that you can customize it more to your taste.
If you like runnier gravy, add another cup of milk, but the same amount of flour.
If you have a hungrier bunch, add another cup of milk and two more tablespoons of flour to thicken it.