This post first appeared over at Eazy Peazy Mealz where I'm a contributor.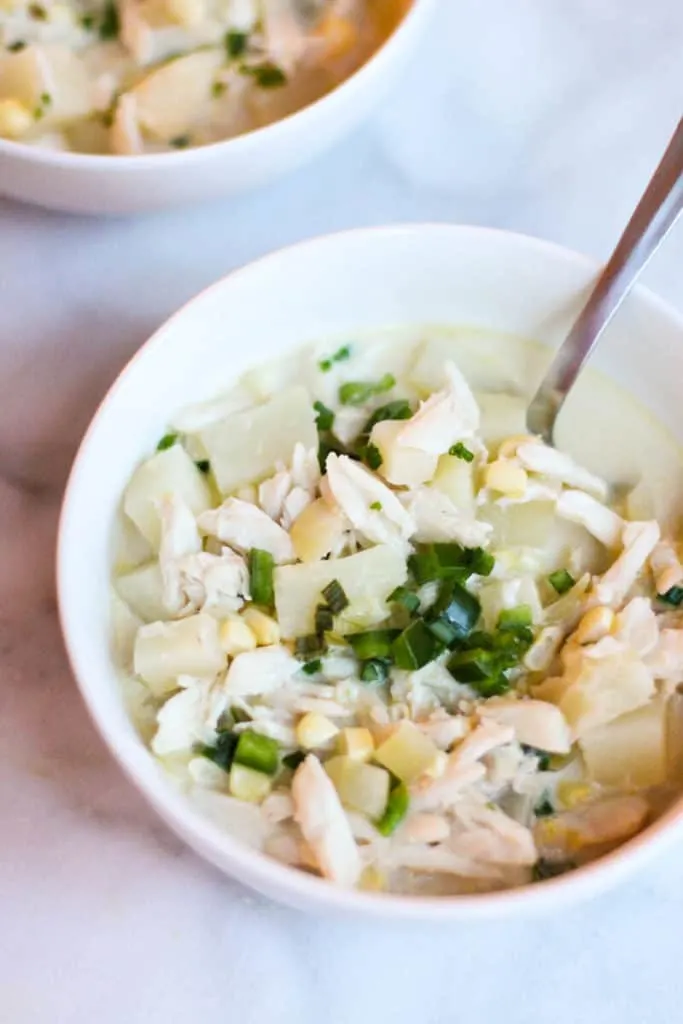 With one day left in summer, I figured why not cap it off with one of my favorite summer meals! I live in Maryland and as soon as summer hits, it's crab season! Crabs to me have now become a symbol of sitting down for a big meal with people you love and great conversation.
Getting whole crabs to sit down and pick is usually the treat of the summer. In the meantime, I love to make this Corn and Crab Chowder as a great way to incorporate the fresh crab and sweet corn straight from the farmer's market.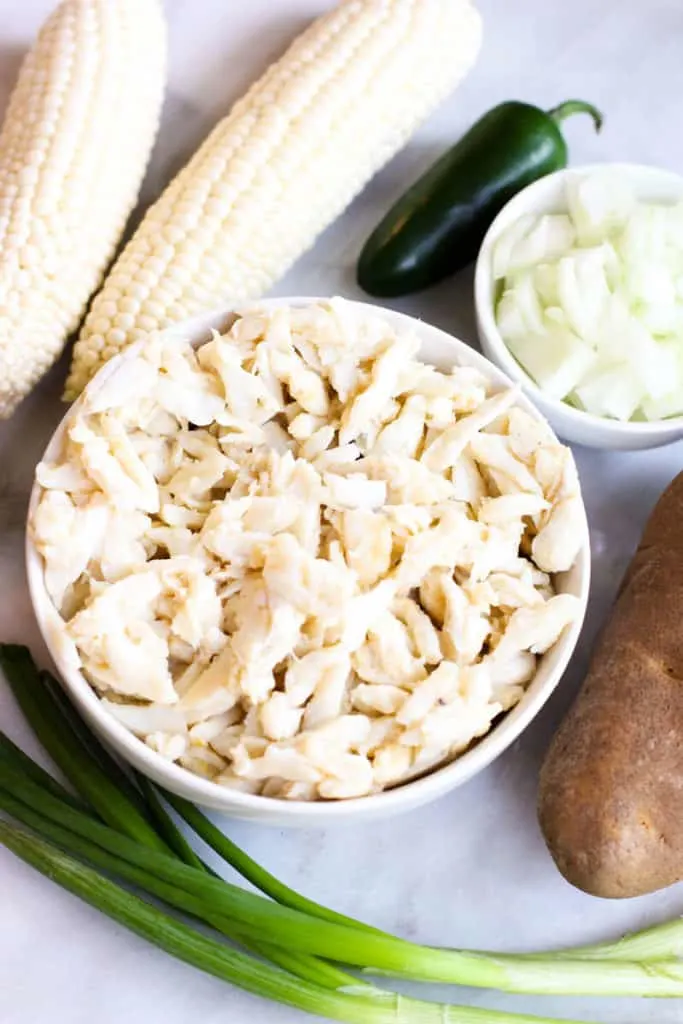 There are so few ingredients, but they come together to make big flavor! Just throw together some corn kernels, potatoes, green onions, jalapenos, crab meat, chicken stock and cream for this light, but hearty dinner. Once the prep work is done, let the ingredients work together to make the flavor even better.
I love the fact that all you need is a little salt and pepper to season it. If you want to add anything, try Old Bay. You'll be transported to Maryland instantly.. We love that stuff here! We put it on seafood, veggies, popcorn… and a brewery is even making a beer with it!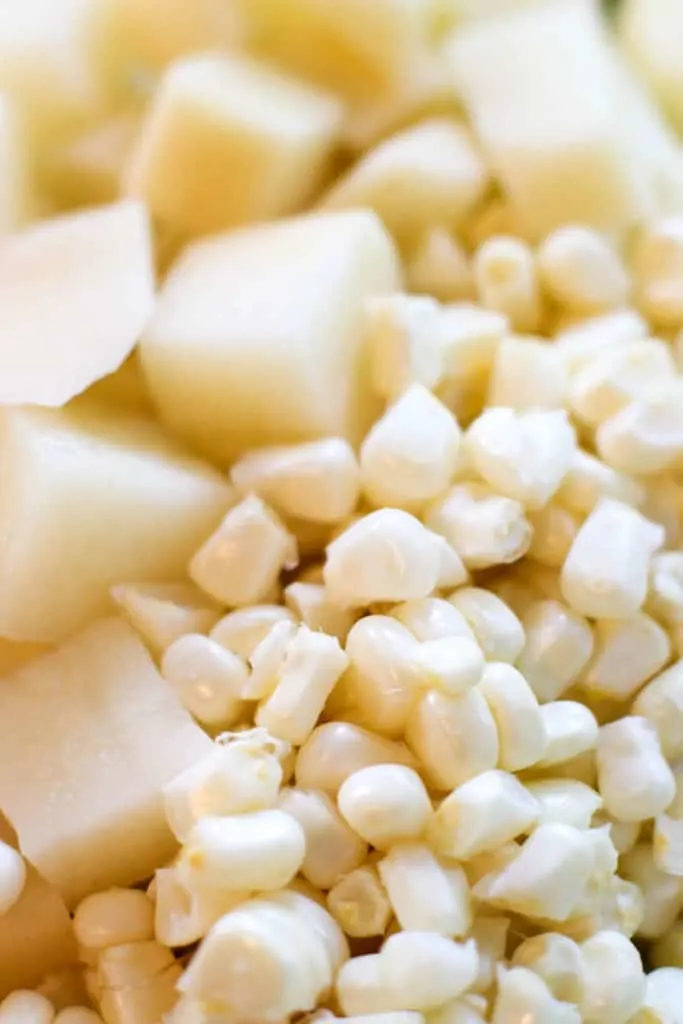 It's simple enough to keep these ingredients, but feel free to add more of those wonderful summer veggies that you get while at the farmer's market! Looking at you summer squash and peppers.
Obviously corn from a can will work, but fresh is the best! I usually use sweet corn which goes great with the crab, but any fresh corn is preferable. You can even try grilling the corn beforehand to give the chowder a more smokey flavor!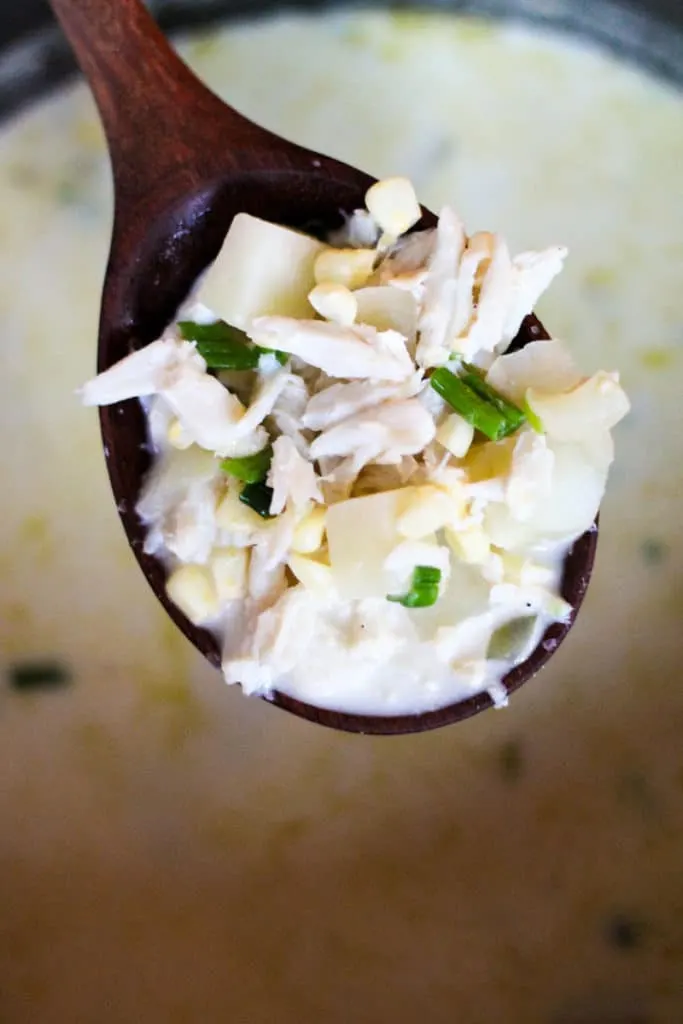 If you time it right, a bowl of this soup while watching the summer thunderstorms is the most relaxing meal you can have this summer. The only way to make it better is by putting it in a bread bowl! Talk about all the heart eye emojis.
Try out this Shrimp and Corn Bisque if you want to change it up with the addition of shrimp, too!