Ever wonder what the difference is between Creole Seasoning vs Old Bay is? Learn more about each and how to use them in different dishes!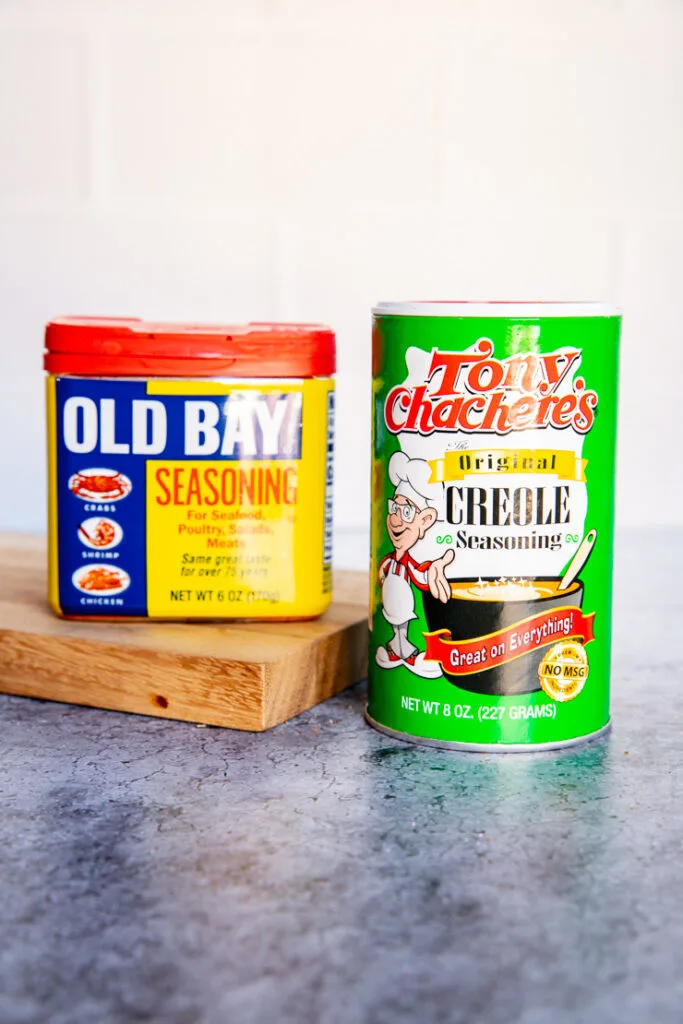 Creole Seasoning vs Old Bay
Growing up in Maryland, Old Bay seasoning can be found on just about any menu at any restaurant you go to.
Creole seasoning is another regional favorite from Louisiana that is close in ingredients, but different in their overall flavor profile.
You'll often see recipes call for one or the other, but they are different enough to want them each in your spice rack!
If you try them each individually, you'll know the difference and can taste all of the different flavors that each provides.
Creole seasoning tends to lean spicier with the peppers that are used, while Old Bay seasoning tends to lean a little more salty with the celery salt as its main ingredient.
The Culinary Compass participates in several different affiliate programs. As an Amazon Associate, we earn from qualifying purchases.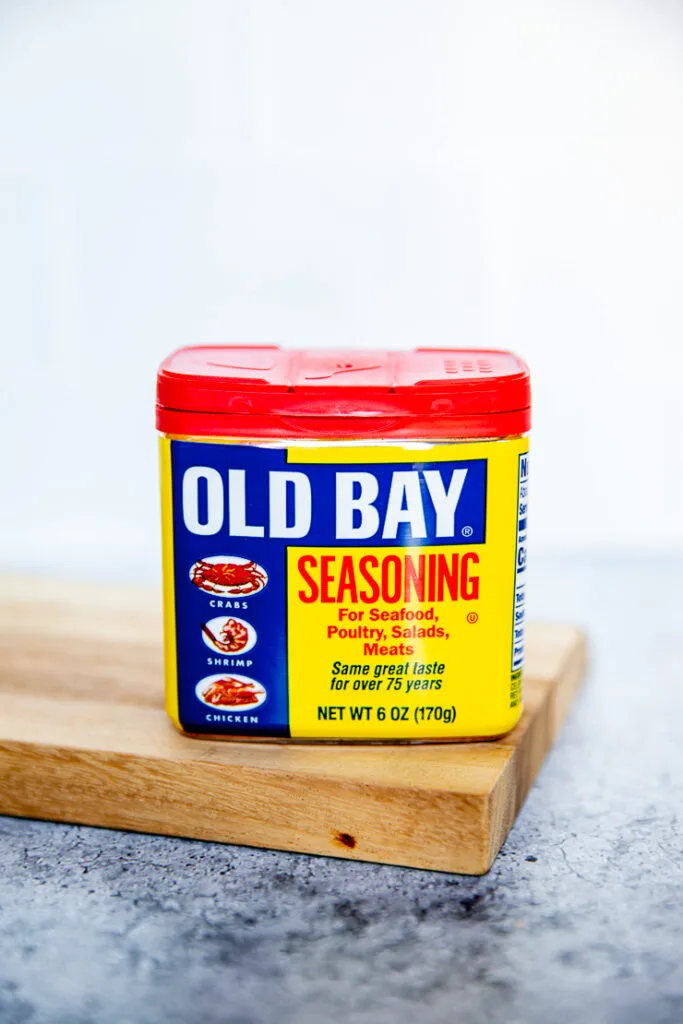 What is Old Bay?
Old Bay Seasoning is a blend of spices and herb created by McCormick & Company. They're based in Baltimore, Maryland right on the Chesapeake Bay.
The spice company markets its seasoning "For Seafood, Poultry, Salads, Meats." If you're from Maryland, you already know that's true! We can put it on anything and everything. Think crab cakes, french fries, deviled eggs, shrimp boils, Bloody Marys, fried chicken, dry rub for meat… really anything.
The complex flavor profile's main ingredients include a blend of celery salt mixed with black pepper, crushed red pepper flakes, paprika, and other spices that spice giant McCormick notoriously keeps exclusive.
While the remaining ingredient list is a secret, most copycat recipes call for key ingredients like ground dry mustard or mustard seed, mace, nutmeg, bay leaves, white pepper and cardamom, too.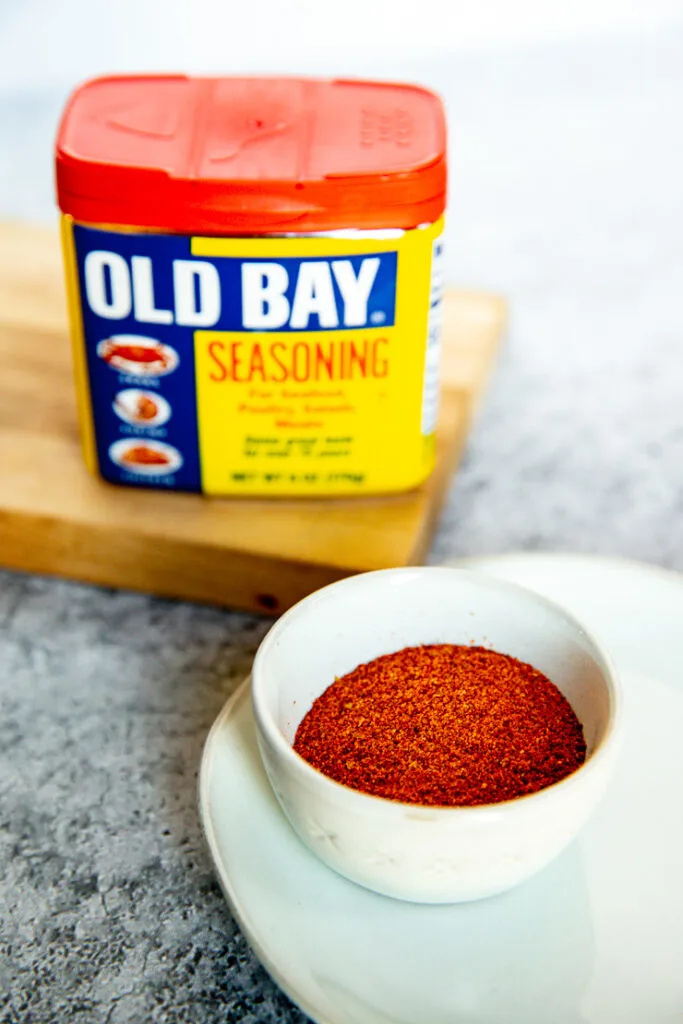 What is Creole Seasoning?
Creole seasoning is a key ingredient to the Creole cuisine that originates in New Orleans, Louisiana.
Creole cuisine takes its influences in both the cooking techniques and flavors from all of the populations present in New Orleans before the time of the Louisiana Purchase including enslaved Africans, Native Americans, French, Spanish, and Caribbean.
Some popular Creole dishes include red beans and rice, jambalaya, gumbo, and blackened seasoning. Many Creole dishes include using a type of light roux and the trinity which includes onion, celery, and green bell peppers.
Creole seasoning blends can vary from chef to chef or even within the regions. Most variations include common ingredients like black or white pepper, red peppers like cayenne pepper, garlic powder, onion powder, paprika, dried oregano, dried thyme, dried basil, and dried parsley.
You might run into the famous Tony Chachere's Creole Seasoning in your local grocery store which has a blend of salt, red pepper, black pepper, chili powder, and garlic.
Creole seasoning is also slightly different than cajun seasoning. Most cajun seasoning blends tends to be more pepper forward while creole seasoning tends to have a mix of herbs within the spice blend.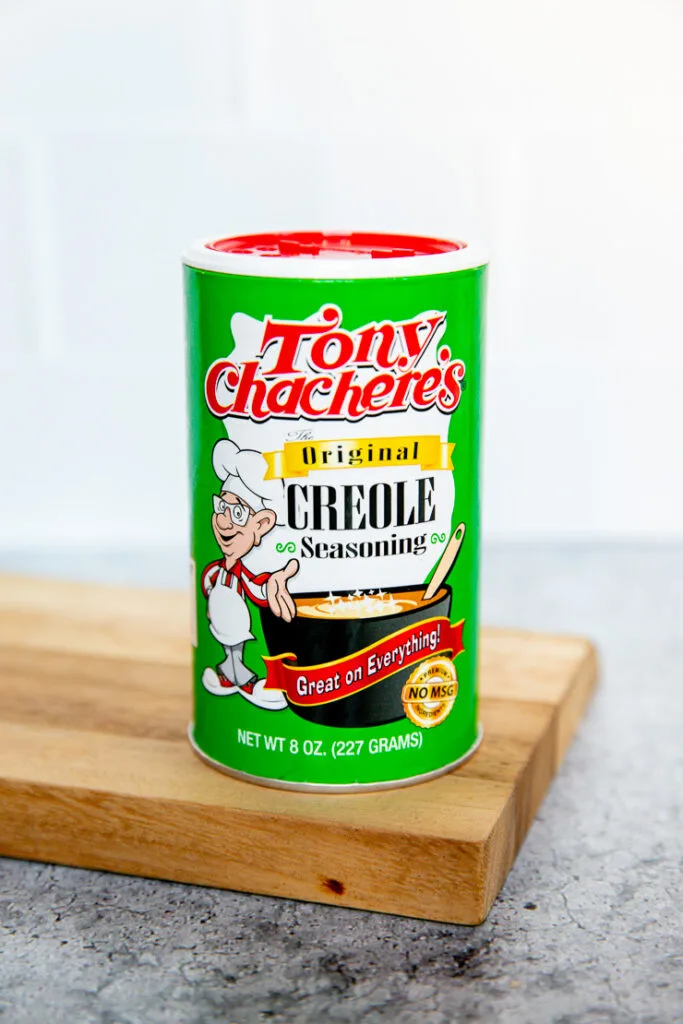 What's the difference between Creole Seasoning and Old Bay seasoning?
Both American spice blends are heavily used in their regional origins cuisine. Old Bay is a spice blend made up mostly of salt, celery seed and paprika resulting in a saltier blend that Marylanders love for their seafood dishes.
Homemade Creole seasoning can range depending on the restaurant or kitchen you eat in meaning it's more general in what it is, but is a staple in Creole dishes. More of the pepper and herb mixtures shine in this seasoning blend.
The two spice mixes are perfect for savory dishes whether that be seafood, poultry, sides, or meats. It just depends on the flavor profile you're looking to enhance.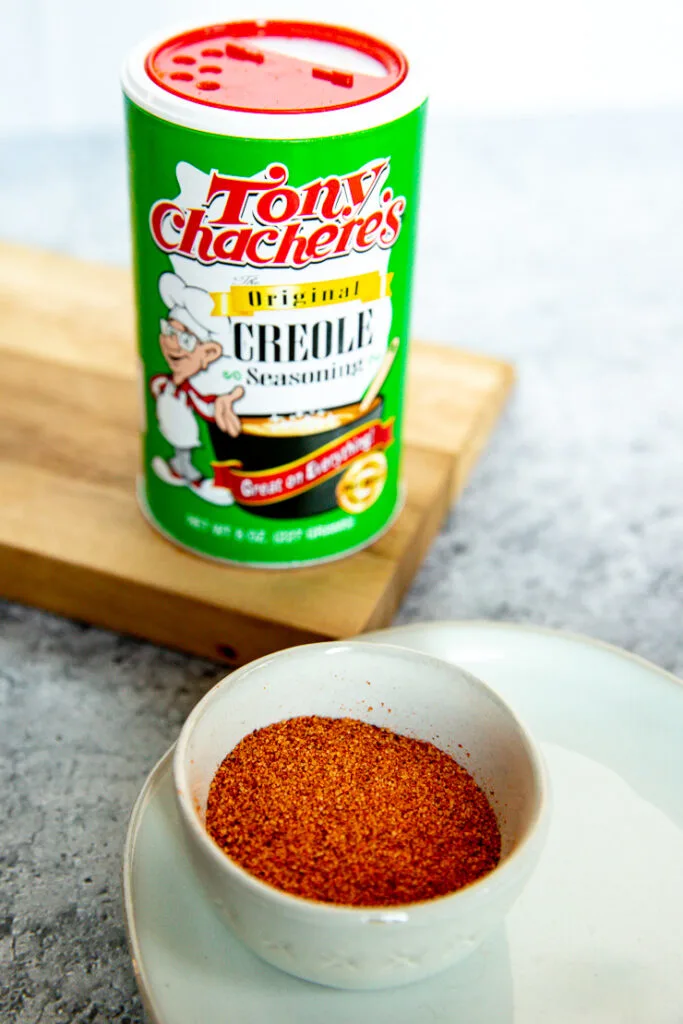 What is a good substitute for Creole Seasoning?
Old Bay seasoning has a distinctive celery salt taste that might not be ideal for all Creole dishes, but can be used as a good substitute. Depending on the dish, you may want to also add a bit more black pepper or cayenne pepper to bump up the spice level. Creole seasoning can also be a good Old Bay substitute if needed.
Cajun seasoning blends are also a good alternative to Creole seasoning if you're looking for a more comparable flavor profile and have that in your spice cabinet.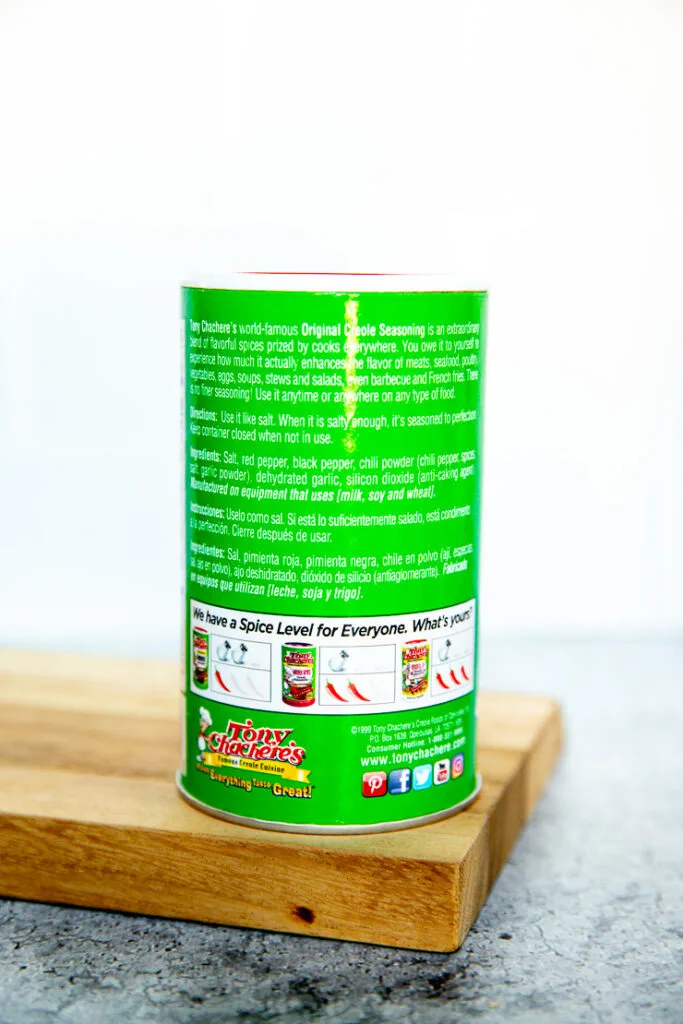 What kind of dishes should I use Creole Seasoning in?
Traditional Creole dishes are the perfect way to use Creole seasoning: