This Almond Pesto recipe is a take on the classic pesto without pine nuts. It's still full of fresh basil and garlic to give it a punch of flavor.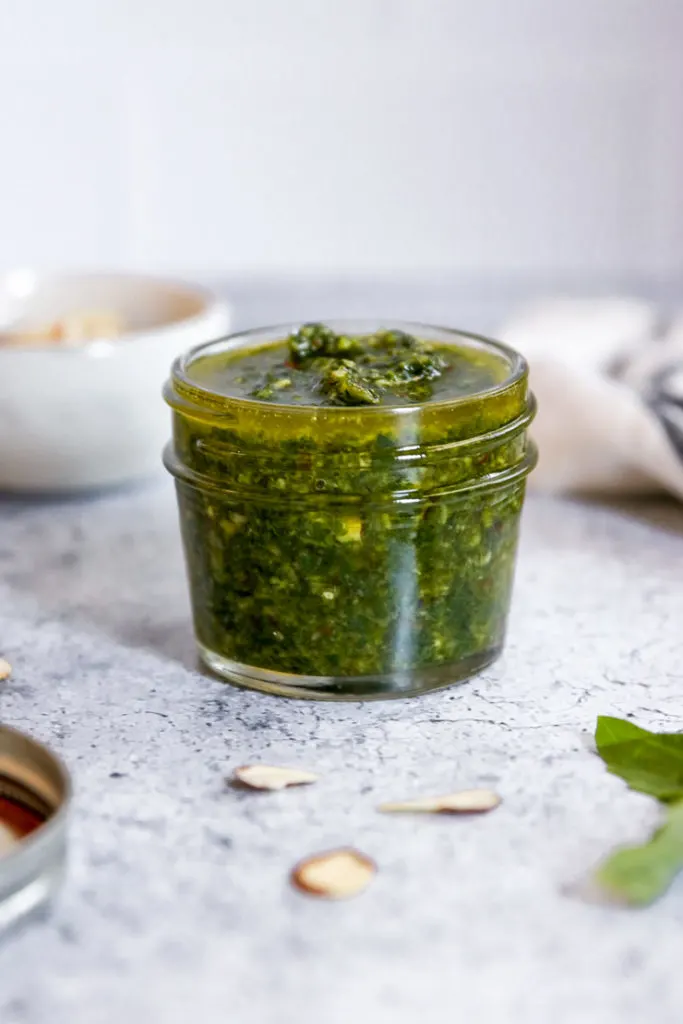 Almond Pesto
Almond pesto is a great option to make fresh pesto without having to break the bank to buy pine nuts. The almonds give the homemade pesto the same nutty flavor and texture.
It's an easy and delicious sauce that you can use for any number of pasta dishes or to use on pizza. Almond basil pesto will be a staple in your house especially in the summer months!
The Culinary Compass participates in several different affiliate programs. As an Amazon Associate, we earn from qualifying purchases.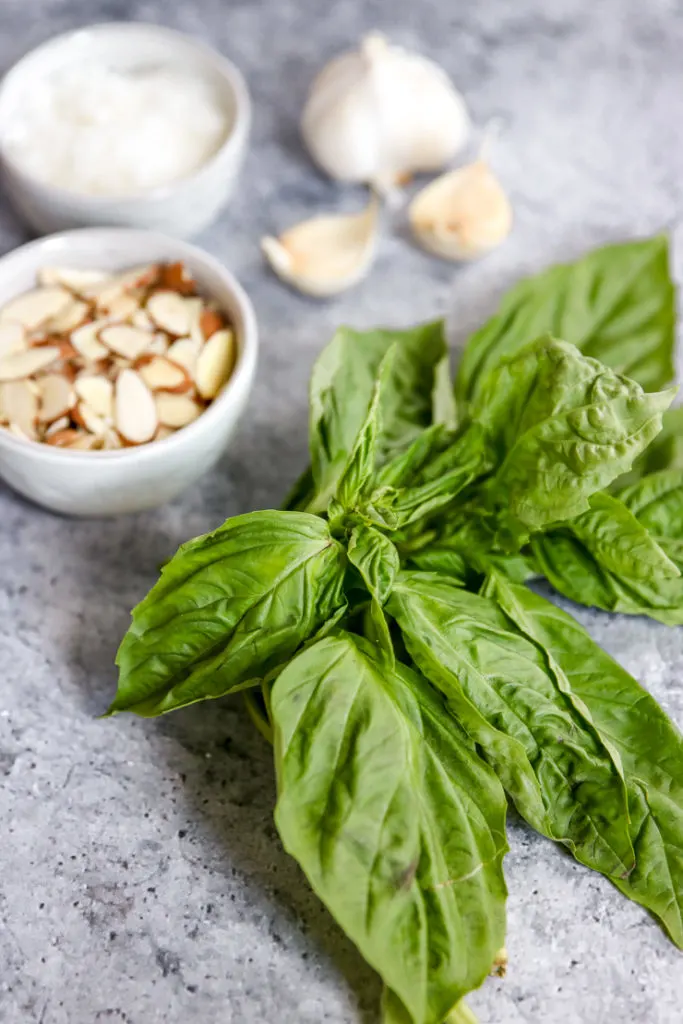 What kind of nuts can you use for pesto?
Since pine nuts tend to be very expensive, slivered almonds make a great replacement.
You can use whole almonds as well, but I would only recommend using those if you have a high powered blender or food processor. You could also coarsely chop them before adding to help.
Just about any kind of nut can work for pesto. Each will bring different qualities so be sure to consider what you're making with the pesto as well. Here's just a few other substitution options:
Walnuts
Pecans
Pistachios
Pumpkin seeds
Macadamia nuts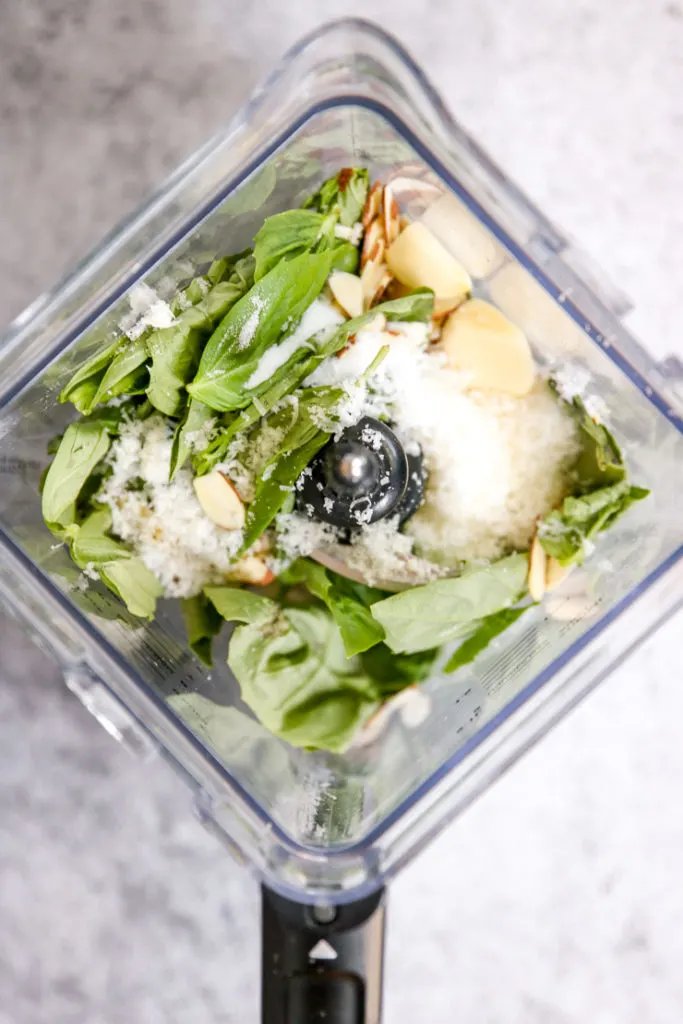 How do you make pesto from scratch?
It only takes a few steps to make pesto from scratch. You'll want to measure out your ingredients first to make it easier to blend together.
Gather and measure your basil, slivered almonds, shredded parmesan, garlic, salt and olive oil. Add all of your ingredients to a blender or food processor and pulse until it's combined.
Another way to combine them is add all the ingredients besides the olive oil and pulse a few times. You'll want to then slowly add the olive oil so it helps combine the pesto together.
You may want to season with a bit of salt and pepper at the end after you've tasted it.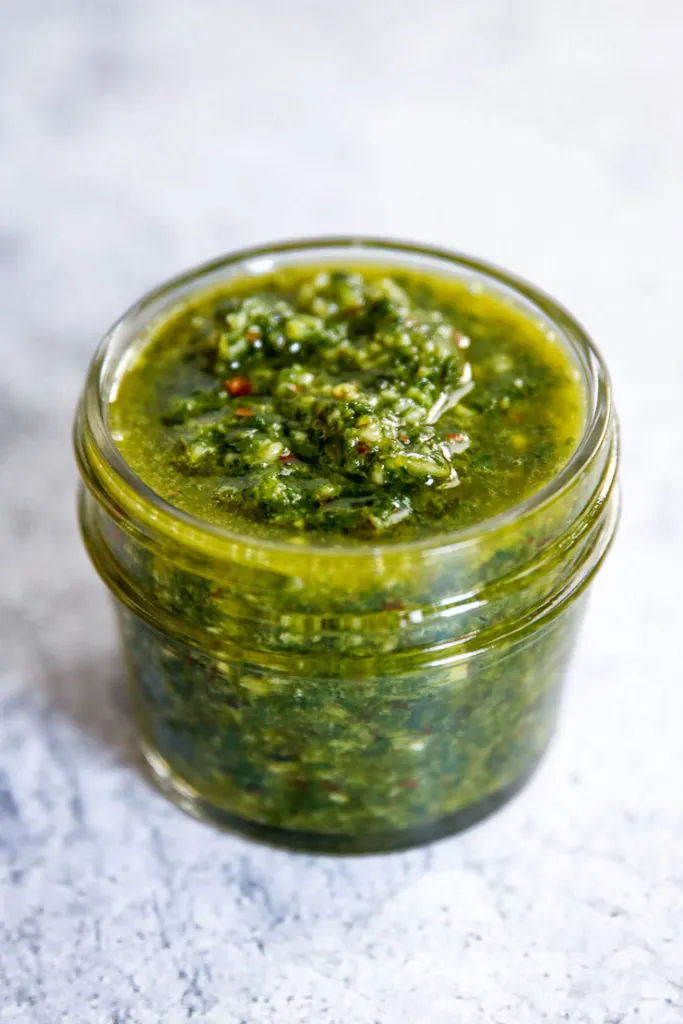 What can I use instead of parmesan cheese in pesto?
If you don't have or can't find parmesan cheese at the store, you can use cheeses like Grana Padano, Romano, Asiago, or Pecorino instead. They have the same hard texture and salty characteristics that will bring the flavors together really well.
I would recommend getting a block of cheese and grating it yourself, though, as that fresh cheese will be able to blend more easily than pre-shredded cheese.
Looking for another recipe for all that extra basil? Try one of these: