---
The time to sign up for the summer sessions of Pinch of Yum's Food Photography Workshops is here! As an alumni, I get to give my readers a discount! Get $25 off the price of the ticket using the code "sam" at checkout! Check out the link here for more details. If you have any questions, please feel free to comment or contact me!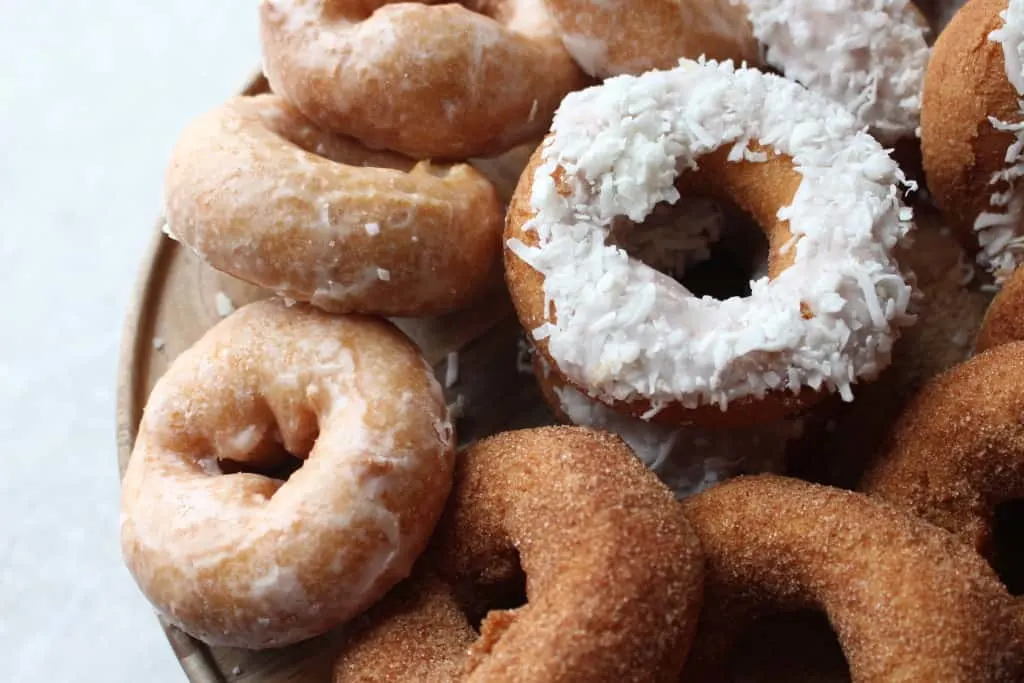 Have you ever had an experience that was so fun that you have a hard time describing it to someone? That's been me for about two weeks. I was so excited and I couldn't wait to write this recap post then I sat down to write it and nothing came out. Pinch of Yum's Tasty Food Photography Workshop was that good.
I've followed Lindsay's blog for a few years and am a huge fan of both her and her husband, Bjork, and everything that they've done for the food blogging community. They are definitely the reason that my food blog even exists so when I found out that she was hosting workshops, I knew that they were on my blogging bucket list. I jumped on the opportunity when the announcement came that she was hosting spring workshops. The winter sessions sold out so quickly, I actually had my mom sign me up because I was on a flight when the tickets were released and I was scared I was going to miss my chance. ?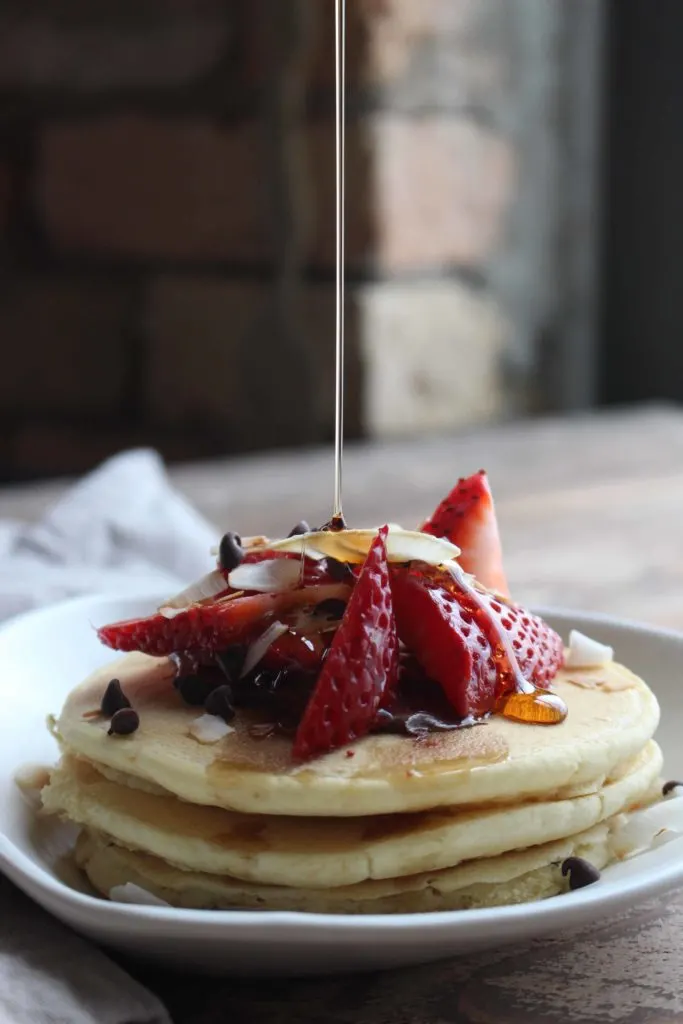 The workshop was the first time I've ever gone anywhere by myself and not known anyone so I was definitely nervous to head out to Minneapolis. As soon as I arrived to the workshop, all of those feelings disappeared. Lindsay is such a gracious host along with Jenna, her office manager, and all of her volunteers. Everyone was so nice and helpful throughout the whole weekend.
I was fortunate enough to go for the first workshop in her new studio! You guys, I'm pretty sure I would just live there. Between the gorgeous brick walls, tons of windows with natural light flooding in, and just the design of the studio = ? ? ? Scroll down to the video if you want to see more of it!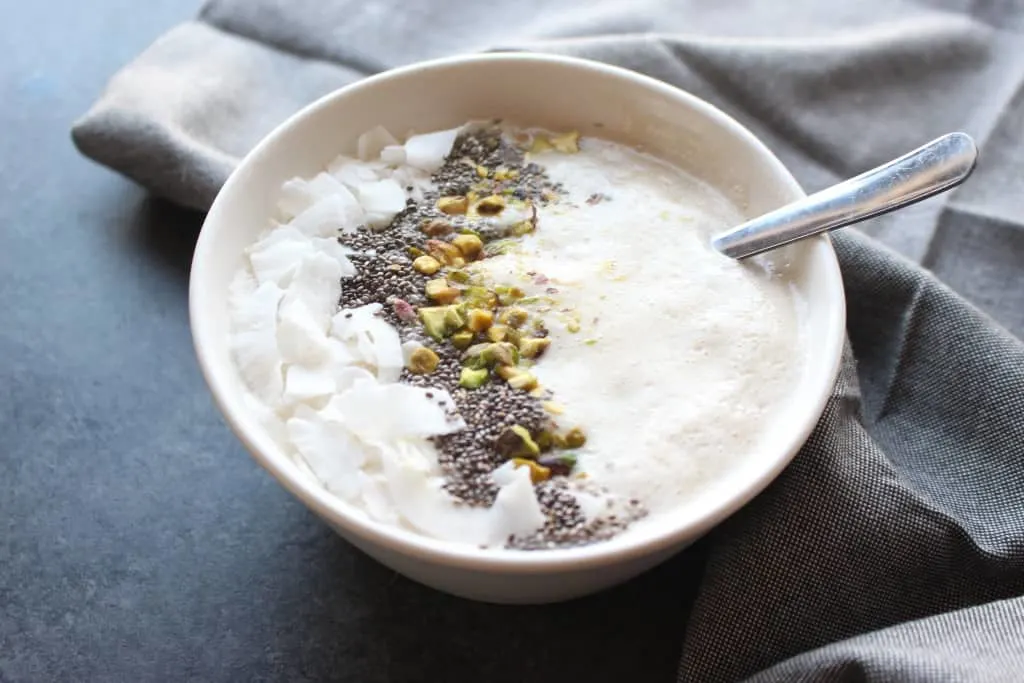 Over the course of the two days, we learned about DSLR basics, lighting, styling, and editing in four different sessions and I loved how she went through each. She'd run through basics of as a group then did a live demo tethered to her computer so we could see her pictures as she took them. Can I just say how cool it was to watch the master style pancakes like the pro she is? I mean look at this picture. Sorry, totally fangirling. Anyways, after her demonstration, we had free range of her prop and background collection to practice.
We were so fortunate to have some amazing food to both style and eat. From fresh produce and pancakes, Seven Sundays muesli, Whole Sum Kitchen smoothie bowls, lunch from Chipotle and Cafe Zupas, and gorgeous cupcakes from The Copper Hen, we definitely didn't go hungry.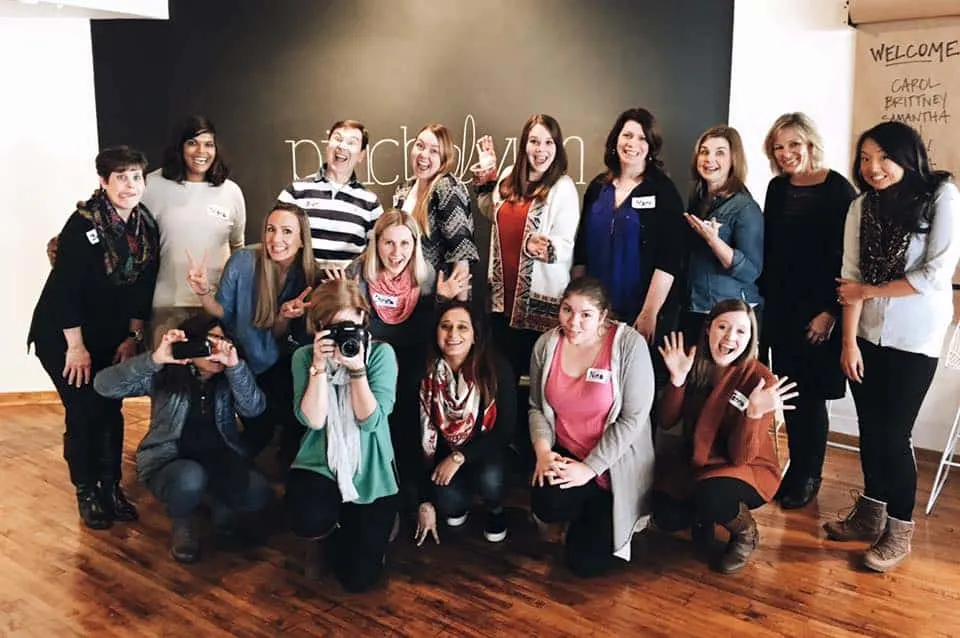 It was the first time I've met other food bloggers so I was so excited to get to know everyone there. Being able to hang out with like-minded people for a weekend talking about food, blogs, photography, gardening, and chickens (yes, chickens), was just an awesome experience. When asking someone where they bought linen napkins isn't a weird question, you know you've found your people.
I knew going into the workshop that I wanted to grab some video clips just so I could remember little details later on. These little video clips eventually turned into a full blown highlight video. I hope that you really understand how much fun we had and how much we were learning. I will say that I'm no videographer, but I hope you enjoy!
I learned a ton throughout the weekend, but there was definitely one moment that stuck out to me. Lindsay was showing us pictures she took when she first started compared to the pictures she takes today. It was so reassuring to see that she began just like the rest of us and practiced her way to where she is today. She mentioned that when she started, she used to create a ton of blur and flooded food with light to remove shadows from pictures. I couldn't help but laugh because I am so guilty for both of those things. If there is one thing I took away from the weekend, shadows are your friend in food photography.
Of course, I couldn't leave Minneapolis without getting a picture with Lindsay!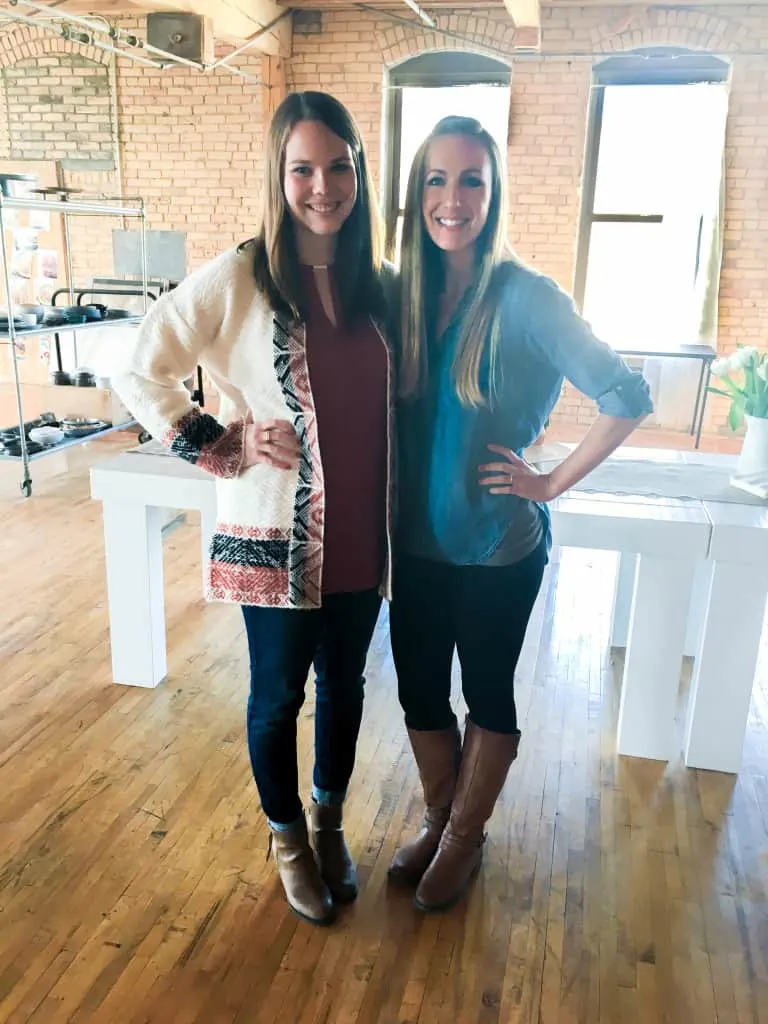 A HUGE thank you to Lindsay, Jenna, and the rest of the Pinch of Yum volunteers! I seriously could not have asked for a better weekend!
For the rest of the readers, if you haven't gathered from the rest of the post, I definitely recommend going if you get the chance. ? ? ? Feel free to contact me if you have any questions about my experience!